A Top Chef's Plant-Based Cuisine Spotlight at Luxe SoCal Hotel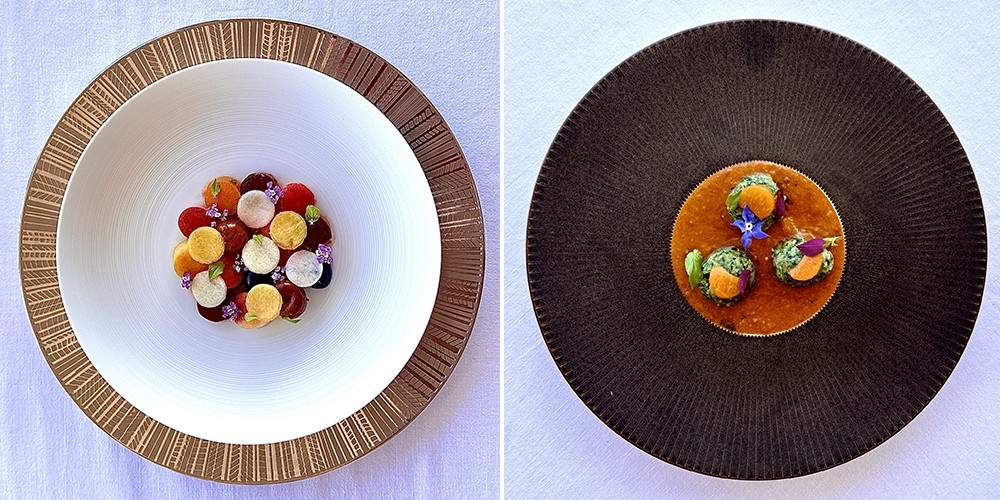 Plant-based cuisine is a growing fine-dining trend, with luxury properties that cater to high-end meetings taking the plunge into meatless options.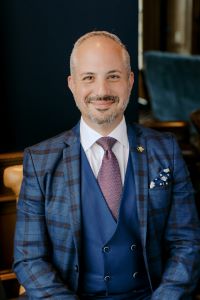 One such is Rosewood Miramar Beach, a Forbes Five-Star resort located in Southern California's coastal community of Montecito, next to Santa Barbara, and which offers 33,000 square feet of indoor and outdoor event space. 
The property's Caruso's restaurant just received both a Michelin Star and a Michelin Green Star, which recognizes fine-dining establishments that excel in their sustainability initiatives. Helmed by Yannick Augy, the French born and trained director of food and beverage, Rosewood Miramar Beach prides itself on offering locally sourced ingredients that reflect the bounty of the region. 
"Obviously in California there are probably more plant-based diners than you'll find in Idaho—we have amazing vegetables," Augy joked. "People are going more into plant-based and sustainable food, not only in our restaurants but in our banquets on-property. We have plant-based options for our in-room bars, the bar, the Revere Room and of course Caruso's. 
"By plant-based, I mean it's based on regenerative agriculture, so it's the highest quality of the food where the farmers take care of the land, and healing the land," he added, "and by those practices the food is better and there are more nutrients in their food." 
[Related: Greater Ontario's Convention Center Stays On Trend With Sustainability and Culinary Offerings]
Putting Plant-Based on Center Stage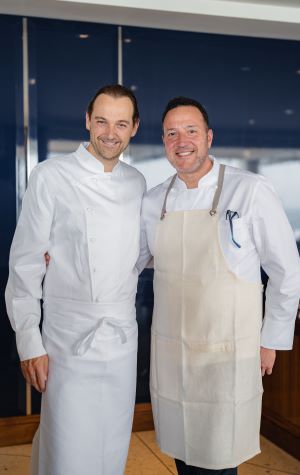 To showcase its plant-based offerings, the resort recently teamed up with Manhattan's renowned Eleven Madison Park restaurant for an exclusive two-night dining experience featuring Michelin Star and Michelin Green Star-winning Caruso's Executive Chef Massimo Falsini and three Michelin Star-winning Eleven Madison Park Chef Daniel Humm. 
A sold-out success, the menu takeover featured entirely plant-based options, including: 
Avocado with tonburi, with fava beans and mint  

San Ynez toybox tomato salad, with chilled Sungold tomato tea  

King oyster mushroom with ginger and lemongrass   

Silken tofu with peas, with spring onion and anise hyssop  

John Her Farms eggplant malfatti, with Root Farms early girl coulis   
The East Coast-West Coast two-night partnership worked so well because it paired two restaurants that have sustainability as a guiding principle. 
"I am thrilled to welcome visionary chef Daniel Humm and his team to Caruso's and to our beautiful home in Montecito where we have such an abundance of rich agricultural resources and ingredients," said Caruso's Falsini leading up to the event. "Eleven Madison Park's commitment to sustainability echoes our own ethos here at Rosewood Miramar Beach and we are quite excited to offer our guests an entirely new and dynamic dining experience focused on plant-based interpretations."  
Chef Humm echoed the sentiment. 
"Being able to collaborate with others in the industry is inspiring to me and my team, and we're excited to be part of this pop-up with Chef Massimo and Caruso's restaurant," Humm said. "So much of what we eat is part of our identity, and we look forward to sharing our language of food."  
[Related: Learn 9 Prime F&B Takeaways From Events Experts]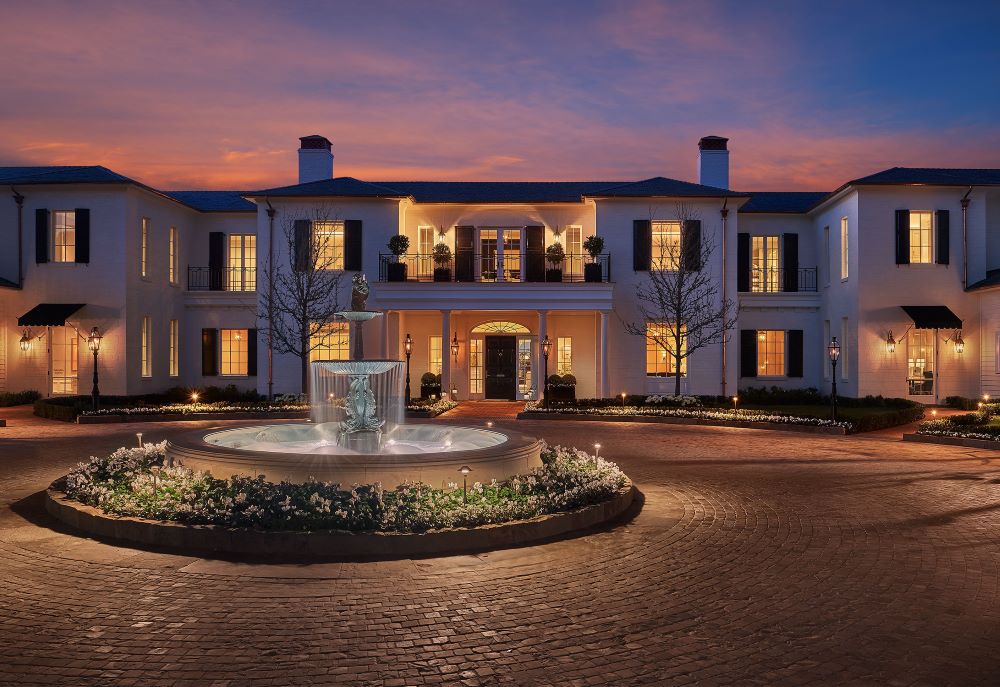 Other Sustainable Cuisine Features 
Aside from the plant-based options, the resort's efforts have been rewarded via recognitions such as being included the "Smart Catch" seafood program from the James Beard Foundation, spotlighting chefs and restaurants that are committed to serving seafood fished or farmed in an environmentally sustainable fashion. 
In terms of sustainability, Augy says that his property goes above and beyond just offering plant-based food by also focusing on how the food is produced by its vendors. Much of its seafood, for instance, is sourced from Santa Monica Seafood and follows the Monterey Bay Aquarium's Seafood Watch program sustainability ratings, which have become somewhat of a standard for restaurants focused on serving sustainable seafood. 
As evidenced in other areas of the meetings industry, Augy said that sustainability concerns are still top of mind with many planners as we've entered the post-pandemic period. 
"We definitely have seen a rise of requests to do a sustainability approach, and groups asking about our strategies and what we have in place to reduce the carbon footprint before they sign a contract with us," he said.  
Read next: How an Old School Chef Is Reinvigorating Austin Icon The Driskill