Here's What to Expect at IMEX America 2023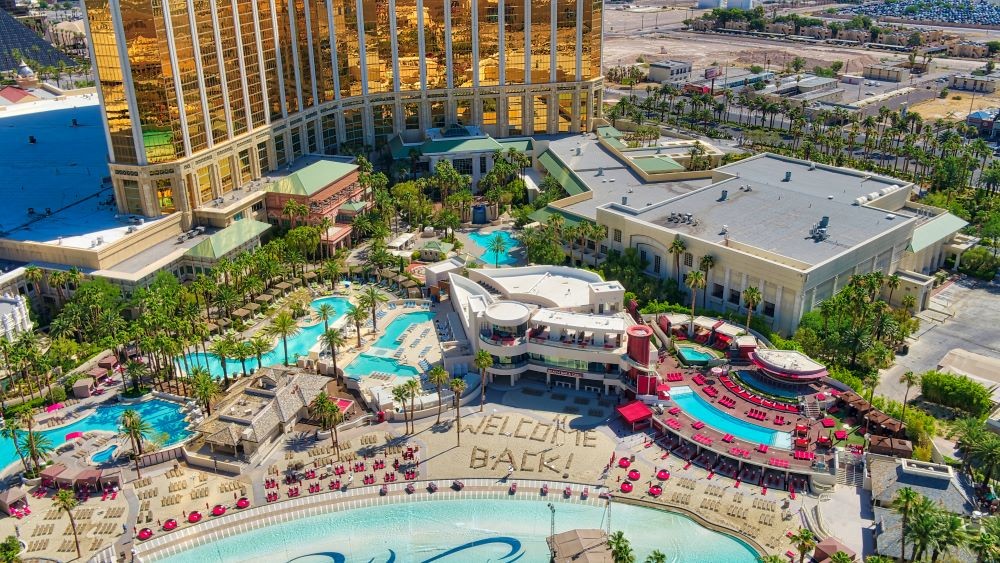 Mandalay Bay Hotel Las Vegas, site of IMEX America 2023. Credit: Mandalay Bay Hotel Las Vegas.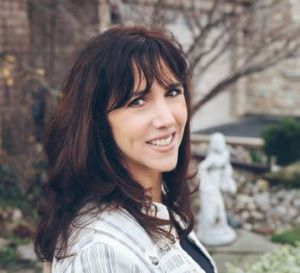 Attendees at IMEX America will notice more than a few new elements at this year's show, including major session format shifts, programming addressing deeper levels of human nature, and even movie screenings and discussions with authors of books focused on meetings.
Held October 17-19, with the Smart Monday education day on October 16, at Mandalay Bay Resort and Casino Las Vegas, IMEX America 2023 carries the theme "Human Nature."  Tahira Endean, head of programme for IMEX Group, filled us in on the many changes for this year's show.
Finding Inspiration at IMEX
Some of the biggest format changes at this year's IMEX America will occur in the Inspiration Hub, an exhibit-floor area sponsored by Webex and dedicated to educational programming and collaboration.
"The whole look of the Inspiration Hub is changing," Endean said. "The new redesign has the same amount of education spaces minus the tiny spaces—it's more like a big semicircle, which means people can come in and easily flow through. It'll be easy to find what you want to attend, or here's something else that you might want to pop into, and more opportunity for those collisions of people, which I think is really good."
Endean said IMEX will test out a variety of new formats in the Inspiration Hub, including 90-minute Super Sessions from 11 a.m.-12:30 p.m. each day. Sessions will include:
An Association Power Hour with four association segment thought leaders, including Association Chat's KiKi L'Italien.
A Super Session examining "belonging," presented by IMEX Group partner Google Xi (Experience Institute) and Marriott International.
Event Profs Unplugged, a free-form discussion in a talk show format featuring spontaneous couch-side dialogue on issues currently impacting the industry. This session will be formatted in blocks of six to 10 minutes with a rotating lineup of speakers, so attendees can digest individual sessions or stay for the duration.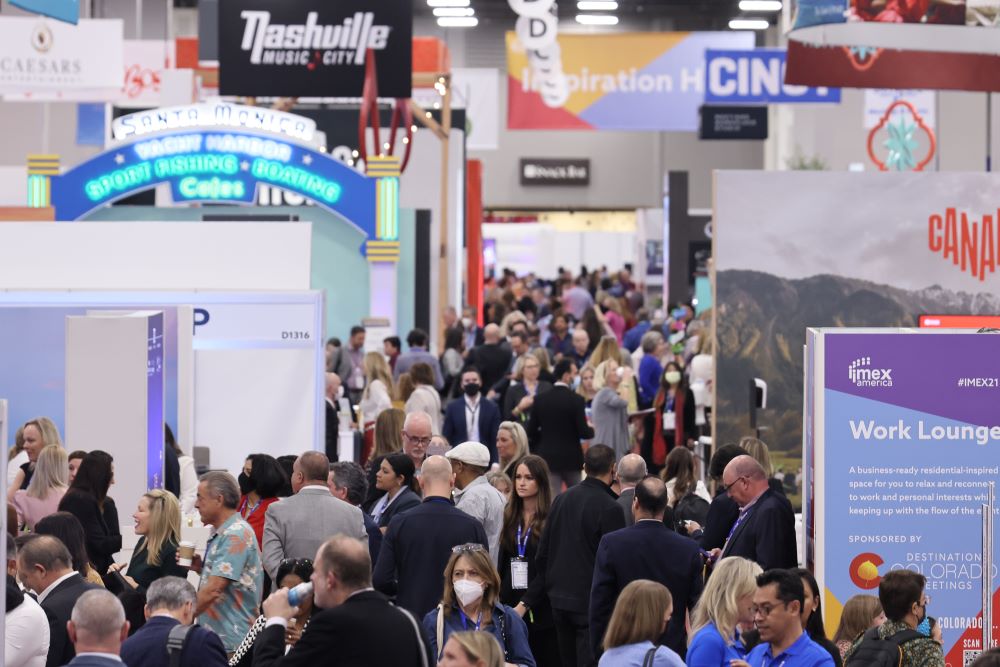 Super-Sized Sessions and More
The longer Super Sessions will be juxtaposed with 10-minute chats, such as IMEX Group CEO Carina Bauer talking about social impact with Melva LaJoy Legrand, recipient of EIC's 2022 Social Impact Award.
Other programming highlights include:
A Wednesday afternoon Book Club, instead of a traditional bookstore, featuring authors of meetings and events industry books delivering a synopsis of their work and then sitting down for discussions.
An innovative film-screening workshop in Encore's immersive multimedia theater offering meetings- and events-related programming from three filmmakers.
AVoice4All, sponsored by Destination Toronto, which will cover accessibility, inclusion and belonging and feature Maayan Ziv, founder and CEO of accessibility technology company AccessNow, which collaborates with Google Maps.
Perennial education session favorites attorney Tyra Warner and meetings and events F&B leader Tracy Stuckrath, host of Eating at a Meeting podcast and founder of Thrive Meetings and Events.
Also due to popular demand, IMEX is bringing back Patrice Williams, senior business recruiter for Pinterest, to present her fast-moving "escalator pitches" session three times each day.
A "Gen Z: We Need You" discussion featuring Meetings Today's Taylor Smith. (See information below.)
Research-related programming from EIC, American Express and Skift.
Maayan Ziv: AVoice4All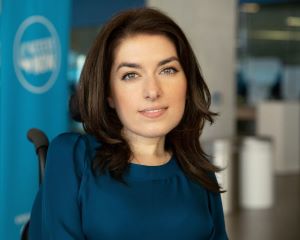 Maayan Ziv will deliver a featured series of sessions on accessibility at IMEX America 2023.
Sponsored by Destination Toronto, Ziv, founder and CEO of AccessNow, which has partnered with Google Maps to allow users to search for a location and see if it's accessible based on AI technology, business-provided information and user reviews. 
"Access information has traditionally been buried, so time would be spent calling venues in advance trying to uncover the information needed in order to determine whether it was possible to visit," Ziv told IMEX Group in an interview. "We shouldn't have to invest so much time doing research on how to live an accessible life! AccessNow eliminates all of this guesswork and presents the answers in one platform. The community works together to uncover and share the info–this is a continuous and evolving process.
"Someone who's blind might have a different experience than someone using a wheelchair," Ziv continued. "The more information people contribute, the more our information models learn, and the better they are at predicting whether places are accessible or not."
New People and Planet Format
Instead of a People and Planet Village, IMEX America 2023 will offer a People and Planet Theater in the Inspiration Hub focusing on sustainability, DEI and other social issues. People and Planet Theater will be split into two experimental session formats:
Impacts and Innovations: Destination case studies will offer examples of creating impact with smart partnerships.
Seed Talks: Planting Ideas will feature 12-minute presentations that share how to do big things with small steps, such as becoming B Corp certified.
Many of the educational offerings will be split into smaller chunks, so attendees can consume only information on a topic they're interested in or stay to experience multiple topics presented back-to-back.
"We've worked so hard on building this program," Endean said. "There's not a throwaway session. It's really about finding all of the best."
Endean added that there will also be traditional sessions examining the most-pressing issues of the day, such as programming on inflationary pressures on meetings and events budgets; an AI program featuring the most current research from PCMA; and the climate crisis, with its impacts most recently evidenced by environmental disasters in Slovenia and Maui.
In another departure from previous shows, IMEX America will not offer a Be Well Lounge but instead will have a variety of onsite spaces available where attendees can chill out, catch up on work or just secure some "me time" in the tornado of activity that is IMEX America.
Other wellness elements will include:
Show-floor massages sponsored by Visit Omaha
Numerous hydration stations
Partners offering exhibit-floor wellness
Campfire-style programming and one-on-one sessions featuring Ayurvedic instructor Carmen Boscolo
The perennial morning IMEX Run
Google Xi is also bringing in numerous wellness and social responsibility facilitators as well as U.K.-based EventWell, an enterprise dedicated to event welfare, neuroinclusion and mental health well-being.
As per its Human Nature theme, IMEX America at its core will focus on the deeper individual needs of its attendees in addition to traditional programming addressing industry issues impacting them collectively.
"With the education, what we are really looking to do is [cover] what is impacting the industry right now and how can we help to provide some information and some context and some areas for dialogue—those hot buttons and those hot topics," Endean said. "And also, just this sense that it is this whole person showing up—the softer-skills side. We'll have a conversation on perimenopause and menopause, we'll have conversations on emotional intelligence and creating safe places at work that are emotionally safe spaces. We have so many challenges creating workforces—how do I manage a remote team?
"What we're trying to do is make it so that people can find something that they can walk away with," Endean summed up, "in addition to all of the other things that they're able to accomplish with the show." 
Meetings Today at IMEX America
As usual, Meetings Today will join the happy cacophony that is IMEX America, joining sessions, covering press conferences, walking the exhibit floor aisles, mingling at the social events—sanctioned and otherwise—and even presenting an educational session on Gen Z and the meetings industry.
Tay Takes the Stage!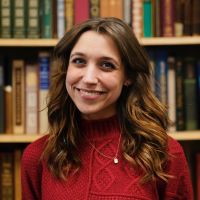 Meetings Today is once again excited to join the official educational program at IMEX America, with our own Taylor Smith, content developer, destinations and features, joining Nikki Gonzales, chief of staff at talent-acquisition platform Soundings, and behaviorist David Allison, founder of Valuegraphic, to deliver a "Gen Z: We Need You" session in the Curious Minds Theater October 19 from 12:30 p.m.-1:15 p.m.
The course will examine the rapidly shifting MICE industry and look at "the perceptions, expectations and options of recruiting, retaining and inspiring our current and future workforce." 
Learning objectives include the following: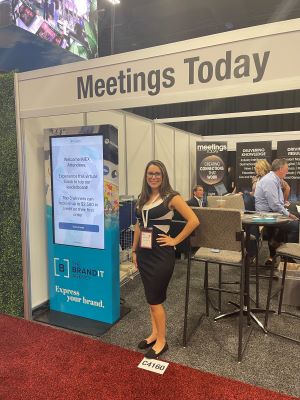 A description of what a future workforce might look like, and what they need and want
An exploration of alternatives to how things "have always been done"
Insights into ways to build out and keep a workforce
Smith, the creator of Meetings Today's "The Z" column exploring Generation Z issues, will also take part in IMEX America's Future Leaders roundtable sessions October 18 from 3 p.m.-4:30 p.m. The roundtables will be informal sessions in which a variety of industry professionals from diverse backgrounds each host a table, allowing for students to network in smaller groups to ask career-related questions.
See You at the Meetings Today Booth?
Meetings Today will join the hundreds of other exhibitors on the exhibition floor by staffing a booth.
Joining us will be promotional products company Brandit (you may recognize them from their frequent products page in our magazine), who will be pressing T-shirts, totes and koozies for folks who stop by.
Meetings Today booth: #D2861