Caesars' New Meetings Wellness Menu Prescribes a Healthy Dose of Program Options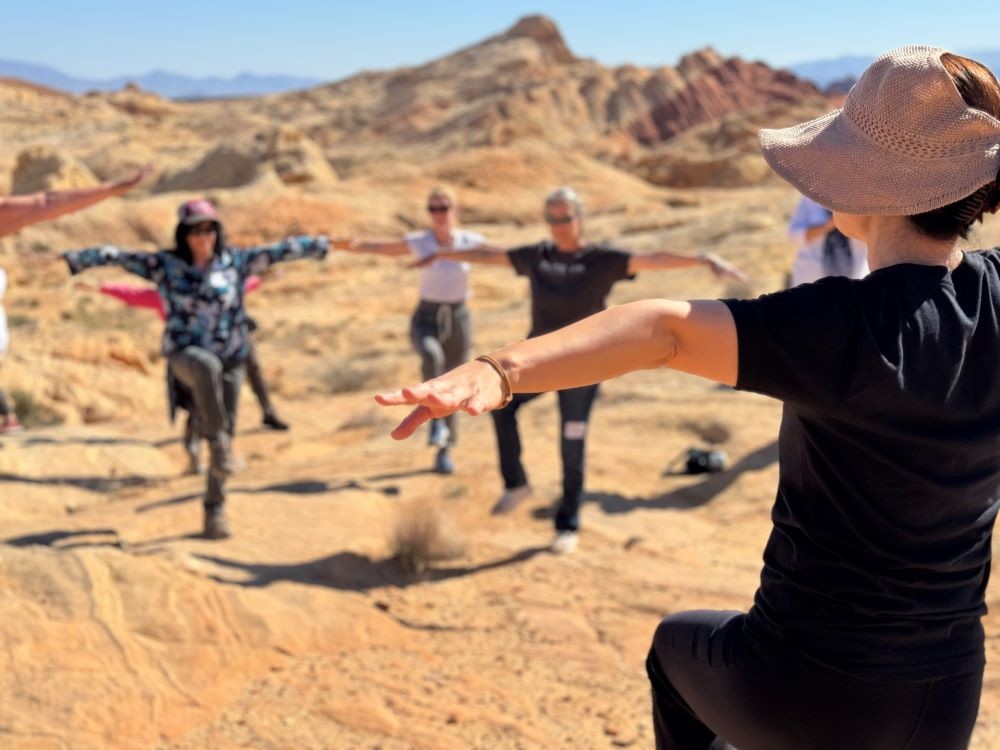 Dami Kim from the Las Vegas branch of Body & Brain leading an exercise program in Valley of Fire State Park. Credit: Tyler Davidson.
Caesars Entertainment has launched a new meetings wellness menu that goes well beyond healthy food and beverage and into a robust and innovative set of event programming and attendee activity options.
Caesars said it is rolling the Wellness Menu out in its Las Vegas properties and then will likely offer it in Atlantic City and Reno/Tahoe.
Caesars used the day before IMEX America's Smart Monday to give meetings industry media a sample of the new offerings.
F&B Options on Caesars' New Wellness Menu
Besides a comprehensive F&B offering stretching from breakfast and breaks to lunch, dinner and dessert meal programs, attendees also can select from the following classes and activities:
Yoga 
Tai chi 
Vibration (a form of exercise that increases neuromuscular performance)
Nutrition for mental health 
Laughter Is Medicine comedy show
Guided outdoor hikes
Organized walks and runs
A Wellness Challenge by Heka Health
EFT Tapping (Emotion Freedom Techniques, a mind-body technique that utilizes acupuncture points on the hands face and body)
Private aura reading and chakra reading 
Other wellness-focused program options include:
Wellness services: Attendees can partake in wellness offerings such as animal therapy (including a petting zoo, goat yoga and a puppy lounge), massages, paint therapy and "scentscaping."
Wellness speakers: Caesars has a roster of speakers that can inspire groups via presentations on a variety of wellness topics. Highlights include Dami Kim, a tao guide with Body & Brain Yoga, and Tiffany Goodyear, who lectures on the power of scent.
[Related: Caesars Entertainment Culinary Exec Don Ross on the Brand's New Focus on Wellness]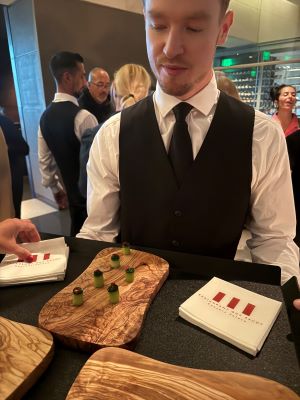 Meetings wellness menu options include the following, with the food and beverage items available for group catering or for individual attendees to order:
Healthy start: A menu of healthy food items for groups to start their day fueled and energized. 
Healthy beverages: Choices range from infused waters to KeVita Kombucha, Naked bottled juices, whole milk and oat milk, and cold and hot La Colombe coffee and various teas.
Morning offerings: Selections include fruit, Cliff bars and RXBARs, yogurt parfaits and refreshment break options ranging from Outshine frozen fruit bars to nuts, beef jerky and pita and a choice of two dips. The menu also includes themed refreshment breaks: Classic Mid-Morning, with fruit and muffins; and Midday Blues, featuring Greek yogurts, trail mix, whole-grain bars and an assortment of jerky; a Spa Rejuvenation Break, with fresh vegetable offerings; an Avocado Toast Break; and a Mocktail Beverage Break.
Plated lunch: Healthy lunch menu items include grilled chicken and quinoa salad, caprese, Tahi steak salad, soups and various salads. Hot entrees include seared jidori chicken breast, citrus-marinated whitefish, grilled butternut squash steak, roasted cauliflower and heart of palm cake, among other offerings.
Cold lunch buffet: Highlights include assorted Mediterranean-style options such as chilled tri tip, shawarma chicken, farro tabbouleh salad and dips. Berries and Greek yogurt are offered as a dessert.
Themed buffet lunches: An Asian-cuisine theme includes grilled chicken, chopped salad, whitefish, cucumber salad, spicey vegetables and steamed jasmine rice, with mango for dessert. 
Hors d'oeuvres: Both cold and hot hors d'oeuvres are available, including watermelon cube, min-sprouted garden vegetables, Tuscan white-bean bruschetta and spinach and artichoke bottoms.
Receptions: Options here include Farmers market stations with a choice of three types of cuisine in various styles, including Mediterranean and Japanese cuisine styles.
Reception stations: Made-to-order poke with ahi tuna, Atlantic salmon on tofu are combined with condiments such as avocado, scallions, cucumber, seaweed, shaved radishes, sesame and other poke favorites.
Plated dinners: Roasted free-range chicken, manuka honey-roasted salmon and dill pollen seared whitefish are the main entrees, with a variety of soups and salads to start off. A scallop crudo appetizer is also available. 
Descent Into the Valley of Fire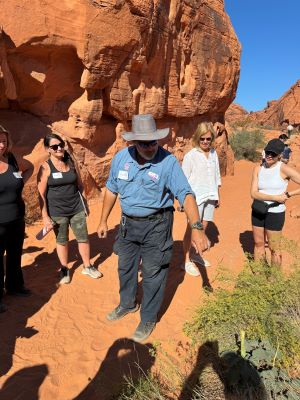 To showcase its new wellness menu offerings, Caesars piled a small group of meetings industry trade journalists into three Pink Jeep Tours vehicles for a Wellness Day excursion to Valley of Fire State Park, about 45 minutes northeast of The Strip. 
Here, the group was led on hikes that immersed them in the natural wonders of its fire-red rocky landscape, the location for many movie and commercial shoots and where Captain Kirk famously expired in Star Trek: Generations.
A highlight of the excursion was a series of meditative tai-chi-like exercises facilitated by Dami Kim from the Las Vegas branch of Body & Brain, which instructs a yoga-based Korean physical exercise system called Brain Education.
Expert guides from Pink Jeep Tours kept participants engaged with narration detailing the history of Las Vegas and Valley of Fire State Park, as well as the indigenous peoples, rough-hewn American settlers and flora and fauna of the region.
Other Wellness Day partner participants included Jessica Juadines from Pink Jeep Tours, Anthony Salah from Heka Health and Janice Cardinale with Event Minds Matter, which stresses how meeting professionals need to establish boundaries and other methods to avoid burnout in the very stressful profession.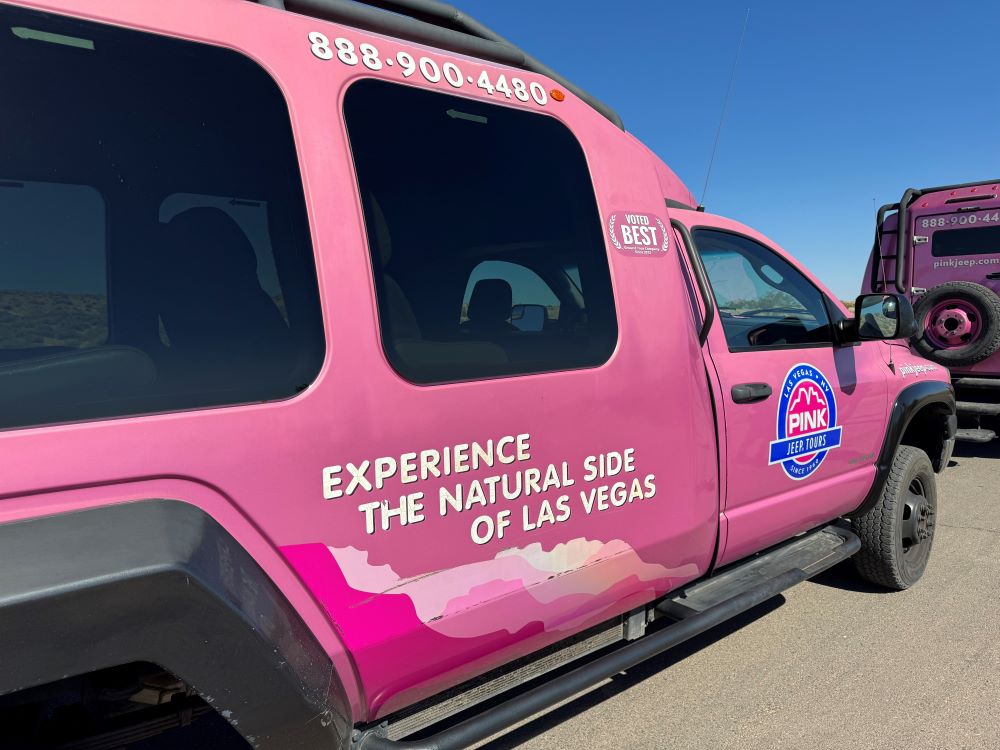 Sufficiently loosened up both in body and mind, the group headed back from the rugged Mojave Desert landscape to the paradoxical environment of Las Vegas to taste healthy bites from Caesars Palace's Restaurant Guy Savoy, followed by treatments at the resort's 50,000-square-foot Qua Baths & Spa. 
With four days (and nights) of Smart Monday and IMEX America in front of the group, this wellness respite was a thoroughly welcome way to jump into the nonstop action of North America's largest meetings and events exhibition.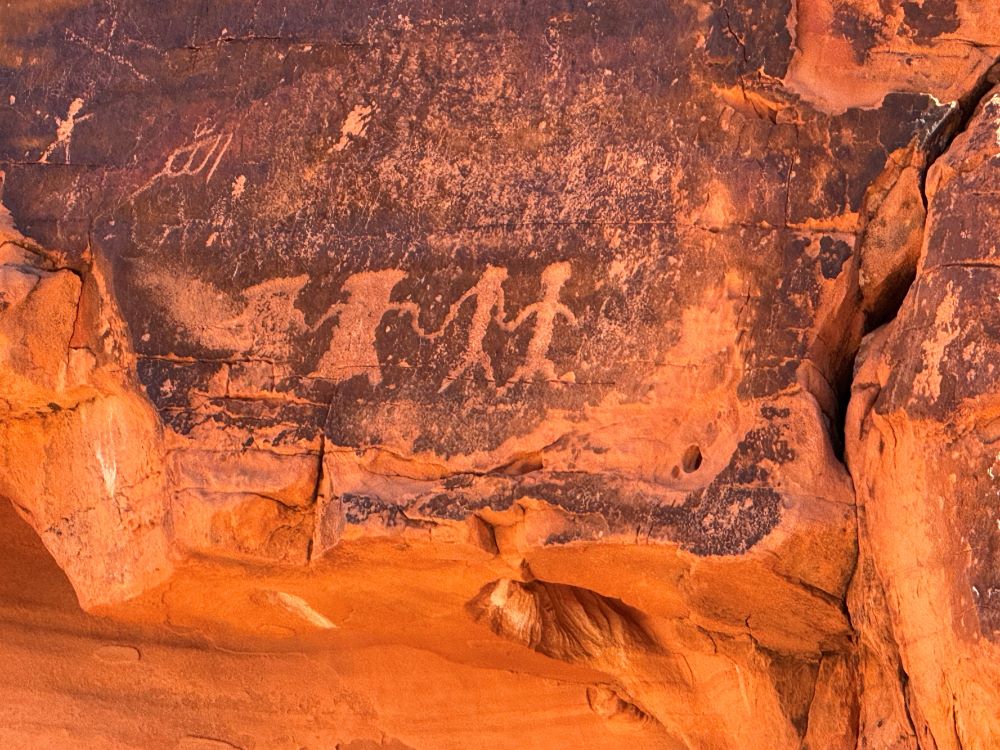 Connect
Read More Meetings Today Wellness Content