Net-Zero Carbon Events Initiative Gears Up to Release Measurement Guidance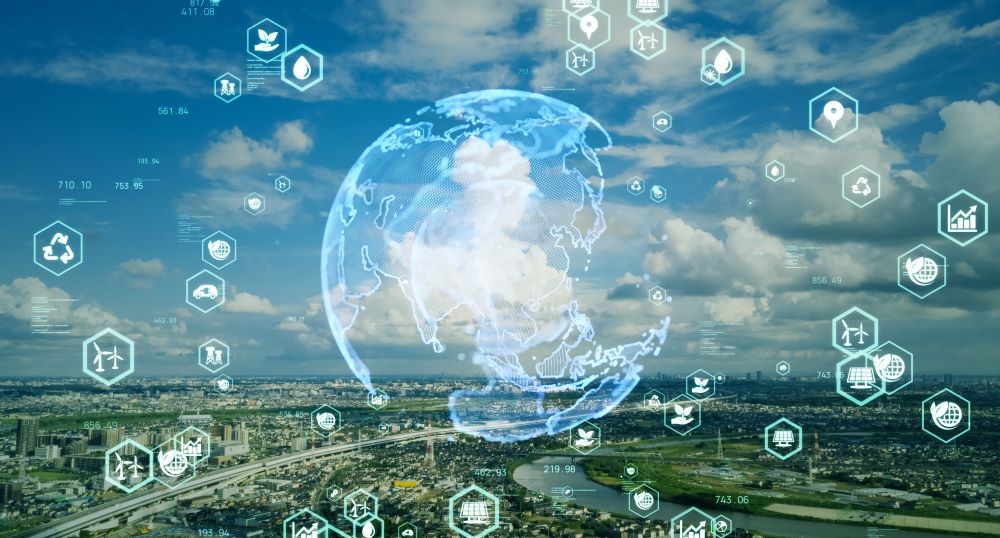 At the 2021 United Nations Climate Change Conference (COP26) in Glasgow, Scotland, a group of events industry professionals emerged with a newfound determination to take on climate change. 
Led by the Joint Meetings Industry Council (JMIC) and supported by United Nations Framework Convention on Climate Change (UNFCCC), the Net-Zero Carbon Events (NZCE) initiative was born, challenging the meetings and events industry to do its part to help deliver on the goals of the Paris Agreement and reach net-zero carbon by 2050.
In 2022, NZCE released its Roadmap to assist companies in identifying action areas in which they can make a difference and a common pathway for event companies to follow—with the primary goal to decarbonize the in-person element of events.
Now, as COP28 approaches this November, NZCE is gearing up to release a long-awaited need on the path to net-zero: measurement guidance. During IMEX America 2023, NZCE shared the vision for what to expect next.
Rapid Growth of Net-Zero Carbon Events Supporters
Since NZCE launched, the global response has been swift.
"We've gone very quickly from 20 organizations to 620 organizations in a very short period of time," said James Rees, president of JMIC. "We recognize we have work to do here in North America. We are working very closely with our partners like Freeman and the Javits Center."
"Our stakeholders really very much reflect the entire value chain of the meetings and events industry," said Alex Alles, executive director of JMIC. "We have venues, we have organizers, general contractors, destinations, we have service providers, even catering companies, consulting companies, associations, media, so all of them are a part of this initiative. And we are of course very proud to enlarge it even more, here in North America."
Although NZCE is free to join, there are signatories who financially contribute to the cause, Freeman and Javits Center being two. Other big industry names include IMEX Group, Informa and ICCA, among others. In total, 30 event organizations financially contribute to the NZCE effort.
Signing onto the initiative isn't just performative action. Each organization that makes the pledge commits to the following:
Before the end of 2023, publish the organization's pathway to achieve net zero by 2050 at the latest, with an interim target in line with the Paris Agreement's requirement to reduce global GHG emissions by 50% by 2030.
Collaborate with partners, suppliers and customers to drive change across the value chain.
Measure and track our Scope 1, 2 and 3 GHG emissions according to industry best practice.
Report on our progress at least every two years.
But how to achieve these aggressive goals is where most companies in the events world get stuck, with no uniform guidance for measurement in place. That's where JMIC hope to fill the gap. 
[Related: Why Aren't Sustainability and Net Zero as Important in the U.S. as in Europe?]
Net-Zero Carbon Events Priority Action Areas
JMIC has developed NZCE workstreams around five action areas to deliver guidance for how to minimize the carbon impact in each of these areas, to be released by the end of the year. However, the team wants signatories to the pledge to be able to start their journey to decarbonization as quickly as possible, and as a result, published a best practices document in July, ahead of the release of the full guidance, to give companies actionable starting points.
Priority action areas identified in the Roadmap are as follows:
Venue energy
Smart Production and Waste Management
Food and Food Waste
Logistics 
Travel and Accommodation
"We have now more than 100 colleagues from around the world actively working within these workstreams and developing methodologies for our industry," Alles said. "The big focus is of course on measurement. I think that's not a surprise. Let's face it: measurement is a big topic for all of us. We all really struggle with this."
[Related: The Future of Sustainable Business Travel in the Meetings Industry]
Looking Ahead
The consensus on the IMEX America show floor was that sustainability is a trending topic in the events industry right now. And it's not just good for the environment—it's good for business.
"The discussions with our customers have significantly changed," said Elizabeth Fretheim, vice president of sustainability for Freeman—a signatory and financial contributor to NZCE. "[Sustainability] used to be sort of a checkbox, right? Are you doing something sustainably? Now it's really part of the discussion, it's part of the decision making of the event and who they're going after. 
"It's important to our customers, it matters to our employees and matters to our board, matters to our suppliers, matters to the communities that we operate in. And it matters to our bottom line," she continued.
When thinking about the future attendee and also recruiting and retaining employees, a commitment to sustainability bodes well, too, Fretheim argued.
"You can see that the average age of attendees at these conferences is decreasing, and we're seeing a lot more Millennials and Gen Z at these conferences," Fretheim said. "When you ask them what's important to them when they come to a conference, you're very rarely going to hear them say sustainability. Now is that because it's not important? It's actually the opposite. It's very important. What is expected is table stakes. It's kind of like saying I have a reservation for a table at a restaurant. You don't ask them whether it's going to come with the chairs, right? It's just expected.
"Not only are they looking for us to be sustainable, they want us to be regenerative," she continued. "They want us to be fixing the problem."
At the conclusion of the IMEX America press conference, the panel implored the events industry to commit to the pledge.
"We need to collaborate as an industry. We need to be working together. We need to be sending consistent messages to our stakeholders. We need to be working on consistent programs, because we need that scale to move forward," Fretheim said. "We are so excited to be part of the NZCE, and if any of you here are not signatories or not supporters, we highly encourage you to join us in this and help us move everything forward together. That's how we're really going to progress more quickly."
Learn more about the NZCE initiative and stay up to date on the forthcoming guidance at COP28.