Historic Venues and Experiences for Meetings in Virginia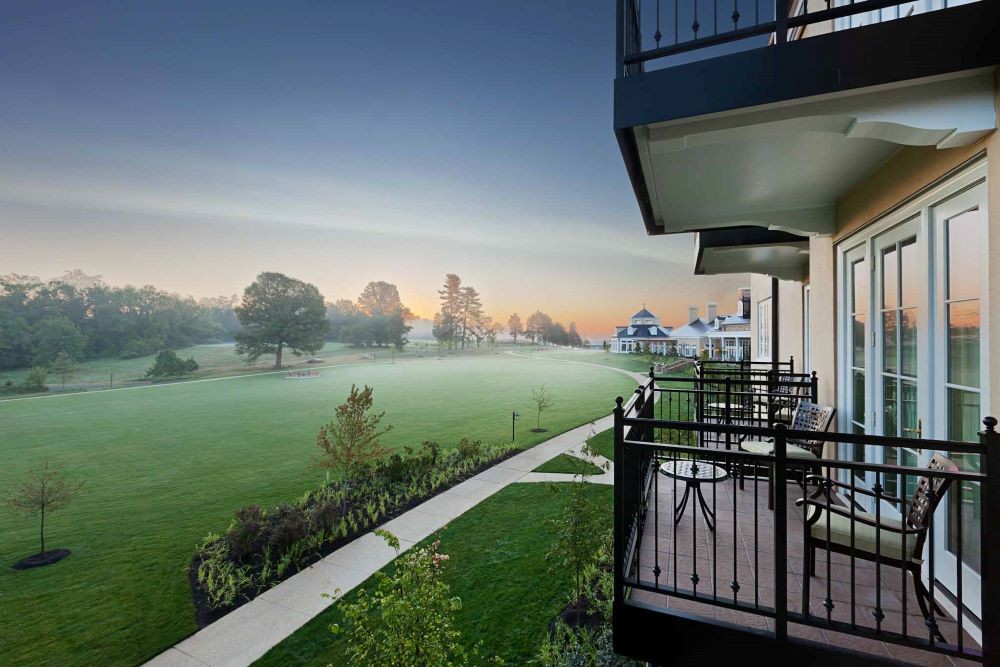 Salamander Resort & Spa, Middleburg balcony and lawn. Credit: Justin Kriel
In August 2013, Sheila Johnson, co-founder of Black Entertainment Television and the first African American woman billionaire, introduced Salamander Resort & Spa in Middleburg, Virginia, as the flagship of her new hospitality company, Salamander Hotels & Resorts. Named by Johnson in homage to the WWII code name of the property's former owner, the five-star, 168-room escape has been a planner favorite ever since.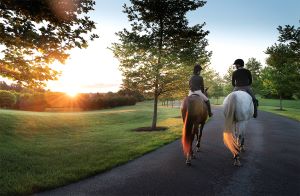 Set on 340 acres of rolling countryside, the property, an hour's drive west of Washington, D.C., is a group magnet with 30,000 square feet of refined space. Versatile venues include the 4,500-square-foot Middleburg Ballroom, 42,000-plus-square-foot Great Lawn, and for transporting 175-capacity outdoor events amid herbs and vegetables, the trellised Culinary Garden. Amenities include fine dining, luxurious spa treatments and the exceptional Equestrian Center. 
Since expanded to seven properties, the company is commemorating its 10-year anniversary by rebranding to the Salamander Collection and renaming the flagship as Salamander Middleburg. 
"Salamander represents much more than hotels and resorts," stated Johnson in an August 2023 release. "For the past decade, our unique culture of inclusion, kindness and warmth has created a genuine sense of belonging, which is why Salamander Collection is an even more fitting name for our company." 
In mythology, the salamander is the "fire lizard." In real life, Johnson overcame a litany of challenges on her way to becoming one of the most accomplished businesswomen in the U.S. She tells her remarkable story of self-discovery and success in Walk Through Fire: A Memoir of Love, Loss, and Triumph, published just last month.  
Stories of the Virginia experience could fill a library. Here is more "recommended reading" from the Commonwealth's historic list of venues and experiences.  
Heard Through the Grapevine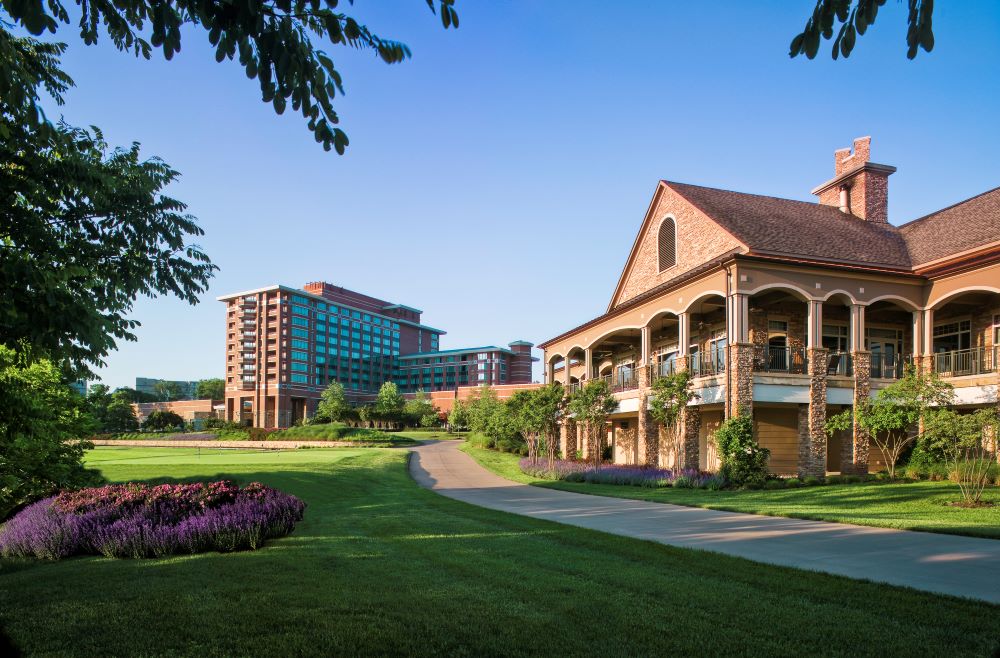 Inspired by a conversation with screen legend and Sundance Film Festival founder Robert Redford while walking the Salamander grounds, Johnson also put Middleburg on the map in 2013 when she founded the Middleburg Film Festival. Staged at the resort, the four-day event has since achieved must-attend status on par with Sundance. In 2022, the festival celebrated its 10th annual edition with 40 films in its largest program to date. 
Founded in 1787, well-heeled Middleburg is also a major hub of Loudoun County's award-winning wine industry, which turns 40 this year. In 1983, engineer and entrepreneur Lew Parker, having moved to Loudoun and planted his first grapes around 1980, bottled his first wine under the Willowcroft Farm Vineyards label. 
Since expanded to some 50 wineries and tasting rooms, the scenic region flourishes as "DC's Wine Country." Featuring breathtaking panoramic views from its hilltop perch, Bluemont Vineyards is an especially fetching choice for events. Renowned for its French varietals, Loudoun is one of at least 10 major wine regions across Virginia. 
Signature wine dinners are among the many reasons to book Lansdowne Resort. Located on 500 acres in the scenic Potomac River Valley 12 miles from Dulles International Airport and 30 miles from D.C., this 296-room AAA Four-Diamond Loudoun landmark, which serves an ideal gateway to wine country, repositioned as a retreat for its 25th anniversary in 2016.  
By design, the property offers a distraction-free environment for balancing productivity and relaxation, infused throughout with positive energy and opportunities for self-discovery.   
More than 55,000 square feet of flexible IACC-certified space sets the stage for high performance sessions. Versatile venues include 37 centrally organized meetings room, 1,000-capacity Grand Ballroom, the state-of-the-art Thinking Center and open-air 3,500-square-foot covered pavilion.  
Resort amenities include 45 holes of championship golf, innovative spa treatments, upscale dining and "transformational" teambuilding programs including CSR initiatives, cookoffs and scavenger hunts.  
[Related: Virginia's Culinary Traditions Create Comforting Connections]
Command Performances
George Washington was another leader who faced and overcame setbacks. Founded in 2013 by The Mount Vernon Ladies' Association, the George Washington Leadership Institute is among the most distinctive of the 80-plus unique group venues in Northern Virginia's historic Fairfax County (1742).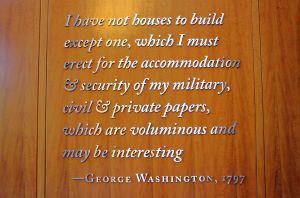 Adjoining George Washington's Mount Vernon, the Institute, offering flexible programs focused on Washington's principles around strategic thinking, leadership, management, communication, teambuilding and collaboration, forms part of the trademarked Leadership Collection at Alexandria. 
Created in 2020 by Visit Alexandria to promote customized leadership training and teambuilding programs for corporations and executives, this exclusive trio of nationally recognized institutes includes the Alexandria-based McChrystal Group.  
Founded by retired four-star general Stan McChrystal, who led the U.S.' premier military counter-terrorism force in Afghanistan and revolutionized the way military agencies interact and operate, this elite organization teaches 21st-century leadership through the "Team of Teams" approach.  
At veteran-owned engineering and consulting company Building Momentum, also in Alexandria, groups interactively learn how to think differently and solve problems using 21st-century technology. 
Turning 275 in 2024, Alexandria also stays anchored in the past. Named for the late John Warner, a veteran who served as U.S. Secretary of the Navy and five-time U.S. senator for Virginia, the new Maritime Heritage Center at Alexandria's Waterfront Park recently became the permanent home of the Tall Ship Providence.  
Replicating the first ship authorized to serve in the Continental Navy, the ship, twice appearing in the blockbuster Pirates of the Caribbean movie franchise, offers tours, public and custom sails, private charters and venue rentals. Slated for spring 2024 in the heart of Old Town Alexandria, Hotel Heron will reportedly offer 134 guest rooms and 30,000 square feet of amenities and meeting space.  
[Related: How to Incorporate Art Experiences Into Virginia Programs]
Prime Exhibition Space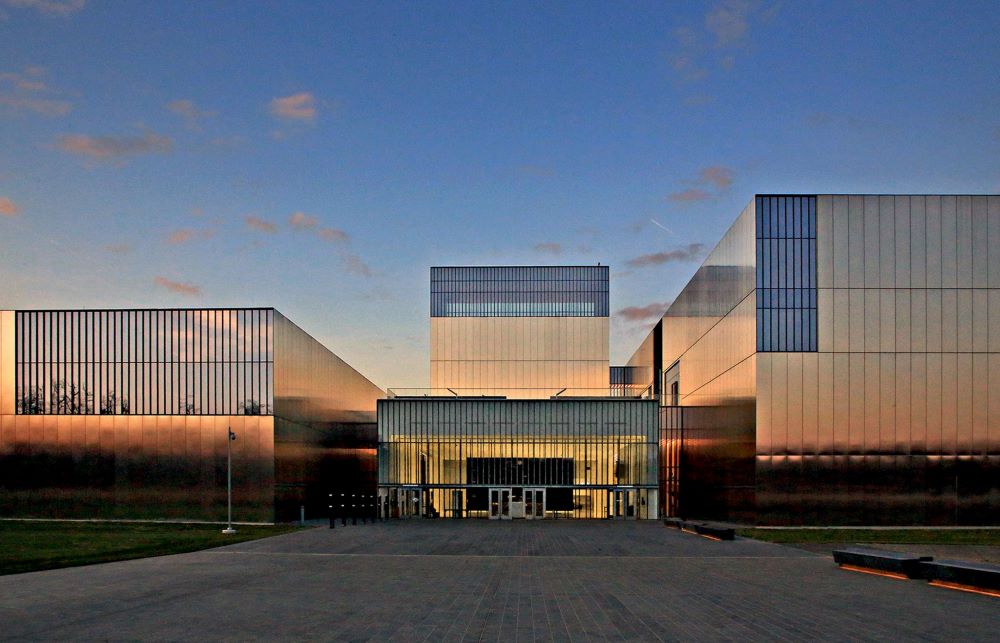 From military heroes to musical pioneers, event-capable museums reveal the deep resonance of the Virginia experience. 
Staying in Fairfax County, stirring group settings include the National Air and Space Museum Steven F. Udvar-Hazy Center and National Museum of the Army. Located at Fort Belvoir, the free-admission museum, a joint venture between the U.S. Army and nonprofit Army Historical Foundation, is the first national museum to present and interpret U.S. Army history. Group programs include tours, educational experiences and versatile venue rentals.  
Located adjacent to Marine Corps Base Quantico in Triangle, Virginia, The National Museum of the Marine Corps pays tribute to the U.S. Marines with an exterior design that evokes the flag raisers of Iwo Jima. Moving exhibits provide an inspiring backdrop to hosted events. 
Forming "America's Historic Triangle" with Jamestown and Yorktown, Colonial Williamsburg is the world's largest living history museum, offering five hotels and resorts, historic taverns, restored colonial buildings and offsite programming. Spanning 48 meeting rooms and 67,000 square feet of function space, versatile conference facilities include the timeless Williamsburg Inn and Colonial Williamsburg Lodge. 
Richmond, the state capital, is deep in cultural discoveries, including the Virginia Museum of Fine Arts and Virginia Museum of History and Culture. 
In 1927, New Jersey record executive Ralph Peer went to Bristol, which straddles the Virginia-Tennessee border along State Street and recorded local performers of the region's "hillbilly" sound in a portable studio. The late Johnny Cash called the legendary Bristol Sessions "the single most important event in the history of country music" and in 1998, Congress recognized this vibrant Southern Appalachian city as the Birthplace of Country Music.  
Housed in a former 1920s automotive shop, the Smithsonian-affiliated Birthplace of Country Music Museum is a major hit with visitors and a must for music-loving groups. The museum's success inspired the $20 million development of the adjacent Bristol Hotel.  
Read this next: Why West Virginia Is a 'Natural' Choice for Meetings