Virginia's Culinary Traditions Create Comforting Connections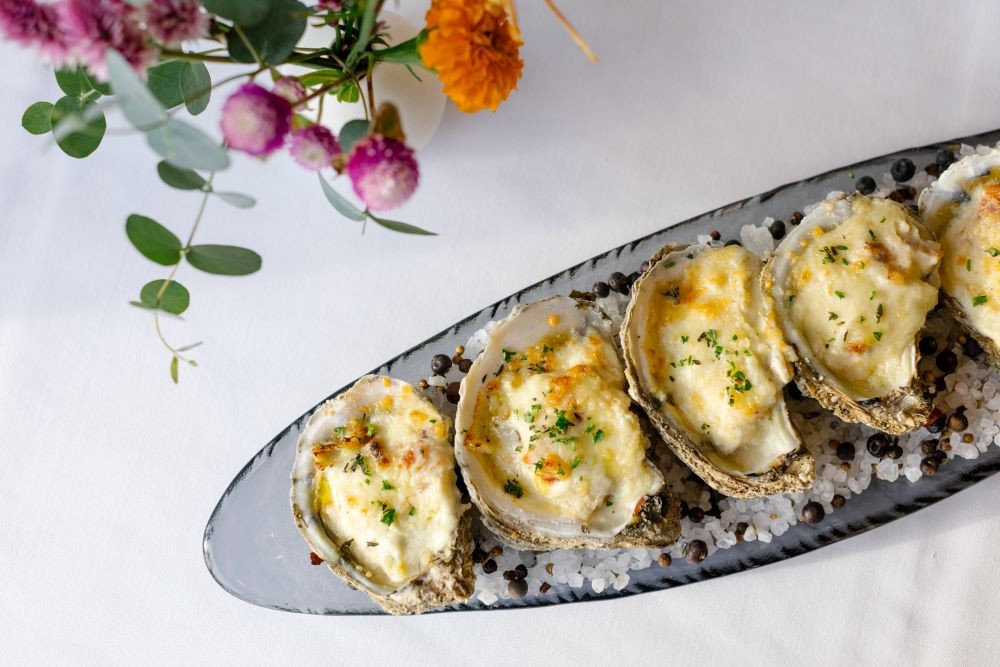 Oyster dish from The Tides Inn. Credit: The Tides Inn
As the birthplace of the American wine industry and a nationally dominant agricultural and seafood producer, Virginia's culinary roots run deep. Reflecting these traditions, milk is the Commonwealth's official drink and the Eastern oyster (Crassostrea virginica) its official First Food.  
More than 400 years in the making, Virginia's craft brewing, cider and distillery industries continue to gain international recognition. When George Washington died in 1799, his whiskey distillery was then the largest in America. Produced today at Mount Vernon's event-capable George Washington's Distillery & Gristmill based on original recipes, his limited batch rye whiskey was designated as Virginia's official spirit in 2017.  
Proudly presented with deeply ingrained Southern hospitality, the Virginia group table is set for celebrating connections with a comforting, soul-satisfying taste of place. 
The Wool Factory, Charlottesville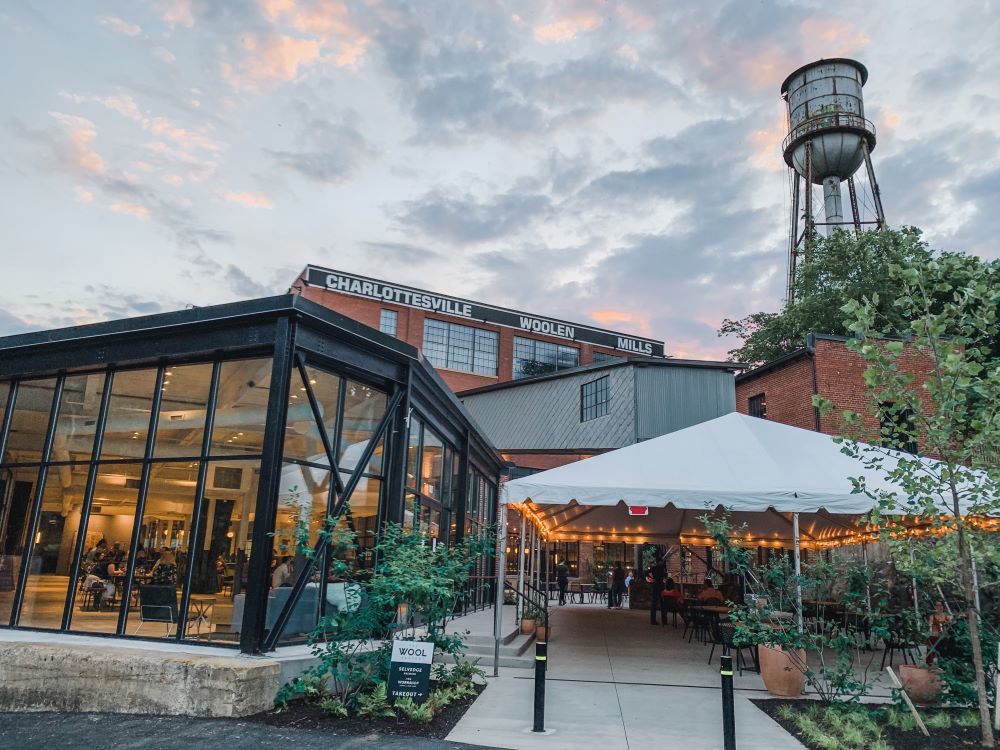 Originally a 1795 water grist mill, the site at the intersection of Moore's Creek and the Rivanna River east of present-day Charlottesville was redeveloped in 1840 as wool, cotton, saw and grist mills comprising The Charlottesville Factory.   
Burned down during the Civil War, the complex was revived in 1868 as The Charlottesville Woolen Mills. Much expanded through the ensuring decades, the nationally recognized operation closed in 1962. In 2020, surviving century-old mill buildings were faithfully restored and relaunched as The Wool Factory.  
Incorporating Broadcloth restaurant, Selvedge Brewing and The Workshop boutique wine and coffee shop, this expansive indoor-outdoor venue accommodates intimate functions up to 360-capacity seated gatherings and 570-person receptions.   
"With in-house catering from celebrated Executive Chef Tucker Yoder, we can thoughtfully customize group experiences, including creating tailor-made client gifts such as a custom-labeled wine or a signature small-batch beer," said Claire Johnson, director of operations and sales.  
Discover Richmond Tours, Richmond 
After moving to Richmond in 2009 to work in data analytics, Brian Beard relocated briefly to Germany, where he led English-language walking tours. Finding guided tourism more enjoyable than spreadsheets, he launched Discover Richmond Tours in 2014. 
Designed with locals in mind, his curated food, brewery and biking tours provide a genuine taste of this historic food city. Planners can arrange private tours of restaurants in lively neighborhoods including Carytown, Church Hill, Scott's Addition and the Arts District, plus scavenger hunts that make for fun teambuilding activities. 
The Tides Inn, Irvington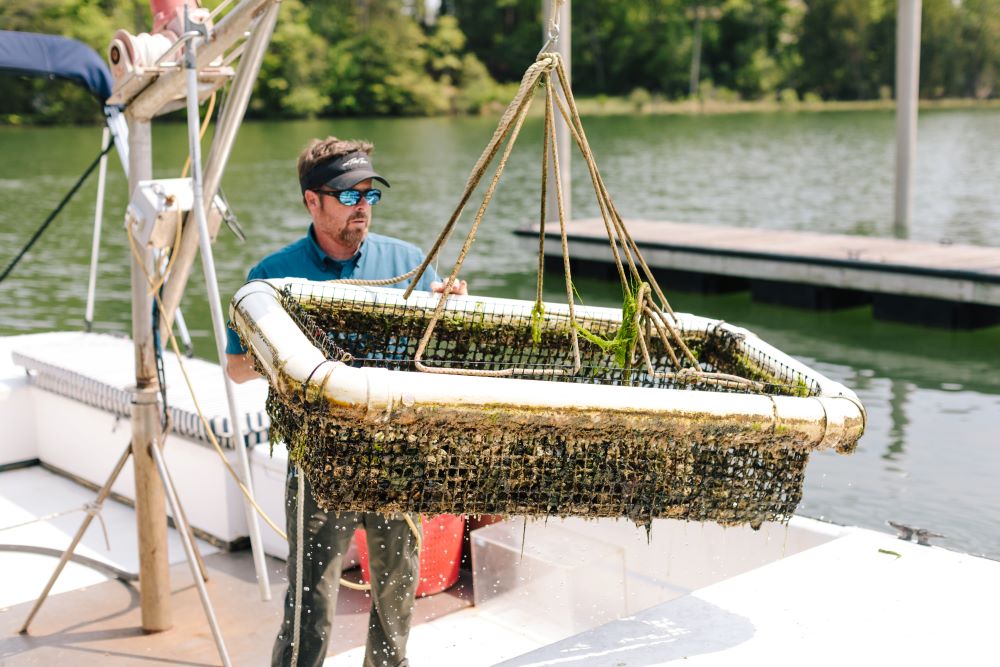 Offering 6,500 square feet of versatile space with sweeping Chesapeake Bay views, The Tides Inn comes with 70 recently redesigned guest rooms and 400-capacity outdoor lawn. Dating to 1947, this celebrated coastal resort on Virginia's Northern Neck is part of the Virginia Oyster Trail and is renowned for its dining and hands-on culinary programs. 
The Chesapeake Gold experience provides a tasty education in the Chesapeake Bay's keystone species. Accompanied by the Inn's ecologist, groups of six take a traditional watermen's boat to an oyster farm, where they pull up oyster cages and sort the catch. Back on shore, they enjoy oysters grilled by a waterman while sipping local wines or beer.  
Other epicurean encounters include Beautiful Swimmers, a crab catching and cooking experience, plus wine, cheese and whiskey programs. 
[Related: How to Incorporate Art Experiences Into Virginia Programs]
Ada's On the River, Alexandria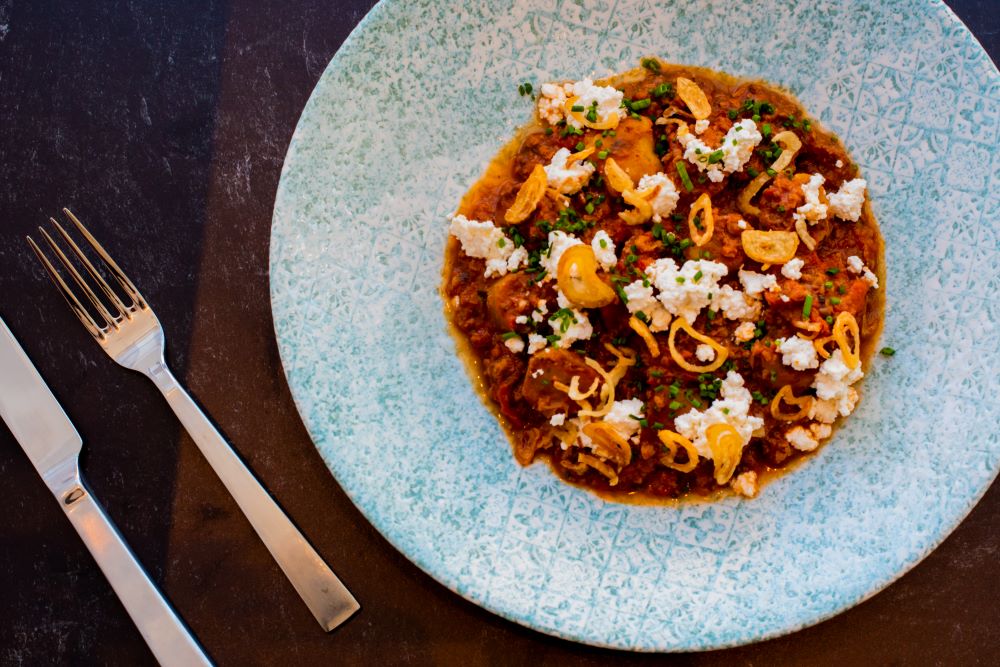 Joining Alexandria's dynamic dining scene in January 2021, this energetic waterfront hot spot is the eighth local event-capable concept from Alexandria Restaurant Partners (ARP).  
Following other women-inspired ARP concepts including Mia's Italian Kitchen and Vola's Dockside Grill, the restaurant is named for 19th-century English mathematician Ada Lovelace. Appealing visual elements include sweeping Potomac River views and red-tiled exhibition kitchen. 
With a menu built around wood-fired prime steaks, fresh seafood and vegetarian dishes, unique bites include the mini black brioche loaf with charred orange butter, smoked ricotta gnocchi, and decadent foie gras doughnut. The 32-seat private dining room and 100-seat outdoor patio can be incorporated into 260-person buyouts. 
Wineries in Virginia 
Around 1609, English colonists in Jamestown, Virginia tried winemaking using local grapes. Passed in 1619, Acte 12 required every male colonist to cultivate at least 10 grapevines. Thomas Jefferson, a co-founder in 1773 with George Washington of the Virginia Wine Company, tried fruitlessly to grow European Vitis vinifera vines at his Monticello estate.
Progress came a century later, when the Monticello Wine Company was the only American winner at the 1878 and 1889 Paris Expositions, and again in 1976 when Italy's largest family-run wine company, Casa Vinicola Zonin, purchased Barboursville Vineyards and Winery near Charlottesville.  
Collaborating with viticulturist Gabriele Rausse and Konstantin Frank, father of New York's Finger Lakes wine region, sixth-generation owner Gianni Zonin grafted vinifera buds to native vine rootstock. In 1978, their hardy innovation produced Virginia's first vinifera wine.  
Today, Virginia's $1.73 billion wine industry comprises 300-plus wineries across 10 regions and eight American Viticultural Areas (AVAs).  
The Charlottesville area is one key locale for getting your group grape on, with Barboursville among some 30 wineries forming the Monticello Wine Trail. 
High-quality producers in Northern Virginia's pastoral Loudon County include Stone Tower Winery, with versatile rentals including the Harvest Barn and conference facility with 230-capacity ballroom space, and panoramic hilltop Bluemont Vineyard. 
Adjacent to Manassas Battlefield Park, The Winery at Bull Run is Fairfax County's largest vineyard and features the foundation and chimney ruins of an 1800s house.  
Paying homage to the 1619 legislation enacted in nearby Jamestown, the Acte 12 Chardonnay is among the delicious varietals at the Williamsburg Winery, which offers boutique accommodations and creative dining at Café Provencal. 
Mermaid Winery is a splash for limited production wines and upscale dining in Norfolk and Virginia Beach. 
[Related: Virginia's Fairfax County Emerges on the Meetings Scene]
Fairfax County is for Foodies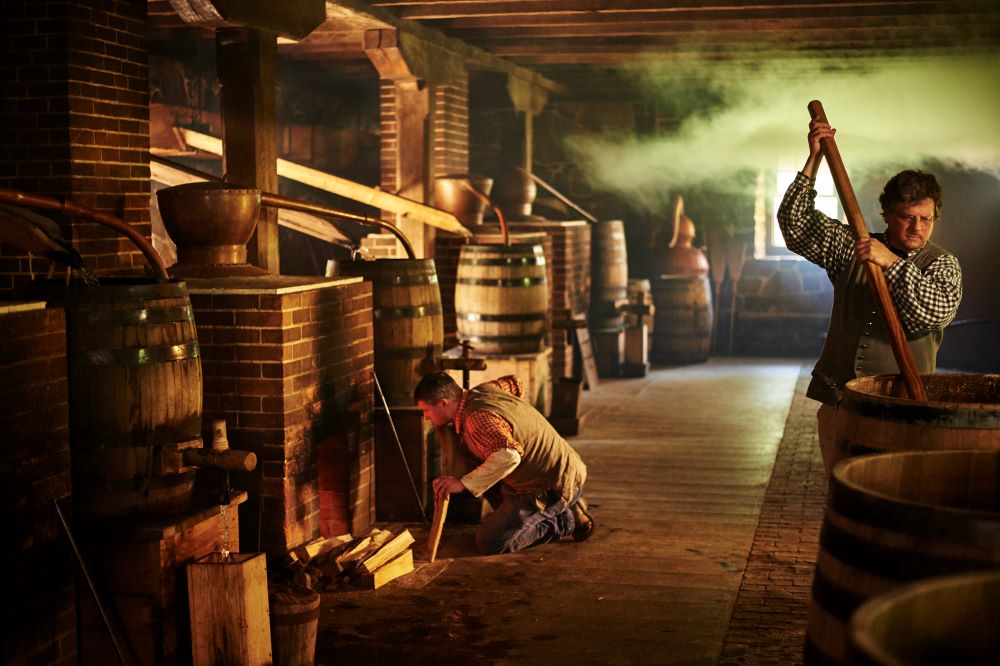 Located across the Potomac River from D.C., Fairfax offers a feast of dining options for groups.  
Along with George Washington's Distillery & Gristmill, Mount Vernon, the first president's home, groups can hold private events and savor early American fare such as colonial cornbread, Virginia peanut soup, and roasted turkey pot pie at Mount Vernon Inn Restaurant.  
Set in a renovated 1800s hilltop house scenically overlooking the Potomac near Mount Vernon, Cedar Knoll Restaurant serves seasonal and locally sourced cuisine with event space for nearly 300 attendees. 
Family-owned since 1954, L'Auberge Chez Francois in Great Falls is an Old World charmer serving Alsatian cuisine and French multi-course classics. Set on six acres near the cascades of Great Falls Park, the restaurant is nationally acclaimed as an outdoor dining destination and offers beautiful indoor and outdoor event space for up to 100 people.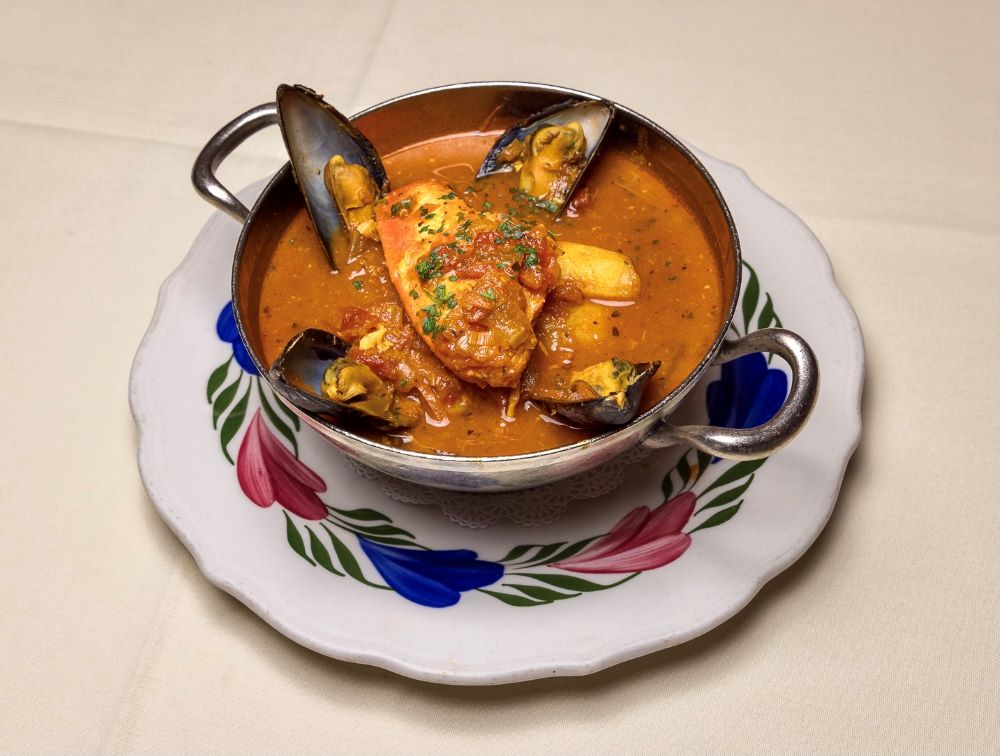 Celebrated 2941 Restaurant sits within a Falls Church office park surrounded by lush landscaping, koi ponds, waterfalls and world-class artwork. Soaring ceilings and windows set the stage for Executive Chef Bertrand Chemel's seasonal menu, with versatile event hosting from intimate to 200-capacity gatherings. 
In Merrifield's mixed-use Mosaic District, Alta Strada Fairfax, from James Beard Award-winning chef Michael Schlow, is for classic comfort foods, group happy hours and smaller corporate events. Across the street, all-day offerings inside event-capable three-level brewery-restaurant concept Caboose Commons include a coffeehouse menu, farm-forward lunches, robust beer menu and globally inspired street and comfort foods.   
Patsy's American in Tysons is a lively gathering spot with casual fare and raw bar with several private rooms for 100-capacity events.  
Read this next: Virginia's Loudoun County Offers Myriad Meetings Options