8 Tech Tips for Creating an Immersive Corporate Event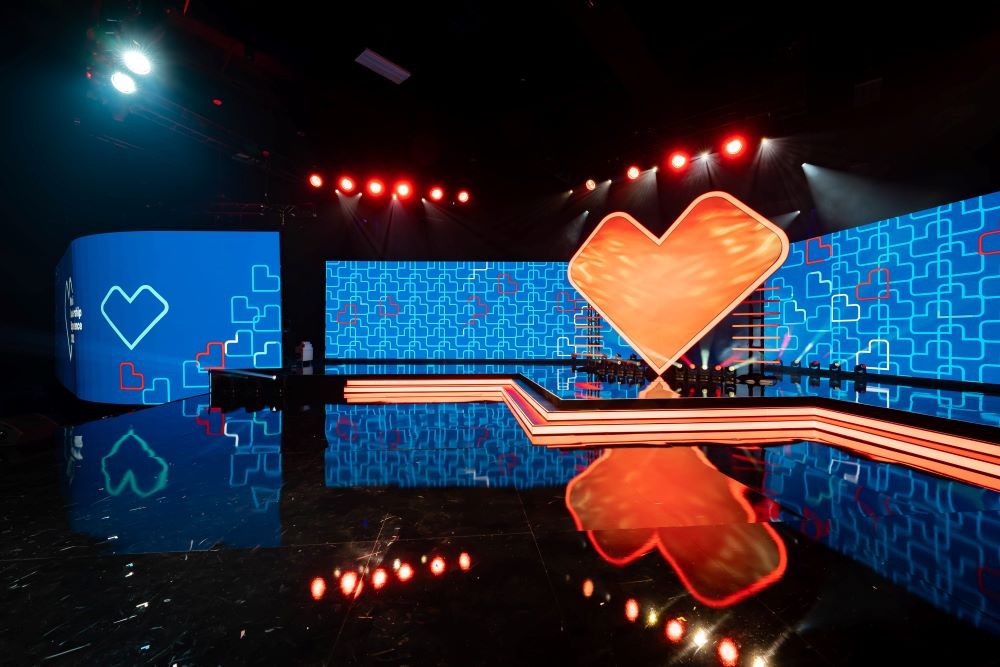 CVS Health's Retail Leadership Experience Event. Credit: PRG.
Whether it's an intimate stakeholder meeting or a large-scale global production, planning a successful corporate event requires plenty of preparation, thoughtfulness, creativity and organization.
During the preparation stages, event planners may ask themselves the following: What is the purpose? What is the benefit? What is the most accessible approach? 
While addressing these questions and employing tactics to engage audiences on a deeper level, it's imperative in today's fast-moving world of short attention spans and social media sharing that immersiveness is top of mind.
Working with strategic partners and employing a range of services like lighting, audio, staging and LED, among others, can illuminate a corporate event space and create an unforgettable experience. 
Here are eight key tips to consider to execute an immersive, elevated and most of all, memorable, corporate event. 
[Related: What's Your Color World? How Color and Design Impacts Meetings and Events]
1. Early Design Engagement Is Key
Partner early with technical advisors. By joining forces at the beginning stages, technical teams can guide you within a specific budget, offering a range of options to bring immersive and interactive elements to your corporate event. This can save major headaches later. 
2. Think BIG!
Utilizing big scenic elements can resonate with attendees and help create an unforgettable corporate event experience. A few examples of technology that can achieve this include floor-to-ceiling video walls, interactive floor coverings and scenic canopies. Curved LED screens and projection surfaces also create an enveloping environment. 
3. Take Advantage of Projection Mapping
Projection mapping lets planners transform virtually any backdrop using portable elements while still making a big impression. Projection mapping also allows event planners to showcase anything from 3D animation to large-scale company logos. By using media servers and laser projection along with custom content, attendees can be transported to an alternate space that ties into the respective event theme. 
[Related: How to Slim Down Your Meetings and Events Food and Beverage Spend]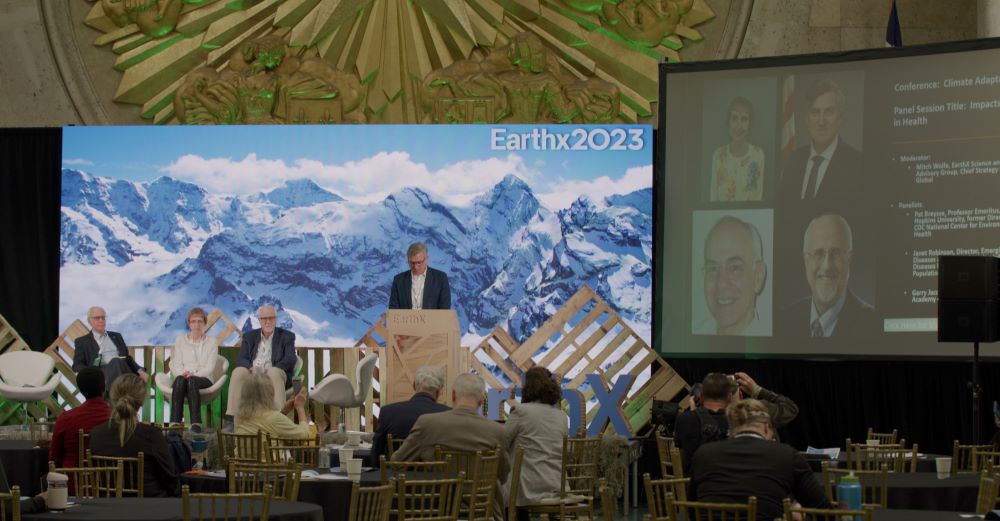 4. Keep Interactivity Top of Mind
Using interactive technology can create meaningful connections between attendees and the company or brand being celebrated—leaving a lasting impression worth the investment. Enhancing your pathway areas with a video tunnel or interactive wayfinding is an effective way to accomplish this. Additionally, you can test and gauge interactivity by utilizing motion capture technology. This allows event organizers to see the attendees' physical movement replicated on a large screen or display. 
5. Don't Be Afraid of Layering Technology
Using a mixture of different video elements such as LED and projection alongside creative lighting elements adds depth and dimension to the space and creates a deeper, more textured environment. 
[Related: Meetings Today Checklists]
6. Employ 360-Degree Elements
A tried-and-true way to bring an immersive feel to any corporate event is the use of 360-degree elements, such as 360 degrees of projection surfaces or a bespoke 360-degree LCD display. 
7. Content Is Key
Whatever the corporate event or activation, the key to making the most out of the space and the technology is in the content that is created for the event video surfaces. Even with LED—the highest-end technology projection—scenic won't matter if there is not effective content created. 
8. Use All the Senses
Tying in sound and even scent to the video elements can help create a more olfactory feeling and escalate the immersive impact for attendees.  
Read Next: 9 F&B Tips to Reach Your Meeting Sustainability Goals