10 Tips to Produce a Sustainable Event Without Breaking Your Budget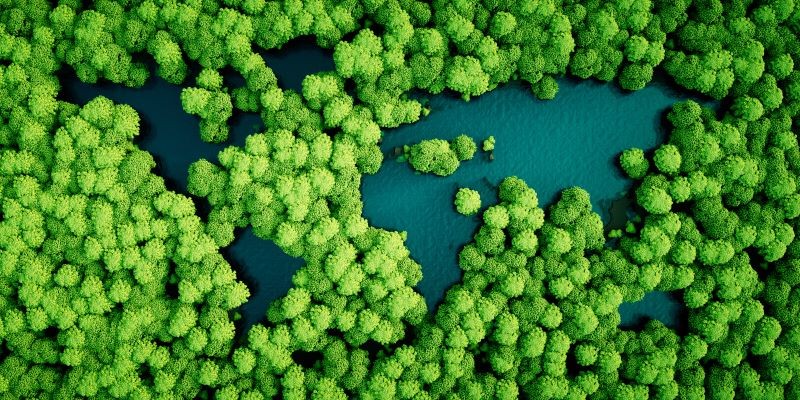 During ASAE's 2023 Annual Meeting & Exposition, I got a chance to deliver a presentation on boosting event sustainability in an environment where inflation is on the wane but still impacting meetings and events budgets.
Sustainability remains a top priority for both attendees and meeting and event planners, but it doesn't have to break the bank. These 10 tips will help you produce a sustainable event while still keeping a keen eye on the budget.
[Related: Net-Zero Carbon Events Initiative Gears Up to Release Measurement Guidance]
1. Choice of Destinations
Ask if the destination has any certification, like the Biosphere Responsible Tourism designation, or is aligned with any benchmarks like the Global Destination Sustainability Index or the Global Sustainable Tourism Council. Ask about sustainability components in the RFP.
2. Choice of Venues
Choose a venue that is either carbon neutral, already has certain certifications in place (like LEED or other green building standards) and can share what they are doing in regard to sustainability. Again, ask in the RFP. The Palais des congrès de Montréal has an eco-conditionality policy with discounts of up to 10% for organizations that take tangible actions relating to sustainable development during their project, like hiring a Green Team for an event, sorting waste, choosing environmentally responsible corporate gifts or featuring local speakers or artists. Explore Edmonton offers a Responsible Events Program.
3. Transportation
Know your delegates and where they are coming from and then target messaging to them. Offer carpooling or train options. Can you ask them to offset their travel? Work with your airlines that offer a code, and perhaps that code can be transformed into buying offsets? Consider using EV vehicles for group transport from the airport to the destination hotel and try to have offsite events near the headquarters hotels so attendees can walk to them.
4. Food and Beverage
Consider vegetarian vs. full-meat choices (maybe make one lunch vegetarian). Work with chefs to use seasonal, local food. Work with venues to reduce portion size.
[Related: 9 F&B Tips to Reach Your Meeting Sustainability Goals]
5. Swag
To reduce the cost for client gifts, as well as reduce waste, work with a marketplace concept. Clients can choose which gifts they want and only the ones they want. The leftovers are taken back by the ones who were giving the gifts. Ask all gifters to make sure gifts are locally sourced and sustainable.
6. Get a Sustainability Sponsor
Work with the venue to assist or the local DMO/CVB for ideas. Many sponsors want to support sustainability efforts. It may not bring costs down, but it can help increase revenue to pay for sustainability initiatives.
7. Tap Local Knowledge Capital
This saves on transportation costs, and environmental impact, relating to speakers and also gives a sense of place to your host destination and attendees.
[Related: The Future of Sustainable Business Travel in the Meetings Industry]
8. No Printing
Eliminating printed materials is an easy one to practice. Apps are one way to go, and QR codes have made a major comeback. No more brochures at booths they probably don't want, anyway. Business cards? Use QR codes linked to LinkedIn. Have an option for attendees to print their badge at home.     
9. Reuse or Rent
Much booth equipment, carpet, AV, decor, lanyards, etc., can be rented or reused. If you must buy and can't use it in the future, consider donating to a local charity. Get a lanyard sponsor for three years compared to one. Don't add a date or year to your signage and decor so you can use them again.
10. Measure
Measuring is key—just start. TRACE software, for instance, can measure the carbon footprint. There is still so much we can improve but we have to start somewhere, and monitoring our progress is key to success.
Listen next: Why Aren't Sustainability and Net Zero as Important in the U.S. as in Europe?