American Express Business Travel Forecast Reflects Positive Meetings Outlook
Meeting and event planners see the light at the end of the tunnel, with in-person training and internal engagement leading the recovery, according to the 2022 Global Meetings and Events Forecast, produced by American Express Meetings & Events, a division of American Express Global Business Travel.
The 11th edition of the annual forecast, released November 9 at IMEX America, also garners planner perspectives on virtual and hybrid meetings, how they think their budgets will fare, the cost of key components and the relevance of issues such as sustainability and DEI (diversity, equity and inclusion).
Want to discover the results? Listen to Tyler Davidson's Meetings Today Podcast interview with Gerardo Tejado, general manager for Meetings & Events, American Express Meetings & Events, and Amanda Chamov, marketing manager, for this compelling reveal of the global business travel giant's major annual survey.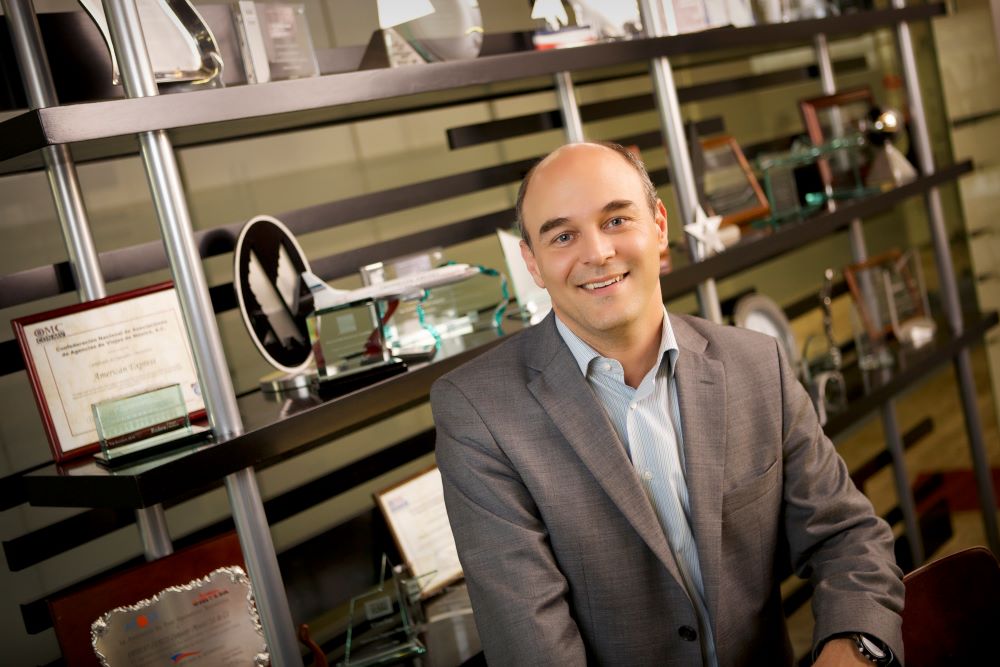 Listen to the interview:
The 2022 Forecast is based on a survey of 500 meetings and events professionals and interviews with top industry experts. The survey and interviews took place from June to July 2021. Respondents represented corporations, associations, buyers, and suppliers across 31 countries. The result is a statistically and globally representative snapshot of what to expect in the meetings and events industry in 2022.
Some highlights from the report include (infographics courtesy of American Express Meetings & Events):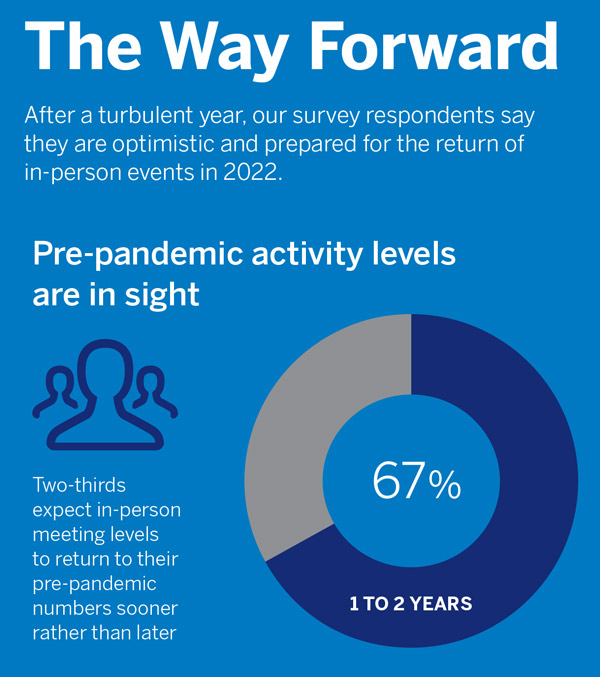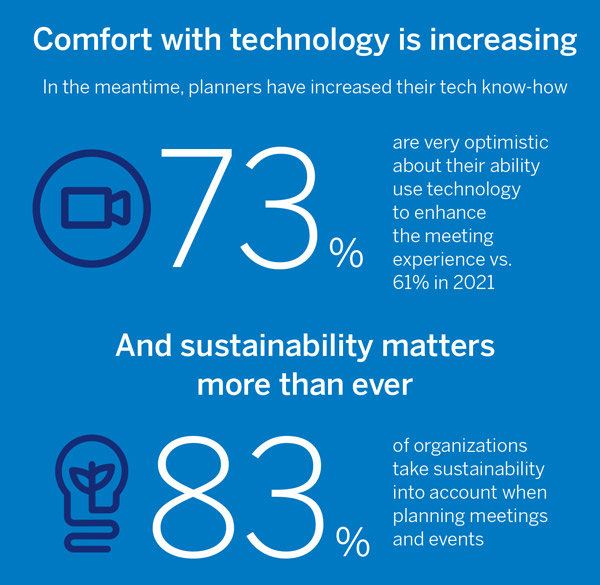 Interested in learning more? Access the full report.
More IMEX America coverage: MeetingPlay's Joe Schwinger on the Future of Events