Being a Buffalo: Walking Through the Storm of Loss
Season 3, Episode 8
Guest: Mariska Kesteloo, Founder, Word of MICE
Why is death a taboo topic? Mariska Kesteloo, founder of Word of MICE, shares her story of losing four loved ones over the span of five months—and the mission she is on to change the way we navigate grief.
Want to hear more from Courtney and her incredible guests? Find all Dare to Interrupt episodes here.
[Listen to the previous Dare to Interrupt podcast: Roe v. Wade, Brave Spaces, and Controversial Conversations]
Meet Our Guest: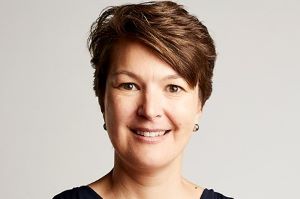 Mariska Kesteloo is an entrepreneur, public speaker, author and board member. With more than 18 years working experience in tourism and the MICE (meetings, incentives, conferences and events) sector, she is an authority in the industry.
Passionate about storytelling, Mariska founded her company Word of MICE in 2017. Word of MICE connects the MICE industry with the right storyteller: an expert to spread the story of the suppliers in an authentic way amongst the right target audience. 
In January 2020, Mariska's husband was diagnosed with a brain tumor, and since then her personal life has turned upside-down. She decided to share her experiences in a book. In 2021, she lost four of her loved ones in just 5 months' time: her father-in-law, her mother, a dear friend and, in July 2021, her husband passed away. Despite the challenging circumstances, Mariska decided to create an association to inform, motivate and encourage patients and their loved ones who go through similar situations.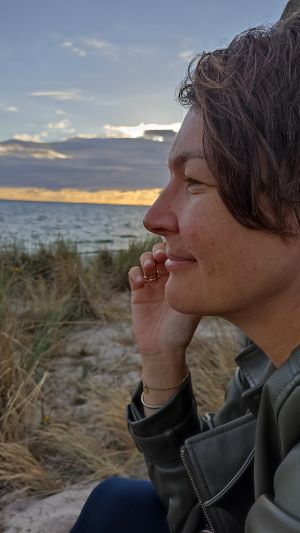 She is a source of inspiration for many people because of how she deals with her personal and professional situation. Now, she navigates through life, shaping and creating her new life as widow, entrepreneur and digital nomad. She decided to turn her experiences into action and support entrepreneurs who are dealing with a loss and going through the grieving process. 
In 2022, Mariska decided to buy a camper and to become a digital nomad. Her first destination on her journey was Poland, where she supported the country with her knowledge of social media, digital marketing and B2B influencer marketing. She became an official ambassador of Poland during IMEX Frankfurt during her three-month stay in the country. In August 2022, she will continue her journey in her camper (with her cat!), this time to Slovenia.
Connect with Mariska:
LinkedIn
Instagram: @mariskakesteloo
Twitter: @MariskaKesteloo
Facebook
Website
More About Our Host: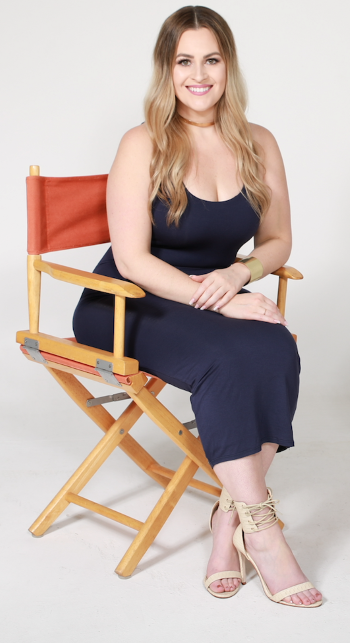 Courtney believes that transforming past experiences into impactful conversations through raw, authentic storytelling challenges the status quo, connects people from all walks of life and results in great change for the world.
Courtney is the youngest member to have ever been elected to Meeting Professionals International's (MPI) International Board of Directors
She is the recipient of Smart Meetings' Entrepreneur Award, MeetingsNet's Changemaker Award, the Association for Women in Events (AWE) Disruptor Award, the MPI Chairman's Award and MPI RISE Award.
Named Collaborate and Connect Magazine's 40 under 40 and a Meetings Today Trendsetter.
Recognized as one of the event industry's most impactful change-makers.
Serves on the Events Industry Sexual Harassment Task Force, AWE's Board of Directors, MPI's Women's Advisory Board, is a Meetings Mean Business Ambassador and is the co-founder of the award-winning movement, #MeetingsToo.
Named as a 2020 Meetings Trendsetter by Meetings Today
Connect with Courtney:
Transcript: 
Courtney Stanley: Hello everybody. This is Courtney Stanley, and welcome to another exciting episode of Dare to Interrupt, a listening experience where you have the opportunity to sit in on honest, unfiltered conversations with women who are considered to be the most influential, inspiring and innovative leaders in the world of events, hospitality, business and beyond. Throughout their careers, these leaders have dared to interrupt conversations, their own comfort zones, and sometimes even societal norms to hustle toward their greatest levels of success.
I am so excited to introduce you to today's guest, who has already left me feeling very inspired. Here with us, we have Mariska Kesteloo, entrepreneur, speaker, author and founder of Word of Mice. Mariska, it's so great to have you here on the podcast with us. Where in the world are you joining us from today?
Mariska Kesteloo: Well, first of all, a huge thank you to you, Courtney, that I'm part of your podcast. I'm joining from Cologne, in Germany, this time.
Courtney Stanley: And where have you been lately? I've seen you a few different places over the past couple of months. Tell us a little bit about your current adventure.
Mariska Kesteloo: Yes, well I bought, actually, a camper. In the beginning of 2022, I bought a camper and decided to become a digital nomad, and the first three months, so from April, May and June, I was in Poland for three months on a journey. This summer I was in my father's place. So, yesterday I left again on my journey on my way to Slovenia. And I made a stop at my dear industry friend Hector's here in Cologne to spend tonight, and then I will drive further to Ljubljana (Slovenia) to attend Convento as a speaker and moderator.
Courtney Stanley: What exactly is a digital nomad?
Mariska Kesteloo: Well, I think that's a good question, because I think there's a lot of misperceptions about being a digital nomad. Because if people see my camper and say, "Happy holidays," and it is, "Well, I'm working—I am now already working today." For me, a digital nomad, and it's my own definition, I would say, for me that's working and traveling at the same time.
So, I do work full time, like anyone else; just my house is a camper. So, I will move from A to B and I will visit different places. In the meantime, I will visit industry friends at different destinations or visit places or restaurants as a tourist. And, of course, you will meet a lot of amazing people you would never meet. It's a very interesting lifestyle. 
But you need to be adventurous. And you need to be very structured, because it sounds very much like a dream life, it is also a dream life, but it's a challenge. Because, first of all, I'm not traveling alone, I'm taking my cat with me. 
So, that's the first challenge that I have. And the second thing is everything costs more time. So, if you're arriving at the camping site, you need to make sure of course that you have Wi-Fi or you have connection. At some camping places you don't have a supermarket. So, you know you need to buy your food and drinks in advance.
So, there's a lot of strategy behind before you go from one place into another. But yeah, the people that you meet, you have so many conversations when you go to the shower, when you go to the toilet. Because a lot of people think that I'm alone in my camper. But how many people do you meet in the morning when you're in your apartment or house when you go to the toilet or when you go to the bathroom? I don't think you meet a lot of people. I do. Which is a strange, strange thing. 
So, you're never alone when you travel alone, actually.
Courtney Stanley: What inspired you to go on this type of journey and to live this type of life?
Mariska Kesteloo: Well, it has a huge personal, profound story behind it. In 2021, I lost four of my loved ones in five months' time. 
So, in March 2021, I lost my father-in-law. And two months later, unexpectedly, I lost my mother. In that week that my mother passed away, I got the news that there was no cure anymore for my husband for his brain tumor. And then suddenly, on the sixth of July, a dear industry friend who actually also worked internationally, [unintelligible] passed away suddenly in a car accident at the age of 55. She was so my source of inspiration, my mentor, she was also a client. 
I was really devastated. 
And then a week later, on the 15th of July, my husband passed away of a brain tumor, and I was literally, say, broken. There's nothing that can describe how you go through a grieving process. It was actually more than the grieving process. It was actually a trauma of losing so many loved ones in such a short period of time. And one of the things that I decided was moving back in with my father, because he was a widow, I was widowed. 
So, we supported each other. And before my husband got ill, or say, during his process, he said to me, "You know, continue with your life and continue traveling." And that is what I kept in the back of my head. But of course, it's not something that you will pick up on directly because I was literally broken financially, spiritually, mentally, physically, being a caregiver of my husband for one and a half years during the pandemic, on top of that. 
So, when I got my energy slowly back and started being part of the social life, then my best friend said, "You always go to IBTM; you always go to IBTM World, to Barcelona with your husband." She said, "Are you going alone this year?" I said, "No, I'm not ready for that." And a week later, she called me and she said, "Look, I'm behind my computer. I've booked my ticket to Barcelona, and you're going to join me." And I was like, "Oh, okay." So yeah, I need to book my ticket as well. 
So, I booked my ticket. And she really took me out of my comfort zone. And I'm still grateful [of what] she did, and getting on the plane after two years of pandemic and going, feeling the vibe of being again in a different country. And going to the tradeshow, seeing industry friends, get a hug. We cried, we laughed together. I thought, "Yes, I really need to travel again." 
And that's what made me think about going back to the Netherlands, staying at my father's. He's a lovely man, in healthy shape. But as an independent woman, you don't want to stay at your father's. He doesn't need my support, in a sense of, he's perfectly capable of taking care of himself. And I as well. 
So, that decided me. So, what I'm going to do, I'm going to rent a house in the Netherlands, which is very expensive, or going to buy a house, which is even more expensive. And with my financial situation, which is of course a challenge because you're not only losing your husband, you're also losing an income. So, I say, "Well, what I'm going to do—I'm not fixed to one place. So, why don't I become a digital nomad." 
And, so, I went to the first shop, to the first camper shop in the Netherlands with my father and bought the first camper that I saw. Two hours later, I became a digital nomad. So that was how from, say, a crazy idea suddenly became my life. And since I've been on the road, I really, really love it. I enjoy it. I have received so much support not only from the industry, but also from friends and family, and said, "Wow, this is really amazing!" 
And if I'm to be honest, I'm really surprised there are not more, especially women, but also men, living a life like a digital nomad, especially in our industry where we work internationally. But also in the U.S., you have such a huge and beautiful country where you can go from one state until the other, meeting people, discovering new places; it's really enriching and inspiring. 
Despite that the first journey was also a huge confrontation, of course, with myself. It sounds like the trauma is over and it's done. That is, of course, not. It's also a huge confrontation with yourself. 
Some people describe me as a buffalo. So, if you have a storm, cows go away from the storm and a buffalo goes through the storm. And they said, Melissa, you are the one who's looking for the confrontation. You go through the storm. And yeah, and it really gave me also a lot of strength, but also by sharing my personal story via blog, where I shared business-wise, but also personal-wise, that it was also sometimes really heartbreaking, accomplishing a journey alone.
Courtney Stanley: So, I've heard pieces of your story, as you've shared them on social media, and obviously, you know, you've had some other conversations with other leaders in the industry, through podcasting, and I've had the opportunity to tune in to those and just learn a little bit about your story. And I mean, I, of course, I have to say, I'm so sorry, you know, that that trauma happened. I cannot even begin to imagine how difficult that would be. 
And, you know, to sit here and experience you as the buffalo that's just walking through the storm, and so openly and transparently and vulnerably sharing the experience that you had, in an effort to maybe support or even inform other people about the grieving process, I think it's incredibly courageous. And I also think it's important and meaningful. 
And, so, I appreciate you, being so open in an effort to share your story and the things that you've learned with other people. And something that I know that you've said before is that you believe that everybody experiences the grieving process, and I'd love to hear a little bit more about your perspective on that.
Mariska Kesteloo: Yes. I think first of all, I think everybody goes through—well, I think 80% of the people go through a grieving process. 
During the pandemic, we've all lost something or someone. A lot of people have lost their companies or had to lay off, suddenly, a huge amount of people, or even just one employee, because he couldn't afford it anymore. But also not being able to say goodbye to their loved ones, or elderly people who were not able to say goodbye to their loved ones, or in a very sober way, that they couldn't give the goodbye that they wished for. 
So, there are so many people going through a grieving process. And it doesn't mean always directly connected with losing someone. It can also be used more in a materialistic way, or if you're healthy and suddenly you're not capable, or you're not able to drive a car, which is also losing your freedom, your ability, perhaps even to work. 
So, a lot of people go through a grieving process, but neglecting the symptoms. And a grieving process has a lot of impact on so many levels of your life. 
For example, when I lost my husband, I suddenly got into sleeping problems. I was able to sleep because I was constantly reflecting, and I lost my appetite. I lost almost 10 kilos, because I didn't have any appetite... I didn't have a taste also because I lost my joy in life.
Of course, it was just losing your loved ones. And at the same time, you have so many practical things that you need to deal with. And you have to take care of arranging a good farewell ceremony, but also the practical things that you need to arrange in your head...you're losing your energies, my focus, concentration, ability to focus and concentrate was difficult, and still up to today, I notice that I'm very easily distracted. 
So, I'm still not in balance, and I'm one year later. So, I think a grieving process has so much impact on so many people. And I think a lot of people can relate to that. But we are not taking the time to heal. And we're not taking the time to confront, I would say, our problems or to deal with our problems. And I think that's really a pity because a lot of people—taking perhaps sleeping pills or medications, but perhaps better to take a step back and to take the time and to reflect on what happened and to take the time for your body and your mind to heal and to go through this process.
Courtney Stanley: I know that you said that a personal mission for you is to be able to support people who also experience the grieving process. If you were to have a group of people in a room for a grief retreat, what would be some of the things that you would want to teach them; some of the lessons that you would want to pass down to them in that support?
Mariska Kesteloo: Well, first of all, I think we should be open and to express our emotions. That's first; you cannot expect, then, after the farewell ceremony, and after, for example, a week or a month, that your loss is healed. 
That's such nonsense. You have them, your partner...if it's your mother or father...I'm now taking my husband as an example. We had a 12-year relationship. That's not something that you can just put away and not think about it again; you will be confronted at many moments. 
With that... for example, if you go to the supermarket, you hear music and they're playing and you have beautiful memories, you start to cry. And please cry in public—you don't need to be ashamed to open and to express your emotions, or, and the second thing that I want to do is to encourage your family and friends to talk about your loved ones. 
I will still love to talk about my husband, because I'm not the only one who's lost my husband; other people have lost their brother, a colleague, a friend. And to go through that process—I'm not saying healing, because I don't think a grieving process is there to heal. We need to deal with a new life. 
You're getting a new life; it's sort of like a rebirth. And you need to shape yourself in a new way. But I really encourage you, also to other people, to say, "Okay, if I will go for dinner, or if we will go out for a beer, don't neglect the fact that I had a relationship for 12 years. And I still love my husband, despite he's not there anymore, is not on Earth, but he's somewhere around here. Um, but let's don't neglect this topic. Let's talk about him. And let's laugh about him. And let's cry about him together. And that will help. And it also will, I would say, create a little bit of air for the people who will visit you because a lot of people don't know how to deal with the situation; they don't know—should I talk about it? Let's not make her cry, because otherwise we will put her in a difficult position. 
So, really my aim is that, like I said, the only thing that we know in life is that we have to pay taxes and that we will die. So, death is part of our all of our lives. We all lose someone one day, and let this be part of our conversations. And especially as women, because when our partner falls away, we are usually more in a vulnerable position because usually the husband is the biggest source of income. And if that falls away, we become in a very vulnerable position. So, we need to manage ourselves. 
So, let it also be a conversation. I'm not saying it's your first date already. So, do you have a life insurance? But, at some point, of course, when you're getting married, when you're going to live together? Or when you're some years together, let also this topic be part of your conversations. It's totally human. And it will ease a lot of things for the ones that you will leave behind. 
And luckily, my husband had everything arranged pretty well. And we also had the time to arrange everything. So, these are the things especially in a retreat that, yeah—express your emotions. And the death of loved ones that that we lost, that will be part of our conversations, that should be really...that taboo needs to go out of the world, and then we can learn also from other cultures how they are dealing with a grieving process.
Courtney Stanley: The last part of what you said I find very interesting. So, learning from other cultures about their grieving process. Is that something that you are keen to learn about as you are traveling so much and you're experiencing these different cultures in your nomad journey?
Mariska Kesteloo: Yes, that was something actually that came about this summer. Just only a few weeks ago when I was speaking with my business coach and said, "The Netherlands is a very nice country, but I've been living in 10 countries. I feel myself Dutch, but I feel myself at the same time also European." And I think how we deal with loss and death in the Netherlands is one thing, but how to deal with it in for example, in Belgium—my husband was Belgian—I noticed there's a huge difference in culture, how they're dealing with the loss.
So, why can't we learn from other cultures and to see how they are going through a grieving process but also the support what they get from family friends and also from the government, and how things are arranged. 
So, that is something I want to do in every country, at least to interview one or two, especially, entrepreneur; how they are going through a grieving process and the support that they got, and yeah, and how also it shaped their lives until today, because the grieving process is like a rebirth. You go through such a huge transition process mentally, physically and spiritually, that you will also have a completely different life, and perhaps it will even go in a different direction with your company than you would have planned, for example, a year ago or two years ago?
Courtney Stanley: Well, I'm very interested to hear what you learn along this path, because I think it is.... unfortunately, I don't think that death is something that most people, if not everyone, is quite prepared for. Yet, we don't take the time to actually think about preparing or having conversations, or just looking at directly in the face and getting to know it better before we experience death. 
And I'm sure we can't teach ourselves everything before that happens, but we can be somewhat better prepared, and especially in terms of support. And if we were to live in a world where we could be completely vulnerable and completely human, in those really difficult times with the people around us, whether it's people we know, or it's crying in public, I think it would be a very different grieving process. 
So, I'm curious to learn, and you'll have to keep me posted on your journey to find out how cultures celebrate or navigate the experience of losing a loved one and how they celebrate that person's life and move forward and rebirth, essentially, as you said. So, I'll be very curious to hear about that. 
And on this journey, where do you see yourself in a year or two or three years? Do you imagine that you'll be living this digital nomad lifestyle for you know, the next decade? Or is this something that feels more short term to you? Where do you see yourself in the future?
Mariska Kesteloo: Oh, so first of all, how do I see myself in the future would be I would love to do a TED Talk. That is one thing that I would love to do in the next three years, and to share my personal story. And the next thing is, yeah, I started in the meetings and events industry and that this trauma would have such a huge impact on me, then I would even create a business out of it, that came, of course, as a surprise. 
So, therefore, I also need to be open for new opportunities. And I love the digital nomad life. And I'm planning as well in 2023. And for the rest, I would say is, of course, still a question mark. 
But I really say my mission for the next three years is to be really, say, persistent, and that I go on stage, nationally, internationally. And not only on stage, but also conversations where I create a sort of comfort zone where people can talk about loss, death and their grieving process, without being judged, without being where they can express their emotions. 
That sort of creating a safe zone where we can find each other and where we really also can support each other. If that's only women, of course, men, of course, also will lose a partner, but really creating a safe zone where these three topics will be the storyline.
Courtney Stanley: Well, you know that I'm tuning into that TED Talk. And you know, I think that's a great idea. I know we talked about that before we hopped on here. And I think that there is so much potential for you to impact everybody with your story and with the things that you've learned, and also the things that you will learn in the days to come. 
So, I'm very excited. I know that you'll take that TED stage and that you'll share your story. And I'm excited to be able to see you make that impact in action in front of an audience. So, it's coming. It's definitely coming. And I think the insights that you'll gather along the way will be really, really meaningful and incredibly insightful and life changing, as well. 
So, if you were to leave the audience—and our audience is made up of mostly women listeners, but we also have men in the audience, too—if you were to leave the people in our audience one final piece of advice, what would you want them to take away? Or what would you want them to sit with a bit longer after our conversation today?
Mariska Kesteloo: Well, I've actually two things. My personal slogan has always been "Dare to Say Yes." And then the second thing is create your own path and don't have, I would say, don't say too much or neglect what other people say about you. 
So, really be sometimes stubborn and persistent and create your own path, and then you will get much more appreciation, and then always think, "Oh, how will people judge me? What will they think about me?" I think we need to create elephant skin. 
But really, I would say Dare to Say Yes and create your own path.
Courtney Stanley: I think that's great advice for everybody that tuned in today. And I want to personally thank you so much, Mariska, for sharing your story with us and the things that you've learned, and for also, keeping us in the loop in the future. Thank you in advance for [sharing] all of the lessons that you learned along the way. So, you're on this journey. And of course, audience, I want to thank you all for listening. 
Share what you learned from this episode with me on Twitter, Facebook and Instagram by following at Meetings Today, and me at Courtney On Stage, and be sure to never miss an episode by subscribing to Dare to Interrupt on Apple Podcasts, Spotify, Stitcher, Google Podcasts and more. Be bold, stay inspired and keep daring to interrupt, my friends. 
Until next time.