DEI Update: Meetings Diversity Leaders Greg DeShields and Sheila Alexander-Reid Share Their Perspectives
DEI, or diversity, equity and inclusion, is an unstoppable force in the meetings and tourism industry and beyond.
Meetings Today touched base with two leading DEI proponents, Greg DeShields, executive director of Tourism Diversity Matters, and Sheila Alexander-Reid, executive director diversity for PHL Diversity (a division of the Philadelphia CVB) to get their take on successes as well as the challenges ahead.
[Related: More Meetings Today DEI Content]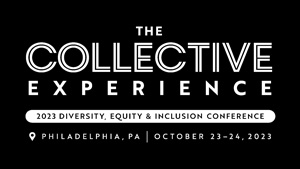 Also, information about Tourism Diversity Matters' The Collective Experience conference in October 23-24 in Philadelphia, and why the City of Brotherly Love has always been at the forefront of societal change as part of the many firsts it claims.
[Related: Greg DeShields Brings a Career Dedicated to DEI to Tourism Diversity Matters]
Listen:
Listen to more Meetings Today Podcasts