She Means Business: Representation, Burnout and Self-Empowerment
Season 4, Episode 10
Featured guests: 
Chandra Allison, SVP of Strategy & Growth, Oak View Group
Cherrell Woodley, Entrepreneur, Relly Habibi Arts & Entertainment 
Cat Kevern, Director, Electric Cat Productions
Tune into a special live audience recording at "She Means Business" during IMEX America in Las Vegas, as host Courtney Stanley interviews influential leaders on the most relevant topics facing women in the industry, including the importance of representation, self-empowerment, burnout and more.
Listen:
Podcast sponsored by Visit Orlando. 
Listen to more Dare to Interrupt podcasts: www.MeetingsToday.com/Dare-to-Interrupt.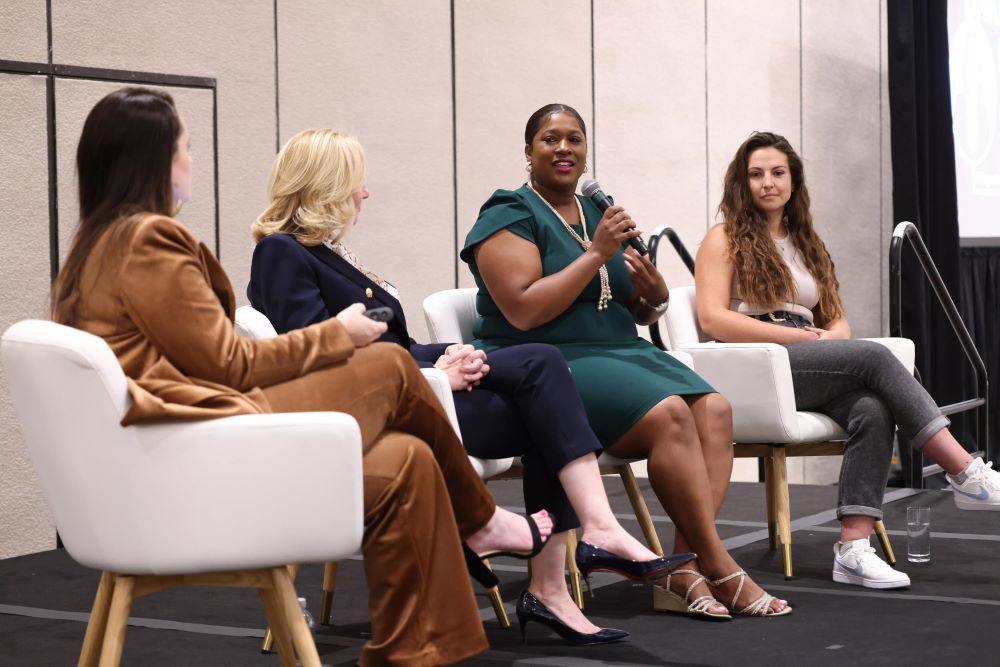 Meet our guests: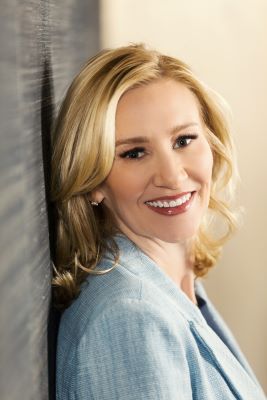 With an extensive background in the convention center and hotel business, Chandra Allison has successfully established herself as an industry expert throughout her illustrious career. The veteran hospitality executive has nearly three decades of experience in hospitality, hotels, meetings and convention centers, and her visionary approach includes eco-friendly practices and community engagement.
In September 2022, Chandra joined Oak View Group (OVG360) as senior vice president of strategy and growth for meetings, conventions and exhibitions. In this newly created role, she oversees the company's strategy to grow the convention center business and serves as a driving force behind the sales and marketing efforts for the OVG360 portfolio. Her introduction of innovative initiatives and strategic partnerships has already played a pivotal role in establishing OVG360 as a key player in the convention center industry.
In August, the OVG360 team announced the addition of Chicago's McCormick Place, the largest convention center in North America, and Tulsa's Cox Business Convention Center as new clients. In addition, she has forged key partnerships with Professional Convention Management Association (PCMA), Meetings Professionals International (MPI), Destinations International (DI) and International Association of Convention Centres (AIPC). Chandra's responsibilities also extend to spearheading the design and development for the convention center meeting spaces and programming for OVG's Las Vegas Hotel and Casino project, a $10 billion entertainment district scheduled to break ground in 2024.
Prior to joining Oak View Group, Chandra was the senior vice president of sales at The Venetian Resort and Venetian Convention & Expo Center, a role she assumed in November 2016. She was responsible for leading sales and marketing strategy, and revenue and profit growth for the meetings, incentive, convention and exhibition (M.I.C.E) and leisure transient segments for the integrated property. Chandra joined the Venetian and Sands Expo Convention Center in 1998 as part of the pre-opening team and held several sales leadership positions prior to being named the SVP.
As a leader passionate about meetings and travel, Chandra has devoted her time to industry advocacy and education. For over 10 years, she has held multiple Executive Committee roles with The MPI (Meeting Professionals International) Foundation including serving as chair of the Foundation in 2020. Chandra also sat on the board of directors, executive committee and finance audit committee for the US Travel Association, and served as a board member for Hospitality, Sales and Marketing Association International (HSMAI) and Meetings Mean Business Coalition.
Chandra's social media links:
LinkedIn
Website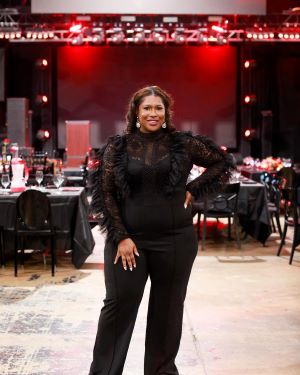 Cherrell Woodley, aka "Relly Habibi," is a valued and experienced Creative from the city of brotherly love, you all know as Philadelphia. In the world of high-quality event production, Relly service projects like runway, editorial photography, graphic and floral design, artist showcases, music festivals, galas, award ceremonies, conferences and more for clients.
In addition, she represents and works with individuals in the entertainment and creative Industries as well as women empowerment leaders amd motivational speakers as a self-made public relations specialist and creative consultant.
Her successes have contributed to her most recent co-design project with YouTube and Dope Labs and  as the director of artist management/creative and experiential director as YouTube explores AI as a means to resolve industry nuances for underrepresented communities.
Relly has served as a social publicist, designer or event manager for mainstream, celebrity clientele such as the Jay-Z-curated Made in America Festival, Miami Swim Week, The GRAMMY's, Crystal Bailey Productions and more. She is passionate about fostering relationships in an effort to support the beautiful culture of the arts and entertainment industry.
Cherrell's social media links:
LinkedIn
Instagram: @Relly_Habibi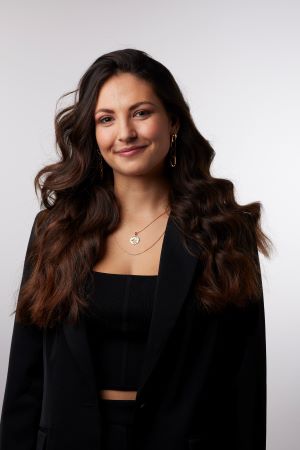 For the past eight years, Cat Kevern's presence has been synonymous with the global live events scene. Her journey leaves an impactful mark on legendary events and venues worldwide. From large-scale sporting events to vibrant live events in Costa Rica, New Zealand and even Morocco, she's embraced her nomadic spirit, leveraging her fluency in French and Spanish to travel the world.
Recently, Cat has started a new chapter of her career, focusing her attention on her business venture: Electric Cat Productions. Through this endeavor, the team offers B2B marketing strategy and specializes in planning and delivering exceptional events.
 
Beyond the onsite bustle, Cat passionately strives for better opportunities for women in the industry. She plays a key role as chair of NOWIE (The Network of Women in Events) putting on events, projects and programs supporting the community and wider industry.
Cat's social media links:
LinkedIn
Website
More about our host: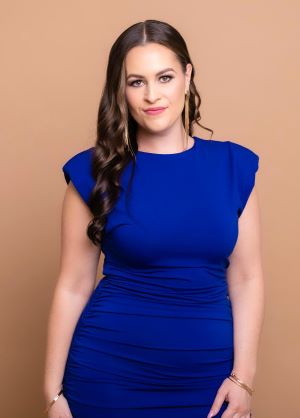 Courtney believes that transforming past experiences into impactful conversations through raw, authentic storytelling challenges the status quo, connects people from all walks of life and results in great change for the world.
Courtney is the youngest member to have ever been elected to Meeting Professionals International's (MPI) International Board of Directors
She is the recipient of Smart Meetings' Entrepreneur Award, MeetingsNet's Changemaker Award, the Association for Women in Events (AWE) Disruptor Award, the MPI Chairman's Award and MPI RISE Award.
Named Collaborate and Connect Magazine's 40 under 40 and a Meetings Today Trendsetter.
Recognized as one of the event industry's most impactful change-makers.
Serves on the Events Industry Sexual Harassment Task Force, AWE's Board of Directors, MPI's Women's Advisory Board, is a Meetings Mean Business Ambassador and is the co-founder of the award-winning movement, #MeetingsToo.
Named as a 2020 Meetings Trendsetter by Meetings Today
Connect with Courtney:
Transcript:
Editors note: The following transcription was facilitated by AI program Otter.ai and proofed by our editors. Although it is very accurate, there inevitably will be some mistakes, so please consider that when reading. Thank you.
Courtney Stanley
Hello everyone, and welcome to a super special episode of Dare to Interrupt, an experience where you have the opportunity to sit in on honest, unfiltered conversations with women who are considered to be the most influential, inspiring and innovative professionals in the world of events hospitality, business and beyond. Throughout their careers, these leaders have dared to interrupt conversations, their own comfort zones, and sometimes even societal norms to hustle toward their greatest levels of success.
My name is Courtney Stanley, and I'm a keynote speaker, leadership coach and creator and host of Dare to Interrupt. I am so excited to be recording this episode in front of an audience at She Means Business live here in Las Vegas at IMEX America. Here with me today we have three phenomenal interviewees. These women are leaders, they're trailblazers, and they're an inspiration to me and to the community.
Joining me on stage I have my friend Chandra, who I've known for quite some time and is one of my favorite leaders in our industry, and I'm sure you'll learn why as we get into our conversation. We have Relley, who is a new friend, and just, just such a force and so passionate, and I can't wait for you to hear from her today. And we have Cat, who's also a new friend, an entrepreneur.. I can't wait for you to hear from her, too. So, I would love for them to just take a second to introduce yourself to the audience. Tell us a little bit about what you do, and we'll just pass it down the line. So, Chandra, we'll start with you.
Chandra Allison 
Thanks, Courtney—never like to go first. Thanks, Courtney. And thanks so much for having me here today. I'm very excited. I am Chandra Allison. I am the senior vice president of strategy and growth for Oak View group, and a little bit about our company. As you saw, we are venue management. We are owners, operators and developers of venues worldwide. And it is an extremely exciting company with a lot of growth.
I'm excited to talk a little bit about why I joined Oak View Group today and what that meant for my journey. So excited to be here and thank you.
Cherrell Woodley 
Peace and light everyone. I'm Cherrell, but in the industry everyone calls me Relly Habibi. My world consists of high, high quality event production, social public relation and creativity. I'm what you call a renaissance woman, and I'm happy to be here.
Cat Kevern 
Hello, everybody. My name is Cat Kevern, I wear two hats. So, my first being Chair of NOWIE, the network of women and events. We are based in the UK and we operate mainly in England and across the United Kingdom. So, we are a community of online event professionals who support one another, working towards all three goals of inclusion, creating job opportunities and increasing representation.
And when I'm not busy with NOWIE, which is a nonprofit, I run my own business, which is Electric Cat productions, and we are a marketing and events agency.
Courtney Stanley
Thanks, ladies. And can you all hear okay? Is it a little quiet? You're okay. In the corners a little bit louder? Okay, yeah, I'll just ask you to hold the mic a little bit closer when you speak. It sounds a little quiet.
So, just always want to check. Okay, perfect.
Well, ladies, it's so great to hear from you and your introduction, but also to have you here with all of us today. Chandra. I'd love to start with you as we dig into this conversation. As long as I've known you and much longer than that, for the last 25 years you worked at the Venetian. And you just recently decided to leave and try something new. What inspired you to make that jump?
Chandra Allison 
A lot of things. But I would say the most impactful thing to me; a woman said to me that I've known for years, when you spend too much time in one place and you get too comfortable, you run the risk of being stagnant and becoming irrelevant. And that was such an impactful thing to say to me because I had worked so hard to get to where I was at the Venetian. And I was very comfortable there. I worked in an amazing venue. Amazing property. I had a fantastic team of people. I had so much professional growth experiences over the 25 years that I had been there. I knew what to expect every day when I walked in.
And that actually scared me. I'm like I need to do something different because I believe that my growth trajectory was so much more than what I had in front of me at the Venetian. And so that's what drove me to leave. I was inspired and impacted by that statement.
Courtney Stanley
What was the hardest part of that process? You knew you needed to leave? You wanted to find something different? How did you approach the process of finding something new when you've been doing the same thing for so long?
Chandra Allison 
Yeah, I left in May of '22 and honestly had no idea what I was going to do next. I just knew I needed to do something else. And I took four months off. I spent a lot of time with my family and my children. And we traveled and just really had to do some soul searching as to what it was that I wanted out of the next step in my career. What is it that I still needed to learn, I still needed to gain exposure to like, what was interesting to me, what was going to be challenging to me, what was going to get me out of that comfort zone that I was in for so long?
And I really needed to put that down on paper and figure out what I was willing to accept and do what I wasn't willing to accept and do. And so going through that process, and kind of reflecting on what I wanted to do versus what someone else wanted me to do. And a role was really important over that four months. And so as I started to talk to different organizations, I was very comfortable with saying, "No, that's not a good role for me. That's not what I want to do." This is what I want to do, these are my strengths. This is what is meaningful for me. And here's the value that I think I can bring to help you grow your company, which is how I landed with Oak View Group, which is an extremely fast-growing company.
I found that they gave me an opportunity to get into a lot of different things that helped me provide value to them, but also part of provided value for my growth and my objectives and my journey. And it was scary. Let me tell you like leaving, and trying to figure those things out. And I'll tell you like saying to anyone, no, I don't want to do that, right? When you've got this amazing job in front of you. And you're like, "No, that's not the right job for me, that's not going to work for me." And then you think to yourself, "Oh gosh, is there going to be someone else that's going to want my skill sets. I had to be confident, and what I brought to the table and all of the things that I had experienced and there was going to be that, right? You know, that right organization that I could value from but that they could also value from my years of experience.
Courtney Stanley
And really I know for you something that you're really passionate about is just talking about living on purpose, and just listening to your answers, Chandra. And understanding that process and that journey. It sounds like you did do quite a bit of self reflection and soul searching to really understand what mattered to you most. And for me, that really does come down to what am I doing with my life? What's important to me, what's my purpose?
So really, when you say that you live on purpose, what does that mean to you?
Cherrell Woodley 
For me, living on purpose is to live intentional, be intentional about what you're doing, thinking, feeling, and just doing everything you want to do and think and feel. It's not living on default. You know what I mean?
For me personally, I created a vision of myself, a higher self, and I try my best every day to show up as that person. But ultimately, my mission that aligns with my purpose is to also amplify the voices of people that look like me, and to create spaces for people that look like me. Purpose is something that you're finding, is something that you're living in every day. And that's my take on it.
Courtney Stanley
What inspires you really to live out this purpose that you're describing?
Cherrell Woodley 
Above all things as my faith. God has brought me here and out of the storm, so many storms. But what inspires me is that intrinsic motivation, extrinsic motivation, and my son, and just my community, actually, just to see them thriving in amplifying their voices that keeps me going.
Chandra Allison 
That's a really good point and I wanted to share. When you talk about your faith, I talk about my children. I have two young girls, a 13-year-old and a 10-year-old. So, I'm getting ready for the hard times coming up on teenage years. Just how as through my career, and through my journey, the priorities in your life change so much. And it's about anchoring into the priorities that are in front of you.
And so as I have two children that are getting ready to go into adulthood, and the next five or seven years, that was important to me, and my purpose was them, and creating being a role model to be bold and get out in front of things and show them that you can do whatever you want to do. You just have to chart the path for yourself. And so I couldn't agree more, and just finding that purpose. And that purpose changes over time, I think.
Courtney Stanley
Cat, I want to ask you this next question, really something that you said really stuck with me, and that was the word default. So, living on default and not doing that, which I think is really interesting.
Do any of you in the audience ever feel like you're just on autopilot? Like yep, checking boxes, just kind of like meaninglessly moving from day to day, trying to be grateful trying to find joy, but also feeling a little bit like you're on default, Cat. Have you ever experienced that? And if not, what do you do to kind of keep that excitement, that energy, that purpose in your day today?
Cat Kevern 
I guess I'm really lucky that I have been self employed since I started my career in the events industry. So, I've always embrace new challenges working with new teams, different locations, from sporting events, to festivals to work at the Queen's funeral. I've always I've been in control of the kind of projects that I'm working on. And perhaps, yeah, perhaps sometimes, especially at the beginning of my career, I was very driven by who was asking me, my availability.
So, I was very much more at the mercy of my clients. But in the nature of working those short-term contracts, I guess, I never had time to get bored, or it never got stale, because I was always relearning this new system, or how this new manager worked, or the intricacies of a venue that I had never been in, and then having to go and deliver an event.
So, I'm very fortunate, in the sense that I've always had a lot of control over what I do, and more and more. So now, as my career has evolved, I'm very fortunate now to be able to align myself with the kind of clients that I would like to be aligned with.
Courtney Stanley
And you're self-employed, like you said, from the very start. What has been the biggest challenge of being a business owner, especially in today's age?
Cat Kevern 
How long have you got? What was it? How long have you got no money? There are lots of different challenges. And I do believe that network being the primary challenge that I faced when I very first started out, because when you go freelance off the bat, at the tender age of 20, I didn't really know the key players, the key companies, how to even, from one company to the next one, the role could mean something very different.
So, there definitely have been lots of challenges. I would say that network being one of them, which is why I'm so fortunate for NOWIE , the Network of Women in Events, which is a community platform. And through that, yeah, I've been very fortunate. Not having to worry so much about my network.
Courtney Stanley
I'd love to open this up to the full group. But we'll continue with you Cat for a moment. How did you solve that problem? So, you were struggling to have that network to find key stakeholders? How did you open those doors for yourself?
Cat Kevern 
So, NOWIE has been in place since 2013. I've been involved since 2021. Well, actually, I was involved a little bit prior to that. I've been chair since 2021. But when I found now...it started as a Facebook group. So, I don't know how it is in the U.S., but in the U.K., a lot of the self-employed opportunities are word of mouth, who you know, and Facebook.
So, really, finally, Facebook is where I have got most of my work and most of my clients and most of my network. So, I just saw this opportunity that it was such an incredible and inspiring community that I was emailing the founder and asking, "Can we do a new logo? Can we do a new website? Can we kind of get some people in a room and just a little event?" And I think after two or three years, she was just like, "Cat, you should just run it, you should ... here's the bank account, here's the login to all of our accounts, just run with it." And being able to shape that has really helped me with my network, but at the same time has empowered a lot of other people who are starting out in their career.
And I think even just, I've been in the industry for eight years roughly. And even just eight years ago, I didn't know of many other mentorship programs or communities or events that I felt like I had a place that I could gain value, even though I went to university and studied events management, where I didn't find the sort of breadth of opportunities that I was hoping to gain from that course.
Courtney Stanley
And really, I know community is very important to you as well. I know we've spoken about that before. Why is that? Why is community so pivotal in your life?
Cherrell Woodley 
Well, for me, because I am a woman of color, it's important. Community is important to me so that I can get all that I need, that nurture for my community because no one understands me but my people the best. And that's just me being candid. But I do want to shout out our fellow entrepreneurs, from being a fellow entrepreneur, I do want to shout out and say that me personally, I may fumble the [inaudible] once or twice, but I never stopped getting one.
So, shout out to the hill climbers in the audience. Anyone who's still working in corporate world and want to walk on that entrepreneur wall. You have all my blessings and love. But your community is very important to me. Especially when I find myself in times where who understands me, who understands as wall. Who can I talk to that can really give me the gritty, you know, about the adversities that we had to face, Black woman have to face in our industry. So, that's why community is important to me.
Courtney Stanley
I would love to dig into that a little bit more. So, in our industry, in our space, what matters most to you? What do you want to see more of in our community to support people in all corners of the industry?
Cherrell Woodley 
Platforms like this are... platforms like this is a beautiful start. More speaking, opportunity, engagement opportunities, more opportunities for us to create and build and put on productions like this, as a Black creative is always important to open up their space for major, major platforms like IMEX, and She Means Business. So, I would love to see that more for sure.
Courtney Stanley
Will you also tell the audience, just take a moment to tell the audience about the work that you do, because your resume, your experience is really, really impressive. So I love that you shouted out all of the business owners and the entrepreneurs in the room. And I think you're such a great example of hard work of purpose of integrity. But I'd love for you to just explain to the audience a little bit more about who you've worked with and what you've worked on.
Cherrell Woodley 
Absolutely. So, my most recent co design project was with YouTube, as they explore AI as a means to solve industry nuances. So, you're talking to beauty industry, film, television, nuances, that really only affect people of color, as they create their next generation of avatars, and filters and effects and things like that.
So, if you think about avatar filter, let's take Instagram, for example. A lot of times the filters make people of color look grainy and gray and white. So, my co-design project will YouTube is to explore how AI can help us identify problems or how we are presented in these industries; beauty, film, TV and such. I work with other companies on the design front. I'm always challenging designer friends, work with Miami Swim Week, BET, Google, and the list goes on as a freelancer.
And it's been very pivoting, very challenging, but I wouldn't have it no other way. I'm very proud of the work I'm doing. And I'm very proud to be an example of what people of color can do. They just put their mind to it, and just be their authentic selves. Yeah.
Courtney Stanley
And Chandra, I know you've had a very successful career; you've been incredibly engaged in the industry at the highest levels of leadership. What do you feel you credit those experiences, to obviously hard work being one of them, but strategies in other side. We've talked a little bit about community, we've talked a little bit about mentorship. What do you feel like were most critical for you to be able to really seize and optimize in your climb?
Chandra Allison 
Yeah, all of those things, of course, but I would agree with these ladies. The community and the network in which you surround yourself with. I go back to when I first got started in the industry, there was a woman who grabbed me at an MPI golf tournament, and I had the deer in the headlights look. It was my first time into the market, I had the Northeast territory. And she grabbed me and said, "You're jumping in my cart with me, I'm going to take you around and introduce you to absolutely everybody today."
And she did just that. And she had such an amazing network of people. And that was kind of my first entry. And that experience for me, is, again, very impactful. So, I take it upon myself as my network has grown. And I have a great network of customers or, you know, leaders in the industry or advocacy, making sure that I introduced that person who's next to me who may be new to the organization, may be new to the conversation. anybody on my team that knows me...I make it a point to introduce people and to allow them to expand their network. And that's just something that I am super mindful of every day. Because I think the network of people that you can surround yourself with helps build you up, helps introduce you to other people, new opportunities, new things that maybe you wouldn't had a chance to think about.
And so that's been a big piece for me amongst a lot of other things. But that just really rings true to me, making sure that other people have the same opportunity. And I can use any type of platform or network that I have to introduce other people.
Courtney Stanley
Something I know you spoke to me about prior to today's conversation was the importance of making sure there is representation at the table. What does that mean to you and how have you practiced that throughout your career?
Chandra Allison 
Yeah, that's very important to me. People who work for me or have worked for me on my team know that if they're not seasoned enough to be at the, whatever table that may be, making sure that I understand what their voices, understand what their thoughts are, and so that I can represent to the table, their voices, making sure they get credit for it. Because I think a lot of times, we have really great conversations in smaller groups, and then we go to a boardroom and you take credit for it yourself. And I've seen that many, many times, with no offense to the men in here, but a lot of the men do that. I've had that done to me personally.
And so, I just try to be mindful of making sure that I give those people a voice in the room and give them credit for it. And people who can bring thoughts and meaning to a table. I make sure that they have a seat at the table, I'm very mindful of that. I do think that sometimes, if you are new and or unexperienced, you have to be very careful. You know, it's so easy to be like, "I gotta be in that room, I want to be at the seat at the table." But you have to make sure that that seat at the table and what you bring to it is meaningful, because it can have the opposite effect, if it's not just talking for the sake of talking, could actually have people look at you in a negative way.
And so if, you know, I always try to help coach people to say, "Well, what is it that you want to share? What is it that you want to bring to the table?" So, I would just make sure that if you want that seat at the table, just make sure you bring something meaningful, because it could be harmful to you at the end.
So, I just think those are how...those are the ways I think about it. And I try to coach people to that, any way I can and give them a platform, when I have a platform to promote them.
Courtney Stanley
What's so funny is that I have been at a few tables in my career as well. And it's so interesting because as especially as a younger professional, the people that I found that would talk the most for the sake of talking were the more senior people in the room, which is so interesting to me, I don't know if anyone else has experienced that.
But I think walking into a space already having a little bit of a the impostor syndrome situation happening with I'm young, you know, all these people have 20 plus years of experience, I have five, and then not really having space available, I think that's the best way I can put it with people who dominate the conversation, and trying to muster up the fear to push or have the courage to push past the fear to find my way into those cracks in the room that's full of really big voices, really big personalities, for me was a real struggle.
And something that I had to really work through and actually was called out for, and I've shared this a few times, was one of the other women that was in that room at that table with me pulled me aside and said to me, you earned that seat, and you need to use your voice. And it was a good reality check for me to have. But it was also a tough one because it was really difficult to find that space. Without feeling like I was just talking for the sake of talking.
And I do think that there's a balance to strike where you need to prove your value in that room by verbalizing your ideas or providing feedback or challenging ideas that are taking place. But I think you also have to allow for other people to have space as well.
Cherrell Woodley 
I just wanted to piggyback off that. Everything that you said, Courtney is the very same reason why I left corporate world. Because I felt as a woman of color, the micro aggressions were beyond his world. First and foremost, let me just put that out there. But I didn't feel that I can truly be who I was at those tables. And the ideas that I had, or the input that I had, it didn't manifest, it didn't go anywhere.
So, I always felt like less than what peers that were middle age, you know, Caucasian men or women, who didn't really want to shine light on me, but I knew my value and my worth. So, that's the very reason I left corporate world and went on my entrepreneurship walk. And for those very same reasons, because I wanted to step outside the box and it does go against the grain, it'd be disruptive.
Courtney Stanley
Well, cheers to you really, for, you know, creating your own path and your own journey. And it's really interesting, because if you look at the trends of business and business owners, there are more and more women who are deciding to become entrepreneurs, because there are less barriers.
So, if we can't change the system, then we create something else that works for us. And I can honestly say as a full-time entrepreneur myself, that's exactly what I think inspired me more than anything else to do my own thing too was because of the microaggressions or also just barriers, different types of doors and ceilings that I was not able to access no matter which path I took, because it wasn't the right door for me at that time. But it all also was systematically not necessarily the right environment for me.
So, I hear you, I definitely hear you. Cat, what do you think you're an entrepreneur, too? What do you think of this conversation jump in...
Cat Kevern 
When you spoke about representation, that resonates very strongly with me because it is the third pillar of NOWIE . So, we do believe that it's very hard to achieve a role, status, a job, whatever that might be that you're trying to achieve. If you can't see someone who looks like yourself, how are you going to ever imagine that it's possible for yourself.
So, we believe that representation is a huge piece that helps with all of the other efforts that we're putting in. Whether that's networking, job opportunities and mentorship, so everything works towards increasing that representation. And we do need more diversity. And as much as, yeah, I speak about diversity a lot with my... it represents, yeah, all the groups who are a minority, because we are actually quite fortunate. And as much as we do still face a lot of issues, I do like to remind myself that there are other minorities that are facing a lot of other issues as well.
So, representation is huge. And exactly as you said, for me, there's nothing that brings me more pleasure than helping and empowering other women. So, if a panel opportunity isn't quite right for me, I'd love to be able to pass that on. Or, for instance, we had our AGM just last week, and I was working on a project with a project coordinator.
So, being able to give her the opportunity to share that in front of the room and just giving her that opportunity to speak up. And it's just always really nice to give back. For those people that were able to help me at the beginning of my career, I love to do the same for others that are beginning in their career and being able to help them and empower them is really important to me.
Courtney Stanley
Thanks, Cat, and you both... really talked about visibility in different ways. When I asked you really what would you change in our community, how can we create more opportunity for different voices, for more voices to have that presence? And then you just also spoke about sharing the stage, inviting other people into that spotlight with you? What do you think are the best ways to create visibility around the work that you're doing, what you bring to the table?
Cherrell Woodley 
Creating visibility? Well, first and foremost, I guess I can use YouTube as a prime example. They didn't have anyone in your big organization to help with exploring nuanced industry nuances, and you know, and how AI can help. And I thought that was just so mind blowing. It's a beautiful company. But I thought that was just so mind blowing, because it's so huge.
So, because they had to reach out to people like me, freelancers like me, they were passionate about that. They want to reach out to the communities and speak to people who's going to make their vision come to life, not those who really worked within the company, but those who, like, miss out, that look like myself. How can we make filters, better avatars better, better? So, that's important.
So, I think creating visibility is recognizing where you see a problem. And you know that you don't have no one at the table, or no one in your organization to help fix the problem and outsource--there's nothing wrong with outsourcing, you know--so I think that's where you can start. Also think, as a company, if you have an employee that works for you, for, say, two years, right? And they haven't leveled up in any way or any capacity, is truly something wrong with that employee or there's something wrong with the organization of the company. And how do you need mentorship programs within your company? Do you need, you know, other programs where your employees can be better and elevate and level up?
So, just recognizing where you can just be better--everyone has room for improvement. You know, I don't care how much money you make, I don't care how much the organization makes. [Do they] recognize where there's still room for improvement and how you can help those who work for you or with you, you know? Hope that clarifies it.
Chandra Allison 
I would say it's incumbent upon leadership to make sure that we are finding ways to recognize people who don't have the voices or are struggling with leveling up or the skills that they need. You need to put the right structure, the right people in place to amplify that problem and look for ways to solve it. It's not going to get solved on its own. It's not going to get solved if you shove it in a drawer once a year and have an annual review. It needs to be systematic. And you know we have a person, an amazing doctor, on our team. Dr. Deb is what we call her. She is our VP of, kind of all things people, DEI, and she's done an amazing job. And she's just started on her journey within our company to identify ways to help people level up.
We've got people in different levels within our organization who want to get to an AGM role, or the next director role. And so doing a lot of work within our organization to identify paths that they can get to those places. And so, again, it starts with leadership saying that this is important. To me, it's important to my company, it's important to the people who work for us and the culture that we're trying to create.
So, I just think it's incumbent on leadership, whether you're a big corporation or you're a small entrepreneurial company, it starts at the top to have to make it a priority.
Cat Kevern 
I'm really excited because you both use the term level up, which is what we've called our mentorship program. But now when we were looking for a name, we were really looking for something that embodied women who wanted to take their career to that next stage, because one of the common issues faced by women in the events industry, as we are, I'm sure very all aware of, is there isn't a lack of women in the industry, as we can tell by the audience today. The issue is breaking through that glass ceiling and helping those women who don't feel supported, who don't feel empowered, who maybe can't visualize themselves in those senior leadership roles. So that's why we named our mentorship program, Level Up.
Courtney Stanley
It's interesting, I saw this. I think it might have been a graduation speech. Actually, I have a friend who just constantly sends me videos; does anyone have friends like that? On Instagram or LinkedIn, or wherever--she always sends great videos, though, to her defense. And I saw this graduation speech. And it was all about this concept of the glass ceiling. And it was described in a way where when you picture a glass ceiling; how I pictured is that it's above your head, right? It's the ceiling and you're hitting, and you can't actually rise to the top.
The way that it was described in this speech was really fascinating to me. And it was that we need to stop trying to punch up to crack this ceiling to get through, and instead kick down the walls that are holding up the ceiling in place. So, it's the foundation, that's the problem. It's the system, that's the problem. It's not necessarily just the position or the role that you're in where you're having a struggle to advance and climb further. But it's a much bigger conversation about things like microaggressions.
And if you were here this morning about things like women being labeled one thing versus another--so for example, bitchy versus confident--and that was the first thing that came to mind. I don't know if anyone can relate to that--being a very confident, strong person--and then being told that you're too much, or you're too loud. And it was really interesting, because in today's conversation this morning, our speaker Devon Pasha, was talking about the research that basically points out that it doesn't matter what you're labeled, you're going to be labeled something different the next day. And there's really no point in trying to change the label. Instead, you should just walk in your authentic walk.
And that's how you're going to earn your stripes and start to knock down those walls instead of trying to break the label that's hanging over your head. So, I thought that was really interesting. And the glass ceiling comment just caught me there for a second. I'd love to talk about what is happening with leadership these days.
So, the pandemic was a really difficult time for our industry. And it was a really challenging time for anybody who was working either as a leader, or working within a company on a team. One of the things that came to light was that team members and employees really wanted more empathy. They wanted more connection, more vulnerability, more transparency between their teams, themselves and their leaders. And they felt like there was a significant lack of education, or not education; communication between the two layers of leadership and anybody underneath those leaders. But then there's the other side, where leaders are afraid to be vulnerable. They're afraid to be too transparent. And there's a line; I'm sure we don't really know where that line is. And I think context matters.
But Chandra, what are your thoughts on leading with vulnerability and encouraging real talk--open, transparent conversation with your team?
Chandra Allison 
This is extremely important to me. And I think I had said this earlier; people who worked for me know that this is critical. And gosh, the pandemic made it even much more critical to just have real dialogue, real conversations like everybody was going through and still today, right? It doesn't change because of the pandemics in a different place, but people come coming from so many different places in their journey and you'd never know what is happening in the morning they wake up, and the craziness that ensues as soon as they roll over and either turn on their phone or their kids screaming at them.
And so you have to be able to give empathy to people where they are in their day, where they are in their journey, and understand as a leader, and even as management, what it is that they're dealing with and give them some space, some grace for that. I always think to myself, like you gotta give people grace every day, because you just never know where they are. And I try to remember that when I have something that I have to accomplish, because as a leader, we all have things we got to get done for the day.
But everybody can be coming from very different places. And you have to be open to say, "How are you doing today? What's going on today?" Because no matter how much you push, they just might not be in the headspace for the day. And so it's trying to find that balance of having open, empathetic conversations with people and where they are, and trying to get things done. As a leader, it's very tricky. It's very difficult, but without a real conversation it feels insurmountable or impossible on a day to day basis.
So, whether it's at a leadership role, a middle management role, just in a team environment, having those open conversations and understanding where people are coming from, and then how do you help them get past it and give them grace for the day so that we can solve the problem today or tomorrow, I think is really important in everyday life, and I think cultures have to have that type of environment in order to be successful and productive.
Courtney Stanley
Well, I think that response carries us into our first audience question perfectly. And a lot of people in this room would like this question asked, and I think you're all going to understand why when I read this question off.
So, the number one question to come in from our audience today is do you think burnout will ever not be the norm in our industry? Why would anyone ask that? Doesn't make sense, guys?
Cat Kevern 
I think it's really interesting seeing a lot of companies jump on the four-day working week, which I'd be really interested if in the room anybody has ever heard that mentioned in their workplace, which I can't really imagine anyone has, because it just seems inconceivable. Something that I think is really important is just understanding, knowing yourself.
So, my input at this stage that I'm at in my career, right now, at my age, I recognize I'm going to be putting a lot more in that hopefully, in the next 10 to 20 years than I can, when my energy levels start to drop. And when, in my life, there will come a time where I have different priorities. I think I'm very much a believer in front loading.
So, I try and put as much in as I can now so that because I do have the energy and the time and the drive. So, I think it is just understanding what your work/life balance should look like. Because what is my normal might be very different for someone else who might be facing other challenges or other priorities or other commitments, whereas I'm in a place where I can give X amount and that might look very different to my peers or colleagues.
So, I think it's just about knowing yourself is very important.
Courtney Stanley
Really, I know you have things to say.
Cherrell Woodley 
Sure do. So, how many? How many women in here, people in here, are comfortable with saying "no?" No, really, raise your hand. Are you comfortable with saying no?
Courtney Stanley 
I've gotten better? Yes.
Cherrell Woodley 
But that's a significant amount. It's like half are or half aren't. So, my advice would be okay and comfortable with telling someone no. Telling your job? No, I can't. Telling your husband? No. Telling the kids? No, I can't do that.
You know, so that's where burnout can really play a role for your individual self. If you can just say no, if you're not up to doing it, don't be a people pleaser. Don't just try to press through if your body is telling you otherwise; you know if your mental health is telling you to otherwise. It's okay to say no. No was a sentence. No was an answer. And it doesn't need an explanation. And that's how I look at burnout.
And hopefully, when we talk about the events industry and organizations, they can find some type of medium or balance to where the employees don't say no, sometimes too many times to them. Because there's a balance. There's an equilibrium when that work-life balance. So say no, it's okay.
Courtney Stanley
And I like how you said your body will tell you no, because in my own experience, my body is the last messenger. So, my mind will say no, first, my gut. Well, my gut will say no first, then my mind, and if I don't listen to either of those things, my body will hit stop and I won't be able to actually move forward. Chandra, I'm gonna go to you for this next question. And we also had a lot of people load up this question. And I encourage you to help answer it however you see fit.
So, the question is, have you ever experienced toxic leadership? And if so, do you have any advice for navigating it? And that's the end of the podcast.
Chandra Allison 
Who hasn't had toxic leadership in here? Not one person has raised their hand. Wow, that's pretty staggering. I have encountered that. And I have encountered it and I try to reflect on that and figure out, again, what I don't want to be because it is so awful. And I probably spent a few years navigating through an environment like that and just try it. And I was fairly young at the time, and just trying to figure out what to do, right, in an environment. Like, there was like, 90% of everything that I was doing was amazing, and super exciting. But then you had this 10% that felt like the weight of 90%.
So, I did have to lean on a lot of people. I tried to be super intentional about, like, what my releases were, how I was going to handle this, how I was going to handle the person. It wasn't easy. I'll be honest. It was, like I said, two to three years where I had to just kind of go through this and I tolerated it, right? I stayed. And I would recommend, it's so easy to be like, "Oh, well, just get out of there just leave." It's not always that easy, necessarily, if you're doing so many things that you like love to do. And I also would say it became kind of the norm, which is also terrible.
And so, I had to be really honest with myself. And I went in and said, "Listen, this isn't working for me. Things have to change. And if it doesn't change, I just need to be candid with you that I'm going to depart." And it was I was so nervous doing that. And I thought to myself, like, I had to get there. Like, what's the worst that can happen? Right? And I always tell myself that when I'm having a really scary conversation, all right, what is the absolute worst that can happen? They fire me, walk me out the door, I'm not going to die. Right? I'm not going to do XYZ. And so that's how I rationalize with myself when I have to have a really difficult conversation like, what's the worst that's actually going to happen?
So, anyway, I know that's an all over the place answer. It's not easy. There is no no, If somebody tells you this is the way to do it, like, there's so many different facets that go into those toxic environments. And you have to find the right path and the right advocates and the right people who can help you navigate that. If you want to stick around and most things are great, or you could leave right or have a hard conversation. But yes, I've been in that environment before.
Courtney Stanley
I'm gonna take one more question from the audience. And this one's a bit of a curveball question. This is definitely a wildcard.
So, this person asked and I think this is great tactical advice for this conference in any conference beyond. The question is, do you have any advice for dealing with creeps who hit on you at these events?
Go! Really, go!
Cherrell Woodley 
Oh, my personal answer is my husband has eyes everywhere. He's not even in his state. So, my husband's not even here, but he has eyes everywhere.
Okay, but I guess, don't be afraid to speak up on it. You know, you have a right to protect yourself as a woman, you know, and I'm very vocal.
So, I'll tell the creep, "You want to be a creep? Let's have a contest." Maybe we'll get uncomfortable, you know--don't get uncomfortable. Because, like ,why are we here doing this? You know why you've been approved to speak up for yourself, be vocal. Sarcasm is my second language.
So, I can...me, personally, I'll take a creep down. So, that's just my answer in short, but that was a great question. But, be vocal, communicate what the problem is and make everyone aware what's going on. Speak up for yourself.
Cat Kevern 
I have definitely experienced a lot of behavior that is not okay--working lots of live events, music events. As much as this room is very heavily female dominated, my world is the opposite. I work with 80% men and working in a field where--it's not a hotel, it's not an event center. We are in a field and there is no HR department.
So, as much as I don't have the perfect answer, because very much as we were discussing before this panel, it catches you off guard. And it's very hard. I don't know, sometimes the right thing to say, sometimes it takes a moment to even process what someone said, and then why it's wrong on so many different layers. But I think, yeah, just speaking up, not being afraid to report it to a supervisor or manager, whoever, and just make sure that that is recorded, because I do hope that if enough people--and it shouldn't take that--but especially with working with lots of self employed people, contractors, a site will go from a very small core team of lovely people to all of a sudden, there's hundreds of contractors and suppliers and teams, and you don't know who is who.
So, really, something that I try to be mindful of is if someone says something that isn't okay, if it's a member of security, and they've got a number on there to have, I will write that number down. I'll just ask someone, if it's in a room, I'll say sorry, could I just catch your name and who you work for. Just make them feel very aware that there are repercussions. In an ideal world, what I would love to do would be to pull that person aside and explain why it's wrong. But I just...I think I'm still learning.
Courtney Stanley
My favorite response, and I have also experienced my fair share of creepiness at conferences and events. My favorite response has become--and this took a long time, honestly to come up with and it's very easy to remember.
So, I will gladly share it with all of you today, is when somebody says anything that's inappropriate or offensive is to sit back and ask the question, "What do you mean by that?" Or, "Can you repeat that?" Force them to repeat themselves and make it weird for them, make it awkward for them. Take the responsibility that's sitting on your shoulders in that moment that does not belong on your shoulders, and put it back on theirs, force them to be accountable, make it weird for them, and then keep it moving. That's my best advice to you.
We are at time, but I do want to give these ladies a moment to share any final pieces of advice that you would like to leave with the audience here as they move into the week, this very busy week in Vegas, Chandra, we'll start with you.
Chandra Allison 
I would just say that when you look around, everybody's in a different place in their journey. And don't compare yourself to others. Because what is unique to you is unique to you. And so certainly learn from these conversations, but don't compare yourself to others, and "I've got to be here, I've got to be there. I haven't gotten this job yet."
So, just follow your journey. And don't look around and compare yourself to everyone else, because you're right where you need to be.
Cherrell Woodley 
I will say two things: Always be a student. I know a lot of us are professionals; I see some head nods. A lot of us are professionals, very advanced. But it doesn't cost you anything to be a student, even in our industry, there is always something to learn. And also, don't negotiate your worth or your value with anyone. That's my advice to you all.
Cat Kevern 
I'm gonna keep it very short and sweet and just say if you are wondering about doing something, or hesitating, or maybe not hitting send on an application or writing an email and then deleting it, just do it. Just do it. And don't be afraid of what you might see as rejection, which I even hate to bring that word in because it's not rejection. The number of emails that I've sent and nobody has responded; you don't get where you are without trying.
So, be confident, be that best version of yourself and just be yourself and just do the thing that you're debating doing. If you're wondering if you should put yourself first for that job. Just please go do it.
Courtney Stanley
Well, I want to thank our speakers here today if you would give me a round of applause for these ladies.