Duty of Care Simplified: A Meeting Planner's Guide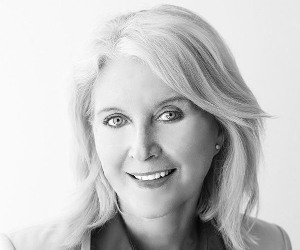 Hotel. Check. Flights. Check. A/V equipment. Check.
As a meeting planner, the myriad details you need to oversee—down to how many pitchers of water you provide on tables—is endless. But despite the lavish attention to every aspect, even the most meticulous meeting organizers are likely inadvertently overlooking their most important task. And no, it's not making sure that the CEO has the correct brand of diet soda.
Why Duty of Care is Critical
I'm talking about duty of care—and it should be what each and every meeting planner is focused on in today's society. From weather events to an active shooter, literally anything could happen at your event, and duty of care means that you, as the organizer, should be prepared to mitigate any possibility.
Duty of care is defined as "a requirement that a person act toward others and the public with the watchfulness, attention, caution and prudence that a reasonable person in the circumstances would use. If a person's actions do not meet this standard of care, then the acts are considered negligent, and any damages resulting may be claimed in a lawsuit for negligence." This definition is the one provided by Dictionary.law.com.
The lawyer in me loves that legal definition, but the reality is that all you really need to know is this: You are responsible for those at your meeting and for taking reasonable steps to keep them safe in the event of any disaster.
[Related Content: Is Your Meeting or Event Prepared for a Crisis?]
An organization's duty of care is a legal duty with consequences. Meeting stakeholders and planners can be held personally liable for failure to meet their professional responsibility in areas such as:
Conducting proper due diligence when sourcing a location and venue.
Informing attendees of potential threats.
Providing attendees with critical emergency procedures, such as evacuation routes, exit strategies, medical assistance and security and law enforcement contacts.
How to Get Started Fulfilling Duty of Care
In early January 2018, I presented at the Professional Convention Management Association (PCMA)'s "Convening Leaders" conference in Nashville.
During my session "Creating Safe Events in an Unsafe World," I got one message loud and clear: Meeting professionals are worried they are not doing all they can to be prepared in the event that tragedy strikes.
Among the concerns I heard from attendees was that even those who feel relatively well prepared admit that they do not have a written risk management plan that is customized for their company or replicable for any type of meeting or crisis.
Over and over, I heard the question: As a meeting manager, what are the top actions I can take to ensure my company meets its duty of care to keep attendees safe?
I had a simple message for them: You cannot predict or prevent a crisis, but you must be prepared, and that entails developing a customized risk assessment and crisis response playbook replicable for all company meetings and events.
[Related Content: Crisis Duty –​ How to Mitigate Risk at Meetings]
The good news is that when you create the right kind of plan, it will be a repeatable process that your team can apply to all events. Once you've done the hard work of planning, you will know where to start to implement these techniques, no matter what the situation at hand.
As they say, knowledge is power, and who doesn't want to be empowered to keep their team safe?
What can you do today to be more prepared?
The first step is engaging your legal/HR/Risk teams to develop your policy and your playbook. If you want to know where to start to create a plan that will empower you, I invite you to contact me today. 
Brenda Rivers, JD, is the founder and CEO of Andavo Meetings, Incentives and Consulting. With a background is in hospitality law, she is certified by Institute of Crisis Management.
Over the past twenty-five years, spanning 75 countries, Rivers and her team have guided Fortune 1000 companies and non-profits through event disruptions and catastrophes that include hurricanes, ice storms, serious medical emergencies, bomb threats, hecklers, homicide and even a horse running wild!
Rivers is also the author of The Meeting & Event Risk Management Guide, published by Meetings Today.