Is Your Meeting or Event Prepared for a Crisis?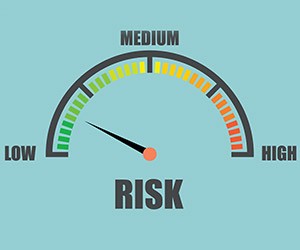 Ask yourself that question and rate how you feel, on a scale of 1 to 10; with 10 being "Bring it on! I'm ready!" and 1 being "cowering in a corner."
The reality is that in today's world, the chance of a crisis interrupting your meeting or event isn't so much the "if" it will happen, but "when" it might happen and "what" that crisis might be.
And the other reality is that while you can't foresee and prevent many crises, there are steps that every planner should take to ensure they are prepared to handle any issue that comes along, as part of their "duty of care."
How Can I Possibly Plan?
Of course, the list of potential threats seems endless, from weather to a hostage situation. That's why I recommend that any organization start by understanding and addressing their legal obligations, and then carry out all possible measures to prevent the risks inherent in hosting meeting attendees, sponsors, speakers and guests—both employees and non-employees—exclusive of size or industry.
Knowing that you have all your bases covered means that you can confidently embark on your event.
What Kind of Confidence Do You Have?
When I talk with meeting planners, I often find that people have a disparity between "perceived confidence" and "capable confidence."
Perceived confidence is typically felt by people who don't believe anything could happen to them—they are confident in their safety—but if something did happen, they are also confident (falsely, I believe) that they will be able to quickly and successfully contain it.
[Related Content: Crisis Duty –​ How to Mitigate Risk at Meetings]
But the other kind of confidence—capable confidence—is the reassurance that is felt by people who have created a plan, who have a playbook, who know that they have the tools at the ready to fulfill their duty of care.
Building Confidence through Preparation
There is no substitute for doing the hard work now that will pay off in a smooth, safe response to a crisis that might befall your event.
When I talk to clients, we usually first focus on four common challenges that meeting planners have encountered if they have had the experience of having to react to a crisis in the past. They are:
We weren't prepared.
We were in denial.
Events unfolded so fast.
It would have been different without social media.
Of course, many times it's a combination of those, or even "all of the above." But having a plan in place ensures that you have managed the risk inherent in any one of these four.
[Related Content: Duty of Care Simplified –​ A Meeting Planner's Guide]​
Then I help companies that aren't prepared identify the common roadblocks that might be standing in their way:
Belief that you are prepared (even if you're not).
Chance that nothing will happen.
No ownership of the responsibilities.
Lack of resources to make a priority.
Once you identify what's holding your company back, it's easier to determine how to make the business case to fix it.
Three Keys to Preparation
When I run crisis exercises, the initial feedback I receive from almost all participants is the same: Not only are they not prepared, but they are scared by that.
And that's because they knew that if the worst were to happen, they would likely be unable to protect their attendees … they would fail to fulfill their "duty of care."
The good news is that there is a rather simple and straightforward process that will ensure your organization is ready. These are the three steps I cover with my clients:
Evaluate the current state of your organization's ability to manage an event crisis.
Recognize your legal obligations as an event professional to keep attendees safe.
Develop your own risk management playbook for your events.
None of these are easy to accomplish, but they are doable.
And the result, once you have followed these steps for your own organization, is that you can go to your next meeting or event with the fortitude that comes from capable confidence.
Brenda Rivers, JD, is the founder and CEO of Andavo Meetings, Incentives and Consulting. With a background is in hospitality law, she is certified by Institute of Crisis Management.
Rivers is also the author of The Meeting & Event Risk Management Guide, published by Meetings Today.