9 Group Excursions That Show Off Washington State's Natural Beauty
Washington has some of the most diverse scenery in the United States. From its mountain ranges in the west to the Pacific coastline, Washington's natural beauty is part of its allure.
For planners organizing meetings in big cities like Seattle or Vancouver U.S.A., it's easy to weave an excursion into one of Washington's outdoor wonders to delight attendees with wanderlust after the meeting lets out for the day.
Accessing these sights is easy via group day tours. We've rounded out the top nine tours for planners to choose from, including snowshoeing around Mount Rainier National Park and catching a glimpse of orcas and humpbacks up close in the Salish Sea.
1. Mount Rainier National Park Tour from Seattle
Groups in Seattle with downtime can plan an excursion to majestic Mount Rainier, an ever-present icon in Seattle's skyline.
Evergreen Escapes runs a day-long tour led by knowledgeable guides who will customize an experience to Mount Rainier National Park based on the group's interests.
For each tour, meeting group attendees will receive:
Morning coffee and baked goodies
Afternoon wine and lunch
Seasonal gear, such as snowshoes and gloves
Transportation from Seattle's hotels
If coordinating a tour in the wintertime, Evergreen Escapes will lead exploration of the beginner snowshoe trails in the park. If meeting in the warmer months, your group might get the chance to go wild berry-picking on the alpine trails.
"This tour will take groups on an incredible journey to one of the tallest peaks in the continental U.S. and give everyone a chance to explore its breathtaking surroundings and trails," said Chantelle Lusebrink, public relations manager for Visit Seattle.
2. Outdoor Tours in Seattle Southside
Groups meeting with busy daytime agendas can organize a self-guided late afternoon tour of the nearby scenic Seattle Southside, which is packed with natural attractions.
"Seattle Southside sits along Puget Sound and, in addition to miles of Northwest coastline, the area is home to blooming botanical gardens, parks and trails," said Meagan McGuire, vice president of sales and services at Seattle Southside Regional Tourism Authority.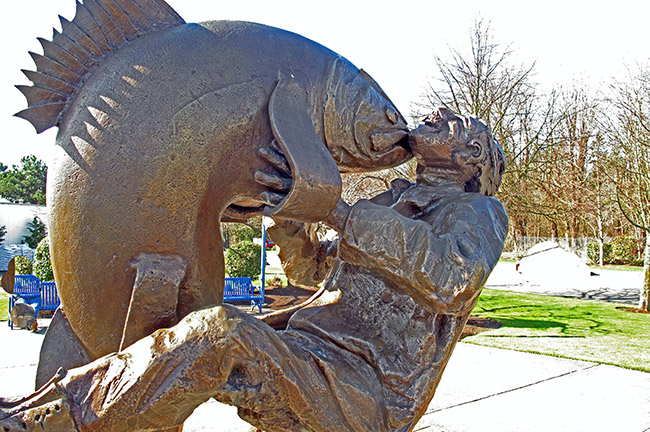 Big Catch Plaza Statue, Historic Des Moines, Washington
Groups can start with a leisurely stroll through Highline SeaTac Botanical Garden, home to fragrant flowers, the Sensory Garden and a traditional Japanese garden.
[Related Content: Free Public Art Tours in Washington for Events on a Budget]
Docent-guided tours are available upon request.
Or, attendees can take time to tour the trails or relax on the beach at Des Moines Beach Park.
3. Bellevue Botanical Garden Tour
Bellevue, a quick 20-minute drive from downtown Seattle, is home to Bellevue Botanical Garden, a popular attraction that spans 50 acres and is filled with serene gardens, trails, waterfalls and suspension bridges.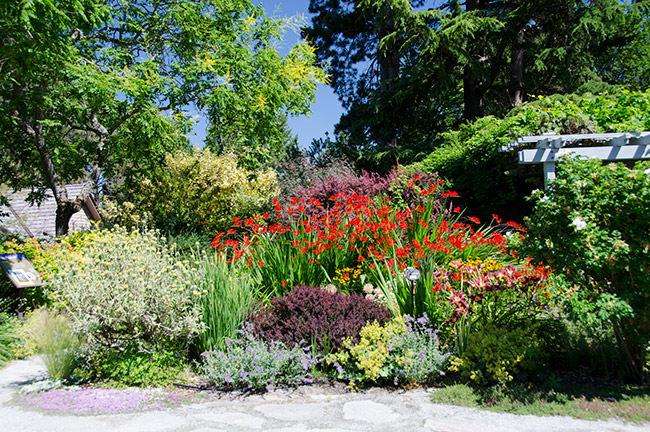 Bellevue Botanical Garden, Courtesy: Visit Bellevue
Private one-hour docent-led tours can be scheduled at the gardens for groups looking to take a few Zen moments unplugged from the meeting room.
"I highly recommend a tour to learn more about the flora and fauna of the region and the influence of the Japanese culture in Bellevue," said Alexis Beeton, director of visitor experience for Visit Bellevue Washington.
All tours must be scheduled two weeks out from the tour date and are free of charge—another bonus for attendees on a budget.
4. Olympia Byway Tour, Olympia
A scenic tour awaits groups convening in Washington's capital, Olympia, with an exploration of the farms along a scenic drive on the Thurston Bountiful Byway.
During this stretch, groups can make stops to enjoy:
Distilleries, wineries and breweries
Wildlife attractions like Wolf Haven International
Farms and farmers' markets
Memorable farm-to-table experiences at the many family-owned businesses like creameries and farms with berry fields are some of the best attractions on the Byway, according to Jeff Bowe, director of sales for Experience Olympia & Beyond.
"Stop by the Tunawerth Creamery and meet the owners who work tirelessly to craft cheese in their small production facility, and then taste the hopped gouda at Three Magnets Brewing Co.," he suggested. "You're tasting products that aren't made anywhere else."
[Related Content: What's New in Washington State for 2019]
A self-guided map will help groups plan stops and experiences, or Experience Olympia & Beyond could recommend a step-on guide.
5. Whale Watching Tour in Edmonds
Puget Sound Express, based in the northern coastal Seattle suburb Edmonds, runs guided whale tours of the Salish Sea, giving attendees a once-in-a-lifetime opportunity to see some of the ocean's most famous wildlife.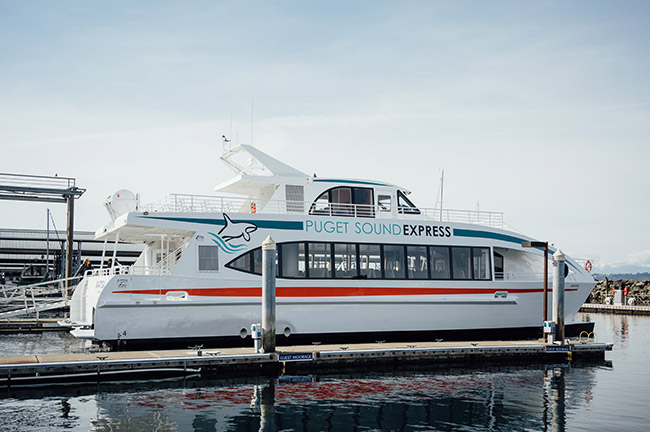 Puget Sound Express, Edmonds, Washington, Credit: Jake Campbell
Planners can rent entire boats for their groups, which can fit 40 to 120 people. During the tours, attendees will get up-close views of humpback whales, gray whales and even orcas.
The route of the company's boats depends on whale migration patterns, but passengers can count on many Instagram-worthy pictures of the whales and natural surroundings including Whidbey, Gedney and Camano islands, and the Cascade and Olympic mountains.
The drive to the port in Edmonds is less than 30 minutes from downtown Seattle, making this an easy group tour option for planners to offer attendees without taking away too much time from the event schedule.
6. San Juan Islands Cycling Tour
Active groups meeting in the retreat-like San Juan Islands just northwest of Seattle's shores will enjoy a cycling tour with a seasoned guide from Friday Harbor-based Meat Machine Cycles.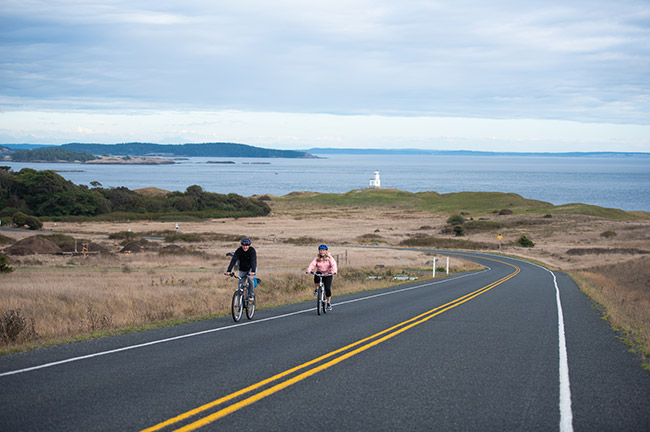 San Juan Islands Cycling Tour, Credit: Dana Halferty
Customized outings can be arranged throughout the year, including a summertime excursion that will lead groups along area back roads en route to a local farm.
"This tour will take the group to a gorgeous island farm where they can meet the farmer, tour the farm and enjoy a picnic lunch provided by the San Juan Island Food Co-op and items from the farm itself," said Barbara Marrett, communications/stewardship manager for the San Juan Islands Visitors Bureau. "This is a unique opportunity to see some of the island's hidden gems, and it's fun for the whole group."
For groups meeting in Seattle that have time for a day trip, ferries run from Seattle to San Juan Island. The duration of the trip is about three hours. Meat Machine Cycles is located just two blocks from the Friday Harbor landing spot on San Juan Island.
7. Vancouver City Tour
Vancouver Hub Tours provides large groups opportunities to experience Vancouver—the United States' lesser-known Vancouver—like a local, according to Erica Thompson, communications manager for Visit Vancouver USA.
The three-hour city tour, which runs Tuesday through Saturday from select downtown hotels, gives meeting-goers a firsthand overview of the following:
The new Vancouver waterfront: The $1.5 billion project to transform the area along the Columbia River made a 7.3-acre park full of fun group spots like distilleries, breweries and a five-mile trail.
Downtown Vancouver: Stops for street murals and Esther Short State Park, one of the city's signature landmarks.
Vancouver National Historic Reserve: The tour will stop at Fort Vancouver, the National Historic Site that's surrounded by 166 acres of green parkland.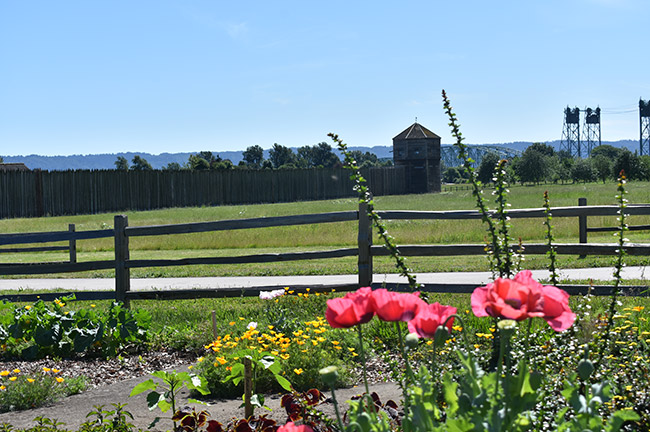 Fort Vancouver, Vancouver, Washington
Groups can customize their itineraries, too, including stops at the Vancouver USA Land Bridge, where they'll enjoy views of Mount Hood, the Columbia River and Esther Shore State Park.
8. Water and Wine in Tri-Cities
The Tri-Cities area (Kennewick, Pasco, Richland and West Richland) is home to the Columbia River, the second largest North American river.
Groups meeting in Tri-Cities can enjoy views of the river shores with a glass of wine with Water2Wine Cruises, according to Karisa Saywers, director of marketing for Visit Tri-Cities

Water2Wine Cruises, Richland, Washington
Groups can reserve the 120-passenger Chrysalis yacht at the Columbia Point Marina in Richland. The yacht features two interior salons and two open-air decks, and while on board, attendees will enjoy a delicious spread of food and wine.
"They serve locally-sourced ingredients paired with Northwest wines, which perfectly complements our uniquely stunning sunsets," Saywers said.
Groups can also rent out the yacht for executive business meetings to get work done while experiencing the area's scenery. The vessel is equipped with AV technology and Wi-Fi.
9. Spokane Zip Tour
On the eastern side of Washington, large groups will get a bird's eye view of the host destination Spokane when they participate in a guided zip tour at Mica Moon Zip Tours & Aerial Park.
"Sure, you could do the traditional tour of a destination by foot or bus, but why not opt for a zip tour?" said Kate Hudson, public relations manager at Visit Spokane. "Guided group tours allow for incredible views of Spokane."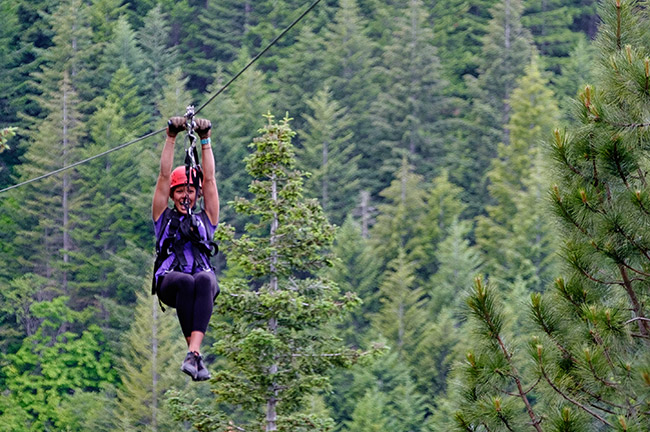 Zipline Tour, Spokane, Washington
Forest glens, valleys, mountain streams, and historic moonshine camps where "Mica Moon" moonshine was produced during the days of prohibition are just a few of the sights you can see along the zip tour.
Hudson added sunset zip tours could be arranged, and groups interested in an additional teambuilding exercise could try out the new aerial park or hike along the park's trails for a chance to see wildlife like elk, deer, moose and hawks.
Washington State CVB Contact Information
Experience Olympia & Beyond
360.704.7544
San Juan Islands Visitors Bureau
360.378.9551
Seattle Southside Regional Tourism Authority
206.575.2489
Snohomish County Tourism Bureau
425.348.5802
Travel Tacoma + Pierce County
253.284.3254
Visit Bellevue Washington
425.450.3777
Tri-Cities
509.735.8486
Visit Seattle
206.461.5800
Visit Spokane
509.742.9385
Visit Vancouver USA
360.750.1553