How Virginia Destinations Are Offering Creative Ways to Meet During the Pandemic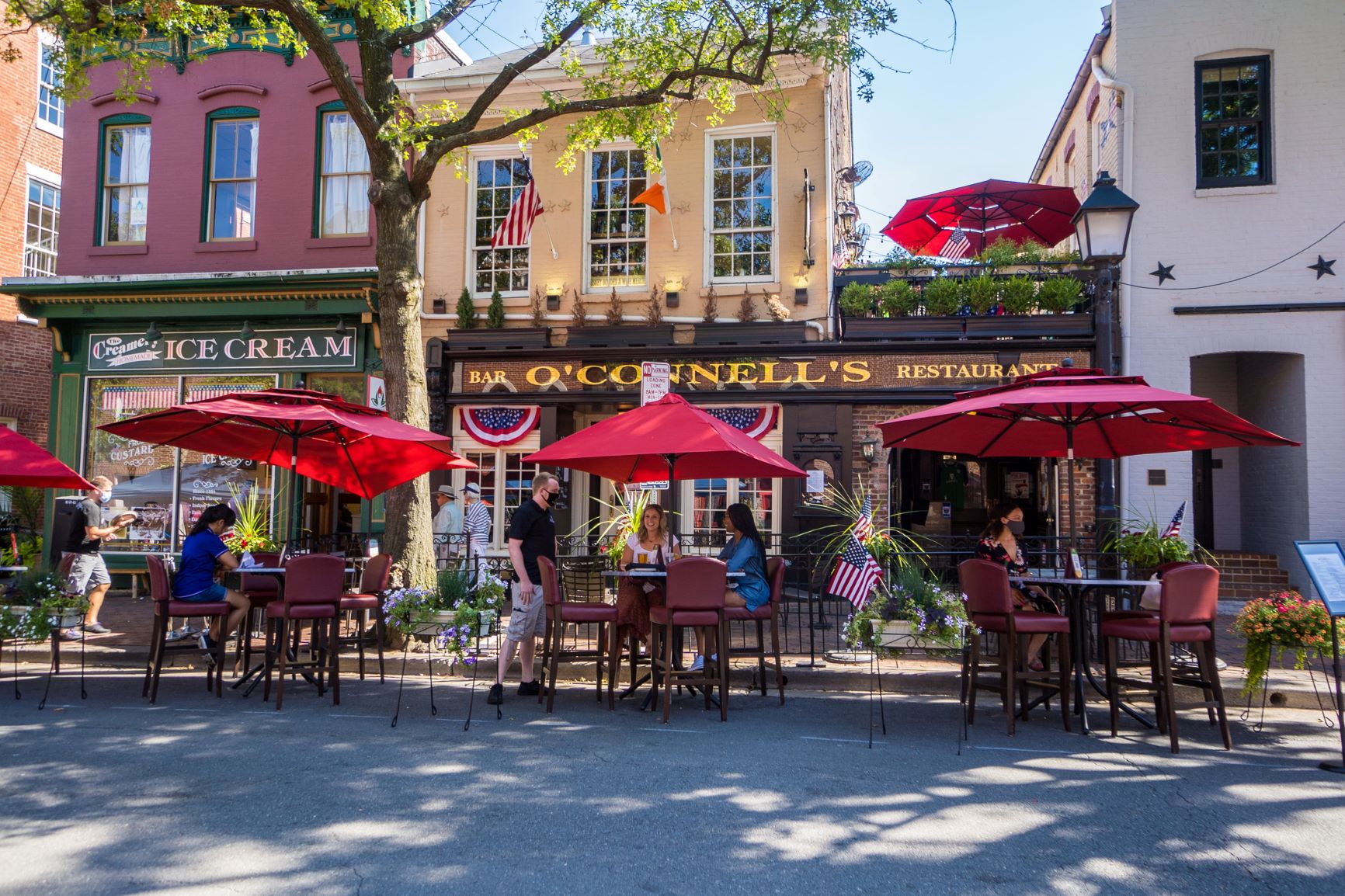 Outdoors in Alexandria; Credit: Chris Cruz for Visit Alexandria
This summer, Visit Alexandria partnered with Chuck Fazio—a prominent D.C.-area photographer who has helped cover meetings industry events—to produce a new "Destination Virtual Tour" using a 360-degree scanning device to capture three blocks of Old Town and the city's vibrant waterfront. 
The 3-D video showcases intimate facilities for executive to mid-size meetings, with glimpses of 200-plus independent restaurants and boutiques.
"This new sales tool is a critical addition to Alexandria's hybrid services portfolio," said Lorraine Lloyd, senior vice president of sales and international marketing for Visit Alexandria. "For the many planners unable to experience our city first-hand, we can offer customized site inspections, immersive explorations through our virtual tour library, and engaging and educational webinars and blogs."
The bureau also uses the library to enhance attendee experiences for hybrid meetings, such as virtual ghost tours and art exhibitions. In August, the bureau hosted 20 planners in the virtual version of its Wine and Wisdom Wednesday series. "We are also at the ready to connect planner with local audiovisual and streaming resources for seamless hybrid solutions," Lloyd said.
Other Commonwealth destinations are finding creative traction in these uncommon times.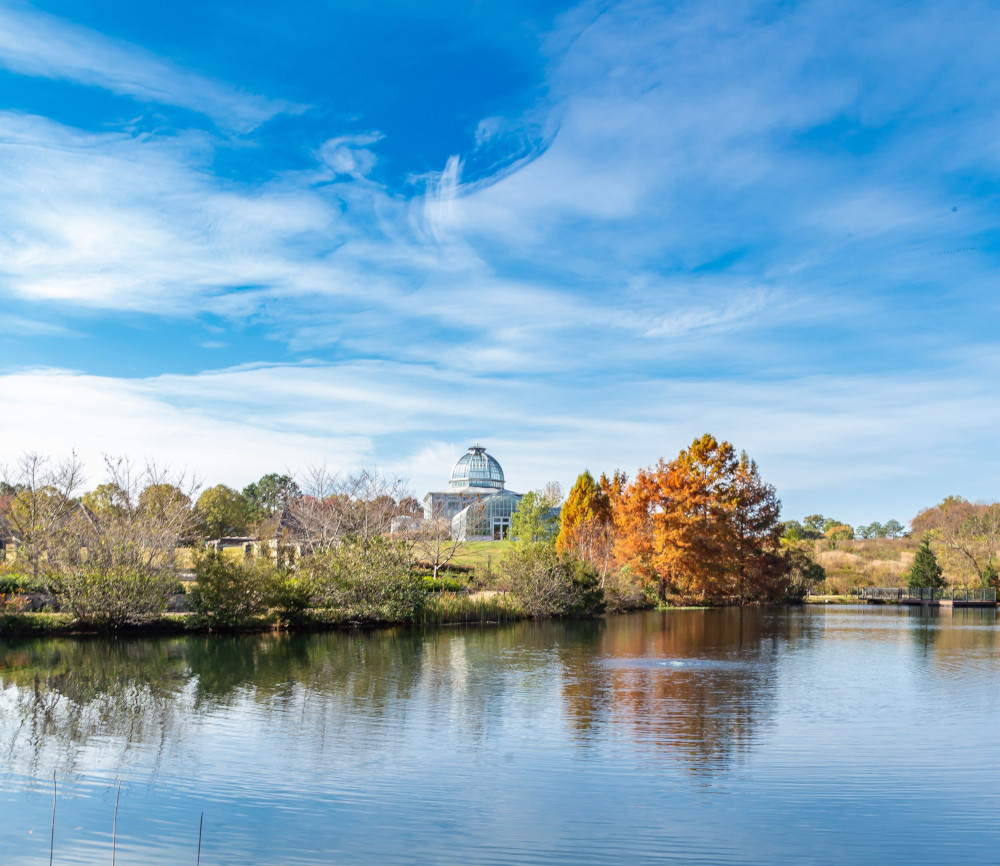 Three Flexible Small Group Options in Richmond
The historic Lewis Ginter Botanical Garden has been welcoming groups back since early July under Phase 3 of the Commonwealth's Forward Virginia Guidelines. "We have hosted several corporate gatherings of up to 100 attendees in our outdoor venue under two large tents," said Michele Whiteside, facility sales & events manager. "Delegates have taken advantage of our themed gardens for walking and networking on breaks." Indoor venues such as the 200-capacity Auditorium are available for 50% room sets.
Featuring the world's largest Fabergé collection outside of Russia, including five of the jeweler's 52 Russian imperial Easter eggs, the Virginia Museum of Fine Arts is the only U.S. art museum open year-round with free general admission. Normally able to host 2,500 attendees throughout the museum, the VMFA has resumed hosting in accordance with Phase 3 directives.
[Related: How CVBs Are Using Virtual Tech to Help Meeting Planners Scout Destinations]
River City Food Tours has relaunched its popular guided tour of Church Hill, Richmond's original neighborhood. Up to eight guests sample outdoor bites from up to five restaurants, including WPA (Well-made Pastry Alliance) Bakery and New Zealand-style Proper Pie Co.
Four Country Resort Sanctuaries
Located some 45 minutes from Dulles International airport in bucolic Loudoun County, Goodstone Inn & Restaurant jumped ahead of the pandemic impact by promoting its built-in social distancing attributes for groups, buyouts included. Offering 18 guest rooms and suites in six cottages on 265 acres, the historic former estate naturally allows for appropriate spacing and outdoor activities.
The same advantage beckons groups to the nearby 168-room Salamander Resort and Spa, where Director of Public Relations Matt Owen informed that meetings are on and planner requests for outdoor venues are up. Choice plein-air spaces on 340 acres include the Grand Lawn, Culinary Garden, Stallion Barn and Equestrian Center.
Nelson County is often considered one of Virginia's prettiest places. Unfolding on the "Sunrise Side of the Blue Ridge" south of Charlottesville, this mountainous haven—steeped in craft breweries, wineries, distilleries and cideries—is home of four-season Wintergreen Resort.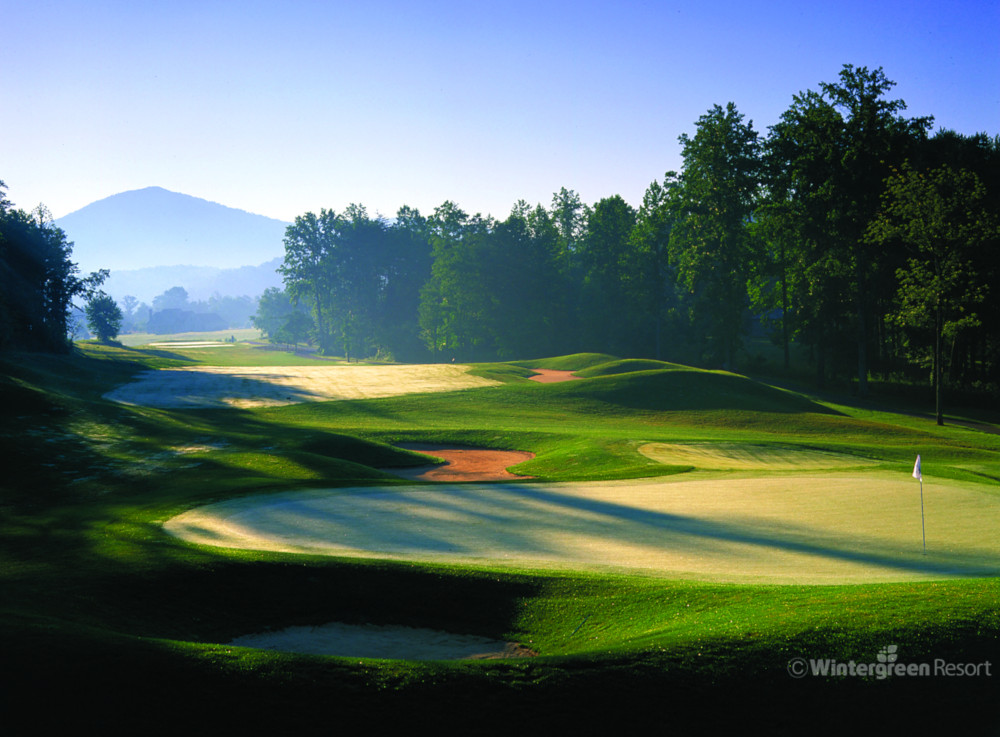 Ordinarily offering 40,000 square feet of versatile indoor and outdoor space for up to 800 guests, this perennial corporate, association, government and social events favorite set on 11,000 acres is presently hosting scaled-down programs for under 50 guests. 
Located in the mountainous Meadows of Dan along fabled Route 58, part of Virginia's Heritage Music Trail, luxurious Primland Resort is surrounded by 12,000 acres of open and forested natural space.
"Striving for groups of 25 or less, we are encouraging more outdoor meetings and events on our terraces and patios," said Julee Midden, director of marketing. "Buyouts, for which we are getting requests, are available for larger groups. All events adhere to strict COVID-19 policy."
Proposed Caesars Development
Founded in 1793 on the Dan River in south-central Virginia near North Carolina, Danville later flourished as a tobacco and textile center. Located in the Schoolfield annex just south of town, Dan River Inc. was once the world's largest single-unit textile mill.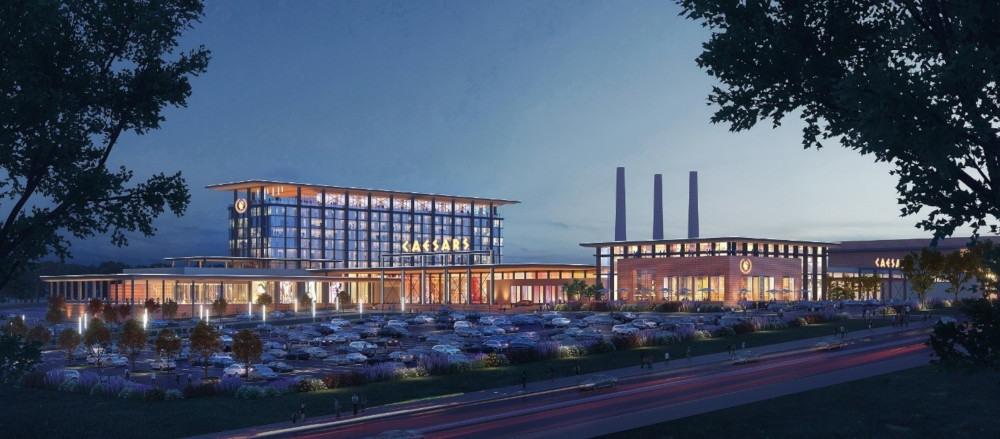 This November, Danville's citizens will vote on Caesars For Danville, the referendum behind Caesars Entertainment's proposed redevelopment of the former industrial-village complex into a $400 million casino-resort.
Branded as Caesars Virginia, the project would reportedly bring 900 construction jobs, 1,300 operational jobs and over $34 million annually in gaming tax revenue to the city. Plans call for some 300 hotel rooms, 35,000 square feet of meeting and convention space, and a 2,500-seat entertainment theater. 
If approved, groundbreaking is slated for late 2021, with a targeted opening in 2023.
"Caesars has a strong record of lifting up small businesses in the areas where they operate, especially those owned by women and minorities," stated campaign committee co-chair Tammy Wright-Warren, a minority investor in the project and one of several local leaders backing the initiative. "This is the kind of partner our area wants and deserves."
[Related: Coastal Virginia Offsite Venues That Celebrate the U.S. Military]
Forward Thinking in Fairfax County
"Our messaging these days is more about the health and safety measures that our partners are rolling out, and more virtual planner shows are filling [the calendar] this year, but we continue to push forward in a positive way," said Dean Miller, national sales manager for Visit Fairfax.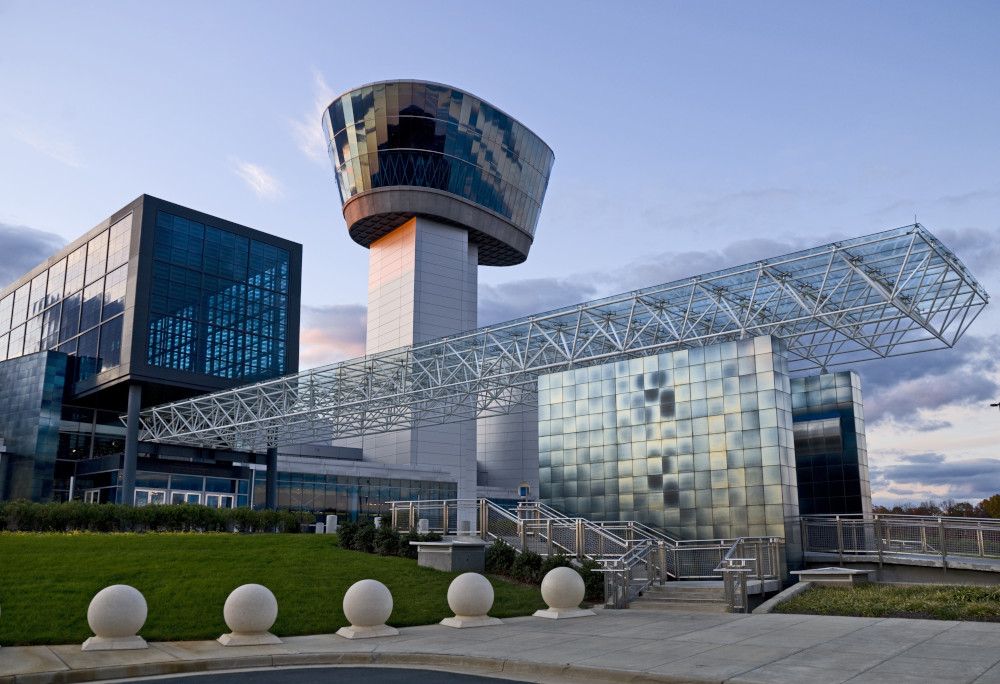 "For planners looking to place programs in 2021, 2022 and beyond, the great news is that our meeting hotels are open, have availability, and are willing to provide groups with customized meeting setups, enhanced cleanliness and safety protocols and versatile contract terms," Miller continued. "With many summer and fall bookings planning to return in the next two years, that includes flexibly accommodating postponements and cancellations."
Completing a six-month, multimillion-dollar refresh in March 2020, Hyatt Regency Dulles is one of several group hotels that capitalized on downtime in the pandemic to complete major renovations. Others now selling refreshed space include the Sheraton Reston, Tysons Corner Marriott and Westin Tysons Corner.
Most Fairfax venues are back open and hosting groups with new health priorities in place. Signature choices include George Washington's Mount Vernon, offering lawn space overlooking the Potomac River, and the Smithsonian's National Air and Space Museum Steven F. Udvar-Hazy Center with its collection of iconic aircraft and spacecraft.
Scheduled for June 2020 but delayed for now, the new National Museum of the U.S. Army in Fort Belvoir immerses visitors in over 240 years of Army history. The 185,000-square-foot museum, from renowned architects Skidmore, Owings & Merrill, includes inspiring indoor and outdoor rental spaces such as the Experiential Learning Center and 300-degree theater. 
Slated for fall 2021 as part of the mixed-use Capital One Center complex in Tysons Corner, the striking 1,600-seat Capital One Hall performance venue will be available for rentals. 
"We are looking ahead to brighter days," said Visit Fairfax's President & CEO Barry Biggar. "When groups are ready to meet again, we are ready to welcome them to Fairfax County and share the new and exciting things to safely explore here."
Read Next: 4 Noteworthy Teambuilding Activities in Northern Virginia
Connect
Charlottesville Albemarle CVB 
434.293.6789
City of Danville 
434.799.5200
City of Lynchburg Office of Economic Development and Tourism 
434.485.7290
Fairfax 
703.790.0643
Richmond Region Tourism 
804.783.7450
Visit Alexandria 
703.652.5369
Coastal Virginia
Chesapeake Parks, Recreation and Tourism 
757.382.6411
City of Portsmouth 
757.393.5111
Hampton CVB 
757.722.1222
Newport News Tourism 
757.886.7777
Suffolk Division of Tourism 
757.514.4130
Virginia Beach CVB 
757.385.4700
VisitNorfolk 
757.664.6620
Williamsburg Destination Marketing Committee
757.229.6511
Western Virginia
Abingdon CVB
276.676.2282
Bristol CVB 
423.989.4850
Lexington & the Rockbridge Area Tourism 
540.463.3777
Montgomery County COC
540.382.3020
Visit Virginia's Blue Ridge
540.342.6025