Reno and Lake Tahoe Embrace the Great Outdoors for the Return of Meetings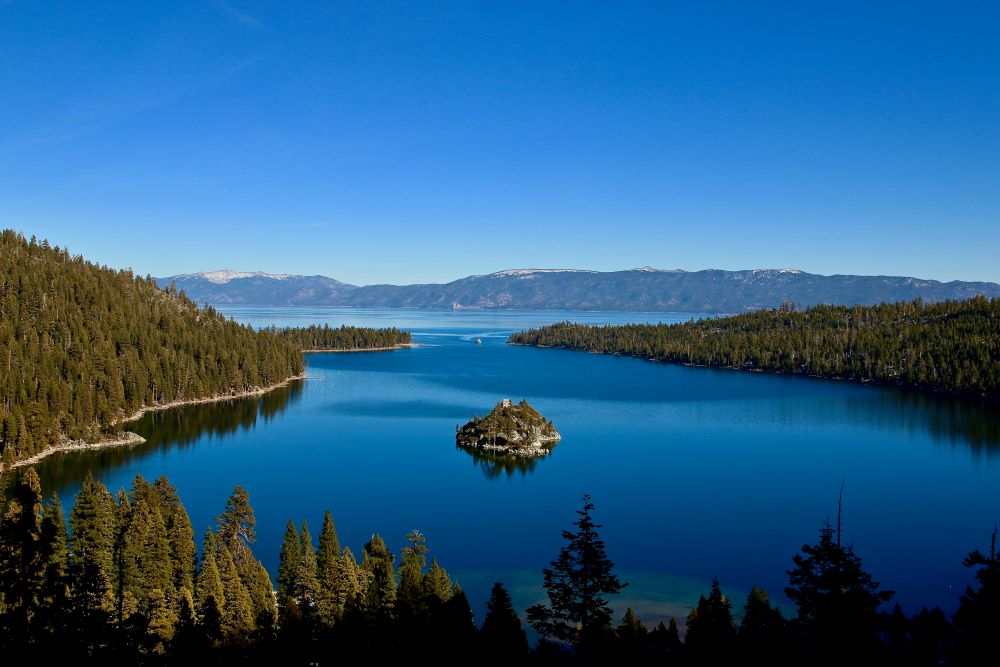 Lake Tahoe. Credit: Charles Harris
Presenting at the January 2021 virtual meeting of the Reno-Sparks Convention & Visitors Authority (RSCVA) board, U.S. Travel Association President and CEO Roger Dow identified Northern Nevada's open-air bounty as a "huge opportunity" for capturing future visitor share.
"All our research says that people want to get out," Dow told the board. "Outdoors is winning, so you've got a great story to tell."  
He believes that signature outdoor assets such as Lake Tahoe, the Sierra Nevada Mountains and the area's leading ski areas put Reno and Tahoe in a "unique position" for rebound. 
"You've got all the pieces," said Dow, citing the safe travel planning encouraged by the national "Let's Go There" campaign. 
Lake Tahoe charmed the National Hockey League (NHL), which brought its outdoor Winter Classic series to an ice rink constructed on the 18th fairway of the Edgewood-Tahoe Golf Course this February. NHL.com columnist Nicholas Cotsonika called the nationally televised weekend doubleheader, which included the Las Vegas Golden Knights among the four participating teams, "hockey heaven."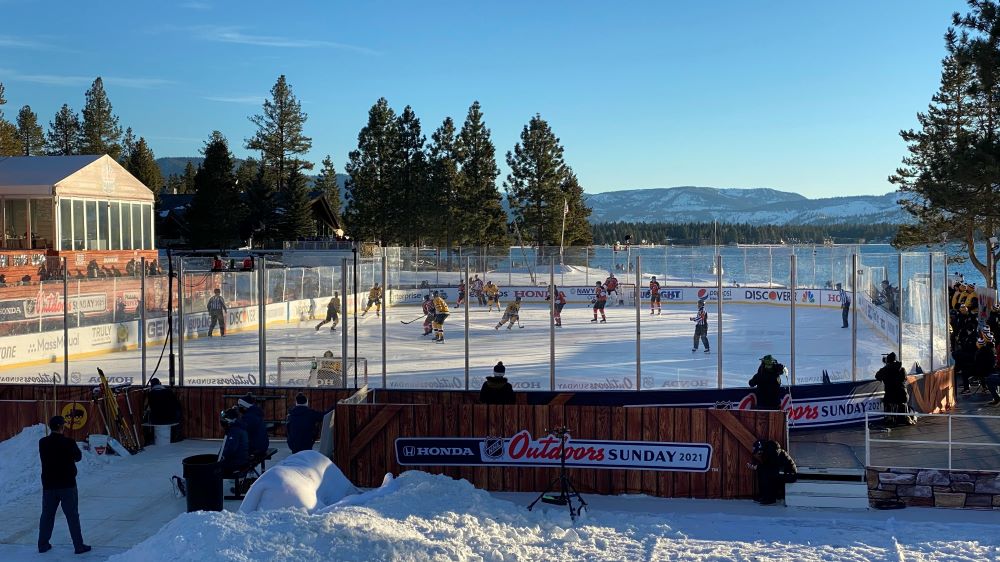 New RSCVA president and CEO Charles Harris is also captivated by Northern Nevada's charms. An avid landscape photographer, Harris, who assumed the role in November 2020 following seven years as chief marketing officer and executive vice president of public affairs for Visit Anaheim, has been using his camera to familiarize himself with his new surroundings.
Embracing Dow's message to all DMOs to "welcome visitors and their sense of adventure," Harris is also training his artful lens on Reno's post-pandemic renaissance for groups.
Reno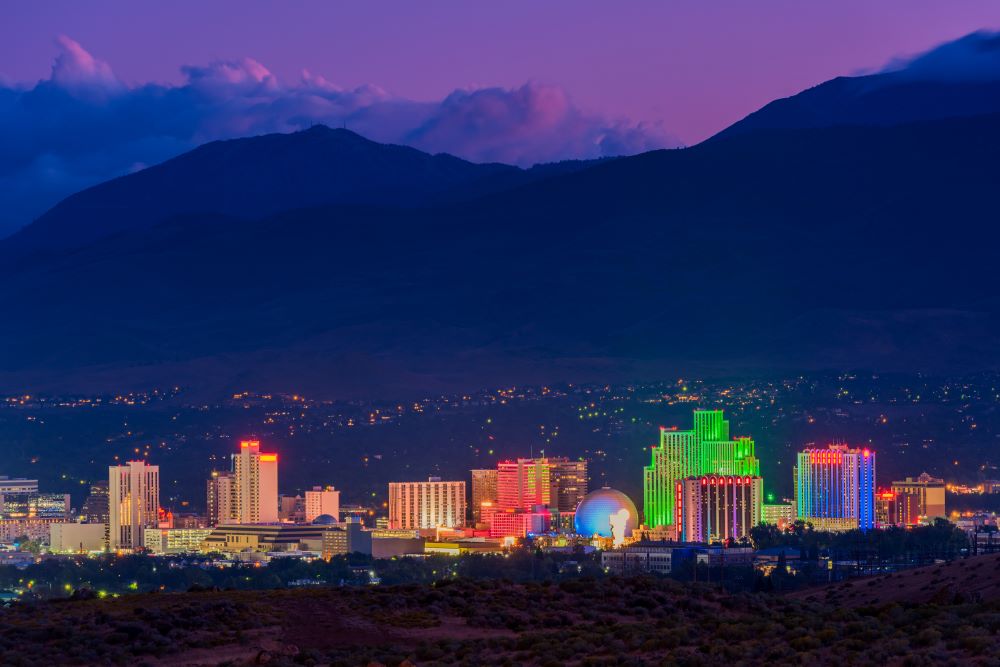 Before joining the travel and tourism industry, Harris worked for several major league teams in California as a sports management executive. 
"My formative years were with the Los Angeles Dodgers," recalled the Chicago native. "Under Peter O'Malley's leadership, the organization did everything the right way. From passion for the business to caring for staff, I carry those best practices forward to this day."
Attracted by "the opportunity to lead an organization for a great destination, implement best practices, and promote Reno's economic vitality to the world," his onboarding priorities include getting to know his team, the board and community leaders.
"For any incoming CEO, those are three pillars for building relationships and trust," Harris said. "Safety comes first in the COVID context, of course, which has made being available and communicating in person a challenge."
The pandemic has not stood in his way.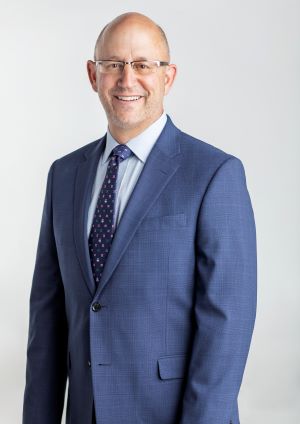 "I met with some 100 people in my first 60 days," Harris said. "And I am in consistent contact with our in-market team on steps for moving past the pandemic."
His paramount focus is on getting the word out on the options for meeting safely in Reno and Washoe County.
"We want to reintroduce the destination to planners and corporate decision makers that have not booked here in a while, as well as reach out to folks that we have yet to engage with," said Harris, who also serves on the Nevada Tourism Commission. "That conversation centers on the unique and authentic offerings that define our four-season destination."
Those multidimensional attributes include gaming and a wide variety of hotels, venues, locations and experiences for gatherings large and small. Washoe County is a prime drive and regional market offering more than 1 million square feet of convention space. And the great outdoors, which Harris calls "magical," readily complement events year-round.
"With research showing how people are embracing the outdoors, we are situated perfectly for returning meetings, conventions and leisure travelers," Harris said.  
His opportunities to amplify that message nationally include participating in U.S. Travel's March 2021 CEO Roundtable, and at Dow's invitation, joining the association's board.
Meanwhile, noting that he "did not bring a magic wand from Disney," Harris said that progress requires a coordinated, collaborative effort. 
"Our team is keeping clients and prospects engaged with creative virtual events. We also have other fresh leadership in town, including Daren Griffin, new CEO of the Reno-Tahoe Airport Authority, and new City Manager Doug Thornley. Aligning with these key operators and other stakeholders are critical components for driving the destination forward." 
Impressive retention rates bode well for meetings. Of the 106 groups representing 163,852 room nights that cancelled or postponed from July through December 2020, 90% have rebooked or are discussing rebooking in the future.
"That shows the commitment from the planners and events that come to Reno as we navigate how and when we can scale up," Harris said. 
Fresh product for returning groups includes Caesars Entertainment's The ROW Reno, which completed a $100 million master update in mid-2019. Slated for this summer, the $47 million-plus redesign of 1,299 rooms at the 1,678-room Silver Legacy Resort Casino completes the renovation of the complex.  
[Related: How Nevada Is Navigating the Near-Term and Beyond]
Lake Tahoe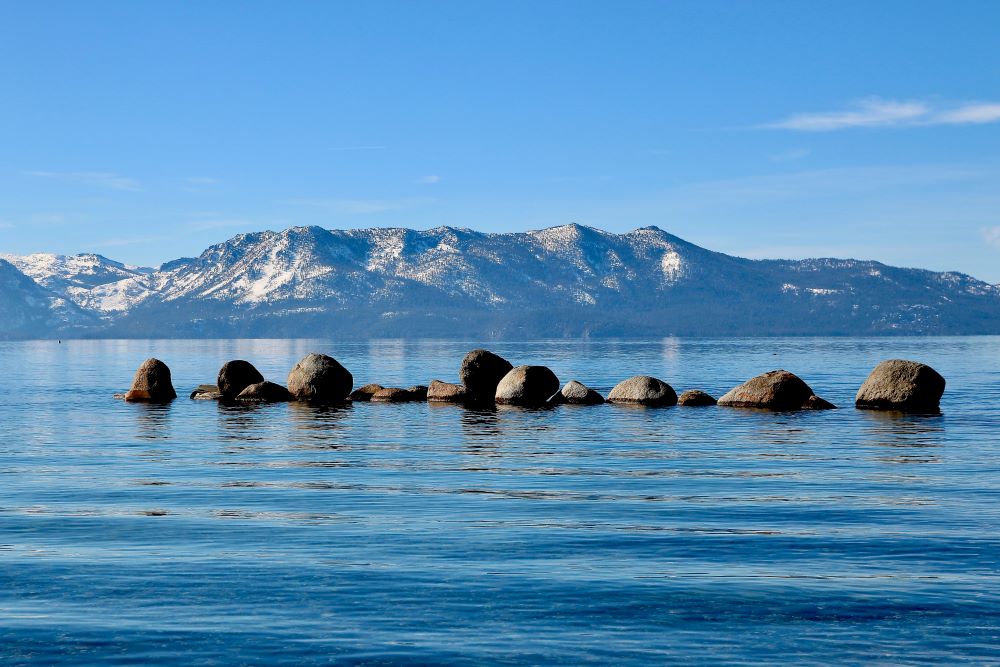 Jeffrey Hentz, CEO of the North Lake Tahoe Chamber/CVB/Resort Association, is another industry veteran drawn by the region's beauty. 
"Meeting planners have always found value in what we can offer as a destination, and now even more so as people are seeking outdoor environments for digital reprieve," said Hentz, who led the Port Aransas Tourism Bureau and Chamber of Commerce in Texas before taking his new "dream job" in January 2020. "The Sierra landscape naturally lends itself to safe and creative group gatherings, prompting organizations to incorporate experiential teambuilding into their programs."
The destination's "Know Before You Go" guide outlines best practices and safety resources "so organizations can get back to meeting and spark the creativity that in-person collaboration provides," Hentz continued. "With plenty of room to breathe and soak up fresh mountain air, local businesses and hotels are going above and beyond with guest safety protocols that adhere to state and industry guidelines. As your onsite planning partner, we have specific information regarding current and modified operations."
The NHL event and other developments, such as the anticipated December 2022 opening of the new 132,000-square-foot Tahoe South Events Center adjacent to the Montbleu Casino Resort, have Tahoe South in a strong scoring position.
"With mention that the new venue will accommodate future events like the NHL Outdoor Games, we expect interest in our destination to continue to grow nationally and internationally in 2021," said Carol Chaplin, president and CEO of the Lake Tahoe Visitors Authority.
In terms of current trends, Chaplin noted that the destination's prime positioning for the Northern California drive market is producing "a slight shift" in telework options.
"Instead of group business, individuals are visiting midweek and working remotely for extended periods of time," she said. "Some boutique hotels are transforming their meeting and convention space into private work areas. During our warmer months, it is certainly easier for conference planners to look at outdoor areas. Furthermore, some businesses are planning a combination of virtual presentations from the comfort of their accommodations followed by in-person outside gatherings that align with current health and safety guidelines."
Chaplin is seeing "a fair amount of interest and queries from group businesses" for the second half of 2021. "Several partners are optimistic for a strong close to the year with pent-up demand," she said, "while others anticipate leisure travel to rebound much faster than the business sector."
With Nevada now phasing in eased restrictions with the goal of opening 100% by June 1, the outlook, like the outdoors, is abundant with new possibilities.   
Connect
Lake Tahoe Visitors Authority 
775.588.5900
North Lake Tahoe CVB 
530.581.8703
Reno-Sparks Convention and Visitors Authority 
775.827.7600
Read this next: 8 Outdoor Venues in Lake Tahoe That Surround Attendees in Nature