3 New Sports Venues for Your Next Special Offsite Event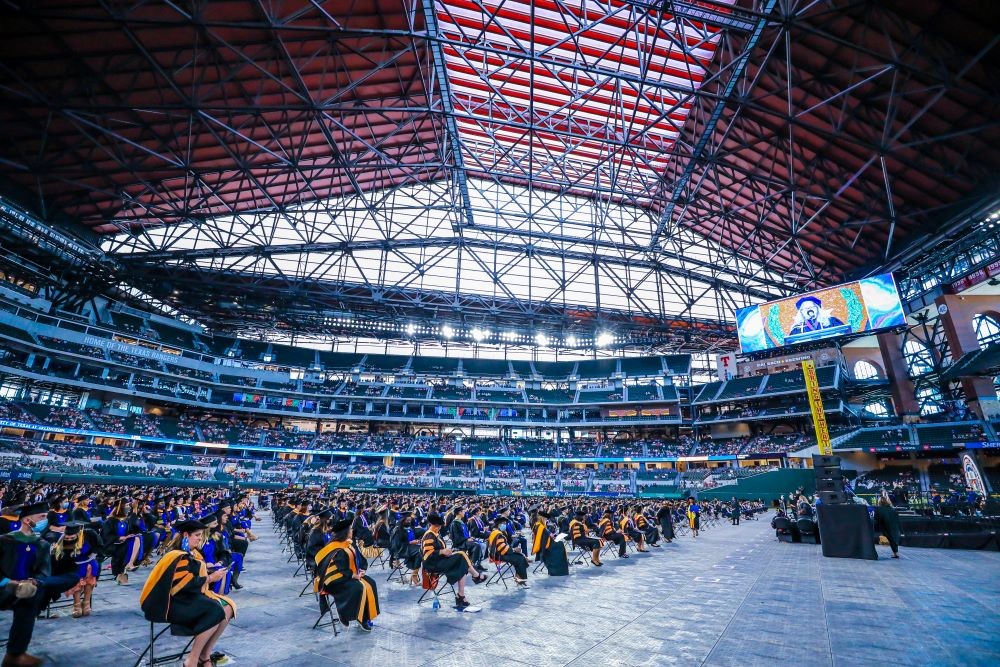 Globe Life Field has hosted many livestreamed graduation events since its opening.
When it comes to offsite venues, facilities like baseball fields and football stadiums always impress. Whether it's a special event in a club suite or a banquet on the same field famous athletes have won major victories, attendees walk away wowed after a gathering at a sports venue. 
The past few years have brought a handful of flashy new sports stadiums onto the scene that were not only designed with sports in mind, but private events as well. Following are some of the most exciting new venues on the scene that can be used for meetings and events. 
Globe Life Field, Arlington, Texas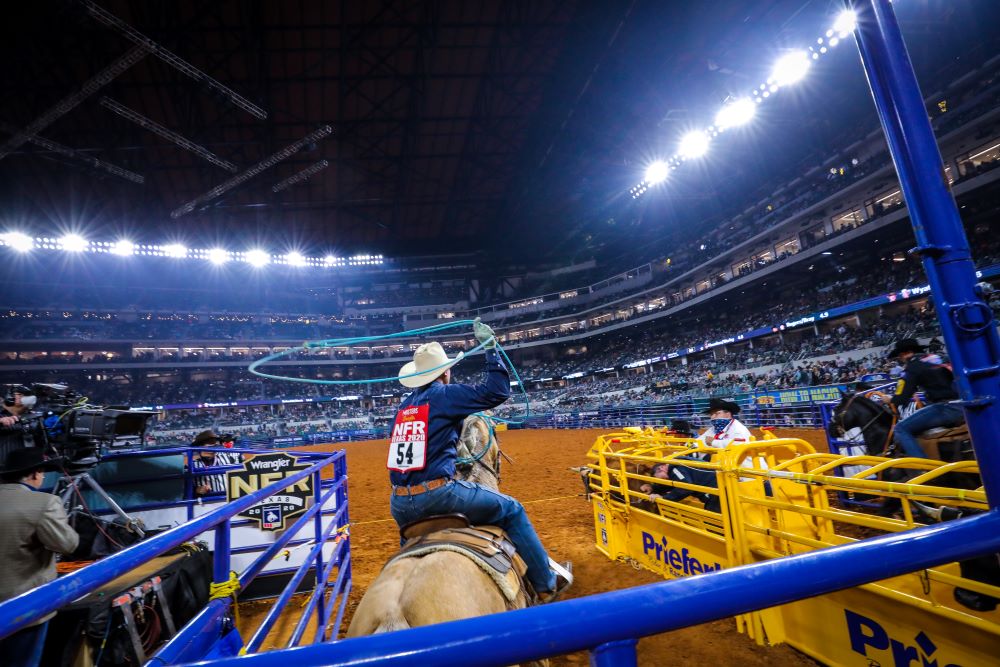 Globe Life Field debuted in March 2020 and is Major League Baseball's newest ballpark. It joins event-ready Texas Live! and Live! by Loews in Arlington's hot new entertainment district, bringing with it tech-forward spaces and a team that is enthusiastic about creating memorable group experiences. 
"Obviously it's a baseball stadium, but ownership realized where events were going, so this ballpark was built with events in mind; the majority of our venues are blank canvases," said Michael Mitton, director of tours and experiences for the Texas Rangers (the home team at Globe Life Field). Highlights include: 
The Field: The ballpark is climate controlled, which means that events of all sizes on the baseball field are possible year-round. 
The Market: Globe Life Field's main concourse can accommodate groups of up to 470 banquet-style or 902 cocktail-style.   
Outdoor Spaces: From the parking lots to its various patios, outdoors spaces are plentiful. The Third Base Patio can host 220 guests banquet-style, or 800-plus for a networking cocktail hour. 
Conference Center: Connected to the Texas Rangers' front office complex, groups can utilize four meeting spaces with retractable walls in Globe Life Field's conference center. 
In addition to its flexible spaces, the events team can also work with planners to organize unique activities like meet and greets with players, Wiffle ball tournaments on the field and clubhouse tours. The tours can go beyond the standard, too. Opening right as the COVID-19 pandemic hit, Mitton acknowledged it was a challenging time for groups. However, the team brainstormed to create out-of-the-box tours that ended up being home runs with participants. 
"We launched a premium tour: It's a 60-minute ballpark tour and 30 minutes on the field to play catch," Mitton said. "It was the first time we were able to get guests on the field, and it was a huge hit. We also created a pregame tour on game days, and it starts about an hour and a half before games open. You have to have a game ticket, and you get a 45-minute ballpark tour and get to watch [the] Rangers batting practice in rows one and two behind the dugout before the gates open.  
"It's one of the only ways to see the Rangers at batting practice with no one else in the stadium. The players were really interactive, waving at guests. Our hope next year is to be able to take those guests down to the field, and we will see with guidelines what we are allowed to do," Mitton said. 
Livestreaming events have been frequently requested in the past year and half. Crawford Jones, account executive for events at the stadium, said that graduations, especially, have showcased the livestreaming capabilities of the venue.  
"In the last two years, we have hosted over 100 graduation ceremonies and over 50,000 students have walked across home plate," Jones said. 
SoFi Stadium, Los Angeles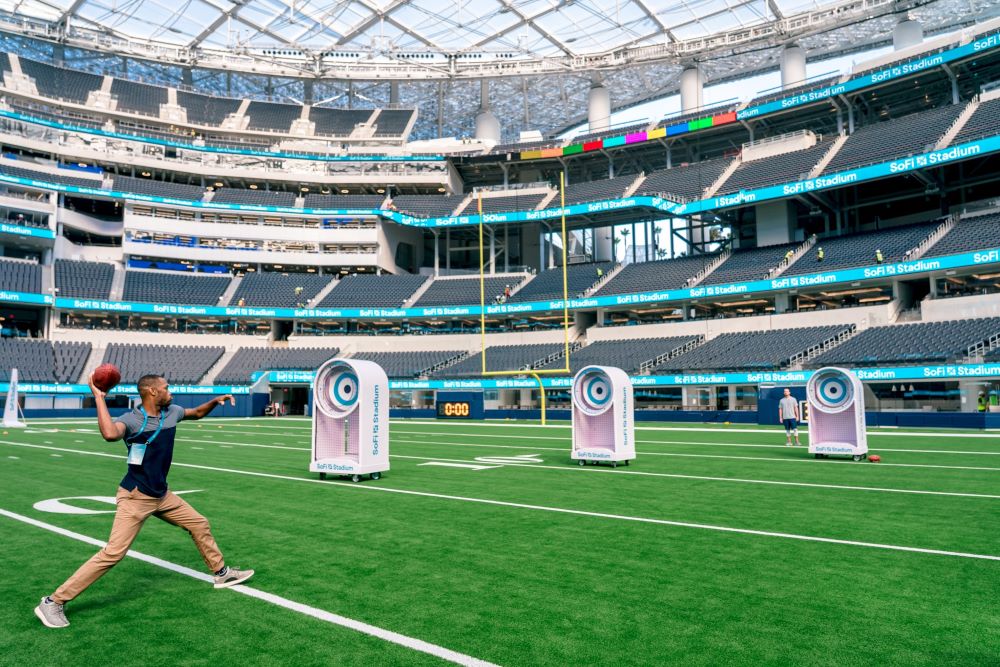 Fresh off its opening in September 2020, L.A.'s multibillion-dollar SoFi Stadium—home of the Los Angeles Rams and Chargers—is set to host some of the world's biggest events. Super Bowl LVI in 2022, the 2023 College Football National Championship, and the Opening and Closing Ceremonies of the 2028 Olympics will take place at the stadium. 
SoFi Stadium is located on the site of the former Hollywood Park racetrack and is the centerpiece of a 298-acre mixed-use development featuring retail, commercial office space, a hotel, residential units and outdoor park spaces. 
Open-air concourses, luxe club rooms and flexible indoor-outdoor patio spaces are all available for private event bookings. Stadium tours are also available to the public. 
[Related: 3 Esports Stadiums to Consider for High-Tech Meetings and Events Offsites]
Allegiant Stadium, Las Vegas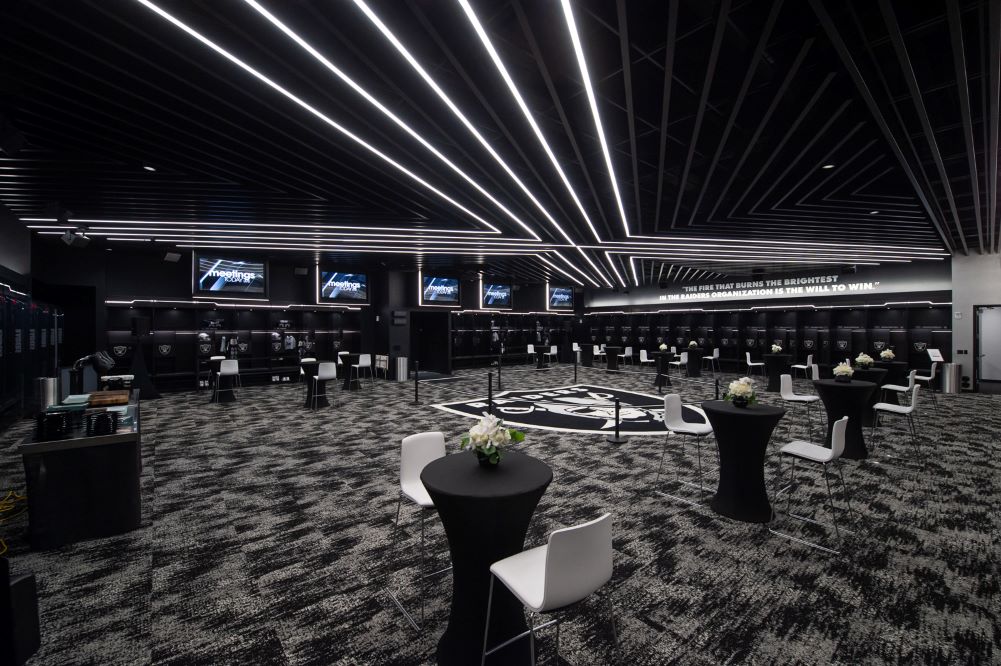 The Raiders' new home has burst onto the events scene in Las Vegas, hosting groups during MPI's 2021 World Education Congress, Meetings Today LIVE! and more. Allegiant Stadium's convenient location near the Strip makes is an easy offsite event option for any of the many groups that come through Las Vegas for meetings and conventions each year. 
On-field activations—on non-gamedays—can be arranged, or special tours of the locker room paired with a dinner or networking event at one of its 10 versatile spaces, like the 24,000-square-foot Coors Light Landing, which boasts sweeping views of the Las Vegas Strip.  
Corporate meetings, tradeshows, small networking events and even full buyouts with the capacity of 65,000 people are possible at Allegiant Stadium, in addition to the engaging activities it can provide to conventioneers like blockbuster concerts and football games. 
Read this next: Inside Allegiant Stadium's Hosting Capabilities