Tap These Arizona Arts and Culinary Treasures for Group Activities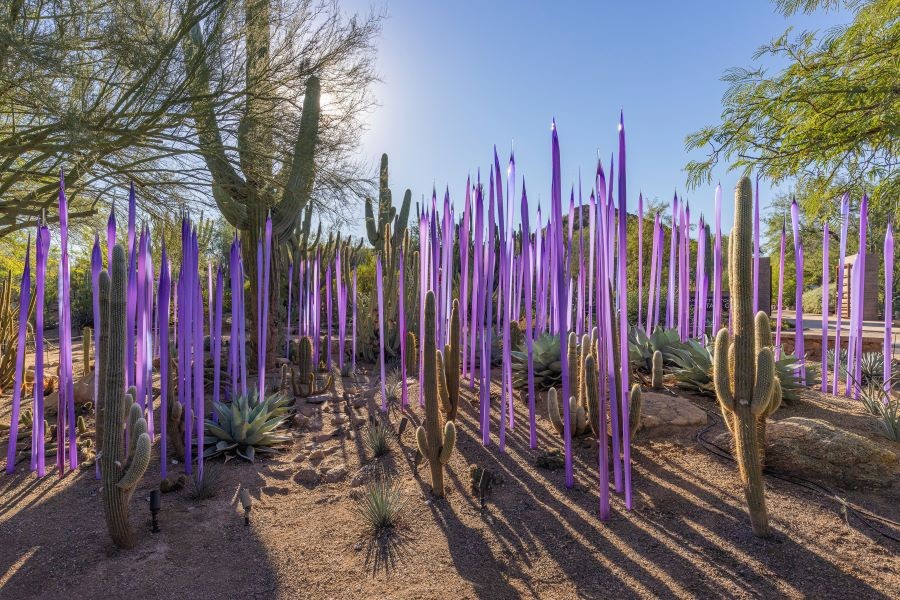 Dale Chihuly, Neodymium Reeds, 2021; Desert Botanical Garden, Phoenix; © 2021 Chihuly Studio. All rights reserved. Photo by Nathaniel Willson
 
While the Grand Canyon State may be most associated with its dramatic landscapes and cacti-studded Sonoran Desert, Arizona also excels in the finer things in life, from world-class, events-ready fine-arts museums to a signature cuisine scene that resulted in one of its metros named as the first UNESCO City of Gastronomy designated destination in the U.S. 
Groups traveling to the state, of course, will be well-served venturing out to explore its iconic natural settings—in fact, most attendees may expect it—but digging a little deeper to showcase Arizona's more manicured lures will provide that element of discovery so important to any traveler. 
Following are some of the signature arts and cuisine spots that are turning heads in Arizona's three major metros: Tucson, Scottsdale and Phoenix. 
Tucson 
With a massive, more than 20-year infrastructure project, Rio Nuevo, transforming an overlooked downtown area with improvements to the Tucson Convention Center and the addition of convention hotels and amenities that may lure travelers in from the destination's desert resorts, Tucson is ready for its close-up. 
[Related: Rio Nuevo District Set to Launch Downtown Tucson in the Meetings World]
But while Rio Nuevo is the biggest news, the history of Tucson as told through its cuisine is what may linger on the lips of attendees. Being recognized in 2015 as a UNESCO City of Gastronomy, Tucson has taken its place on the world stage with a Sonoran cuisine that is informed by the many cultures that have thrived in Southern Arizona. 
Last year, non-profit organization Tucson City of Gastronomy selected its 2021 Certified Restaurants that have won accolades for their interpretation of Southwestern cuisine. Following are five venues associated with that prestigious designation that really stand out for group dining, catering or activities. 
Barrio Charro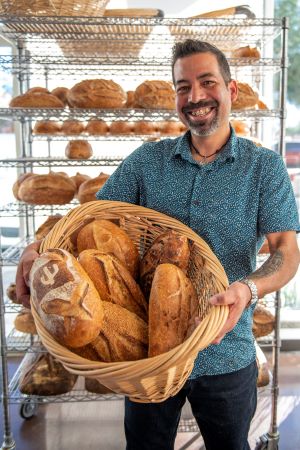 Featuring two James Beard-nominated stars of the local culinary scene, baker Don Guerra of Barrio Bread and chef Carlotta Flores of the El Charro and Si Charro! restaurant group, the signature menu item here is the tortamano sandwich, which features house-baked Azteca bread made with white Sonoran wheat and non-GMO corn flour. Other favorites include its avocado toast, birria and chili con carne, tamales and Mexican street-food-style tlayudas.  
Groups of up to 70 can do a full buyout of the restaurant, which will open in the evening especially for groups and dedicate a chef to create a special dining program. Barrio Charro offers a patio that can seat up to 20 and a dining room that seats up to 50. 
The Grill at Hacienda Del Sol 
Located at the historic Hacienda Del Sol Guest Ranch Resort, a thoroughly charming Forbes Four-Star property with ample meeting space and set in the foothills of the Catalina Mountain Range, The Grill offers an Old-World dining atmosphere punctuated by live guitar or piano music. The restaurant has an award-winning wine list with more than 800 wines. 
Labeling its culinary offering as "New American Cuisine," the AAA Four-Diamond Grill features ingredients from its own organic gardens and local purveyors. Groups of up to 20 can dine at the restaurant, with its patio seating a favorite. The property also offers group dining for similarly sized groups at four other onsite venues, including the 25-person capacity Sandy's Vista. 
[Related: Tucson Powers Through the Pandemic with Major Convention Core Projects]
El Guero Canelo 
This 2018 James Beard Award winner (for its Sonoran-style hot dogs) is owned by Magdalena, Sonora (Mexico) native Daniel Contreras, who operates three El Guero Canelo restaurants in Tucson specializing in Sonoran cuisine, as well as a meat market and even a bakery and tortilla factory in Magdalena—to ensure the bread and tortillas used at his restaurants are of the highest quality. Groups can bring the delicious offerings of El Guero Canelo into their meetings via the restaurants' catering service, which is sure to give attendees a mouth-watering taste of this local treasure.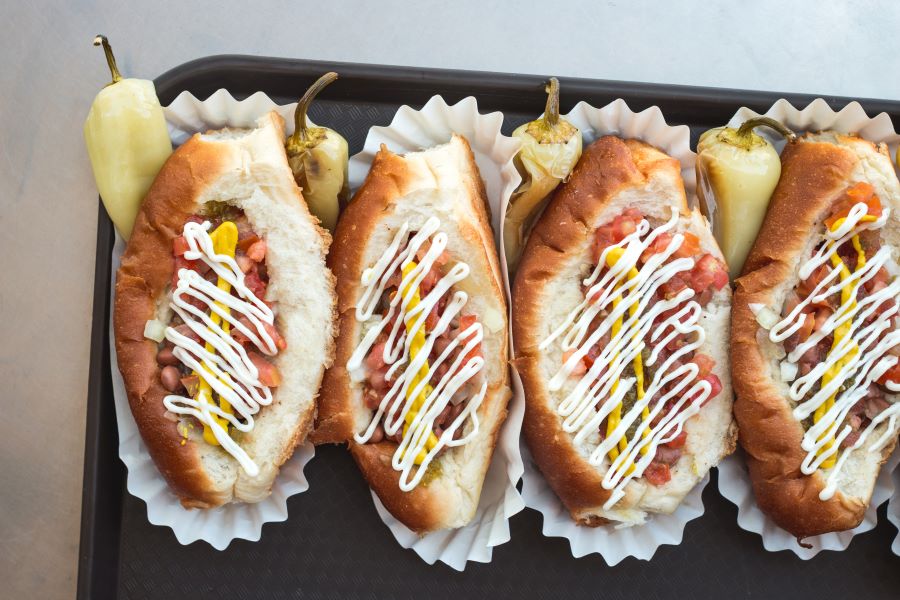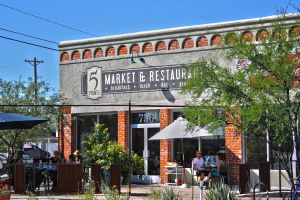 5 Points Market & Restaurant 
Featuring an artisanal interpretation of Southwest cuisine, this celebrated eatery also boasts a bakery and a farmer's market with locally sourced produce and products. The restaurant can accommodate groups of up to 20 but does not take reservations. For a relatively impromptu dining experience or to wow a special guest or client, diners can call a half-hour before to get on a waitlist. 
Mission Garden 
A non-restaurant Tucson venue that celebrates 4,000 years of local agriculture is Mission Garden, which is a re-creation of a Spanish Colonial walled garden that was part of Tucson's historic San Agustin Mission and located on its original site west of downtown. The facility, which was part of the original application for the City of Gastronomy designation, is operated by the non-profit Friends of Tucson's Birthplace and has a mission of representing the region's history of cultivation, mitigating food insecurities and resource depletion, and addressing climate change. 
Highlights here include heirloom Sonoran Desert-adapted fruit orchards and vegetable gardens. Mission Garden offers classes and workshops on a variety of topics, including heirloom fruit propagation and bird walks. Groups can also participate in CSR activities such as weeding, planting, harvesting, seed cleaning and composting, as well as take tours led by a docent. 
[Related: 7 Ways to Savor Sonoran Cuisine in Tucson]
To see a full list of Tucson City of Gastronomy's 2021 Certified Restaurants, visit https://tucson.cityofgastronomy.org.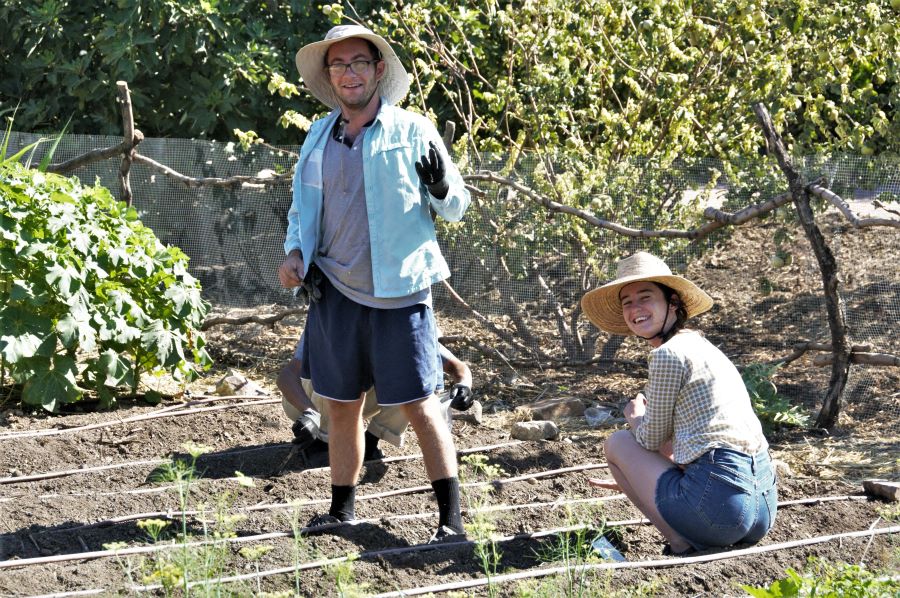 Phoenix and Scottsdale 
The big group activity news in Phoenix, and also neighboring Scottsdale, is two exhibitions—collectively called Chihuly in the Desert—by master glass artist Dale Chihuly. 
The Phoenix version has transformed the always popular Desert Botanical Garden—a showcase of Sonoran Desert cacti and other specimens—into a colorful wonderland of whimsical glass sculpture. Running through June 19, the Desert Botanical Garden can also accommodate up to 350 for a reception and 250 for a banquet. 
In addition to the outdoor sculptures on the Garden's trails, the venue's Dorrance Hall offers an indoor gallery that includes many never-seen Chihuly works, according to the organizers. A Chihuly After Dark version, operating through June 4, allows for nighttime viewings of the sculptures. 
The Garden offers a variety of group options, including Micro Group Experiences for groups up to 15.
[Related: All the Ways to Meet Under the Sun in Phoenix and Tucson]
Other noteworthy, event-ready Phoenix museums include the following: 
Phoenix Art Museum, with a capacity for 800 for a reception and 400 for a banquet. 
Science Center, with a capacity for 5,000 for a reception and 1,200 for a banquet.  
Heard Museum, with a capacity for 500 for a reception and 330 for a banquet.   
Musical Instrument Museum, with a capacity for 1,000 for a reception and 750 for a banquet.  
Other Phoenix news relevant to the meetings industry includes the opening of many new businesses downtown, including a number of breweries. The Phoenix Convention Center, in fact, is opening a brewpub, Huss Brewing Co., onsite. The brewery is scheduled for a spring 2022 opening and is located across the street from Herberger Theater. 
The Scottsdale Chihuly in the Desert exhibit is on view through June 19 and set outside of Taliesin West, iconic architect Frank Lloyd Wright's former home and studio, which is also the state's only UNESCO World Heritage site. The exhibit showcases six installations that are placed inside the building, on the property's lawns, in water features and in the surrounding desert.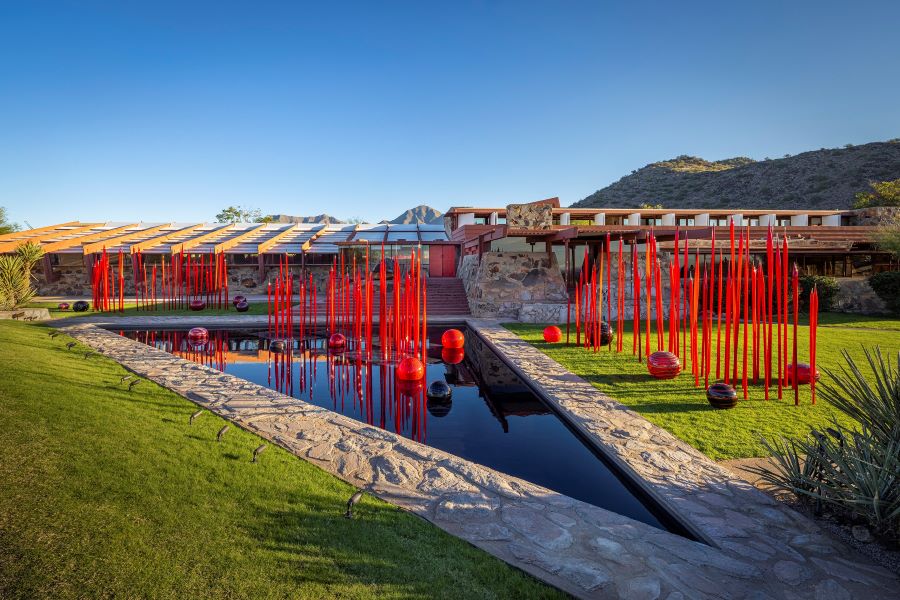 Taliesin West frequently rents its space for groups and can accommodate up to 350 guests for a lunch or dinner program facilitated by an approved list of caterers. 
In other Scottsdale group news, the destination is promoting an Exceptionally Scottsdale program that offers curated experiential tour opportunities that can also be offered as a spousal program. 
Options include wine pairing at Carlson Creek Vineyards; an indigenous Native American arts and cultural experience at the Native Art Market; health and wellness programs; a Nite Rise at Sunset watercolor art demonstration at the Scottsdale Museum of Contemporary Art; the Chihuly Taliesin West exhibit; and many other programs. 
Connect
Experience Scottsdale 
(480) 421-1004 
Visit Phoenix 
(877) MEET-PHX 
Visit Tucson 
(520) 624-1817  
Read Next: Best Event Venues and Experiences in Phoenix, Tucson and Scottsdale