Learn COVID-19 Protocol Best Practices Gleaned From ESPA's Annual Conference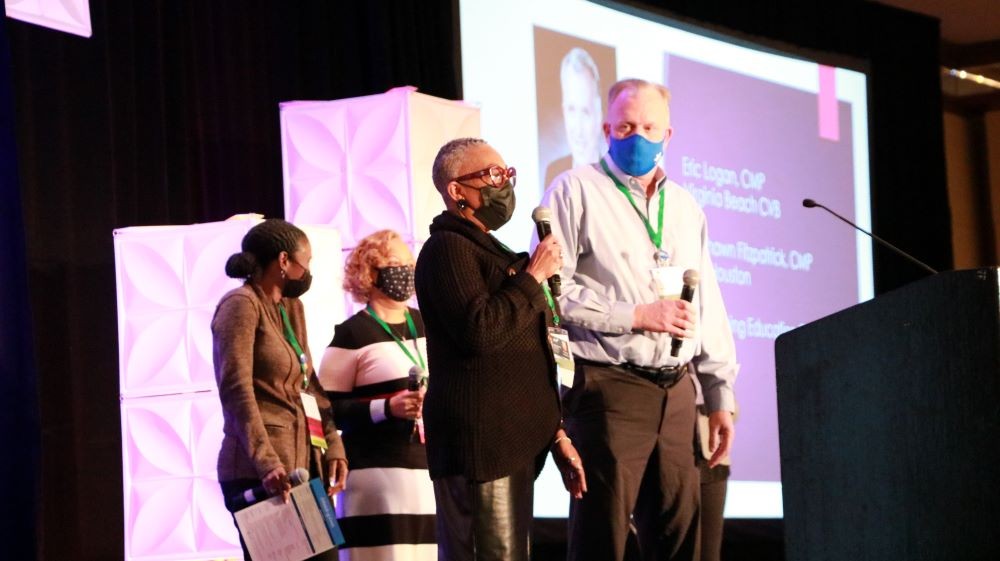 ESPA 2022 Annual Conference. Credit: ESPA.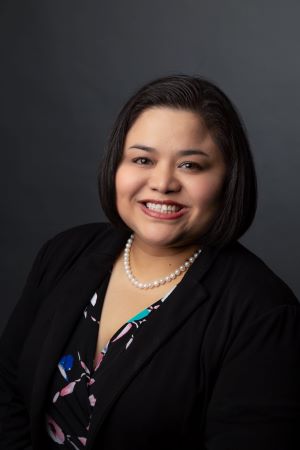 When it comes to executing a robust COVID-19 health and safety protocol regimen for an in-person meeting, what better group model than the annual meeting for the association that represents convention and event service professionals? 
ESPA, the Event Service Professionals Association, held its 2022 Annual Conference January 21-23 in Kansas City, Missouri, after a two-year pandemic hiatus, and organizers knew that even though the gathering was relatively small, the fact that its members were on the front lines of communication and facilitation between meeting and event planners and facilities meant that the conference would be a protocol laboratory of sorts as the industry awakens. 
For ESPA President Paola Bowman, destinations services manager for the Arlington CVB, preparation was key. 
"You can never prepare enough," she said. "We've always had a risk management plan, but just being over prepared is one of the things that resonated a lot—having a Plan B for meals, having a better handle on setups, taking a different approach and looking at it from an awareness standpoint and meeting your members where they are as far as their comfort level." 
[Related: A COVID-19 Convention Services Roadmap to Recovery]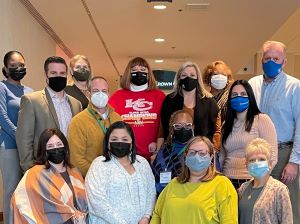 While the number of attendees ended up about half of what the annual event typically draws, at 162 (13 cancelled pre-conference because they self-reported they were exposed to the virus), 99.4% of attendees didn't report any subsequent illness from the event; one person reported a COVID-19 infection a few days after the conference, according to ESPA. 
"I was very, very thrilled with the results," Bowman said. "It's not the ideal size we've had pre-pandemic, but I was very pleased with the networking and the content, I'm still on a little bit of a high. It had been two years—the last one was in 2020 in Denver—and we felt like we could probably host a safe meeting last year, but cost-effectively, we felt we couldn't hold a good, adequate hybrid. There's just something to be said for that in-person, face-to-face component and the value there is in that." 
COVID-19 Protocols in Effect at ESPA 
Following are some of the key protocols ESPA implemented for its 2022 Annual Conference, according to the association, which used rapid-testing company CrowdPass to facilitate attendee approval and monitoring before, during and after the event. 
[Related: 3 Health-Screening Solutions for the Return to In-Person Events]
Bowman added that ESPA selected CrowdPass to handle its screening process because of its ease of use and relatively low cost. 
"We found that CrowdPass was the easiest one to access—you can do it online on their app, and onsite they could cross-reference our database," Bowman said. "So, the ease of it, but it's also very cost-effective for our association. We're a very small association, so the cost was very minimal to implement and track." 
Pre-Conference Protocols 
The following protocols were implemented before the conference began:
All attendees were required to show proof of one of the following: COVID-19 vaccination or a negative PCR COVID-19 test, performed within 72 hours of the conference. (CrowdPass app was utilized to verify vaccination status or negative test results.) 
Advance health screening questions were conducted (also conducted through CrowdPass). 
As part of the registration process, all registrants were asked to agree to do their part and support and abide by established safety protocols that were in the best interest of conference attendees. Attendees were asked to self-monitor prior to and at the conference, and if they experienced any symptoms of COVID-19, to remove themselves from the event and notify ESPA staff. 
[Related: PCMA Convening Leaders Draws a Respectable, and Masked, Crowd to Las Vegas]
The following were requested, but not required: 
Getting a vaccine booster was recommended prior to the event for those who qualify, based on when attendees had received the initial dose(s). 
Taking a COVID-19 test, such as a rapid or at-home test, prior to departure for the event was recommended for all attendees, including those who were fully vaccinated.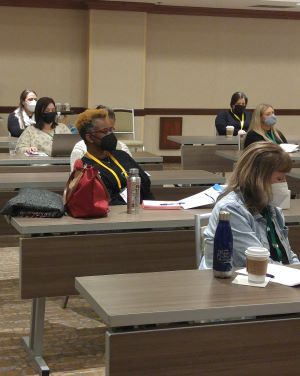 Onsite Protocols 
Onsite during the conference, ESPA implemented the following protocols. 
ESPA checked registrants' approved vaccination or negative test status using CrowdPass upon arrival at registration. Registrants were not allowed entry until they had been approved. 
ESPA required that all attendees wear a mask indoors, unless they were eating or drinking, and on ESPA transportation. The association made N95 masks available to all attendees.   
Attendees had the option to choose red/yellow/green lanyards to demonstrate their comfort factor while networking with fellow attendees. Red: "I'm keeping my distance"; Yellow: "I'm being cautious, but I'm okay with talking and elbow bumps"; Green: "I'm feeling okay with hugs and high fives." 
Seating allowed for attendees to choose the distancing option they were most comfortable with (as much as possible within the contracted space). Each session room offered one per six-foot table classroom seating as well as banquet rounds with four seats. The general session also offered theater seating spaced three feet apart.  
Hand sanitizer was available throughout the space in addition to being giveaways for all attendees.  
Signage encouraged respecting others' space requests according to their lanyard color and reminders about wearing masks.   
Disinfecting wipes were placed at all podiums so mics could be wiped by the incoming speaker prior to use.   
The mobile app, Eventmobi, was used for all session questions for speakers (through its Q&A feature, where questions could be typed in and viewed by all attendees), alleviating the need to pass mics among attendees.
[Related: Industry in Flux: Check Out the 2022 Meetings Today Trends Survey]
Food Service Protocols 
Food service considerations included the following protocols: 
Breakfast was served in individual bags. (Bags included wrapped bagels or muffins, individually packaged fruit, yogurt and granola.)   
Lunch was plated and served by attendants wearing N95 masks. Exceptions to N95 masks were made if requested and only if the server could demonstrate being fully vaccinated.   
All coffee breaks were set as individual grab-and-go, alleviating the need for crowding or lingering at stations and also the need for multiple people using the serving cutlery. Examples were individual glasses with smoothies, crudité or apples with caramel sauce, according to ESPA.  
Facility and Vendor Protocols 
Bowman singled out the host hotel and two key vendors for being great partners in staging the event. 
Host hotel The Westin Kansas City at Crown Center followed Marriott International's Commitment to Clean protocols. Bowman also singled out hotel representatives as being true partners in ensuring the event was as safe as possible. 
AV partner Encore followed its MeetSafe Guidelines for cleaning high-touch items.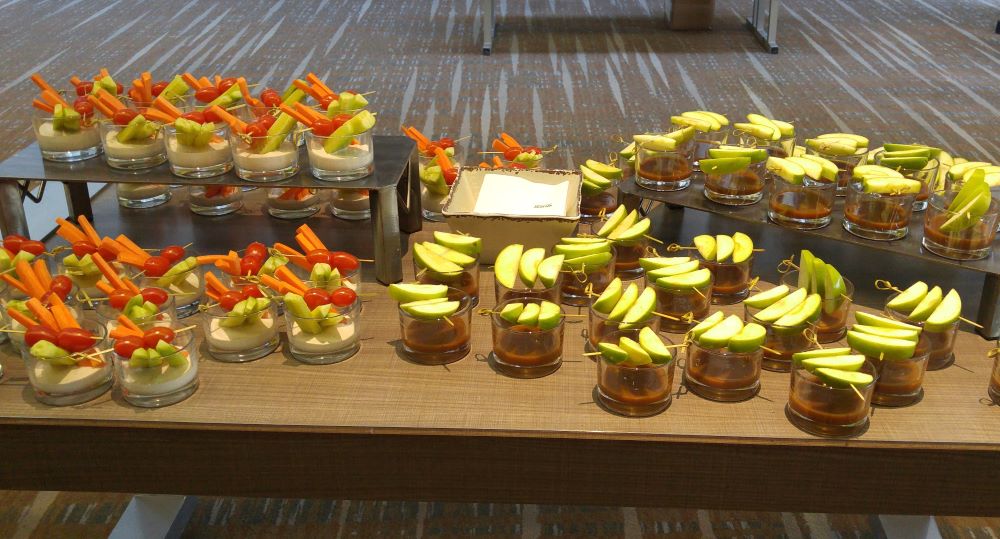 Bowman said she learned that with proper preparation and a heavy emphasis on the individual responsibilities of attendees, groups can meet safely again in-person. 
"The world and our industry are ready for in-person meetings, and the more that associations and organizations like ours that are industry-driven and can show our clients, the better," she said. "Events service professionals can show the world how to do it." 
Read Next: Opinion: You Need Event Service Profs More Than Ever. Here's Why