Dear Ashley: How to Sell the Idea of a Culturally Authentic Incentive Travel Program
Dear Ashley, how do we convince clients to be open to culturally authentic activities outside of the resort for incentive groups? 
—Deanna Nwosu, Event Strategist, Experience Junkies Podcast
Dear Deanna,
What a perfect question to tackle. From my experience, there are many valid reasons clients choose not to prioritize getting off-property to host cultural activities.
On one hand, the company has environmental and personal safety concerns off-property and may want to keep their group close—both from a camaraderie perspective and as an effort to build a COVID bubble. On the other hand, you are trying to stay within budget and leaving the resort requires funds for transportation, the cultural activity and likely staffing. Also, you might think there is just not enough time to fit in an offsite experience. Truthfully, all of these reasons make sense.
[Related: Dear Ashley: What Are Some Special CSR Ideas for an Incentive in Puerto Rico?]
But here's the thing: Getting your attendees out in the local communities can have a hugely beneficial impact on both the attendee experience and the event host. 
Before diving into how to build your culture case, it's important to understand that there are a lot of ways to define cultural experiences. To simplify it for our event context, I like to think of it as "doing as the locals do" by understanding their way of life and what they value. Cultural experiences give our attendees a chance to expand their perspectives, fuel their curiosity and encourage them to get outside of their comfort zone by connecting with an idea, person or activity that is new to them. Framing it this way helps me curate cultural experiences that are memorable and meaningful.
Here are a few ways you can position why including culturally authentic activities is a must for events: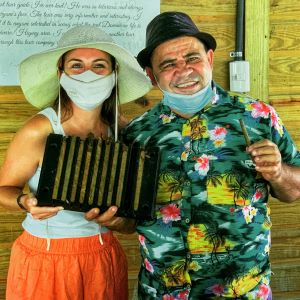 1. Companies need to set their incentives apart.
Cultural activities can help. Incentive trips are unequivocally about the return on investment for the host organization. They are used to motivate and celebrate their top stakeholders to reach stretch goals that benefit the bottom line. As the audience has historically been comprised of sales teams and/or clients, incentive trips are also a huge value proposition for both talent and customer acquisition within a company.
To effectively motivate potential incentive winners, you must set every event apart in a powerful way (both from your own and from your competitors' trips). The truth is, a lot of destinations boast about beautiful beaches, thrilling ziplines and gourmet cuisine. But it is the cultural connections and authentic experiences that can give your trip an edge and set each program apart.
[Related: Introducing Our New Advice Column with Globe-Trotting Meeting Prof Ashley Lawson]
A few years ago, I worked with a client on planning their incentive program in Panama. This was the first time they had selected a more "off-the-beaten-path" destination, and it was the first time they were hosting the trip in a hotel that wasn't a true all-inclusive resort. 
We planned a lot of offsite cultural experiences for the attendees and received overwhelmingly positive feedback. Some of the program survey anecdotes that were shared included, "We were unsure of what to expect but loved it"; "Panama is a place I probably would never have visited on my own, but was a wonderful place to see and learn about"; and "This was such a good place for us to get away from the resort and experience something more authentic."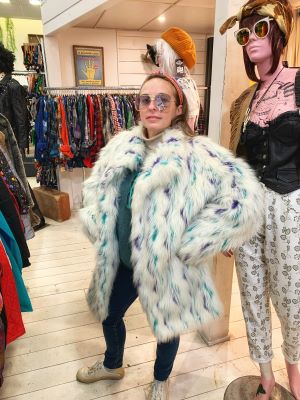 Feedback like this shows that trying new ways of doing things can really resonate with your guests. And these positive experiences and memories will always be associated with the trip host—further extending the trip's ROI.
Ultimately, executives should think of cultural activities as a competitive advantage for their incentive programs.
Pro tip: Work with the destination's tourism board or other partners to do an environmental safety scan of the areas you may be sending your attendees to. Do your due diligence and share your findings with your client to ensure they feel comfortable with the safety landscape, assuming their guests will be out exploring the area.
2. Purpose-proof the workplace with cultural activities.
A recent McKinsey study shared some powerful statistics about what employees want:
70% of employees surveyed said that their sense of purpose is largely defined by work.
63% of employees surveyed said they want their employer to provide more opportunities for purpose in their day-to-day work.
Employees are five times more likely to be excited to work at a company that spends time reflecting on the impact it makes in the world.
Successfully adopting purpose into the employee experience can lead to stronger employee engagement, heightened loyalty and a greater willingness to recommend the company to others.
This means that including more purposeful experiences into incentive trips can have a huge benefit to the employee experience, and ultimately, the company. And if your client is already investing in workplace culture, cultural activities serve as a natural extension of this as many are already based in teambuilding.
One of my favorite culture-based teambuilding events was in Slovenia. As one in every 200 Slovenians is a beekeeper, learning about bee preservation and honey production is a natural way to learn about everyday life in the country. As such, our group worked together to build beehives, and after our handiwork, we were rewarded with samples of local honey schnapps.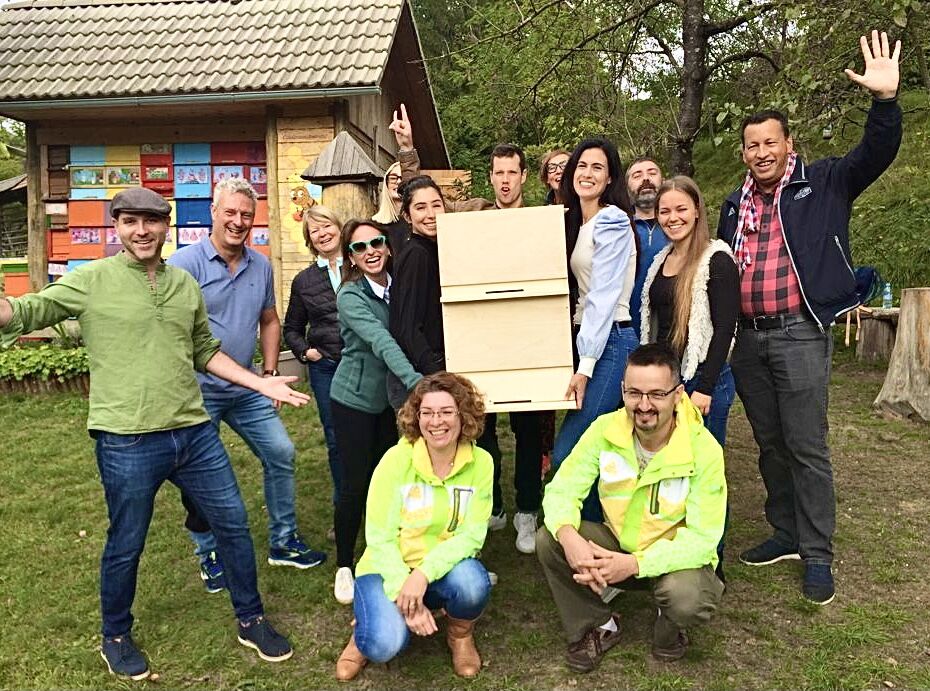 Another example is when I was in El Limon, Dominican Republic. Our group went on a tour that locals developed, promoted and led. Together, we did a rigorous hike to a waterfall and afterwards enjoyed a delicious homemade meal authentic to the region. The leaders shared stories about their life, the challenges that existed in the local area, and the co-op they created to sell homemade jam from the local fruits in their forests. Most of the profits from the guided tour and the co-op benefited their efforts to improve education for the children in their community.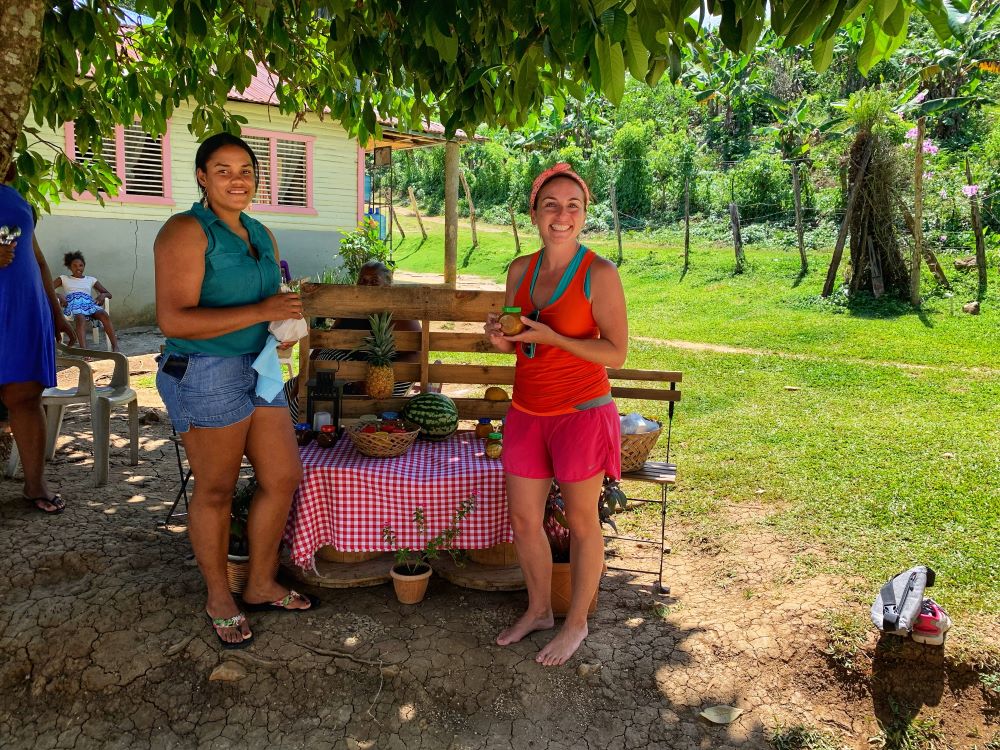 Both of these experiences were engaging, educational and purpose-filled. On top of that, they gave our groups so many fun lessons and memories we continue to reflect on together.
And similar to what I shared in last month's column, you can make a culture-based teambuilding experience even more meaningful by thinking about your organizational values and getting creative about how you can weave them into the activity. The more aligned the activity is with your group, the more you can reinforce the values that you live and breathe at work and bring them into a fun, immersive experience.
3. It's likely your attendees are already craving cultural experiences.
It's a big investment to plan and host an incentive trip. So, it is critical that the investment is delivering what attendees really want.
Analytics and consulting company GlobalData recently published a report that found that demand for personalized, authentic experiences and excursions through travel is growing among "generation hashtag" (defined as people born between 1991 and 2005).
Another Eventbrite study found that "more than 3 in 4 millennials (78%) would choose to spend money on a desirable experience or event over buying something desirable, and 55% of millennials say they're spending more on events and live experiences than ever before."
And it's not just millennials wanting new experiences. A Tripadvisor survey collected data from people 18–75 years old and found that "34% of American travelers said that it's more important now than before the pandemic that they choose a destination where they can immerse themselves in authentic local experiences." 
In fact, "the top three most important considerations in future travel plans to visit a destination are to get immersive by: seeing new places, having new experiences and learning about history and culture."
If you want your incentives to truly drive ROI, ensure you are giving your attendees an experience they are excited about.
Pro tip: Let the attendees help make the culture case for you. In the registration journey, share a few high-level options that attendees can choose from. Offer suggestions like adventurous activities, culinary experiences, connecting with locals, learning the destination's history, etc. Compile the data and then present options that best meet the preferences of the attendees.
4. Reposition the concept of cultural connection.
Culture is often thought of as diving into history, museums and monuments. But honestly, sometimes that just doesn't sound enticing to some. Let's remember the event context of culture that I shared earlier. Culture is about building engaging, immersive experiences for people to understand and embrace new ways that other cultures use to approach life. It's about soaking in what is unique and exclusive to those destinations and learning what everyday life is like. And here is something you might not have considered: Experiencing culture is not always about the people.
In fact, I visited Antarctica, the only continent that does not have permanent human habitation. (Yet scientists live here on a rotating basis.) I quickly learned that the seventh continent's culture is all about wildlife, discovery and conservation—all things you can center an incentive trip around.
When I lived in the Patagonia region of Argentina, the culture there was entirely about epic adventures like white-water rafting, hiking high peaks, kayaking next to glaciers and fishing in rivers that can only be reached by helicopters.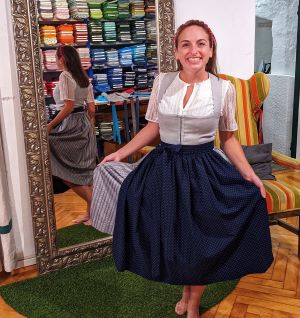 Culture in Salzburg, Austria, is centered around afternoon coffee and cake, whereas much of Guatemala's culture is focused on women's weaving co-ops where you can take home beautiful, vibrant clothes.
Culture can be downright fun, yummy and endorphin-inducing. It can give your guests a sense of wonder and adventure they have never experienced. Make sure you showcase culture in all of the unique ways it exists.
Pro tip: Write out your client's engagement preferences. Then do some research on your destination or connect with a local destination management company to understand what offerings they have. Pick out a few cultural activities that you think would really resonate with your client. The better you can tailor an activity to their preferences, the more likely they will be open to and excited about the idea.
5. Cultural activities (often) don't break the event budget.
Think about it: The typical local—anywhere in the world—isn't living out their days in a flashy or opulent way. This means that cultural activities are often less expensive than other kinds of engagement. 
Even better, cultural activities do not have to be manufactured; they can even be whimsical. 
Think about setting aside an afternoon for the group to explore together and make a scavenger hunt where they can find the "culture clues" of the destination. Discovering street art, having a taste test at food stands, finding treasures in consignment shops, engaging in local traditions like placing love locks on a bridge and learning how to say "cheers" in the local language are always on my go-to lists. Plus, you can use a scavenger hunt app like GooseChase to make it easier to track the culture findings.
Pro tip: Connect with your destination's tourism board or visitors bureau for potential support with your cultural activity. Oftentimes they can offset the budget by sponsoring part or all of the experience. During a recent program in Mexico, I worked with the Los Cabos Tourism Board and they generously sponsored a mariachi band for our farewell event at the resort. This enhanced the entire evening, and our guests were able to experience a taste of the popular folk music born in Mexico. This is also a reminder that there are small ways to infuse culture into the event experience without needing to leave the property.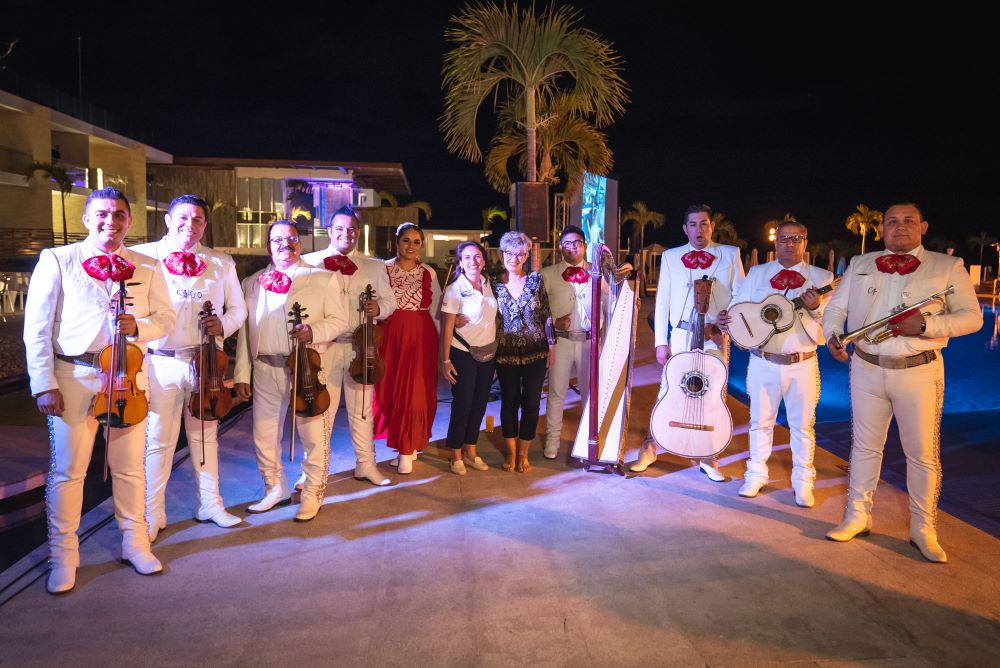 6. Cultural experiences can give your attendees new skills.
According to research from American Psychologist, exposure to multicultural experiences helps expand idea generation, insight learning and retrieval of unconventional knowledge that may be applicable in their own work. Studies show that those individuals who have exposed themselves to these experiences relative to those that haven't are more likely to be see more ways to solve problems, make underlying connections and associations, and overcome "functional fixedness."
These enhanced skills and perspectives could be positively reinforced in the work setting and advance company profitability. This certainly sounds like a win-win for the company!
As you can see, there are many effective strategies to pitch the value proposition of including cultural experiences on the incentive agenda.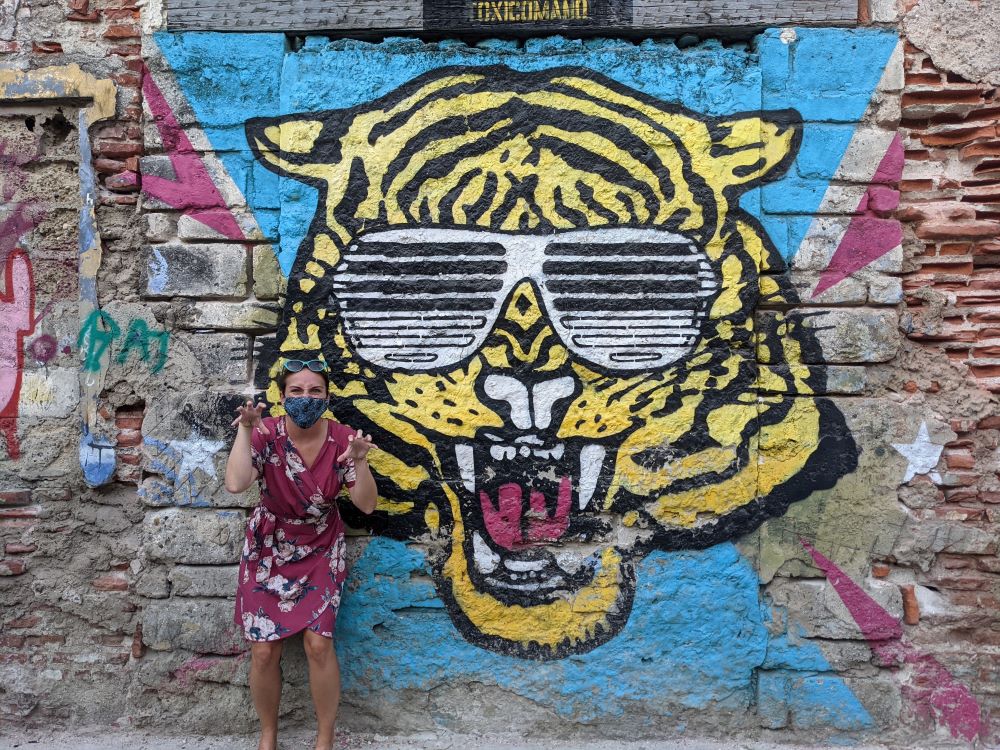 As a columnist who writes about infusing local culture into events, of course I love waving the "culture flag" all day long. This is also because I live and breathe local culture and see how powerful it has been in my own life. 
I am a full-time traveler and approaching my 500th day of living like a local all around the world. Being immersed in the fabric of local communities, I have learned the greatest lessons in global history, culture, geography, language, politics and, perhaps most importantly, my approaches to patience, perspective and acceptance.
I started this column because I believe that as event leaders, we have the opportunity to replace the cookie-cutter agenda with immersive, perspective-building experiences. Not just because they can create awesome memories and new insights (which they do!), but because they have a powerful effect on all who are involved.
I hope the data shared here along with the tips I have provided are helpful as you work with your client to incorporate more authentic moments into their incentive trips!
Continue being curious,
Ashley
Ashley Lawson 
Partner & Vice President | Achieve Incentives & Meetings
Want to ask Ashley a question about infusing local culture and community into your destination events? Send your questions to Ashley at @ashleyroseontheroad on Instagram or email at alawson@achieveincentives.com. 
Read more about Ashley and her work here.
Read Next: CSR Activities for Groups to Give Back When Visiting Hawaiʻi