4 Hospitality Leaders on Why You Should Meet in Myrtle Beach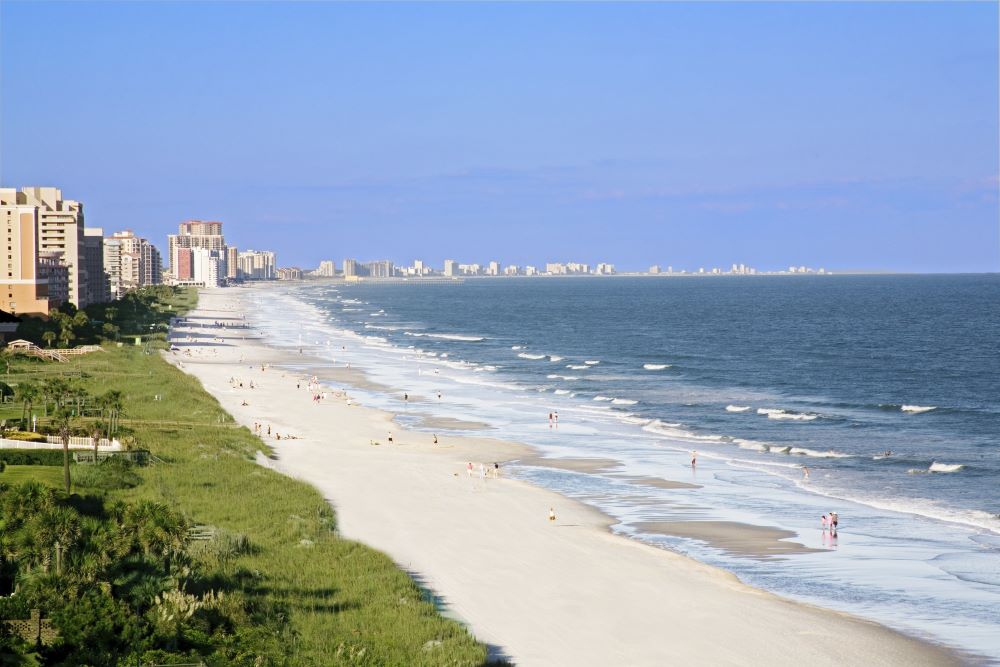 Offering a case study in the wisdom and power of investing significant marketing dollars in an economic headwind, in this case COVID-19, Myrtle Beach is reaping major rewards with a robust spring in terms of hotel occupancy and revenue, consumer spending and tax revenues. As detailed in the Myrtle Beach Area CVB's 2021 Annual Report, the destination's willingness to spend early and often on national awareness-building and other campaigns, including the May 2021 rebrand of the area to "The Beach," gave the long-beloved seaside destination a running head start on recovery. 
Highlights included 345,000 room night leads and 256,000 definite room nights booked, both exceeding goals; top competitive set ranking in search demand; and the No. 1 spot in the U.S. for hotel revenue recovery. Accolades included a prestigious Destiny Award from the U.S. Travel Association for the "Visit Myrtle Beach Shares Some Sunshine" integrated marketing campaign. 
Here, a quartet of local leaders cast their own light on what sets Myrtle Beach apart and has the destination poised for even sunnier days ahead. 
[Related: Multifaceted Myrtle Beach Shines at Meetings Today LIVE!]
Diane Charno, Vice President, Brand and Communications, Visit Myrtle Beach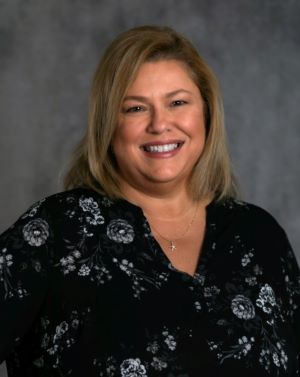 Recovery drivers included our commitment and approach to marketing the destination throughout the pandemic. To keep awareness high when people were looking to get away, we invested in showcasing how people could visit responsibly and take advantage of our 60 miles of wide-open beaches and outdoor amenities.  
Our accessibility was also important. Myrtle Beach has always been an easy drive-to regional destination. With expanded non-stop air service, including the addition of direct flights from Southwest, we are more accessible than ever.  
Influential, too, were key destination features such as our many diverse accommodations. The availability of beach houses and condos with kitchens, for example, provided more options for groups. Local businesses also notably adapted to the new normal quickly with enhanced protocols to accommodate meetings and sports groups.  
Our message to groups now? Bring it to The Beach—Myrtle Beach, South Carolina. From major conventions and executive outings to group tours and sports tournaments, we have the facilities and experienced planning teams that can bring your group back together. And with 2,000-plus restaurants and thousands of attractions serving serious Southern hospitality, keeping your group entertained is a breeze.  
Bob Harris, Executive Vice President of Sales, Visit Myrtle Beach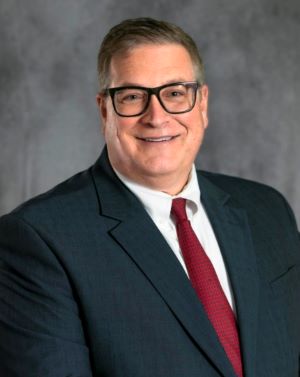 We welcomed groups throughout the pandemic based on criteria shared by meeting and event planners. That underscores the importance of effective client communications, which is a continuing focus for our team as our industry partners do a great job of delivering on planner demands.  
Meetings and conventions are seeing our strongest comeback this year, with leads pacing about 56% ahead of 2019 levels. Sports was a constant group segment for us during the pandemic and remains strong.  We are seeing all sizes of meetings return, including many repeat clients from previous years along with an array of new groups considering our region. 
Our biggest celebration is being able to meet face to face with our clients and prospects once again.  While virtual meetings remain an important communication opportunity, in-person interaction is our most effective method of letting others learn why their group should come to The Beach. We are hosting site inspections, fam tours, sales missions and tradeshows, and look forward to welcoming everyone back to our 60 miles of open beaches and many attractions that make our destination ideal for relaxation, rejuvenation, focus and teambuilding. 
[Related: Myrtle Beach Weathered the Pandemic Well, and Emerges With New Options]
Bob Barenberg, Managing Director, Kingston Resorts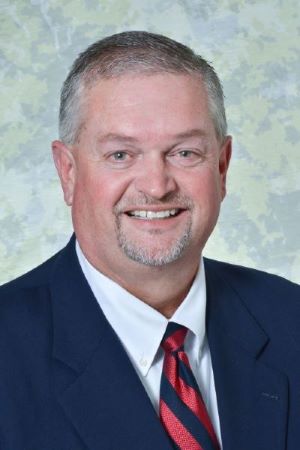 With contributing factors including driving proximity from most East Coast and Midwest locations, and the array of activities that make us such a beloved travel destination, Myrtle Beach finds a way to succeed even in the most shaken circumstances. As the travel industry takes further post-pandemic strides, Kingston Resorts is experiencing one of our strongest years overall on the books. 
Much of our sustained success owes to the recently completed full refresh of all guest rooms and meeting spaces at our two group properties, Hilton Myrtle Beach Resort and Embassy Suites by Hilton Oceanfront Resort.  
In fact, we are focusing our marketing message for 2022 on showcasing the $65 million multi-phase renovation of the two resorts. Representing the most comprehensive project that Myrtle Beach hotels and resorts have seen in more than five years, our investment exemplifies the future of Myrtle Beach and sets Kingston Resorts apart as we welcome business travelers, meeting and event groups, and families to the most elevated experience this beloved seaside destination has to offer.  
Groups have 56,579 square feet of space at the 387-room Hilton property and another 61,165 square feet of space at the Embassy Suites, which comes with 255 two-room suites. Both resorts offer versatile indoor and outdoor options for hosting up to 2,000 guests, along with beachfront access and close proximity to destination excursions.  
Scheduled for completion this summer, the last phase of the renovation will introduce the Black Drum Brewing restaurant, offering upstairs ballroom space with an outdoor terrace and two event lawns. Plus, the newest Currents Seaside Entertainment addition, featuring a pool and two waterparks as excellent amenities for corporate retreats.  
Our goal is to host the largest variety of events possible by providing a seamless setting that is completely moldable to every occasion and represents the newest space and accommodations Myrtle Beach has to offer. 
In terms of returning group business, we are seeing significant improvement in pace over 2021. Up an estimated 65% year-over-year, this is coming primarily from the medium to large group and SMERF segments. Associations are back and weekend sports events are very strong. We anticipate reaching approximately 80% of pre-pandemic levels by year end with steady improvement heading into 2023 and 2024. 
Groups are showing significant flexibility on dates, for day or week and month, which has enabled our hotels to flexibly offer packages and pricing that work for both parties. With the increased price of food that we are all experiencing, clear communication with planners has allowed us to customize menus that meet their expectations on quality and price while keeping it viable for the hotels.  
Brian Monroe, General Manager, Myrtle Beach Convention Center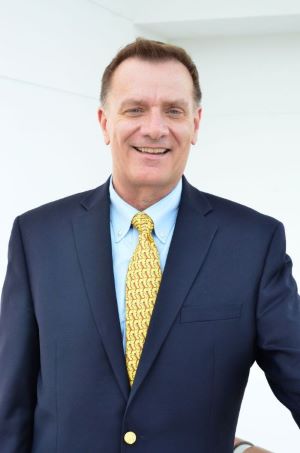 We were fortunate to see events start returning to the convention center soon after COVID-19 vaccines became available. By the fall of 2021, our event calendar was as busy as normal levels. Other key drivers behind this success included the state of South Carolina's quick implementation of a protocol for public events to happen by early summer 2020, and the financial need of event organizers to move forward or risk tremendous loss.  
Our long-time marketing message to groups, "We Host Great Meetings," remains the same. Simple and to the point, we want planners and organizers to know that our top priority will always be making sure their event, convention or tradeshow is great. 
While staffing continues to be a challenge, we are seeing improvement in our ability to hire quality associates. Other than that, we are ready to welcome everyone to the Myrtle Beach Convention Center. Business is very strong.  
Ranging from 100 to 10,000 delegates in the past few months, event attendance is back to 2019 levels, with event revenue equal to or exceeding 2019 levels. All market segments are returning, including conventions and tradeshows, sports tournaments, corporate meetings and social events.  
Representative wins of late include the 2022 SE Petro-Food Marketing Expo, one of the largest tradeshows in the nation related to the petroleum and convenience store industry; the South Carolina Environmental Conference; and Hotel Motel Restaurant Show of the Southeast. 
In the heat of the pandemic, convening outside was the only option for groups, which gave Myrtle Beach, the coastal gem of South Carolina's Lowcountry, major competitive high ground. Set on the Grand Strand's 60-mile arc of Atlantic-lapped beachfront and now marketed as "The Beach," the destination offers a wealth of plein air options, from dolphin tours to live entertainment.  
Celebrating its 90th anniversary last year, Brookgreen Gardens uniquely represents the area's enduring outdoor enchantment. 
In 1930, wealthy industrialist and poet Archer Huntington and his wife Anna, an acclaimed sculptor whose work "Joan of Arc" was the first public monument created by a woman in New York City, purchased land on South Carolina's Hammock Coast with the intent of building a retreat where Anna, diagnosed with tuberculosis, could recover. The following year, the 9,127-acre property, just south of Myrtle Beach, was incorporated as "Brookgreen Gardens, A Society for Southeastern Flora and Fauna." 
With natural highlights including The Live Oak Allée, an arcade of live oak trees planted in the early 1700s, this floral and botanical jewel notably stayed open throughout the pandemic under special dispensation from South Carolina Gov. Henry McMaster as "a place of peace and tranquility."  
Incorporating world-renowned sculpture gardens, the Lowcountry History and Wildlife Preserve, and the Lowcountry Zoo, the venue offers private guided tours, boat excursions, dining and more. With certain membership requirements (discounted for non-profit organizations), Brookgreen also hosts up to 300-capacity association meetings, corporate retreats, social functions and other events. 
Connect 
Myrtle Beach Area CVB 
(843) 626-7444 
Read Next: 3 Southeastern Resorts Perfect for Beach Meetings]