Don't Forget These 9 F&B Priorities as We Resume In-Person Meetings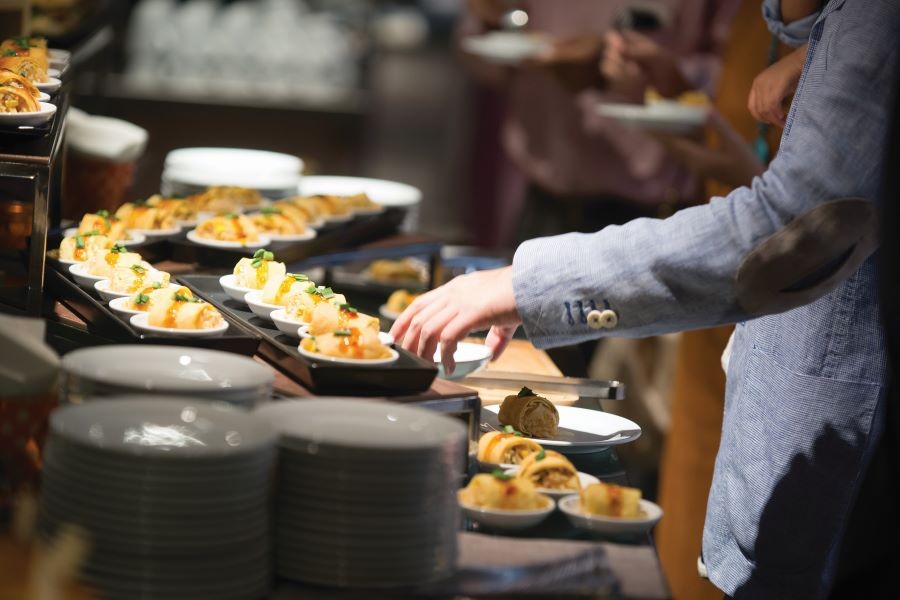 As we begin to host in-person meetings again, what do we need to remember, relearn—and maybe re-invent—about food and beverage service? 
Food allergies and preferences are still around, and may be increasing. According to a 2020 International Food Information Council study, 77% of Americans try to avoid certain ingredients for health effects, food allergies, quality, medical and religious reasons when deciding what to eat and drink. 
Sustainability—environmental, social and health issues—is still a critical priority for both vendors and attendees. Seventy-eight percent of food industry companies reported greater demand for sustainable products and practices from their customers in the past year.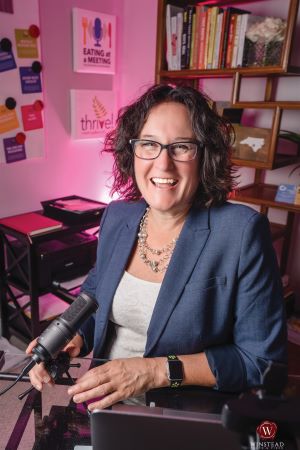 Here are nine tips to help you plan, and maybe reinvent, your event dining experiences.  
1. Know Food Safety Was Already in Place
To sell/serve food and beverage, businesses have certain food safety protocols they must follow. Ask about enhanced protocols they may have since the pandemic, but remember the CDC says COVID-19 is not transferable through food and highly unlikely to be transferred by touching surfaces and/or serving utensils.
[Related Tracy Stuckrath Article: Why the Cuisine of the Coastal Carolinas Is Such a Treat ]
2. Develop Menus Around Attendee Needs
Use the dietary requests from participants as an opportunity to design menus that are unique, delicious, safe and inclusive. Developing menus around needs—allergens, gluten and plant-based—can reduce the number of personalized plates and added stress for everyone.  
3. Design Dining to be Accessible
Ensuring accessibility with dining options means everyone can get to their meal easily as well as having something nutritious and safe to eat. Are the pathways to the dining area easy to navigate and usable by all? Are there a variety of menu options that meet the dietary requirements of all stakeholders?
4. Reduce Food Waste by Tracking Numbers
Over-ordering is a habit we need to break. Two ways to tackle it are to ask which food functions guests will be attending and know the percentage of people who attended and were served at each function in the past. There is no need to order food for those arriving late or leaving early, or for those who have traditionally skipped the functions previously. 
[Listen: F&B With Tracy Stuckrath: From COVID to Food Allergies and Beyond]
5. Plan for Donations in Advance
Even if food waste is managed well, there still may be some over-production. Rather than trashing it, donate food to a nonprofit organization that distributes to food-insecure individuals and families. The Bill Emerson Good Samaritan Food Donation Act encourages the donation of healthy, time- and temperature-controlled food and protects donors from liability. It does need to be coordinated and contracted before the event for food safety and service levels. 
6. Promote Connecting During Meals
Instead of scheduling a speaker during a meal, allow attendees to connect with each other and digest the knowledge they learned in the education sessions. People are ready to talk to each face-to-face—give them this meal time to relax, share and reconnect. 
7. Be Gracious and Flexible With Staffing
The top challenge the meetings and events industry is facing is with recruitment and retention of workforce. Hoteliers, convention centers and restaurants are limiting services, including F&B, to deal with operating with fewer employees. Start the staffing conversation early, ask about what F&B services are open, what the operating hours are, and what the best method is—plated, buffet, boxed—to serve groups based on current staffing levels. 
8. Communicate Clearly
Sharing what food and beverage will be needed, ordered and how it will be served should begin with the RFP and continue through registration and implementation. Share with all stakeholders the same information. Menu items should be labeled with allergens and provided on event apps. And, when it comes to item No. 7 above, make sure everyone knows what food and beverage outlets are open and their hours, especially if you are not providing food and beverage throughout your event. 
[Related: F&B 101: Managing Attendee Food Preferences and Dietary Requirements From A to Z]
9. Upgrade Bars With Zero-Proof Options
It's been estimated that 30% of American adults don't consume alcohol—more than a third of workers would prefer not to drink in professional settings and 66% of millennials are making efforts to reduce their alcohol consumption. Rather than offering only soda and water for those who do not imbibe, get creative by adding non-alcoholic spirits and beer, premium soft drinks, zero-proof cocktails, sparkling waters, kombucha and botanical tinctures.
Read Next: Florida's West Coast Chefs Talk Post-Covid F&B, Upcoming Food Trends and More