Hyatt Regency San Francisco Offers Package to Lure Back Meetings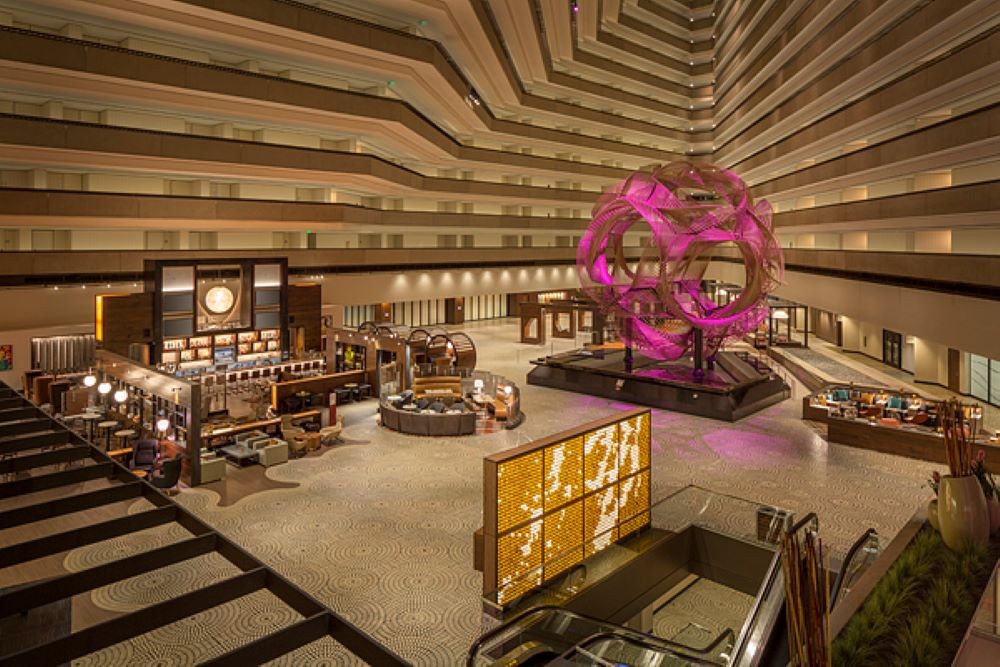 The Atrium at Hyatt Regency San Francisco
Hotels are seeing increased demand for in-person meetings and events across the country, and many are already booked with back-to-back events through the end of the year. 
Hyatt Regency San Francisco is putting its hat in the ring for meetings and events planners that have had trouble facing compression and overbookings in other cities. The hotel recently announced its "Meet Safe, Spend Smart" promotion, a group experience featuring the hotel's premier meeting spaces paired with complimentary event enhancements.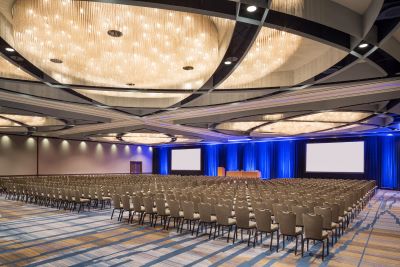 The promotion includes triple World of Hyatt bonus points; one complimentary guest room for every 40 room nights; one VIP upgrade to a one-bedroom suite for every 40 room nights booked; and basic wireless internet access in the meeting space.
[Related: Quorum Conference Center Getting Philly Back to Business]
"Meet Safe, Spend Smart" also offers two added enhancements for groups between 25 and 50 peak rooms, three added enhancements for groups between 51 and 149 peak rooms, and four added enhancements for groups with more than 150 peak rooms, including: 
One one-hour complimentary wine and cheese reception for up to 300 attendees 
30% off coffee pricing for all meeting coffee breaks 
Up to 10 complimentary valet parking passes during program dates 
50% off on wireless internet in meeting spaces, alongside the use of Encore for all audiovisual equipment 
20% off audiovisual, provided through Encore and excluding labor fees 
Hyatt Regency San Francisco offers 821 rooms and 72,000 square feet of customizable meeting and event space in the heart of the city's Embarcadero district, providing easy access to world-class attractions, dining and entertainment encompassing San Francisco's unique culture. 
[Related: Sacramento Is Primed for the Post-Pandemic Era With New Developments]
Meeting and event venues include the 11,125-square-foot Grand Ballroom, the Bayview Room and its adjoining foyer with floor-to-ceiling windows, and the Pacific Concourse, a 17,064-square-foot area that can be subdivided into 15 separate areas. 
The "Meet Safe, Spend Smart" promotion provides event enhancements for meetings booked before December 30, 2022, and held before December 31, 2024.