New Standards and Changes in the Incentive Travel Industry Post-Pandemic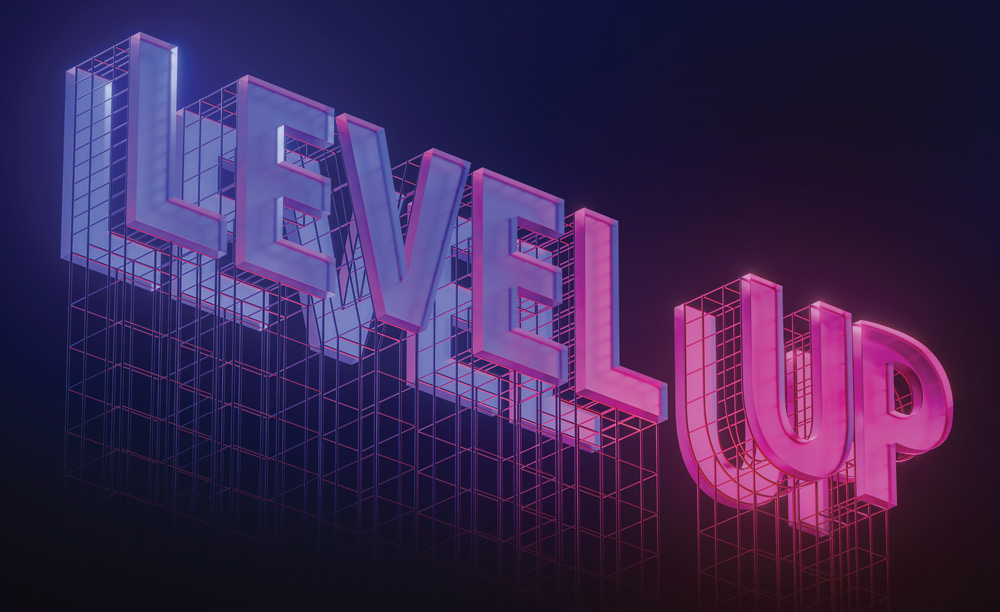 Resorts & Incentives Trends Level Up as Travel Returns
With the transition into what many hope will be a post-pandemic world comes change and adaptation, and not one area of life has gone unaffected. While corporations learn how to best assist employees in a new work environment—creating hybrid opportunities and learning new technologies—the incentive travel industry continues to adjust as well. 
Yet, despite the need for change, the Incentive Research Foundation's (IRF) Industry Outlook for 2022 predicts a 34% increase in overall incentive budgets this year, a positive for the industry and a sign of successful adaptation to post-pandemic needs. In fact, according to Corporate InSITEs' The Changing Face of Incentive Travel report, 94% of the 50 companies it surveyed in 2021 noted the leadership of their corporation considered incentive travel a key in rewarding and recognizing employees. 
What's important to consider, though, is no longer whether incentive travel is possible, but what to look out for now that incentive travel is returning and reinventing itself, reaching pre-pandemic levels similar to those seen in 2019, according to the IRF.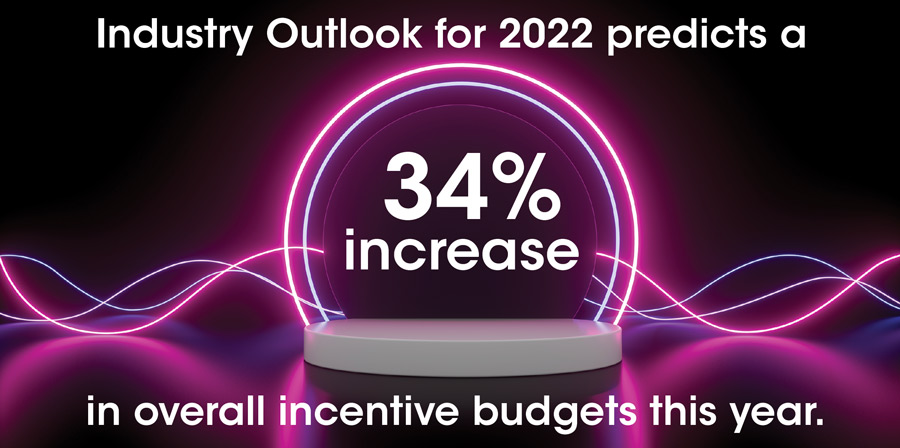 "There's a lot of excitement to get back to doing things," said Gareth Heyman, Wizard of All Things with MorEvents. "We do a lot of things that have never ever been done before and create unique experiences that are harder and harder to do, because the things that you thought were standard that you could get to at this level are now three levels down." 
Incentive travel effectively expands company reach to motivate the maximum number of employees and partners possible, according to IRF, but while prior programs emphasized connectivity and culture-building, those today take on an entirely new area of health and safety regulations. 
[Related: The Future of Sustainable Business Travel in the Meetings Industry]
While 2022 numbers remain steady, things like uncertainty, travel restrictions, testing protocols, local regulations, supply chains and labor disruptions have all impacted the way it looks today. Take note of these major trends to better plan for and prepare your next incentive travel trip. 
Health & Safety 
Perhaps one of the clearest trends in post-pandemic incentive travel is the overall health and safety of a trip. Personal experiences such as recovering from COVID-19 oneself or being stuck in another country because of travel restrictions have not only caused difficulties for people in the past but continue to mentally affect many to this day.  
Trust between companies, employees and suppliers has become a crucial component of any incentive travel trip in ensuring health and safety measures are taken and followed throughout the trip not only to keep everyone healthy, but to keep everyone comfortable, too. 
The difficulty, Heyman said, comes with the lack of service and employees in resorts and hotels. 
"We're finding huge gaps in service, and we call that hitting the carpet," Heyman said. "We never want the attendee to know that there's a problem in the background, that we're scrambling to get their room set up or get their luggage delivered, to get the rooms clean. How do we still maintain the standards that we had and reach new standards when budgets have been cut?" 
Despite the struggle, though, Heyman said, "we never go backward."  
"Once you've set a standard, you've got to blow that away, right?" 
[Related: Sustainable Venues for Greener Meetings in the Pacific Northwest]
Technology and Innovation 
Prior to the pandemic, working from home was a lifestyle only a select few experienced. When most of the world went on lockdown and everything from work and school to buying groceries went online, it caused a shift in the world of technology and innovation, too. 
Now more than ever, the travel and tourism sector is eager for innovation and integration of new technologies into experiences. Contactless and touchless technologies have become a reality for many in an effort to prevent the spread of COVID-19. What was once new has now become commonplace for many.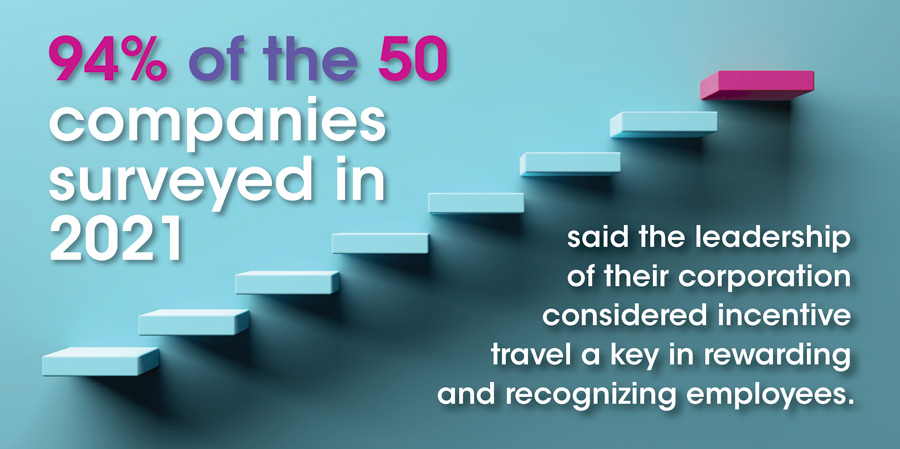 Technology has become essential for a safe experience, but it has also become expected. 
"When you go to a restaurant, you don't say it's not good service unless it's not there," Heyman said. "If you get your dinner served, and you go to pick up your fork to eat and there's no fork, then that's bad service. Your expectation is that there's a fork there, and so simple things like that are the way that we kind of equate to where the [resort and incentive travel] service standards are." 
Resorts and hotels have learned how to use it to make experiences both seamless and unforgettable, as many have implemented audiovisual technology in event spaces, such as adopting Google's AI platforms as a personal concierge tool for guests and installing Smart TVs and Hues lights.  
Sustainability and Green Initiatives 
As reports of irreversible climate change continue appearing on newsfeeds, a heightened awareness of the environment and human impact on nature and wildlife has caused an increase in the desire to be more sustainable and environmentally conscious in recent years. 
"We've learned a lot from this, and we want to be more mindful and to drive sustainability," Heyman said. "We want to drive all these things that we would hope came out of the last two years of being kind of cooped up." 
Several resorts and hotels have implemented sustainability initiatives as a means of promoting advocacy and protection of the earth, and attention to doing so has increased post-pandemic as more travelers seek out green properties.  
Now more than ever, people care about their carbon footprint, and incentive travel has the potential to educate and encourage attendees to make better choices for the environment. Companies and corporations who care about environmentally and socially responsible practices are likely to book resorts and incentive travel trips in destinations and at resorts and hotels with clean-driven practices, according to the University of Central Florida. 
Consider whether a resort sources its food locally or composts leftover food scraps for environmental purposes. Many resorts have also switched to energy-efficient LED lights and motion sensors to conserve energy or installed solar panels on their roofs. 
[Related: Eco-Friendly Meetings in California Pave the Way for a More Sustainable Events Industry]
In planning company trips, remember to remind attendees to reuse towels and linens to decrease energy usage and water consumption, and consider the environmentally friendly promotional products that can be given as gifts—reusable water bottles are becoming popular as resorts and hotels install refillable water stations.  
Creativity and Philosophy 
Now that incentive travel is returning, Heyman said, attendee expectations have shifted over the past two years as many hope to experience something new, and with that shift in mindset came a need for the creation of new and unique experiences. 
"Have they done this before? Is this yet another trip they've gone on? What are they comparing it to?" Heyman said. "We are more self-critical sometimes than the attendee." 
In the creation and designing of experiences, new standards and rules have to be considered, Heyman said. Traveling to new and exciting destinations and staying in unique resorts with inclusive amenities and facilities has always been a part of what incentive travel stands for, but taking part in engaging and authentic team experiences has become a higher priority. 
"People want those more meaningful activities," Heyman said. "They still want that downtime, but we keep them busy, and we keep them engaged. We are absolutely driving the more individual experience. We don't look at it as an event for 40 people. We look at it as an event for one person 40 times, and that motivates you to tailor the trip for everyone to now walk away and look at the individual journey." 
When it comes to any incentive travel program, Heyman said, "We're utilizing all the intelligence that we have now to make that trip the 'wow!' of incentive travel." 
Read this next: 5 Incentive Travel Trends to Watch