Q&A With Rich Luna on ASAE's DELP Program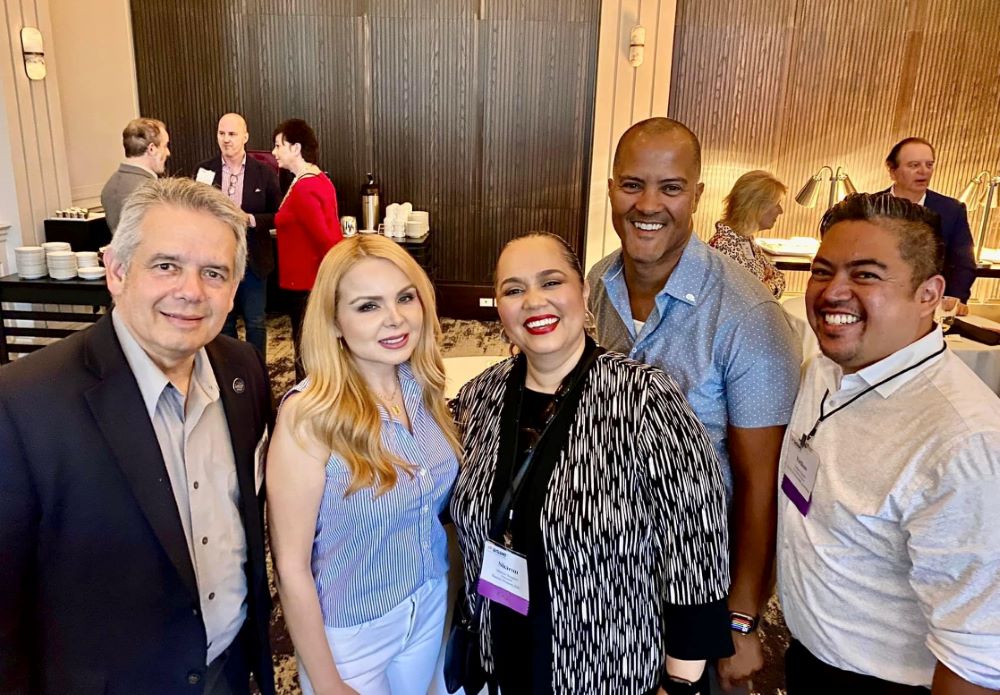 Rich Luna with fellow DELP participants
Q&A With Rich Luna // Senior Director, Content Marketing
Associated Luxury Hotels International (ALHI)
Many people in the meetings and events industry have had the pleasure of interacting with, or being interviewed by, Rich Luna, former director of publishing and editor in chief of MPI's The Meeting Professional.
While at MPI, Luna participated in ASAE's Diversity Leadership Executive Program (DELP), and in his new role with ALHI is continuing his participation as a DELP Alumni. ASAE currently is redesigning the program with the help of DEI consultant Maunda Land, president and CEO of Land Consultants. The association said its next class of scholars in the two-year program will be 2022-2024. 
Meetings Today got a chance to catch up with Luna to ask him about his experience in the program and what he believes it contributes to the associations world.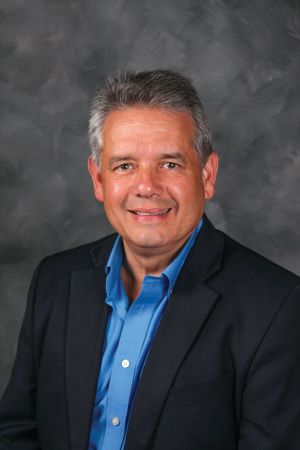 What is ASAE's DELP program, and why, and when, did you participate?
The Diversity Leadership Executive Program was launched in 2000 by ASAE to support individuals from under-represented groups to advance into the ranks of association leadership. Applicants undergo a rigorous screening process and only 12 are selected to be scholars for the two-year program, which enables scholars to attend ASAE Annual and other education conferences, and receive professional development such as mentoring and preparation to become a Certified Association Executive (CAE). I was selected as a scholar in the 2018-2020 class.
I've participated in many diversity programs throughout my career, but after getting to know John Graham (former president and CEO at ASAE) and Larry Alexander (former president and CEO of the Detroit Metro CVB, now Visit Detroit), I was moved by their passion around diversity, equity and inclusion in associations and in hospitality.
Far too many organizations talk a good game, but what impressed me about ASAE and DELP was a real, sincere and actionable commitment to DEI. John and Larry truly inspired me to apply and I consider myself blessed to have been selected. I wanted a program that would really push me to understand how I could be a better leader, to push me outside of my comfort zone and challenge me to see a more complete picture of those around me.
That's what DELP did for me. This program, and this association of like-minded professionals, has helped me stay in a growth mindset. Credit to Michelle Mason (new ASAE president and CEO) for continuing to grow the program.
[Related: Associations Are Increasingly Emphasizing DEI]

What learnings did you achieve via the DELP program?
Several things come to mine. First, it was the friendships and professional relationships I've developed, not just with my class but also with the DELP Alumni. They've been a sounding board, a place to go with no fear for advice, guidance, counsel. We are all there for each other, brought together by a common cause.
Secondly, the exposure to the C-suite, to association leaders, has proven to be a tremendous opportunity to hear first-hand a broad range to ideals and perspectives. Then there's the education. I attended two Executive Leadership Forums (ELF) where we were immersed with powerful speakers and discussions designed to motivate, inspire and elevate my thinking.

How did participation in the program help your career?
It helped me understand my work and our business better. Sometimes we get into these silos around our work, and being a part of DELP and in sharing experiences with association leaders, I've gained a greater understanding of the why, not just the how, of understanding that along with expertise.
It's about emotional maturity and compassion, of adding value not just for the bottom line but for those people all around us who commit themselves to serving our members and our audiences. DELP also helped me gain a greater understanding of the value and power of associations and the impact of the DELP network; one that recognizes its role in supporting not only associations, but communities as well. 
[Related: How to Recruit Underrepresented Professionals for the Next Generation of Leaders]

What advice do you have for other people from under-represented identity groups when it comes to thriving in associations?
[ALHI President & CEO] Mike Dominguez shared a story with us at ALHI about pounding the rock. You'll see a stonecutter hammering away at a rock and even after the 100th hit, there might not be a crack. But then on the 101st hit, the rock will split. It really wasn't that final hit that broke the rock, it was the result of all that had been done before.
I've been an advocate for diversity for a very long time and I'm glad to see progress. I see my DELP colleagues moving into executive director and CEO roles and increased levels of responsibility. I also see organizations that talk the talk, but don't walk the walk, so to speak. My advice is to keep pounding that rock.
[Related: Why Data-Driven Assessments Are the Key to DEI Strategies]

What advice do you have for association leaders when it comes to making sure people from under-represented groups feel welcome and have a path to grow into leadership roles?
I'm still mystified when I see organizations with leadership teams that lack diverse voices, with all that has been said, with all that we have seen in our communities, in society, about the value that DEI brings.
I read a report from McKinsey, the management consulting company, that said the most diverse companies are now more likely than ever to outperform less diverse peers on profitability, showing DEI has a profound effect on corporate outcomes.
I would say to association leaders to spend time getting to know DELP scholars. You will be impressed. You will want them on your team because they will strengthen your organization and bring unique perspectives that will grow your business and grow your membership.
Read Next: The Critical Importance of Diversity, Equity and Inclusion in the Meetings and Hospitality Industries