The Culinary Scene Is Heating Up in South Texas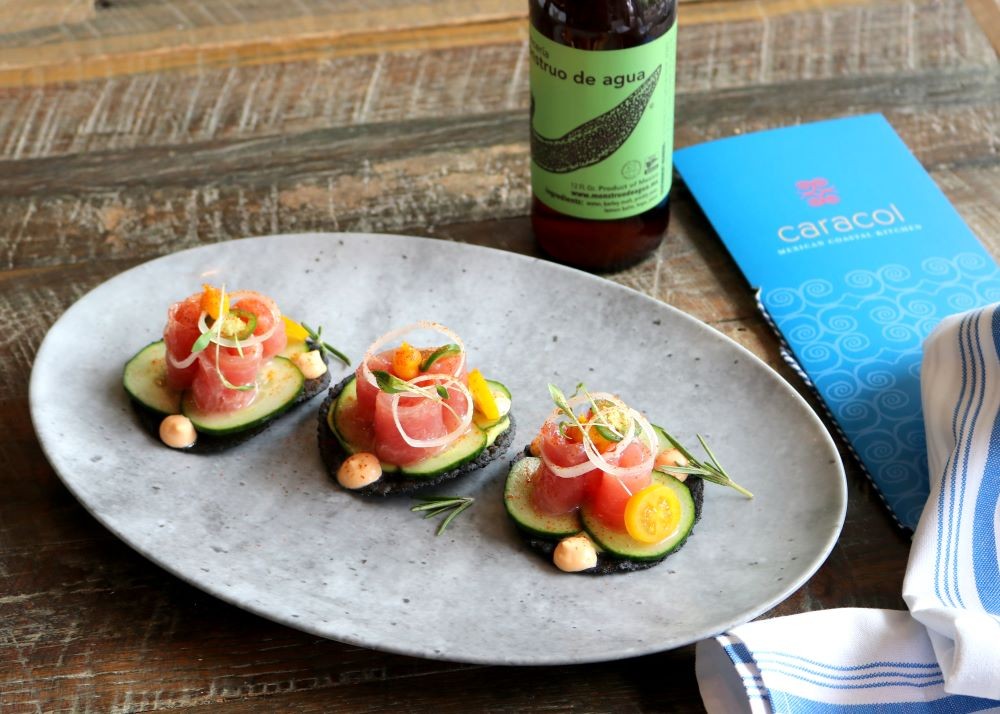 Caracol's Tostadas de Atun Crudo, Houston. Credit: Paula Murphy
It gets especially hot this time of year across South Texas. That makes every day a margarita day at watering holes like Houston's award-winning, event-capable The Pastry War, a mezcaleria serving rare agave spirits from family-owned distilleries in Mexico.  
Galveston groups can also beat the heat at Tsunami Exotic Tequila Emporium or Squeeze Ritas & Tequilas. At Bar Nido in Laredo, Cesar Martinez pays homage to his grandmother Antonia with a cocktail in her name, concocted from mezcal, watermelon and ginger root. 
Meanwhile, South Texas restaurants sizzle in all seasons.  
The Spaniards that ventured into Rio Grande Valley in the 16th century were among the first outsiders exposed to Native American fare. Those indigenous ingredients and dishes set the stage for the evolution of Tex-Mex food.  
Interpretations of this globally renowned cuisine vary around the Lone Star State, and South Texas is no exception. From Houston and the seafood-rich Gulf Coast to the border towns along the Rio Grande River, the region's menu enticingly blends unique tastes and flavors with history and human stories.  
Hot for Houston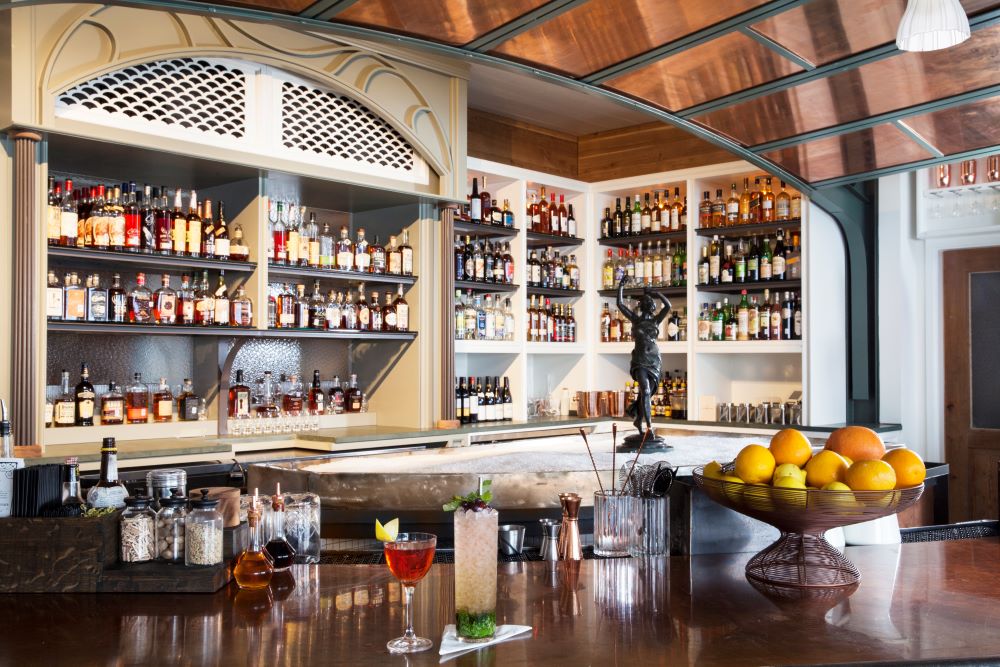 Robert Del Grande, the biochemist turned chef, guitar-playing, charter member of the legendary "Texas Mafia" band of renegades who pioneered Southwestern cuisine in the 1980s, claimed Houston's first James Beard prize 30 years ago when he won Best Chef: Southwest honors in 1992 for Café Annie.  
This May, Del Grande retired as executive chef of his successor concept, The Annie Café & Bar. He continues as chef emeritus and partner in the Schiller-Del Grande Restaurant Group, which operates two group-capable restaurants at Discovery Green by the George R. Brown Convention Center: The Grove and The Lake House.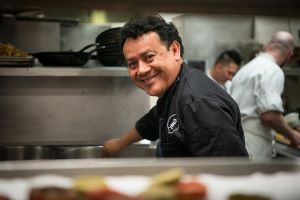 Three peers won the same multi-state Best Chef award (Texas became a standalone category as of 2020) over the next 25 years, starting with Chris Shepherd in 2014 for his since-closed Underbelly.  
Today, Shepherd, who takes care of his own through Southern Smoke, his foundation supporting food and beverage workers, continues to garner acclaim for his multi-restaurant Underbelly Hospitality group. Event-capable concepts include Wild Oats, Shepherd's fresh take on traditional Texas fare. 
In 2016, it was Justin Yu for his vegetable-driven Oxheart. Yu now dishes out French fine cuisine at Theodore Rex, located in a historic iron works building in Houston's Warehouse District behind the convention campus. 
The following year, the culinary Oscar went to serial Beard nominee Hugo Ortega. His five-restaurant collection, with his Beard-finalist wife Tracy Vaught, includes Hugo's in Montrose; Downtown's Oaxacan-inspired Xochi; and Caracol, their Mexican coastal seafood showcase in Uptown.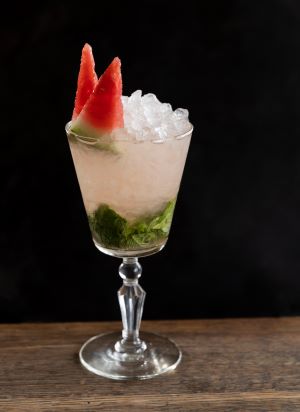 In 2022, Houston finally won its first national Beard award when Julep took top honors in the Outstanding Bar Program category. 
Born in Mexico and raised in Houston, owner Alba Huerta is a pioneering mixologist, author, host and cocktail educator who worked in Las Vegas and around the world before returning to make her mark in Houston. Following lead roles at Anvil Bar & Refuge and Pastry War, both game-changers for the local cocktail scene, she opened Julep in 2014.  
Selected by Thrillist as one of the Best Bartenders in America and inducted into the Tales of the Cocktail Dame Hall of Fame, Huerta's extensive menu at her flagship includes signature julep creations and alluring house, classic and modern cocktails. Thirst-quenchers like her Aphrodite's Cup, mixing tequila blanco, orange liqueur, watermelon shrub, lime and mint, affirm her status as Houston's cocktail goddess. 
Located in Houston's historic Old Sixth Ward neighborhood just west of downtown, Julep has also been named one of the "Top Five Bars in the U.S." by Bon Appetit and one of the "Best Bars in America" by Esquire.    
The Julep to Go truck provides event catering, with tastings and cocktail classes in development. Annual events include her wildly popular Derby Party in May and Oyster Shucking Contest. 
Other 2022 Houston-area finalists in national Beard categories were Hugo Ortega's younger brother Ruben (Outstanding Pastry Chef at Xochi) and Hugo's (Outstanding Hospitality). Chris Williams, who co-founded his event-capable Museum District Southern charmer Lucille's with brother Ben in tribute to their great-grandmother and culinary innovator Lucille B. Smith, made the final cut for Outstanding Restaurateur. 
Of the seven Best Chef: Texas semifinalists, Christine Ha and Tony J. Nguyen of Vietnamese restaurant Xin Chào and Quy Hoang of BBQ haven Bellaire's Blood Bros. reached the final round. 
Another Beard-nominated standout is Sylvia's Enchilada Kitchen. Chef-owner Sylvia Casares left her corporate career at 42 to become Houston's "Enchilada Queen." Her Tex-Mex cooking classes are a group must, along with events and catering at her two Houston locations.  
[Related: What to Do and Where to Meet in Houston]
The Gulf Coast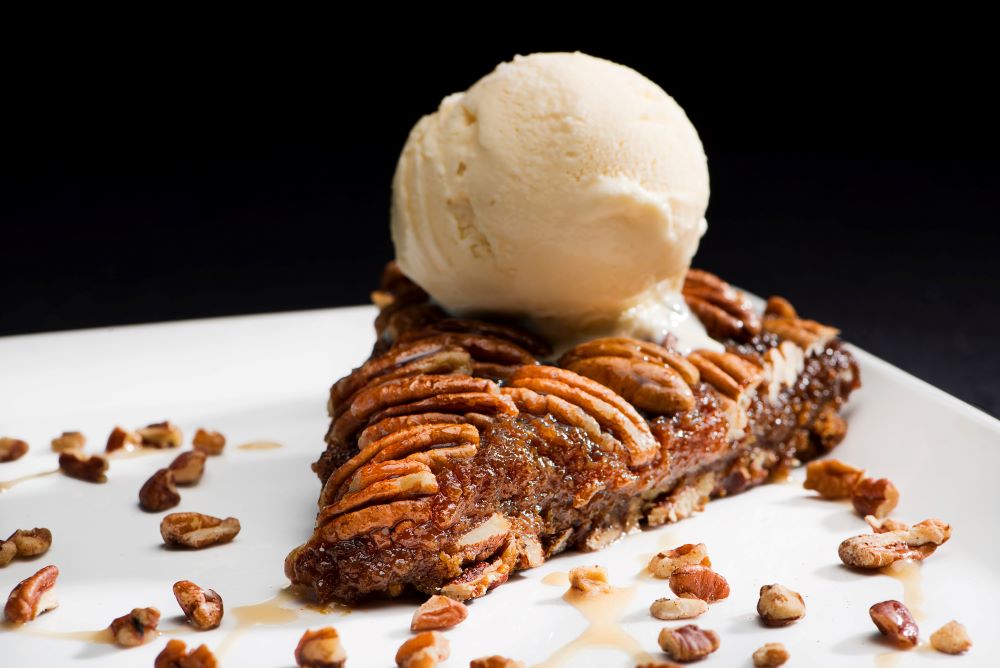 Eating well is a long-running Galveston tradition, epitomized by Gaido's Seafood Restaurant. 
Opened in 1911, this fourth-generation family-owned coastal classic is for fresh-caught seafood classics like the signature shrimp stuffed with blue crab. Pecan pie is the official state pie of Texas. Covered in Hill Country pecans, Gaido's version, which is featured in the Neiman Marcus catalog, is decadence defined. The pecan-encrusted mahi mahi is a great prelude. Private dining spaces for 20 to 300 people include the ocean-facing Main and Gulf Rooms, and elegant Pelican Club, which looks enticingly into the kitchen.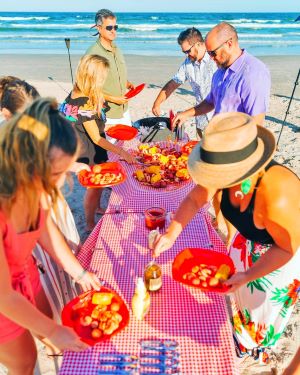 Another local heirloom is the former Hotel Galvez, now named Grand Galvez. Currently undergoing a multimillion-dollar renovation, the 220-room "Queen of the Gulf" from 1910 hosts groups of up to 500 people in a mix of flexible indoor and outdoor spaces. Long-standing traditions at this AAA Four-Diamond beachfront landmark include the award-winning Sunday Brunch, with room for groups making reservations. 
Located on one of the longest barrier islands on the Texas coast about 38 miles from Corpus Christi, Port Aransas ("Port A" locally) features 18 miles of continuous beach and shoreline, diverse nature and outdoor programming, and a fetching culinary scene.  
Event-capable standouts include Lisabella's Bistro & Bar, with the specialty Mermaid Soup headlining a savory seafood menu and large wine collection. Welcoming corporate events and private parties, and with available onsite accommodations and golf cart rentals, Trout Street Bar & Grill features scenic ship channel and marina views. Rollin' Tide Boil Co. provides three-hour private BYOB seafood dinners on the beach at sunset, featuring a Lowcountry shrimp boil and bonfire. 
[Related: 5 Outdoor Teambuilding Activities in Galveston, Texas]
Border Favorites 
History runs deep in the border city of Laredo. Founded in 1755 in the Mexican province of Nuevo Santander, the city served briefly as the capital of the short-lived independent Republic of the Rio Grande, making Laredo the only Texas locale to have flown under seven flags.  
With traditions in the area running strong, this largely Hispanic center features a dizzying collection of Mexican restaurants serving authentic fare such as empanada-meets-quesadilla kekas, mole and chile relleno. Food celebrations include the annual Jalapeno Festival each February—jalapeno eating contest included.  
La India Packing Company is a true local treasure. Founded in 1924 as a grocery store, this inviting time capsule is for all kinds of Mexican spices, herbs and seasonings. Groups can also enjoy dishes such as scratch-made mole and mesquite-grilled chicken at La India's Tasting Room Café. 
Following high-end stints including New York City's three-Michelin starred Le Bernadin and the Four Seasons Resort and Club Dallas at Las Colinas in Irving, Texas, Roberto Gonzalez returned to his native Laredo to open El Capataz. From the Peruvian-inspired ceviche to the 3-Hour Prime Rib, his Latin-American fusion menu of "botanos" (snacks or appetizers) and cocktails zest up group dining at his contemporary hacienda-style restaurant. 
Set on the banks of the Rio Grande with spectacular views of Mexico, historic group-capable La Posada Hotel, Laredo's only Four Diamond property, is home to two award-winning upscale restaurants, Latin-inspired Zaragoza Grill and The Tack Room steakhouse. 
With two Laredo locations, family-run Palenque Grill, offering catering and hosting events, is renowned for authentic tortillas, enchiladas and specialty Mexican dishes. Fun fact: In 1975, founder Juan Francisco "Don Pancho" Ochoa launched his El Pollo Loco grilled chicken chain on Mexico's North Pacific Coast. After expanding throughout Mexico, he opened in Los Angeles, where Brad Pitt's first Hollywood job was handing out El Pollo Loco flyers dressed in a full chicken costume. 
This year, Chef Maita Fernandez celebrates the 10th anniversary of her casual fine-dining Lolitas Bistro, featuring scratch-made cocktails and an outdoor patio. 
McAllen, the City of Palms, also comes with deep-seated culinary tradition. 
In 1908, brothers Enrique and Modesto, sons of Diodoro Guerra, opened the first business, a mercantile store, on 17th Street in downtown McAllen. Later known as "Guerra Street," this central thoroughfare today is the heart of the McAllen Entertainment District. In 2008, three years after McAllen recognized the Guerras as a "Founding Family" in South Texas, cousins Jose "Che" and Arturo Guerra, Diodoro great-grandsons, opened The Patio on Guerra. Housed in one of McAllen's oldest buildings this perennial group favorite offers the Centennial Room on its open-air patio for private dining. 
Connect 
Visit Galveston  
(409) 797-5000 
Harlingen CVB
(956) 622-5053  
Houston First Corporation 
(713) 853-8100  
(956) 795-2200 
South Padre Island CVB  
(956) 761-6433 
Visit Corpus Christi  
(361) 561-2000 
Visit McAllen 
(956) 682-2871 
Visit The Woodlands
(281) 367-1151 
Read this next: New and Tried-and-True Event Options in Austin and the Hill Country