California's Renovated Historic Hotels and Other Western Hotel News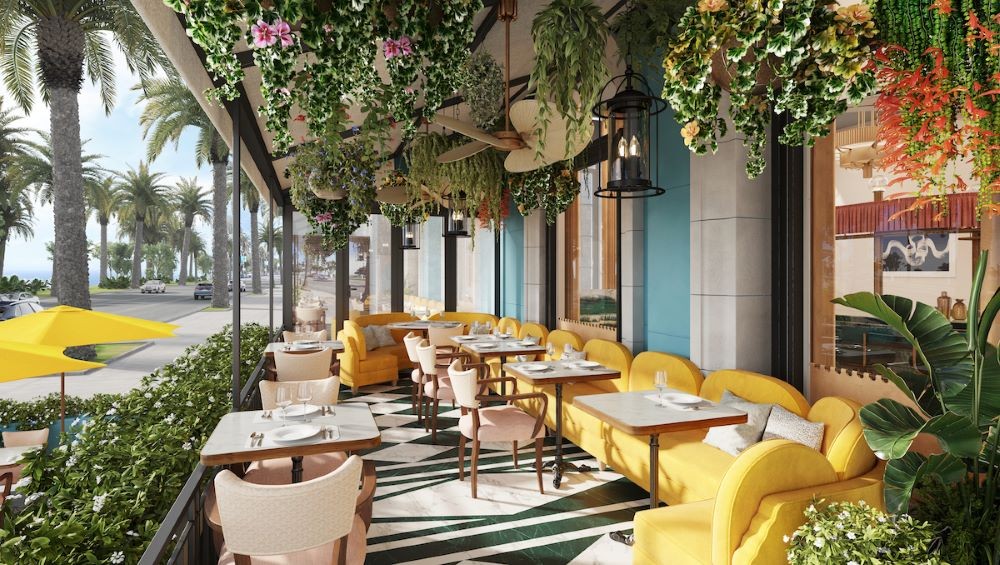 The Georgian Hotel's Sunset Terrace
Arizona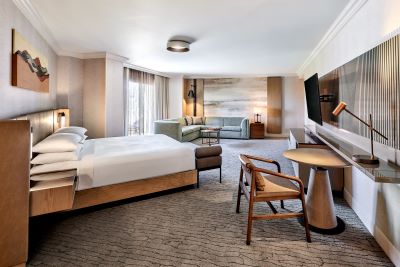 Celebrating its 20th anniversary this year, JW Marriott Phoenix Desert Ridge Resort & Spa announced an $80 million transformation showcasing a new and modern design inspired by the hotel's setting on 316 acres of the Sonoran Desert. 
Renovations include a refreshed lobby, redesigned guest rooms and the resort's new signature restaurant, Tía Carmen. The resort's 869 rooms and 61 suites have been reimagined and feature either private patios or balconies with floor-to-ceiling sliding glass doors overlooking the resort's gardens, desert vistas, waterways or golf courses, and a selection of first-level rooms now offer private firepits.
In 2023, JW Marriott Phoenix Desert Ridge Resort & Spa plans to unveil a renovated and expanded pool complex as well as a second new restaurant concept. The resort boasts 240,000 square feet of indoor and outdoor meeting space, including three ballrooms, conference rooms and prefunction space. 
[Related: 3 Colorado Hotel Openings and a Wyoming Mountain Retreat]
California
The InterContinental Mark Hopkins San Francisco announced the completion of its extensive renovation of the hotel's iconic Peacock Court ballroom, a premier event space encompassing elegance and modern comfort. The renovation nods to the rich history of the hotel and the "glamour and glitz" of vintage San Francisco.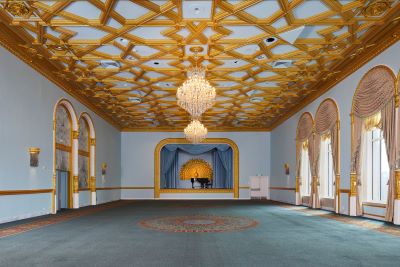 The 4,400-square-foot ballroom now features a new and intricate display of colors and design, drawing focus to the ballroom's ceiling. Renovations include a new color palette, wallpaper and drapery designs on the floor-to-ceiling windows and stage, as well as three new crystal chandeliers, each illuminated by 49 flameless candles. 
Gold trim on the walls and ceiling complement the ballroom's mint wallcovering in 1920s-inspired sophistication with modern flare. Over the years, the Peacock Court ballroom has welcomed guests that have included 12 former U.S. presidents, royalty, heads of state and celebrities and musicians.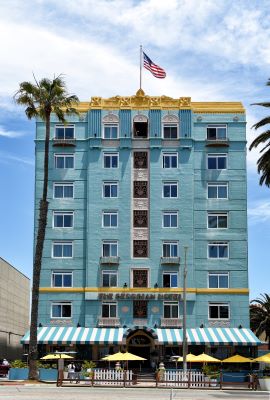 Located on Ocean Avenue above the Santa Monica waterfront, the historic and iconic The Georgian, first opened in 1933, is being relaunched and rebranded by BLVD Hospitality in partnership with ESI Ventures.
To be unveiled in January 2023, The Georgian will see a restoration of its 84 guest rooms and 28 suites, as well as refreshed offerings that include the ocean-view Sunset Terrace, Dining Room and Sunset Bar, as well as two private meeting and dining spaces, The Gallery and The Writer's Room. 
The hotel, also known as Santa Monica's First Lady, will re-energize and revive its past with glimpses of Old Hollywood and golden-age California throughout the renovations. The Georgian already offers more than 1,250 square feet of meeting and event space across its Veranda Patio, Speakeasy and Georgian Room.  
[Related: 8 Unique California Rooftop Venues for Private Events]
On the Course
Boulders Resort & Spa Scottsdale in late September announced the unveiling of a $4 million renovation to its two golf courses, scheduled for October 2022. The extensive four-month bunker and golf course refinement project focused on enhancing the playability of its golf courses as well as the courses' appeal for golf meetings and gatherings. 
Renovations were made to all bunkers on both courses, including the addition of an advanced drainage and liner system on the bunkers, increasing the speed at which water flows and minimizing washouts, therefore reducing maintenance of the resort's golf courses and improving playability.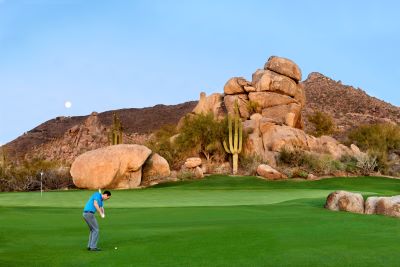 Bounders Resort & Spa Scottsdale's South Course was resurfaced with TifEagle turf, "an ultra-dwarf hybrid green that provides improved speed, consistency and playability," as well as a new state-of-the-art pump station designed to support efficient irrigation practices and enhance overall turf health.
Meeting and event attendees are encouraged to take advantage of the resort's flexible tee times, or groups can buy out the entire golf course through Boulders Resort, which provides full score boards and can host special events right on the golf course.
One program, Dine & Dash, offers groups the ability to partner up and use their assigned golf carts on a "discovery hunt" during which they are given a cryptic clue that leads them to various scenic spots, including elevated tee boxes, rock formations and panoramic desert views. 
Read this next: Historic Western Reimaginations and Other Hotel News