Philadelphia Serves Up a Feast of Eats & Arts for Groups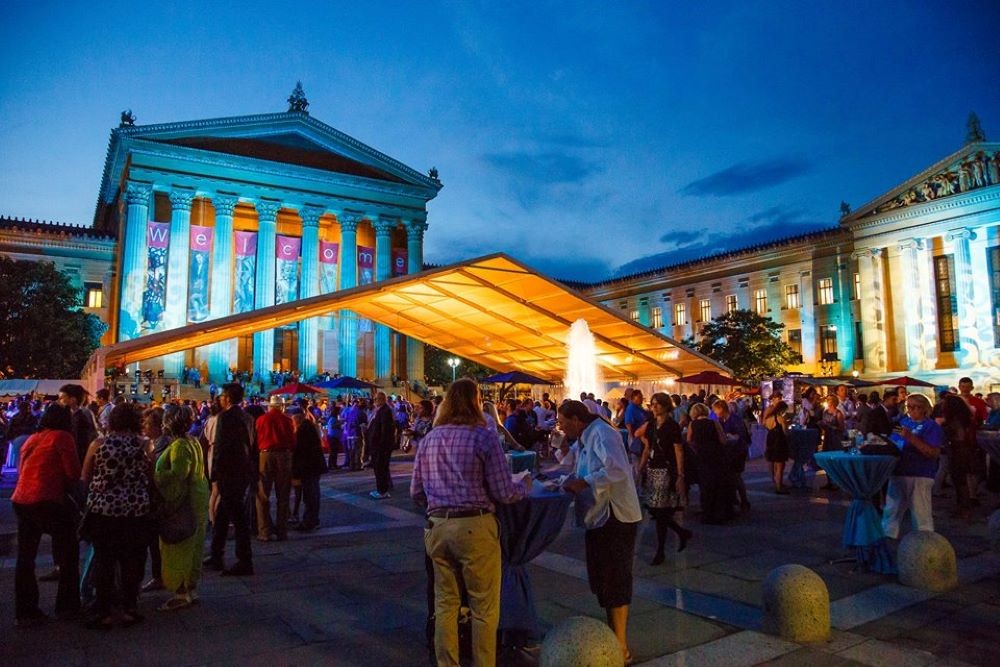 Democratic National Convention reception at Philadelphia Museum of Art. Credit: Philadelphia Museum of Art.
Philadelphia is in that rarefied air of historic destinations, being the Birthplace of the Constitution and home to a list of impressive U.S. firsts that includes the first university (University of Pennsylvania, founded in 1749), first hospital (founded by Benjamin Franklin in 1751), first daily newspaper (founded in 1784) and first zoo (Philadelphia Zoo, founded in 1874 and still going strong).
What many meetings and conventions groups may not realize is that the City of Brotherly Love also excels in its dining and arts scene for all tastes, from working class and accessible to sophisticated and world-class.
[Related: Philadelphia's Top-Down Focus on DEI Paves the Way Forward for Meetings]
Philadelphia Eats
"There are some great fine-dining restaurants in the city, with Zahav being one of the best fine-dining restaurants in America—a James Beard winner—from Michael Solomonov, who was named James Beard's Outstanding Chef in 2017 and winner of Best Chefs in America 2011, and who also has CookNSolo," said Francine Maroukian, a Center City Philadelphia resident, James Beard Award-winning food writer and former food columnist for Esquire magazine. 
"Stephen Starr has 20 restaurants in Philadelphia," Maroukian continued, noting the city's most successful restaurateur and a perennial group dining favorite, "but for me, the best part of Philadelphia is the bar culture and bar food. Philadelphia was once called the workshop of the world not just for the number but for the diversity of manufacturing. I think what Philadelphia has is a 'third-shift appetite.' There's a comfort in the everyday food here."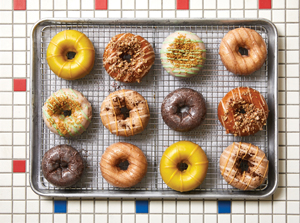 Some "everyday" restaurants Maroukian says stand out include the many Federal Donuts locations, a hometown favorite where the fried chicken sandwich on a potato roll is a star performer.
"It's in the lobby of the Hilton by Canopy [Philadelphia Center City] hotel," she said of her favorite Federal Donuts location. "What's really awesome about it is that it's on the corner of 12th street and a side street, so you can sit outside without too much traffic. That's where people can get to know people on a different level."
Maroukian said some of her STARR Restaurant Group favorites that could be a good fit for groups are El Vez, in Midtown Village a few blocks from the Pennsylvania Convention Center; The Continental Midtown, in Center City; Parc, on leafy Rittenhouse Square, also right in the middle of the action in Center City; and Pizzeria Stella, in the cobblestone district of South 2nd Street and Lombard near Society Hill.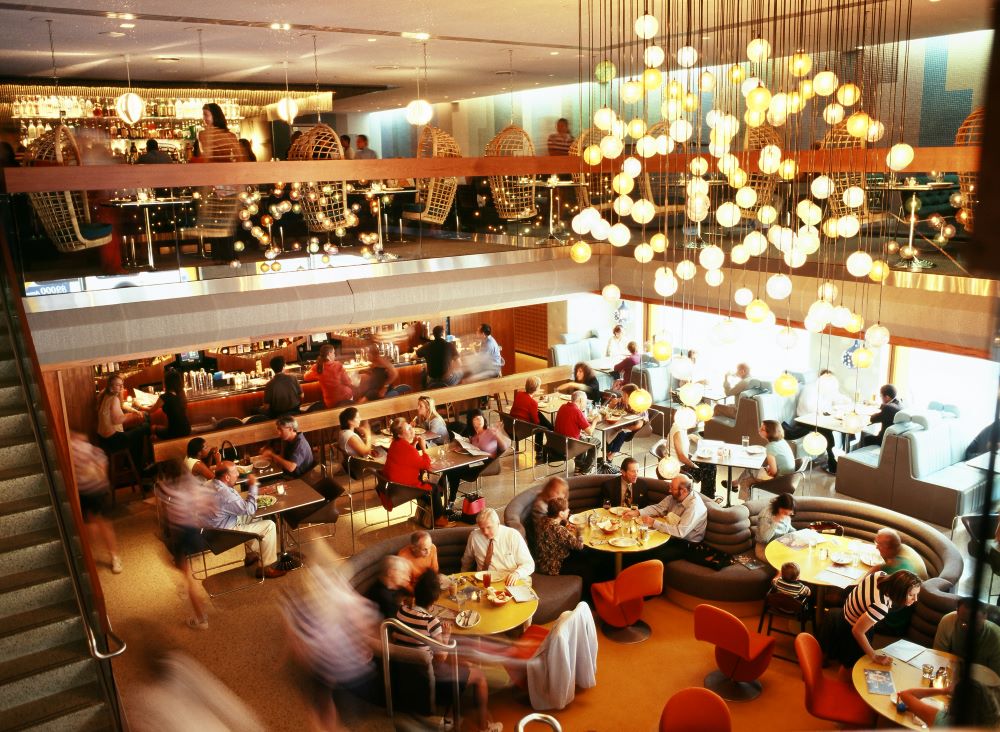 [Related: Philly Convention Center Partners With Labor on Training Program]
Other Philly-favorite group restaurants include:
McGillin's Olde Ale House
This Philly staple is the oldest continually operating tavern in the city, originally opening in 1860. Frequently a side-street downtime favorite for visiting sports teams and others in the know (it was a popular hang for vaudeville performers and Broadway productions in their heyday), McGillin's has a dedicated kitchen preparing Philly and pub favorites and a private party room on the second floor for up to 90 people. Visitors will enjoy the convivial, easy-going atmosphere and trove of historic photographs festooning nearly every available wall space, along with memorabilia stretching back through the years. This is about as authentic old-school Philly as you get.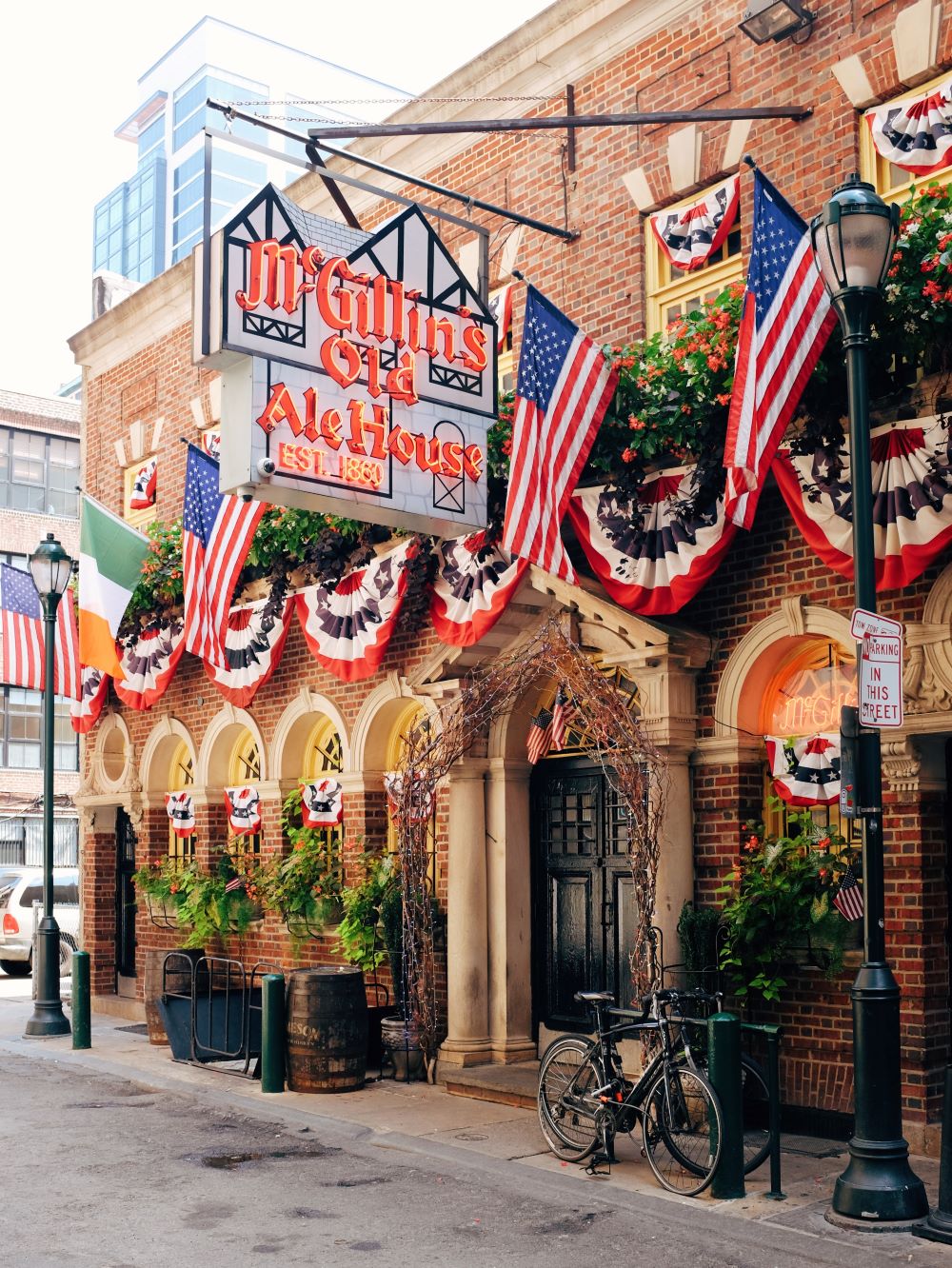 Victory Brewing
Situated between City Hall and the many world-class museums along the Parkway, the newest taphouse of this local chain opened in 2021 and is a good stop between an outing to a museum such as the Philadelphia Museum of Art or Barnes Foundation and the convention center or downtown hotels.
More Meetings Today F&B Coverage
Positano Coast
Set in Old City within walking distance to historic attractions like Independence Hall and the Liberty Bell, this restaurant celebrates southern Italy's Amalfi Coast and offers indoor and open-air group dining options, with a patio available during warmer months. Three venues can be rented for dining, including the Meridiana Room (60, seated); Sirenuse Room (30, seated) and the Sopra Lounge (45-50, seated; 55 cocktail reception).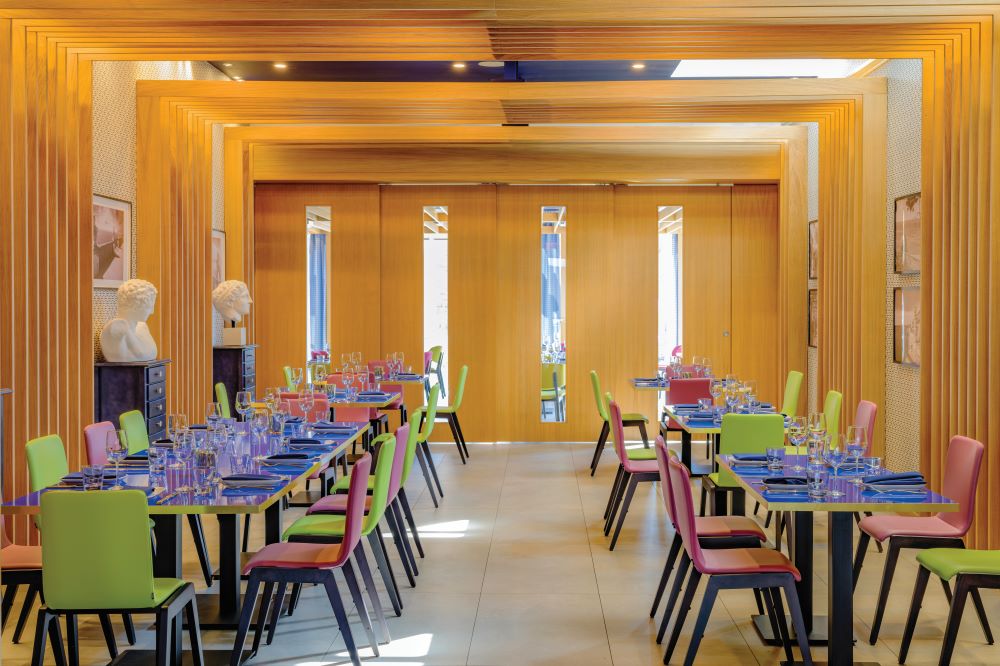 Yards Brewing Company
With 70,000 square feet at its disposal, Yards Brewing Company can accommodate groups of up to 200 in its Upstairs at Yards venue, a large private space with floor-to-ceiling views of the taproom and brewery; and The Garage, located on the main level with a pool table and darts for groups of up to 55. The brewery is located in the city's up-and-coming Northern Liberties neighborhood.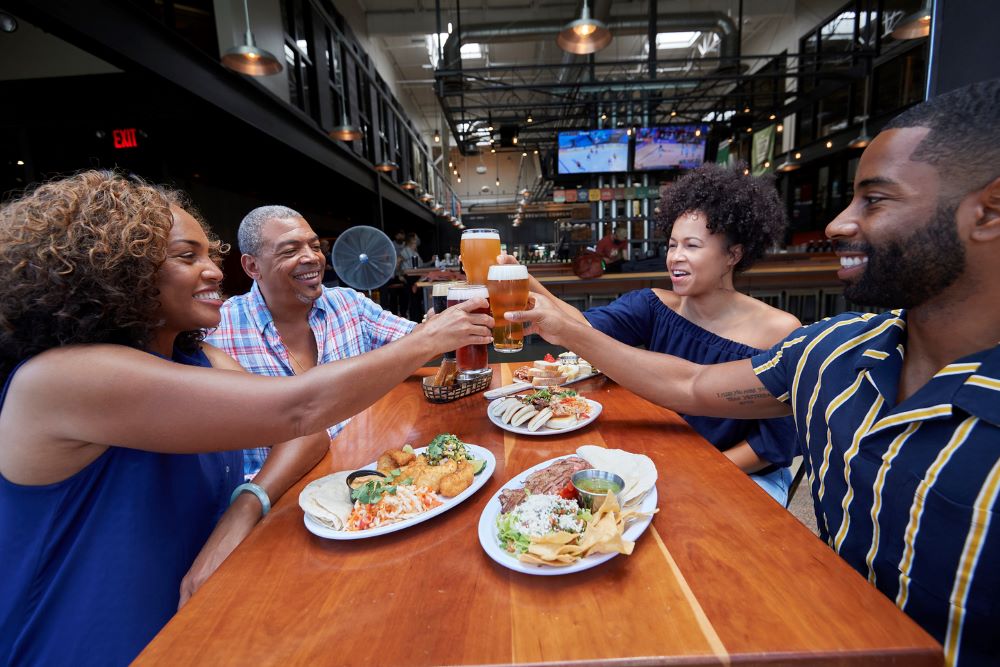 Reading Terminal Market
While not a traditional bar or restaurant, the Reading Terminal Market dates to the early 1890s and is a staple food attraction across the street from the convention center. This historic indoor food market offers a sampling of authentic Philadelphia restaurants and purveyors—more than 80 in all—from the iconic Spataro's Cheesesteaks to favorites such as a DiNic's roast pork sandwich. Reading Terminal can host events for up to 4,000 for a private after-hours experience, allowing attendees to eat their way around the city via outlets of its signature restaurants and food styles.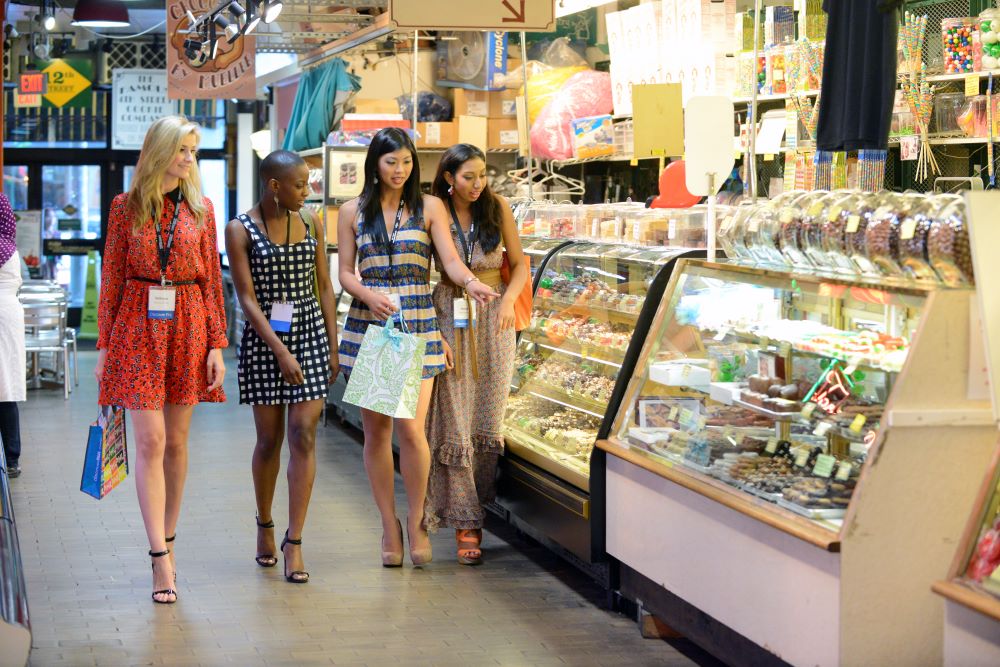 [Related: Philadelphia Opens New Waterfront Restaurant]
Philadelphia Arts
Aside from savoring Philly's food scene, Maroukian is also a big proponent of her adopted city's arts and culture offerings.
"People in Philadelphia live with art on a daily basis that few people in America do," she said. "The buildings themselves are art. If you research City Hall, you'll find that there's no steel, just masonry, with 22-foot-thick walls. Alexander Milne Calder did all the statuary in City Hall and until the '80s, no building could be taller than the hat on top of William Penn's rooftop statue.
"My advice to people is look up while you walk by them," she added.
Maroukian said Philadelphia is not known for its gallery scene, but instead has a wealth of top decorative artists and furniture makers, especially due to all of the space available in former warehouses. The art has also famously spilled out into its streets.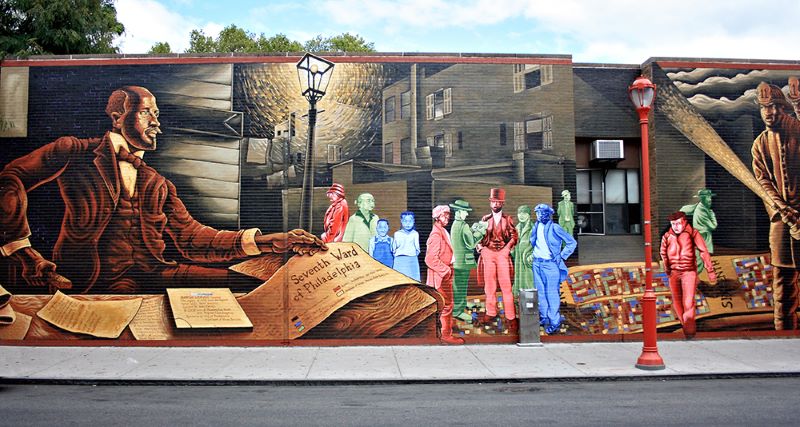 "Philadelphia has a raging mural scene, and you can take tours of that," she recommended. "You don't even have to enter a museum to get that type of feeling here because the art is on the street."
Top Philadelphia group-friendly arts institutions include:
Philadelphia Museum of Art
From the stunning Art Deco atrium to the Great Stair balcony, the Philadelphia Museum of Art is primed for elegant events framed by its world-class art, statuary and other treasures. Many groups use the outdoor East Terrace, which is atop the "Rocky Steps" made famous by the iconic Philly movie and boasts a skyline view of Philadelphia. The museum uses Constellation Culinary Group as its exclusive catering partner.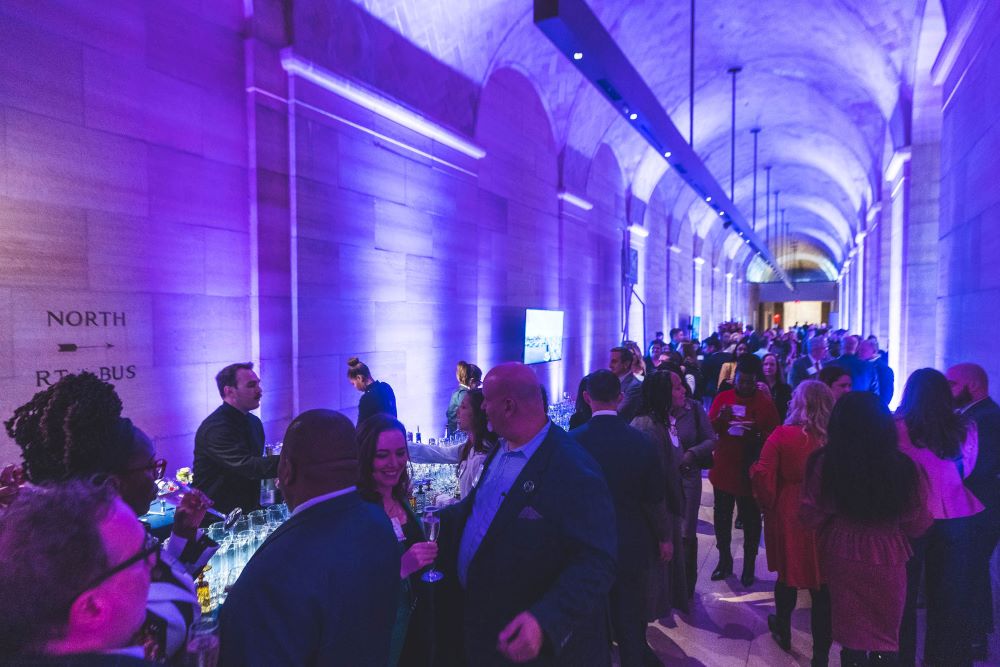 Kimmel Cultural Campus
Located a few blocks from the Pennsylvania Convention Center, The Kimmel Center and Academy of Music each offer impressive spaces for events and meetings, including the Academy of Music Ballroom and First Tier Lounge, offering a view of the Center's glass canopy.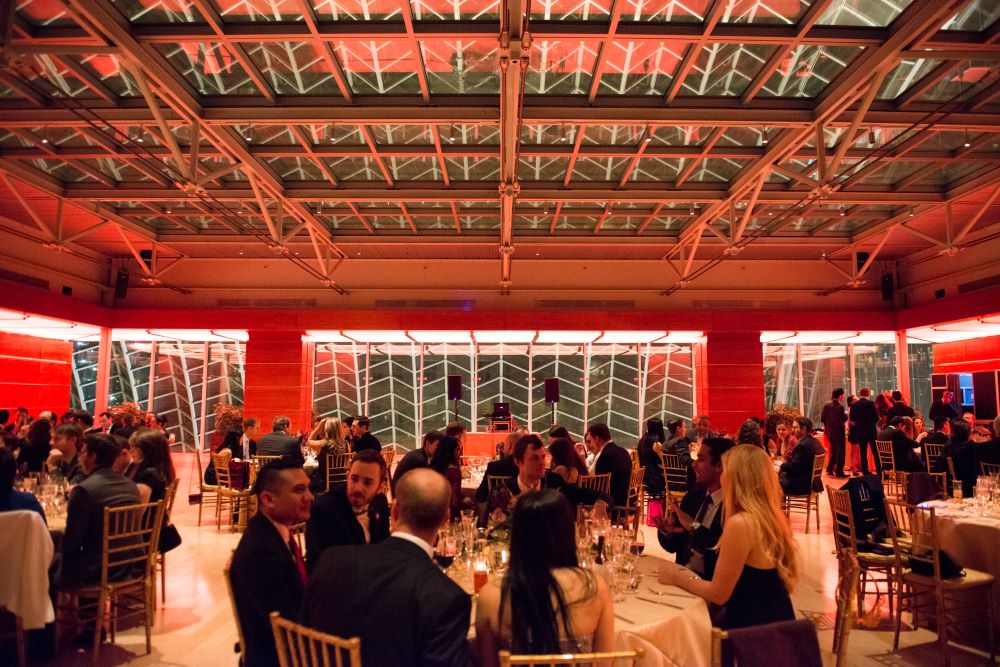 Pennsylvania Academy of Fine Arts
Across the street from the Pennsylvania Convention Center, the Pennsylvania Academy of Fine Arts is the nation's first school of fine arts and offers private access to its galleries, the services of an event coordinator, catering managers, inhouse or rentable AV, a dance floor and use of its in-house inventory of tables and Chiavari chairs. Events can be held in eight venues in two buildings, with a maximum capacity of 400 for a banquet and 500 for a reception in the largest room, the Annenberg.
Barnes Foundation
A Philadelphia area arts institution housing one of the most impressive private collections of Impressionist, Post-Impressionist and modern art in the world—along with having a fascinating and somewhat controversial story about how it moved from the suburbs to Center City—corporate events held at the Barnes receive complimentary access to the collection, gardens and special exhibitions; onsite AV; complimentary parking and Corporate Council membership for one year.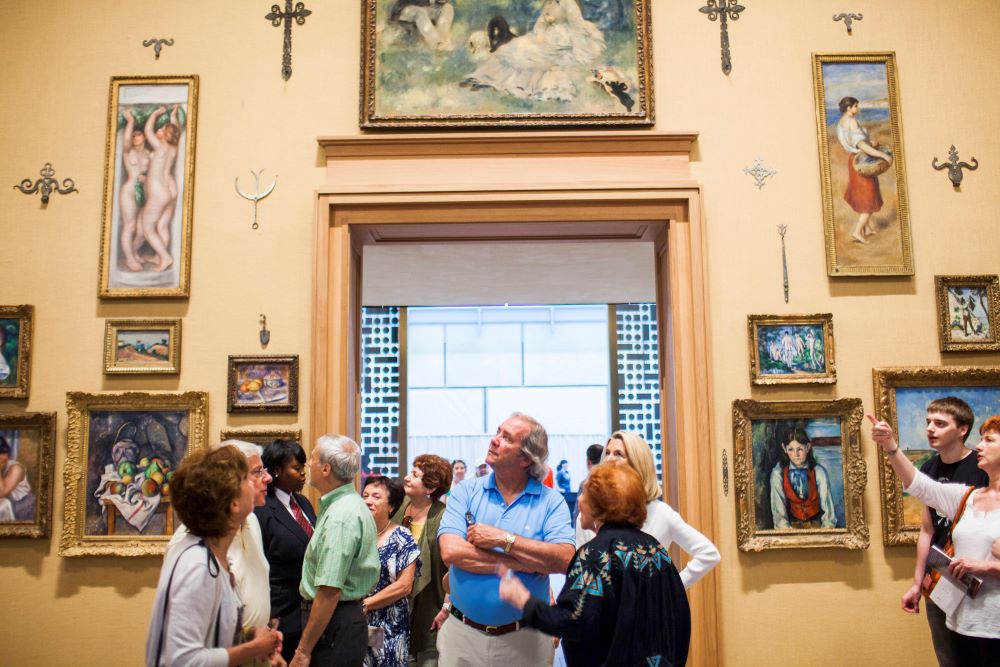 Connect
Philadelphia CVB
(215) 636-3300
Read Next: Philadelphia and Valley Forge Boast New Meeting and Event Facilities