With Michelin Taking Notice, the Greater Palm Springs Cuisine Scene Has Arrived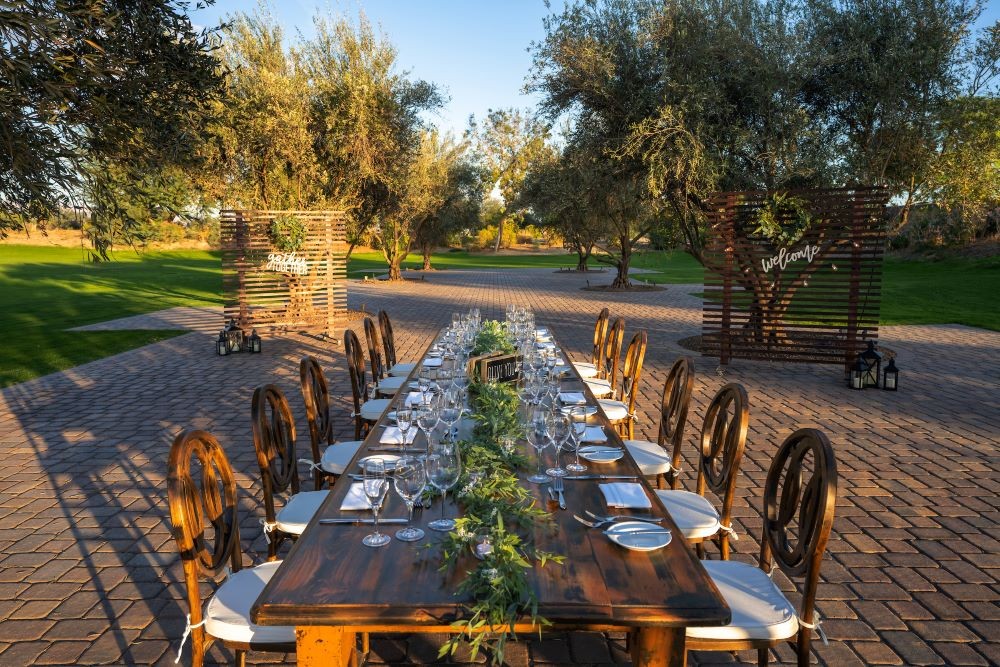 The Olive Grove, Renaissance Esmeralda Resort & Spa, Indian Wells. 
Iconic for its towering palm trees, mid-century modern architecture and prodigious golf resorts, Southern California's Coachella Valley is stepping up to the plate as a dining destination.
For the first time, the destination was included in the vaunted Michelin Guide, the authoritative listing of the best restaurants in the world. Although none of its dining spots has yet to earn the coveted Michelin Star, Palm Springs and environs is now officially on the foodie map. Given that, how long can it be before the Stars align?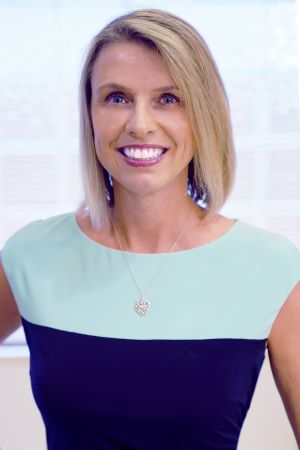 "One of the things that makes our food scene totally unique is we're so close to agriculture—that's a big differentiator from other places that aren't so close to that," said Kristy Kneiding, owner of Desert Tasty Tours, which operates foodie walking tours of Palm Springs' Palm Canyon drive and offered similar tours of Palm Desert's El Paseo up until the pandemic. "And another one of the things that's amazing about our dining scene is not just the food but the location. We have that Hollywood tie-in with the history of the Palm Springs area."
Continuing on the Hollywood theme, Kneiding served up a few of her favorite celebrity-associated dining spots.
"Copley's on Palm Canyon is the site of the former Cary Grant estate and the chef is Andrew Copley," she offered. "It's in downtown Palm Springs and set up against the mountains—where else can you go and eat at Cary Grant's estate?
"Another one, in La Quinta, is Arnold Palmer's restaurant," Kneiding continued. "In the Masters Dining Room is where [the Masters Tournament] green coat hangs, and it has an amazing patio. It's modeled after Arnold Palmer's laid-back attitude and the golfers will love it, and they typically have entertainment in the bar or back patio. Le Vallauris Restaurant is more romantic. It's been in operation since 1973 but the building was built in 1927 and was the home of the Roberson family, who managed the [Palm Springs] Desert Inn, and Duke Ellington and Louis Armstrong would eat at his house. It has a gorgeous patio with trees and they do buyouts."
[Related: 6 Signature Event Venues in Greater Palm Springs]
Not necessarily Hollywood-movie-star-related, but still carrying a glimmer of that Palm Springs-meets-Hollywood vibe, is Lulu California Bistro, which Kneiding said offers a very diverse menu that can satisfy all tastes, as well as a large second-floor space adorned with Hollywood movie posters that's great for group buyouts and overlooks Palm Canyon Drive.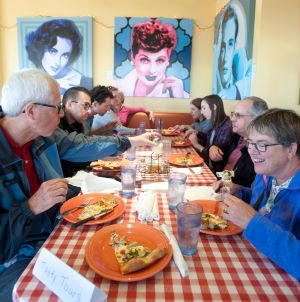 Desert Tasty Tours operates year-round except during the hot summer months of June, July and August, and can accommodate up to 40 for tours (in two groups of 20 each). The three-hour tours walk for less than a mile and visit four or five tasting locations.
"You get to learn about the art and culture of this area as well as the background of the restaurants," Kneiding explained, adding that a favorite stop is Brandini Toffee, which made Oprah's Favorite Things list and is a great option for attendee gifts such as popcorn toffee for room drops.
"Food tours should really represent the area, so we have a lot of photo opportunities—such as the Forever Marilyn sculpture—as well as learning about the area and eating and drinking."
Another Coachella Valley food authority, but on a less-mobile footing, is Mark Tadros, owner and president of The Packhouse at Aziz Farms.
Tadros' 10-acre working farm with views of the Santa Rosa Mountains is also one of the hottest new culinary-focused special event venues, with many top local restaurants using it for farm-to-table dinners that often are paired with local wineries. Up to 90% of the food served is grown on the farm, which offers myriad venue options, including a lake and palm tree grove.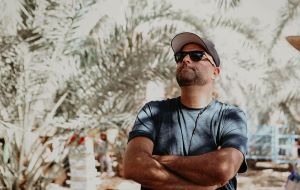 "The largest economic driver in the Coachella Valley is tourism and the second-largest economic driver is agriculture, and this is where these two things meet, and it is the only place in the Coachella Valley where those two things meet," Tadros said. "We're very conducive for large events and have great access points, and the ability to let them paint their own picture on this canvas. The way that they can activate this property is very unique and the way they can tie in the local produce is especially unique."
Tadros said past events have even brought in a Ferris wheel or operated hot-air balloon flights from the farm. The farm also has a cut flower initiative that is great for decor and amenities.
"Groups can feel very intimate with 100 people and do up to 800 or 900 depending on how you want to activate the space," Tadros said. "And we're very close to city centers. La Quinta, Coachella and Indio are all within 15 minutes of our property, so it's not a far distance to travel to feel like you're in an entirely different world."
[Related Podcast: Exciting New Meetings Developments in Greater Palm Springs, With Carolina Viazcan]
As a CSR benefit, Aziz Farms also supplies food to local schools, with one of them just placing an order for 40 cases of its heirloom romaine.
"The kids are going to eat the same lettuce as is served in the most exclusive restaurants in the valley, free of charge," Tadros said. "That's pretty rad when you think about it."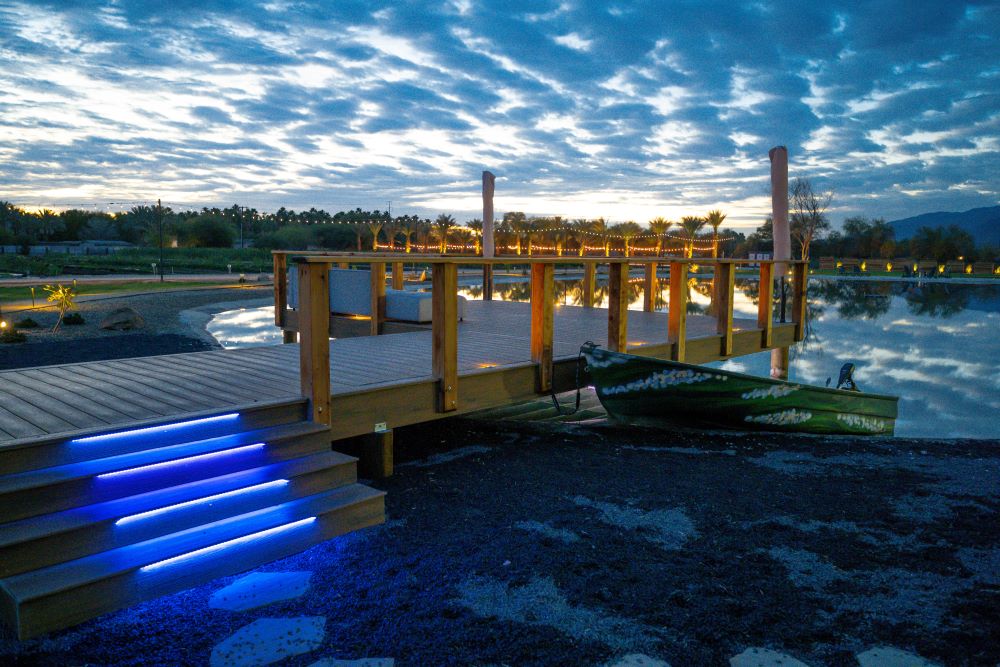 Following are some other standout Coachella Valley favorites for groups that want to experience that quintessential desert dining experience. 
[Related: Discover the Massive Meetings Property Renovations in Greater Palm Springs]
The Olive Grove, Renaissance Esmeralda Resort & Spa, Indian Wells
This longtime-favorite Valley resort boasts 23 acres of lush Mediterranean-inspired grounds that can be activated for outdoor events, including a recently planted olive grove space adjacent to the resort's main ballroom. The Olive Grove, which can accommodate 1,200 seated or 1,500 for a standing reception, features mature olive trees festooned with LED string lighting, along with a cobblestone path and an ornate gate that is perfect for that "big reveal" moment upon entering.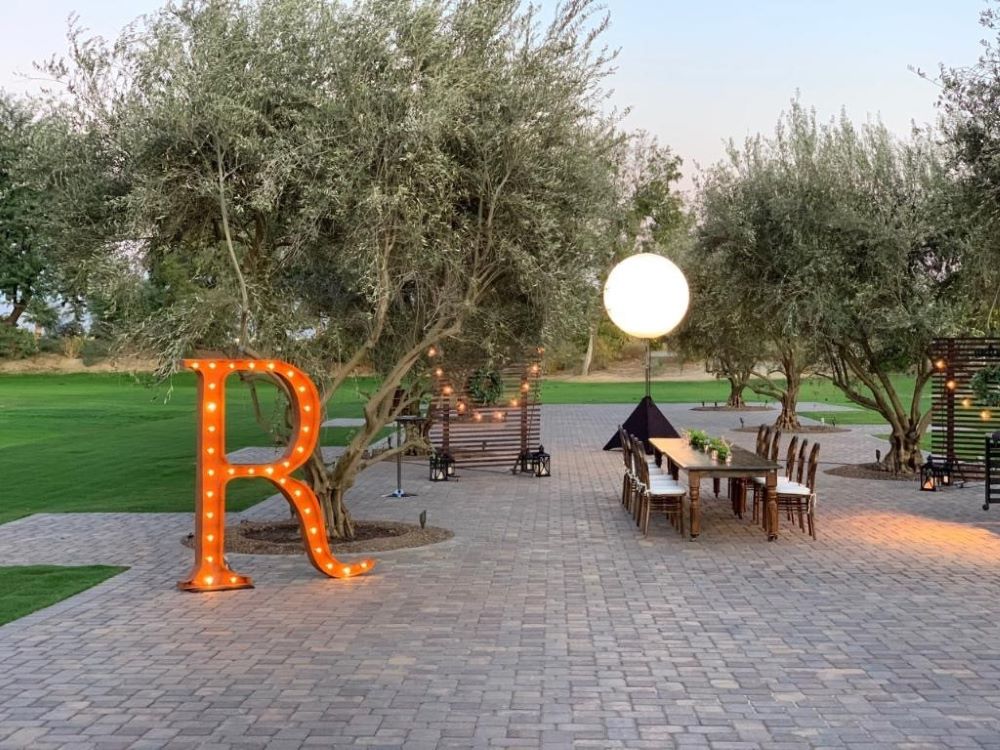 Temalpakh Farm, Coachella
The Augustine Band of Cahuilla Indians' 40-acre organic farm and market is located on the tribe's reservation and features row crops, four date palm varietals, a market and an education center. The serene grounds provide a tranquil setting for a farm-to-table dinner under the stars with customized menus facilitated by the culinary team from Augustine Casino. The chefs work with produce grown on the farm to incorporate into private events, which can accommodate up to 100 guests.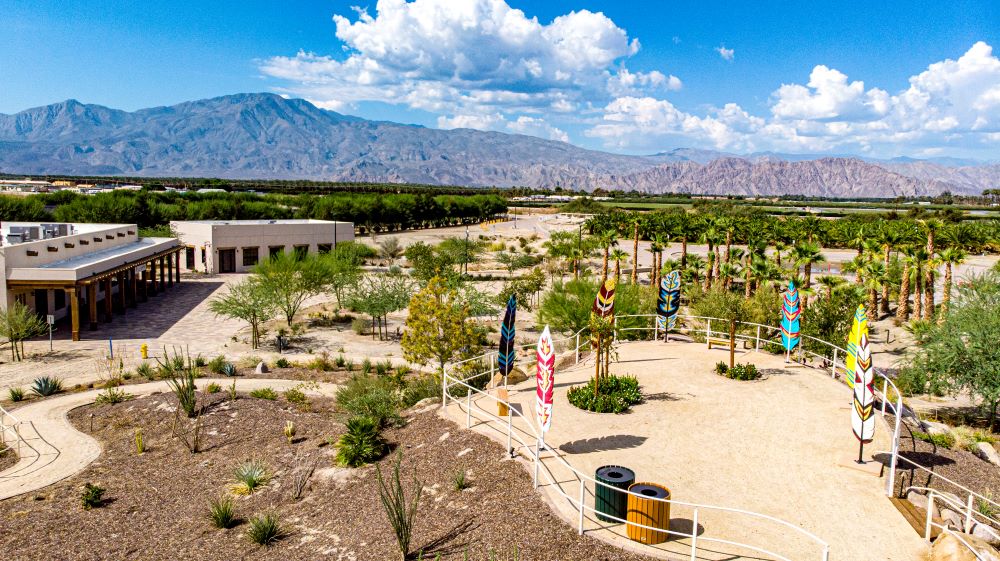 PS Underground, Palm Springs
This 4,200-square-foot downtown "dining adventure space" excels in over-the-top culinary events in an imminently transformable space. PS Underground was born from a group of friends with a hobby of creating pop-up dining venues in unique locations such as art galleries, rooftops, gardens, shuttered restaurants, warehouses and private estates. The venue can host up to 100 guests and will transform the dining environment with state-of-the-art lighting, staging and sound, including the ability to projection-map custom light effects for groups. Flowers, all linens, glassware and upscale tableware are all included.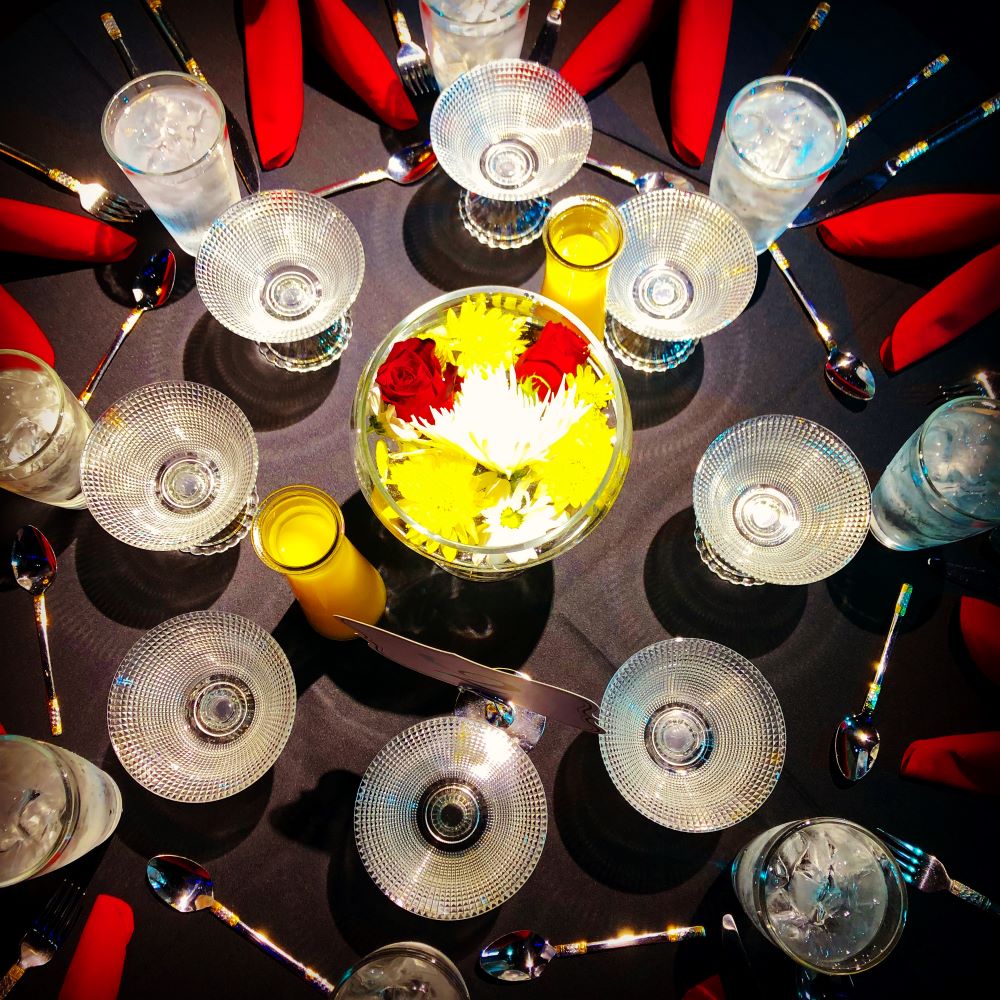 Trio Restaurant, Palm Springs
Dubbed "Where Palm Springs Eats," the colorful Trio is inspired by owner Tony Marchese's Chicago upbringing. Marchese is also well known for his philanthropy work in the community, having donated hundreds of thousands of dollars to charities such as AAP Food Samaritans and Dining Out for Life for the Desert AIDS Project, as well as the Palm Springs High Schools Arts program. He has received the Friends for Life Award from the Desert AIDS Project and the City of Palm Springs Human Rights Commission Community Service Award. Trio, which specializes in American-style fare, can accommodate up to 200 for corporate events with customized menus, but its Yankee Pot Roast is always a crowd favorite.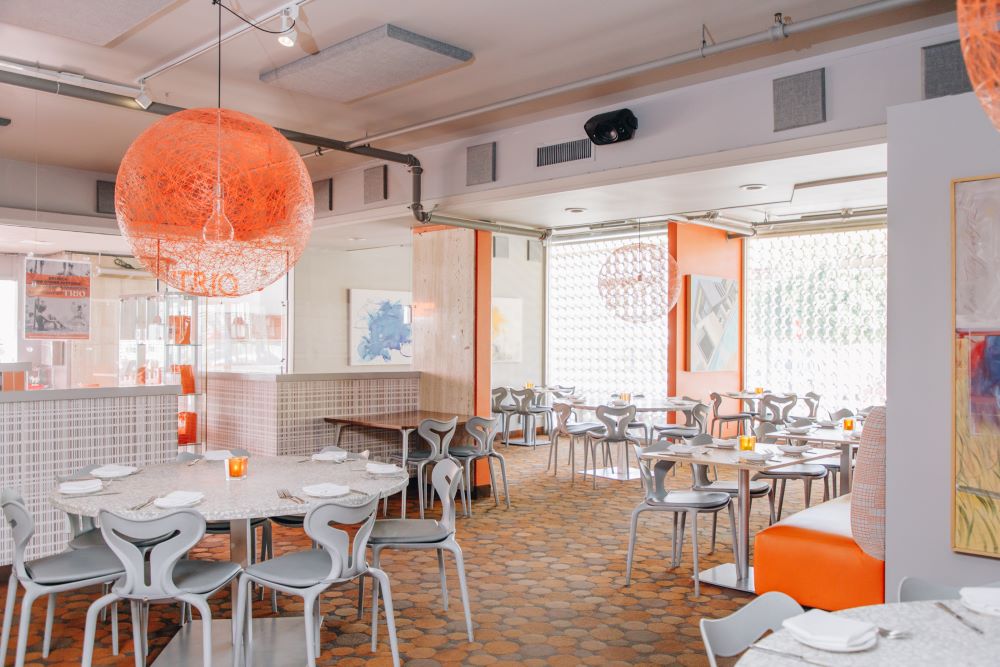 Connect
Visit Greater Palm Springs
(760) 770-9000
Apply for our Meetings Today LIVE! West hosted-buyer event in Greater Palm Springs!