4 Corporate Meetings Profs Share Their Opinions on Trying Times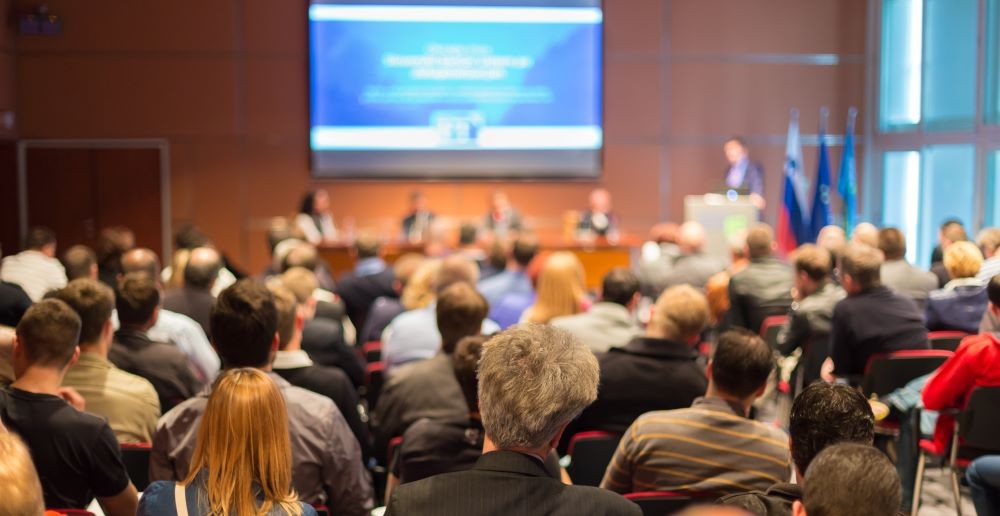 With the COVID-19 pandemic and the unprecedented level of turmoil it inflicted on the meetings and events industry on the wane, we decided to tap the experience of four meeting professionals who have keen insights on the state of corporate meetings. Following are their responses.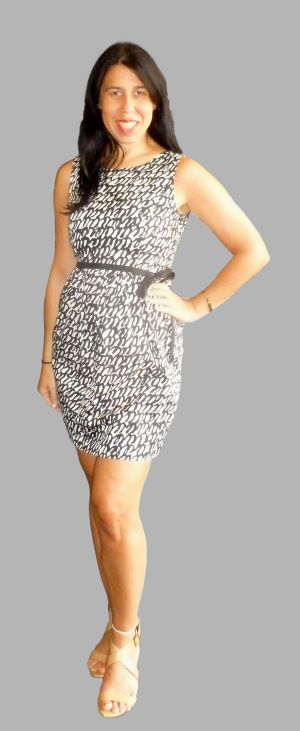 Kimberly Marenus, Director of Events
City Chic Events
Has your lead time shrunk significantly compared to before the pandemic, and if so, why?
The lead time has shrunk as there have been many last-minute or pop-up meetings that have occurred. Also, venues are more willing to work with planners on last-minute events when they are not booked.
 
What COVID-19 safety protocols are currently being implemented at your meetings/events?
We still encourage safety protocols of space planning, creating socially distant floor plans, sanitizing stations and using digital access for our meetings. We have tried to go paperless and limit touchpoints. There are QR codes developed for the programs to create touchless entry, agendas, maps and other details that attendees can receive on their mobile devices.
How important is having detailed protocols regarding COVID-19 at your facilities/destinations?
Covid protocols are essential as we want all the attendees to feel comfortable and at ease at our meetings and events. We take great care in creating an atmosphere that is conducive to everyone, making sure the meeting space is not overcrowded and using digital/mobile solutions to minimize point of contact.
Plans for all scenarios regarding an illness outbreak at an event need to be well-communicated to both planners, staff and venue. If someone starts presenting symptoms at the event, all must be aware of who to notify, where to go and what measures to take.
Since the pandemic, virtual events have taken the industry by storm, but now many attendees are eager to get back to face-to-face gatherings and make meaningful connections
Do you plan to offer hybrid meetings in the future? If so, what will the scope of them be and did you offer them before the pandemic?
We will continue to offer hybrid meetings with the encouragement of leaning toward more in-person engagements. Prior to the pandemic we only held live in-person events. The bonus of developing hybrid meetings is that we can obtain a larger audience and cast a wider breadth of participation. It also allows booking speakers that can easily "pop" into meetings and give it a new zest for engagement. Hybrid also allows teams to meet colleagues they would not have the ability to connect with in person.
What are your two biggest challenges when planning meetings in the coming year?
Budget restrictions and higher costs. Everything seems to be more expensive than the previous year. Room rates have gone up significantly along with airline fares. 
Another big challenge is limited availability of destinations and choosing unique destinations that entice people to attend in-person programs.
What is the expected attendance at the in-person meetings and events you plan in 2023 (not including virtual)? How does this compare to your pre-pandemic attendance levels?
We are still working on driving up the numbers of in-person attendance. I think more people are comfortable now gathering in groups and realize the importance of engagement and having a connection face-to-face rather than attending a program online where you don't always capture the same energy. 
How satisfied are you in your career choice as a meeting planner?
I love working in the event and meeting industry. I enjoy delivering memorable, meaningful and motivating event experiences to attendees and challenging myself to come up with new creative ideas. It is exciting to see the vision come to life and all the pieces of the puzzle come together.
When you're in-person, you are invigorated from everyone being around you. You feel more of a need to be sharp, to engage, to listen and to make an effort to get everything you can out of the program.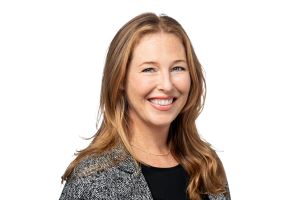 Lindsay Krause, Chief Operating Officer
Special D Events
Has your lead time shrunk significantly compared to before the pandemic, and if so, why?
Lead time has been all over the place since the pandemic! In 2022, lead time was much shorter as companies were deciding to hold events last-minute. However, now we are booking out to 2026 for events. I believe this has much to do with the lack of availability at venues due to re-booked events. 
What COVID-19 safety protocols are currently being implemented at your meetings/events?
This is completely dependent on the client's preferences, and they are all over the board! Most of our groups have relaxed their Covid policies and are following CDC guidelines. Many groups are promoting self-testing and self-reporting. We still see single-serve or individually portioned food options. Some participants have been wearing masks and some are still implementing the sticker system of how comfortable certain attendees are.
[Download our free eHandbook: Trends for 2023]
How important is having detailed protocols regarding COVID-19 at your facilities/destinations?
The ability to ramp up or scale back on Covid protocols is very important. We want to match the level of safety our clients expect and deserve. Some prefer to leave precautions up to the attendee while others ask to implement strict guidelines. It's important to have options and tailor the protocols so it matches the needs and desires of different groups.
Will you continue to offer, or do you plan to offer, hybrid meetings? If so, what will the scope of them?
We do plan to offer hybrid meetings, but more often than not clients opt for fully virtual or fully live simply due to cost. We have many clients that express interest in streaming events but usually end up sending out a recording of the event instead. This gives them the opportunity to edit and clean up the recording and distribute at their discretion.
What are your two biggest challenges when planning meetings in the coming year?
From the planning side, I think rising costs and labor shortage will be the toughest challenges. Planners have to exercise extreme patience when collaborating to plan an event since many venues and suppliers are short-staffed. In addition, the cost of everything from airfare to audiovisual to food and beverage has skyrocketed. 
How satisfied are you in your career choice?
I love this industry and would not change a thing about my career choice. Our jobs are interesting, exciting and ever-changing. This profession has allowed me to sit in on some of the most fantastic speakers, learn from the very brightest and lead with grit and gut instinct. It's not for the meek!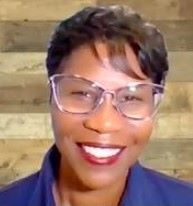 Kimberly Stanséll
Event Management & Strategy Consultant  
How has the labor market affected your meetings and your staffing?
The labor market shortages have impacted my meetings specifically with venue partners. The lag in connecting with venue reps and getting RFP responses can be delayed more than in pre-pandemic times. Also, many venues have newer or less-experienced staff members who have replaced long-term representatives. The institutional knowledge of the planner-venue relationship is gone, so we're starting over without the collegial spirit that lent itself to special concessions and professional courtesies.
How important is having detailed protocols regarding COVID-19 at your facilities/destinations?
I believe it's important to communicate the event's health and safety policy, especially as we OFFICIALLY transition from pandemic to endemic status. A policy on registration sites and communications helps manage expectations, enables attendees to prepare in advance of attending and is a sign that the meeting/event sponsor is being inclusive of everyone.
 
What are your two biggest challenges when planning meetings in the coming year?
Successfully negotiating venue contracts with favorable terms and eliminating new post-pandemic language. The prevailing spirit of "we're in this together" during the height of the pandemic is gone. So, I stay informed of contract language trends by regularly attending webinars on the topic.
Also, staffing events with the best professionals—especially contractors­—as possible, and offering terms that are agreeable for both parties.
[Related: Marriott and Groups360 Answer Key Questions About 'Instant Book' Meetings Functionality]
How does the attendance at your recent and upcoming meetings compare to your pre-pandemic attendance levels?
Approximately 75% of pre-pandemic levels. A lot will depend on economic conditions.
How satisfied are you in your career choice? 
I am still in love with my profession! I love the challenge of making all the components come together to deliver a high level of attendee engagement, amazing food and beverage experiences, meaningful feedback and exceeding the stakeholders' expectations, goals and outcomes!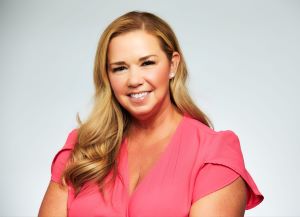 Angie Smith, Head of Experiential Events and Field Marketing
Atlassian
What are some of the major issues impacting the planning of corporate meetings and events?
So much has changed AND stayed the same over the last four years. Two key areas we are experiencing that are similar to pre-pandemic times are low event and hotel space inventory in Tier 1 cities AND the war on great talent. Today, three-plus years after the height of the pandemic, the event challenges we are faced with include overpriced gear and supply chain issues. One constant through it all is the amount that fuel surcharges have had on travel expenses. In one example, travel costs have become three-fourths of our overall expense for a meeting. Isn't that crazy?
 
Do you find that corporate meetings and events staffs are relatively understaffed after the pandemic, necessitating the increased use of third-party planners for various planning duties?
Yes, for sure. It has ALSO been really hard to acquire and retain great talent on both the in-house, agency and contract side. Thus, leaning on agencies to help staff has become increasingly difficult, too.
[Related: How to Smash the Hierarchy in Corporate Meetings]
Do you see your lead time between beginning the planning process and actualizing the meeting shortening? If so, to how many days?
It has—and it is super frustrating as a planner. The reality is that the world in which we work in is always "on" and requires us to be more agile, flexible and able to adjust quickly. I'd say that in general our lead times over the last three-plus years have shortened by about 20%. Where an event four years ago required six months' lead time, now we have to deliver in four months. 
 
How are your meetings and events different when compared to before the pandemic?
The biggest difference is getting laser focused on WHY we are doing the event in the first place; WHAT value it is bringing to the business and the attendee; and getting crystal clear on HOW we do that, digital vs. in-person.  
 
How do the recent struggles with airlines impact your meetings? Are attendees less willing to travel by air to meetings?
Costs are the biggest struggle with air travel, period. It has been less about system outages or staffing strikes/challenges.  
 
If you offer a hybrid virtual meeting component, do you expect to continue doing so, or even increasingly do so?
With YOY data that can show both quantitative and qualitative value of digital experiences, I'd expect us to be really clear on what needs to be done in-person and what can be syndicated and delivered through a digital medium. For now, we are less focused on unified hybrid experiences and more focused on content syndication and expansion.
Read next: How ChatGPT Will Impact the Meetings and Events Industry