How to Explore California Wine Country Through Food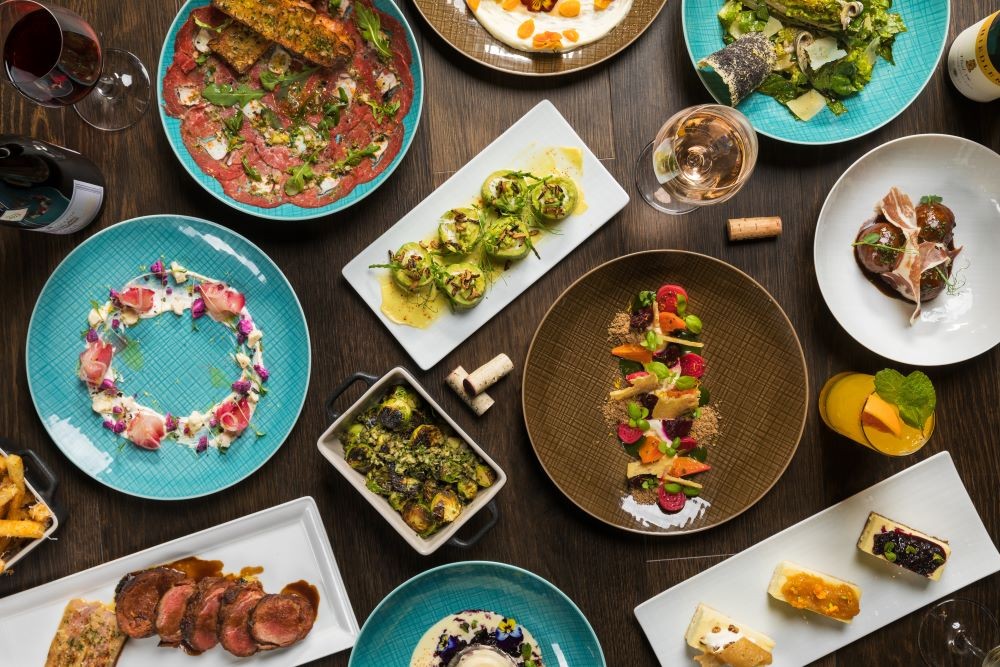 Food spread from Appellation hotels
Home to some of the most award-winning wines and jaw-dropping scenery on Earth, California Wine Country delivers one-of-a-kind experiences for meetings and events. But groups should also take note of its food scene, which boasts farm-to-table cuisine nestled in creative and breathtaking atmospheres.  
From wine and food pairings and noteworthy restaurants to hotels putting food at the center of their hospitality philosophy, following is an exploration of the culinary highlights of Napa Valley and Sonoma County. 
Napa Valley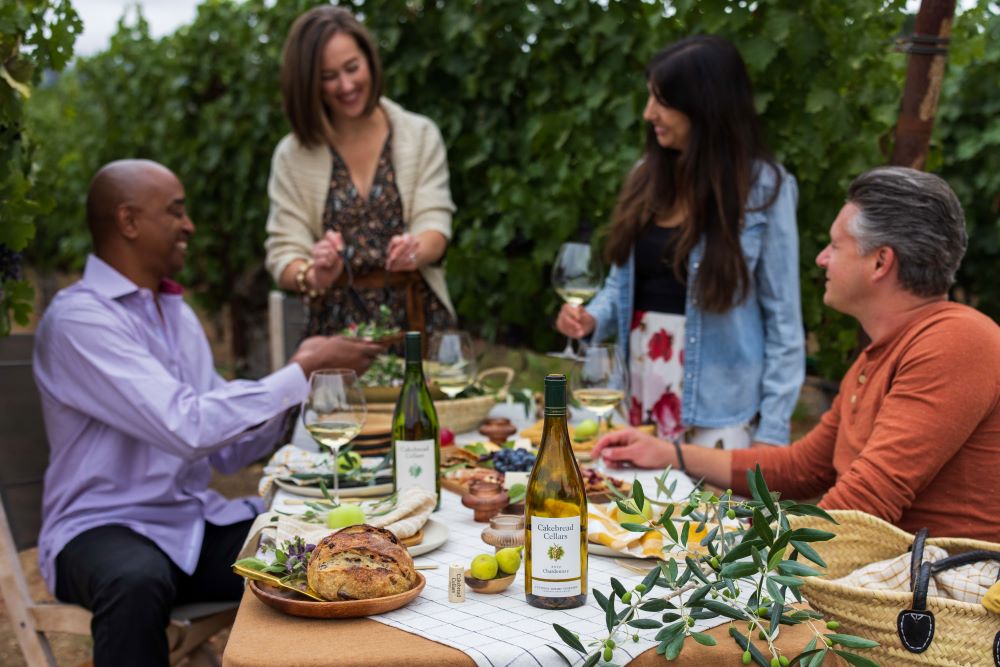 Largely regarded as one of the most famous wine-making regions in the world, Northern California's Napa Valley is home to more than 400 wineries—95% of which are family owned, according to Visit Napa Valley—and 90 urban tasting rooms, many of which can double as impressive event spaces. Pair that with a collective 500,000 square feet of meeting space and 5,000 hotel rooms across 130 luxury and boutique properties and it's no wonder this region continues to lure groups for retreats, incentive trips and more.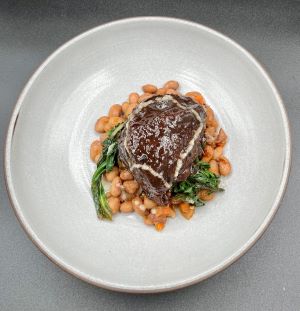 While vino reigns supreme in Napa Valley, its culinary prowess should not be overlooked during your next event. 
"Napa Valley is lucky to be home to some of the world's best culinary experiences, ranging from Michelin-star restaurants to artisanal food trucks," said Linsey Gallagher, president and CEO of Visit Napa Valley. "Farm-to-table dining is at the core of all of our dining offerings—best enjoyed with Napa Valley wine, of course. Exceptional dining is around every corner. If wine is the life of Napa Valley, then food is its soul." 
Start exploring the soul of this region through Brix Restaurant and Gardens in Yountville, which opened in 1996 with a focus on farm-to-table dining with international techniques and has stayed true to its mantra since. Set on 16 acres, the grounds are abundant with vegetables and herbs in 25 raised beds, and the property also has a fruit and citrus orchard alongside extensive flowering gardens guests can explore. Sample dishes include forest mushroom risotto, roasted chicken carbonara and wood-grilled steak frites.  
Winemaking is at the heart of the restaurant, too: Brix, which is owned by the Kelleher family, has a name that reflects the measurement of sugar levels at which the grapes for the Kelleher Family Vineyard's Cabernet Sauvignon are harvested.  
Various indoor and outdoor venues are available for group use. The main dining room, which offers the Reserve Wine Cellar for smaller parties, surrounds guests with cases of wine in a red-hued room.  
Chandon, famous for its award-winning sparkling wines, also offers farm-to-table dining experiences, having partnerships with local farmers to deliver diners the freshest plates. Onsite chefs can create unique, custom menus for groups. Additionally, Chandon has an event specialist on staff that can help to create team outings, from yoga, crafts and vineyard excursions to group mixology classes and tastings. Chandon also offers virtual experiences for 10-plus guests. 
For groups that have both top-notch F&B and sustainability practices top-of-mind, family-owned Cakebread Cellars can deliver memorable experiences. The cellar and vineyard have taken major steps to ensure they are taking the best care of their land, including established wildlife corridors, a green parking lot of permeable pavers that allow water to drain through an underlying gravel bed and microturbines to boost energy efficiency and provide heating/cooling.  
Cakebread also has a three-quarter-acre vegetable garden that the in-house culinary team uses for fresh ingredients. The in-house culinary team at Cakebread—which was founded in 1973—offers private dining experiences, private group cooking classes, seated wine and food pairings and strolling tastings at the home ranch in Rutherford. For big wine aficionados, a group's Cakebread Cellars Experience can be tailored to include current release, reserve and even library wines when available.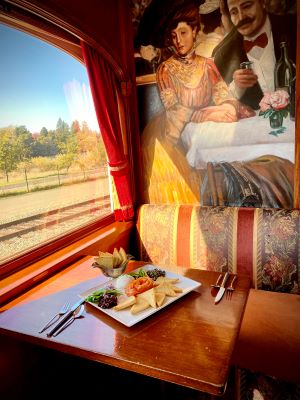 For those staying at Solage Calistoga Hotel & Spa in Calistoga, bistro fare with seasonal Napa Valley flair is at Solbar. The full-service, ingredient-driven restaurant is open to the public and can work with groups for dining experiences—with the recent expansion of their patio, which has doubled in size, dining alfresco by firepits overlooking the pool is the perfect casual-yet-refined spot for a group meal.  
For groups looking for something a little more outside of the box in Napa Valley, a team ride on the Napa Valley Wine Train is a must. Ideal for teambuilding, corporate events, conferences or holiday parties, the train can customize events for almost any occasion while showing off some of Napa Valley's best ingredients and wineries. Guests can charter a single car or the entire train, and the unique seating arrangement and linear layout can help promote intimate interactions between attendees. 
While aboard the train, participants will experience elevated culinary offerings with curated menus and meals that are prepared onboard by the train's culinary team in four train kitchens. Local California produce and sustainably sourced meats and fish shine in dishes, from ricotta cheese gnocchi to pan-seared chicken and toasted tenderloin beef. Guests will enjoy multi-course gourmet meals while enjoying the Napa Valley scenery out their window. Group rates are available for parties of 21 or more; groups of under 21 people can book a reservation through the website. 
[Related: 4 Napa and Sonoma Wineries That Meeting Groups Will Savor]
Sonoma County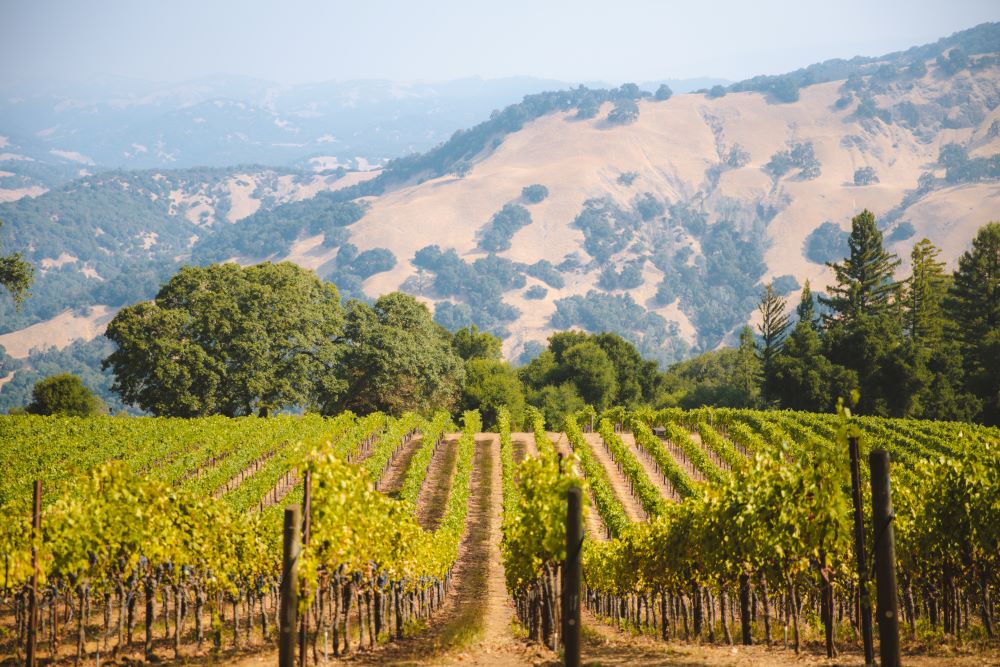 Just 30 miles north of San Francisco, Sonoma County is easily accessible for groups and boasts a rich food and wine culture of its own. More than 425 wineries and 500 eateries are scattered throughout charming small towns, surrounded by beautiful vistas of the Pacific Coast and redwoods. 
Many of Sonoma County's wineries serve as unique, intimate spaces for small meetings, retreats and special events. Sonoma County Tourism recommends Benziger Family Winery in Glen Ellen for its 27,000-square-foot wine cave with 1,600 square feet of banquet space that can host up to 120 for meals, or its outdoor terrace that can host up to 220 with views of the rolling foothills and gardens. Francis Ford Coppola Winery—founded by the movie legend—offers eight different venues, including a movie museum, terrace and other spaces that can fit 15-300 for events. 
Beyond its beautiful wineries, visitors to Sonoma County will find that, like Napa Valley, farm-to-table is more of a lifestyle than a trend in the region, and thus produces an abundance of food experiences. Groups can meet with farmers, cheese makers and chefs via culinary food tours. Michelin Stars have put their stamp on the region, too, with four earning the honor (Farmhouse Inn & Restaurant, SingleThread, Madrona Manor and Harbor House).  
[Related: 4 Unique Outdoor Meeting Venues in California]
Food-Forward Hotel Brand Appellation Comes to Sonoma County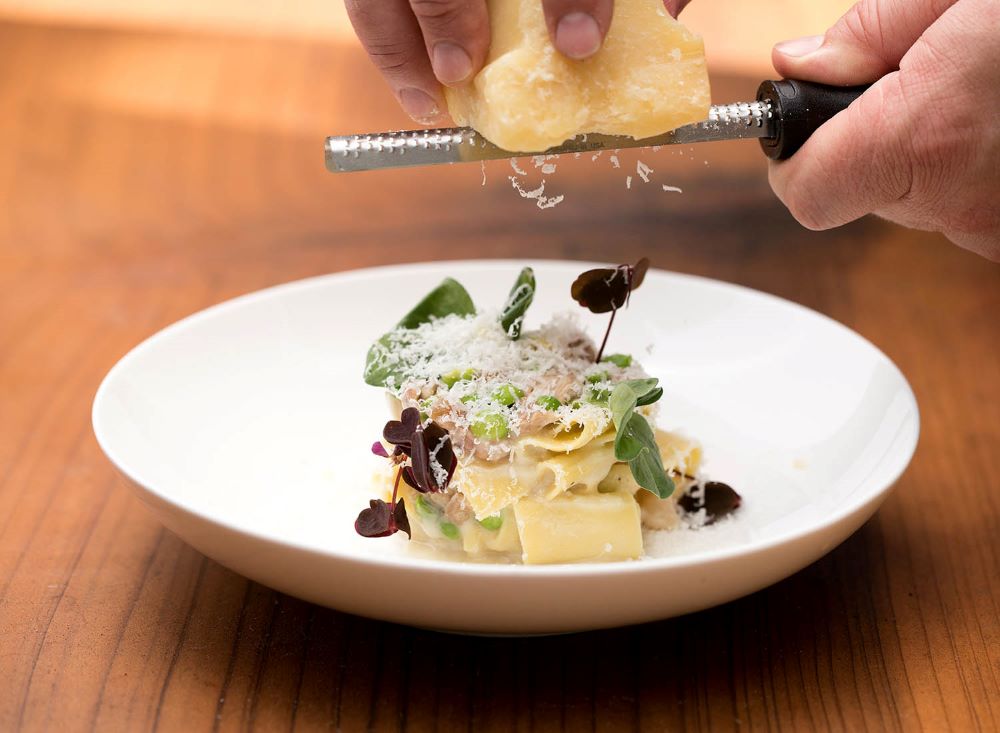 One hotel brand is working to revolutionize the way visitors interact with food and local makers, and is putting a stake in Sonoma County that may be a game changer for meetings and events groups.  
Appellation hotels are putting food front and center of the hospitality experience, thanks to the vision of its co-founders, CEO Charlie Palmer, whose work as a chef in hotels around the country has earned him Michelin Stars and James Beard Awards, and COO Christopher Hunsberger, whose more than three decades of management experience at Four Seasons Hotels and Resorts brings luxury experience to the new Appellation brand.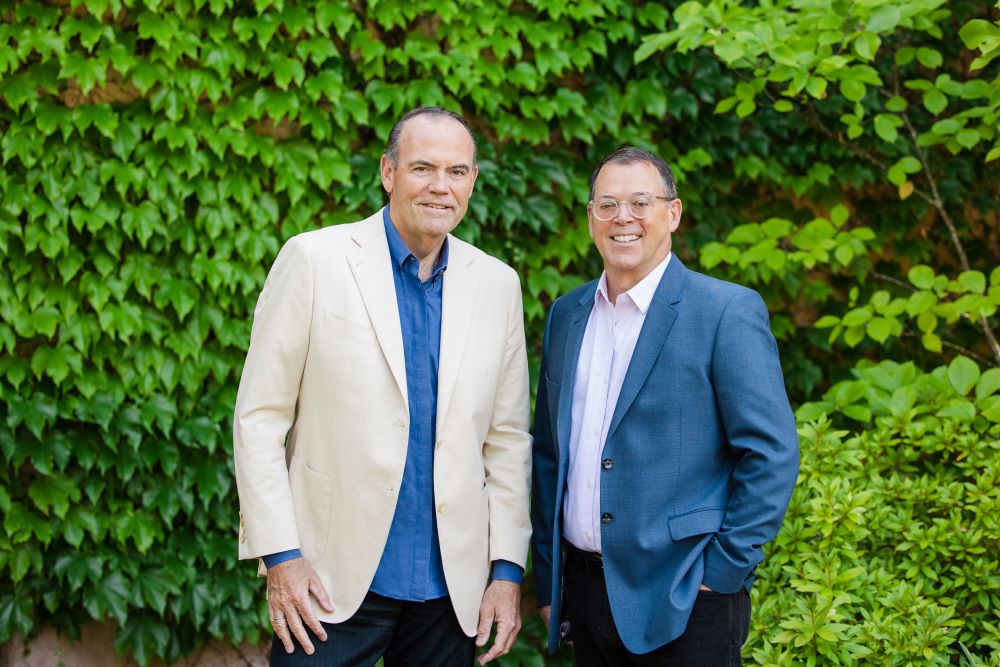 "Food and beverage really is in our DNA," said Ed Skapinok, chief commercial officer for Appellation, noting that the brand has also chosen Sonoma County's Healdsburg as its headquarters. 
Just how, exactly, does a hotel put food in front of the hospitality experience, beyond having a signature restaurant with a big-name chef? Skapinok said that Appellation is rethinking the whole guest journey from the moment a visitor enters the lobby. 
"Our lobbies don't look like traditional hotel lobbies. We hate barriers between restaurant, bar, lobby and meeting space. When you walk into [our lobbies], it feels more like a residential entertaining space, like you've walked into somebody's home," he said. "When we go to parties and people's homes, typically people end up in the kitchen. 
"So, our lobbies, instead of [having] a front desk that kind of blocks our staff from the guests, we actually have an oversized butcher block. And so that kind of gives you that sense that you're in a different type of space. It's very culinary-forward there," Skapinok said, also adding that Appellation properties take the traditional back-of-the-house kitchen prep stations and put them out in the lobby so guests can interact throughout the day with the culinary staff. 
"We think it's a good opportunity for the guests to learn about technique, learn about ingredients, just talk to somebody about the food that's been prepared. And that's a big part of our experience that we want for the guests," he said. 
The innovation Appellation brings to the hotel market is coming to Sonoma County soon. Appellation recently announced that two properties are coming to the region:  
Appellation Healdsburg opens in 2024 with 108 guest rooms, 15,500 square feet of event space, two pools, a Charlie Palmer restaurant and a rooftop bar with views of surrounding vineyards and spa. 
Appellation Petaluma opens in 2026 with 93 rooms, 3,100 square feet of event space and the only rooftop bar in town with views of the Petaluma River. The property will be Petaluma's first luxury boutique hotel.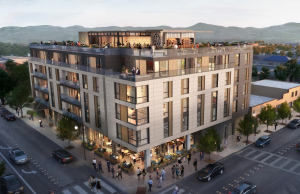 A big hallmark of Appellation, and what truly sets it apart, is its Crafted at Appellation program, which connects guests to local makers in the area through experiential learning programs and will be something guests can look forward to at the Healdsburg and Petaluma locations. 
The programs take place in Appellation "maker spaces," which are glass-walled rooms in the hotels where local artisans, makers or in-house talent will lead visitors through new experiences, often centered around food. Examples include: a local coffee roaster who walks guests through coffee tastings and the roasting process; a beeswax candle-making class with a beekeeper who instructs participants on the process and may even pair with a tasting of honey wine; and many others.  
Crafted at Appellation currently offers over 50-plus classes throughout its portfolio and is already sourcing and testing classes in Healdsburg and Petaluma through pop-up events. 
"We are letting people experience the destination in a totally different way, and in most cases, doing it in a food-forward way," Skapinok said, adding that it's also about "learning a skill from a local artist, something that's just unique to the destination." 
Connect 
Sonoma County Tourism 
(707) 522-5800  
Visit Napa Valley 
(707) 226-5813  
Read more about the latest meetings and events news in California.