Explore The Shifting Trends in Incentive Travel Destination Selection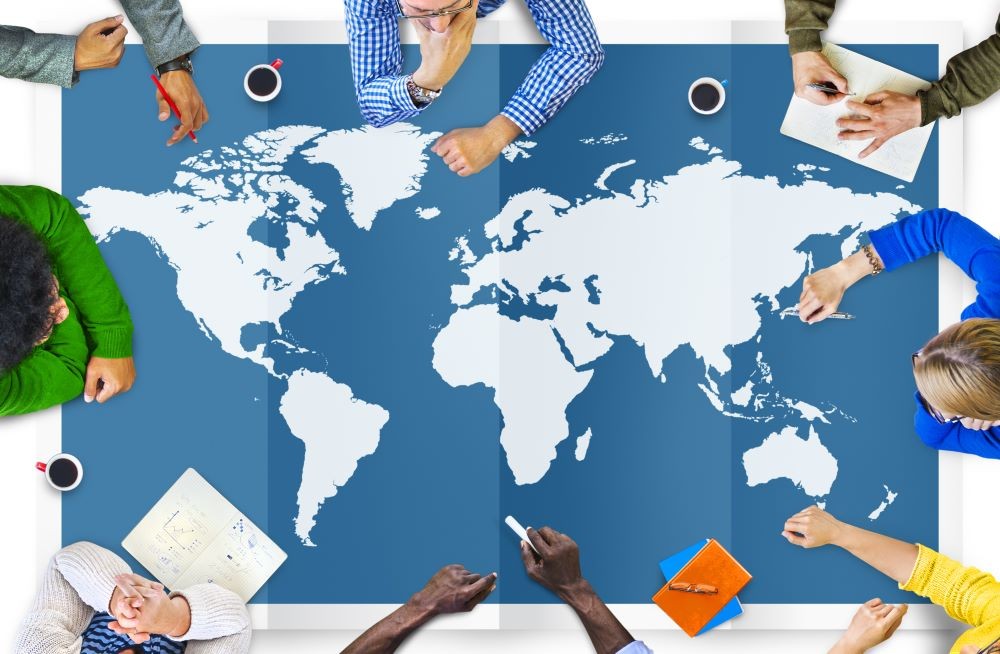 After a pandemic freeze on international incentive programs, travel award winners are once again venturing beyond the borders to global destinations.
Every year as part of a joint business events industry initiative, the Incentive Research Foundation (IRF) and Society for Incentive Travel Excellence (SITE) conduct a survey diving into the global incentive travel market, its impact on corporations, agencies and destinations, and how incentives are shifting with industry trends. 
The survey, known as the Incentive Travel Index (ITI), collects data from respondents in more than 100 countries to gather and deliver well-rounded statistics and information regarding what incentive travel looks like around the world, and for the first time since before Covid, early data from this year's ITI shows motivation to adventure beyond borders and overseas is stronger than ever. 
Different Destinations
"When the last results came out last fall, what we saw from that first year after Covid was that the destinations that the designers and the stakeholders were choosing were a little bit safer," said Annette Gregg, CEO of SITE. "It might have been their first incentive back after lockdown, so they were choosing the traditional, 'sun-and-fun' destinations—Mexico, the Caribbean and Hawai'i were the top destinations of all our respondents.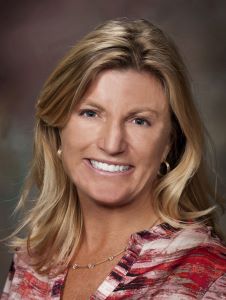 "The destinations that fell down the list were a little more exotic," Gregg continued. "Asia ranked lower as people wondered when it was going to be safe to visit again. We saw Africa fall down the list, and cruises, as far as destinations and options for incentives in year-one programs."
As another year of survey data slowly trickles in, the IRF and SITE have received the ITI's initial results for 2023, Gregg said, and responses indicate that incentive travel trends, especially in relation to destination selection, are starting to shift once again.
"People are getting braver," Gregg said. "These incentive designers now feel like they can go further out…The pendulum has swung almost the opposite way to what we'll call these 'bucket list' destinations. I think that, for the consumer traveler as well, when the ability to travel was taken away from everyone, they realized they don't want to miss out again on going to that place they've had on their list, because who knows what will happen [in the future]?"
The incentive travel sector of the business events industry is seeing exciting and enthusiastic initiatives to get back to these "bucket list" destinations, and more and more often, planners and attendees alike are searching for experiences that are "exotic and different." Business travelers are in search of memorable moments in places they've never been rather than another trip to a "fun-and-sun" destination they've likely visited before.  
Europe is "definitely back," Gregg said, and Asia is making its way to the top of some lists once again. Cruises are increasing in popularity, too, and planners are now approaching destination selection through the lens of uniqueness rather than making sure safety is the No. 1 priority.
Plus, while destinations such as countries in Western Europe have seemingly always been in high demand, where planners are choosing to host in these countries is shifting, too, from major metropolitan cities to quaint local towns on the outskirts or from luxury beachfront resorts to secluded mountain retreats.
"It's almost upside-down again," Gregg said. "The things that were held back in the first wave of programs in 2023 are now on everyone's radar for 2024 and 2025. And maybe they're going to choose a little bit more off-the-beaten-path or a less-discovered destination—like Slovenia versus Italy. Slovenia is next door to Italy. It's three hours away from Venice but it feels like you're in a Game of Thrones setting, and how many times are you going to go to Venice?"
In Eastern Europe, Gregg said destinations like Croatia, Slovenia and parts of the Czech Republic are becoming popular options for incentive groups, while others are considering what it would look like to venture to the Middle East to destinations like Abu Dhabi and Oman. Eagerness to visit these new places, though, isn't always enough to get there.
Blocked by Budgets
"Everyone is still hesitant about the cost, because even though they might be comfortable traveling again and qualifiers want these bucket list destinations, they're asking, 'Well, geez, can I afford it?'" Gregg said.
"Costs rose so quickly for group travel when leisure travel came back first and pushed up the room rates for group blocks," she continued. "So, even if you wanted to take your group to this great destination, your room rate is 20% higher because they had all the rooms filled with leisure travelers. And then, you're looking at higher costs on the airfare side, too."
Desire may not outweigh the dime, but planners are finding a way around it, either with surprisingly higher budgets than anticipated or by decreasing the number of attendees they allow at their incentive events. 
"If inflation doesn't regulate, then they're just going to take fewer people," Gregg said. "Budget costs were exceeding allotment. We weren't seeing planners getting enough budget to keep up with the rising costs of everything, so instead, we start anticipating and planning for fewer attendees."
[Related: How to Slim Down Your Meetings and Events Food and Beverage Spend]
Geared Toward Generations
Fewer attendees, though, doesn't necessarily mean less planning, especially now that planners are creating incentive itineraries for up to five different working generations.
The shifting workforce plays a major factor in destination selection as we are nearing a time when nearly 50% of working Americans will be below the age of 40 by 2030, Gregg said, and the destination preferences of young travelers look different than those of older generations. 
"If you look at it from that point of view, those younger generations now are not only your qualifiers, but those are your planners. They're your stakeholders, and it's a very well-traveled couple of generations there," Gregg said. "They're savvy. They're braver. They want authenticity, not to be taken to a well-manicured resort and kept on property. It's all in the traveler preferences."
Destinations are now unlocking the assets that are "super unique" and not necessarily "well-polished," Gregg said, because they're beginning to understand the importance of offering access to something different and authentic.
Speaking to DMCs and DMOs has become key in discovering and creating new experiences, and Gregg believes it's a "huge, huge opportunity" for those in business events to get involved and give back to destinations. For example, she said, instead of hosting a celebrity chef in a ballroom for a grand dinner, destination organizations can help organize something more rooted in the destination. Maybe attendees meet with the chef in the morning to shop locally for groceries, prepare the ingredients and create their own recipe to cook together.
"It doesn't need to be perfect, it needs to be authentic," Gregg said. "It's not just a 'look-and-do' experience anymore, it's learn and create." 
[Related: The Z: Planning for the Gen Z Attendee]
Discovering Destinations 
For more than 70 years, Achieve Incentives & Meetings has set out to help travelers of all kinds experience new places and cultures around the globe. Today, the corporate incentive travel and meeting company is pushing forward with full force as the rest of the world begins to align with its mission.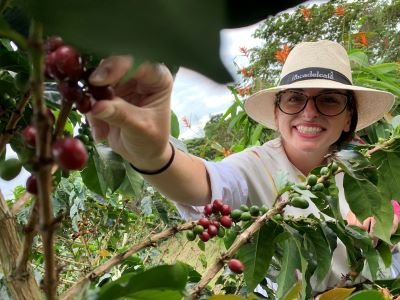 Ashley Lawson, vice president of Achieve Incentives & Meetings and a full-time traveler, has aligned her life's mission with that of her company, living in new places, learning new languages and experiencing new cultures to come back and report to Achieve's clients what each and every one of them can offer. 
"Because of my experience traveling and living in local communities in destinations that can be a great fit for incentives, I'm able to counsel our clients more about how they can incorporate more of that local culture and support local vendors and partners in their programs," Lawson said, and the demand for that expertise in planning incentives is rising.  
[Related: Dear Ashley]
"We are trying to create more of those hands-on activities, where attendees are in the local community, being taught by local leaders like chefs, and learning about the cuisine and how it's prepared; different recipes that have been passed down generation after generation," Lawson said. "Before, incentives were so masterfully tailored so attendees could sit back and relax. But in a way, a new trend is that we are having the attendee be part of tailoring the experience. 
"We work so hard to construct the most perfect experience," she continued, "but found that it was in the deconstructing of it—and allowing attendees to be a part of the creation—is where the real magic happens." 
Following are three destinations Lawson has seen an increased demand to explore and experience in her incentive clients: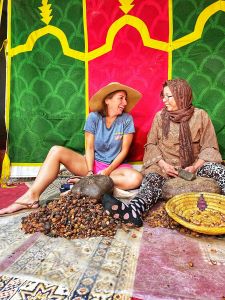 Morocco
"If a group is looking for something unlike anything they have ever experienced, Morocco is a true 'wow' destination. Hosting an event here is really special because it is so unknown, which leaves expectations lingering for attendees. They get to taste or even make the food, explore some of the most wondrous markets in the world, learn about the ancient traditions of the Berber culture, hike in the famous Atlas Mountains or go camel trekking in the Merzouga Dunes—there's something for every preference here, which is why it should be on every planner's destination bucket list.
"Plus, if you love boutique hotels, Morocco will have you drooling over their Riads—hotels which once served as the estates of the wealthy. With multiple stories, secret gardens, rooftops with overgrown palms, spectacularly tiled pools, keyhole windows and never-ending nooks, they are perfect for groups looking for an intimate setting. Even better, hotels and luxury camps in the desert can accommodate a wide range of event budgets." 
[Related: Dear Ashley: How to Sell the Idea of a Culturally Authentic Incentive Travel Program]
Colombia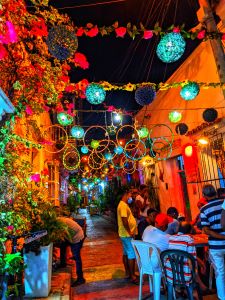 "Colombia is catching the attention of a lot of planners because it offers such diverse experiences. If groups like art and music, the Getsemani neighborhood in Cartagena is like an outdoor art gallery with walls and walls of street murals. Throughout the whole country, many of the best hotels are exquisite colonial buildings that were former mansions, convents and hospitals. They are steeped in history yet have all the modern delights needed to operate a special program for VIPs. Plus, many of the hotels have less than 100 rooms, which means there are some really special opportunities for buyouts where a group can essentially have a palace to themselves.
"Once you get out of the cities, there are so many chances to get immersed in the local culture. Some fun ways to do this are by learning from locals about the art of chocolate making at cocoa farms, or coffee bean picking in Coffee Axis (Eje Cafetero)—where Colombian farmers handpick every single cherry, or coffee bean, from the coffee plant. Everything from hot springs to hiking to history exists in Colombia, showing the true breadth of all a group can experience." 
[Related: Dear Ashley: Creating Opportunities for Local Communities to Engage in Destination Events]
Lake Tahoe, California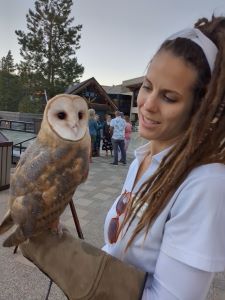 "Something we've seen a lot more of is more of the outdoors and adventure destinations, especially in domestic destinations like Lake Tahoe," Lawson said. "This summer, our team was in back-to-back programs in Lake Tahoe, California, for three weeks straight, from supporting clients in hosting their annual incentive trip. We had so much interest among our clients wanting to have that outdoor feel with more adventurous experiences somewhere in the United States that has named familiarity but is not as well known."
"Attendees loved meeting beautiful birds of prey while learning about their ages, unique quirks and the region's approach to conservation," said Ellen Traylor, meeting and event coordinator at Achieve Incentives & Meetings. "Plus, they were introduced to a stunning 8-week-old barn owl, and the group was actually the first to see and hold this beautiful full-grown baby." 
Read this next: Dear Ashley: 7 Ways to Immerse Attendees in Local Culture Pre-Arrival