Southwest Florida Back in Business One Year After Hurricane Ian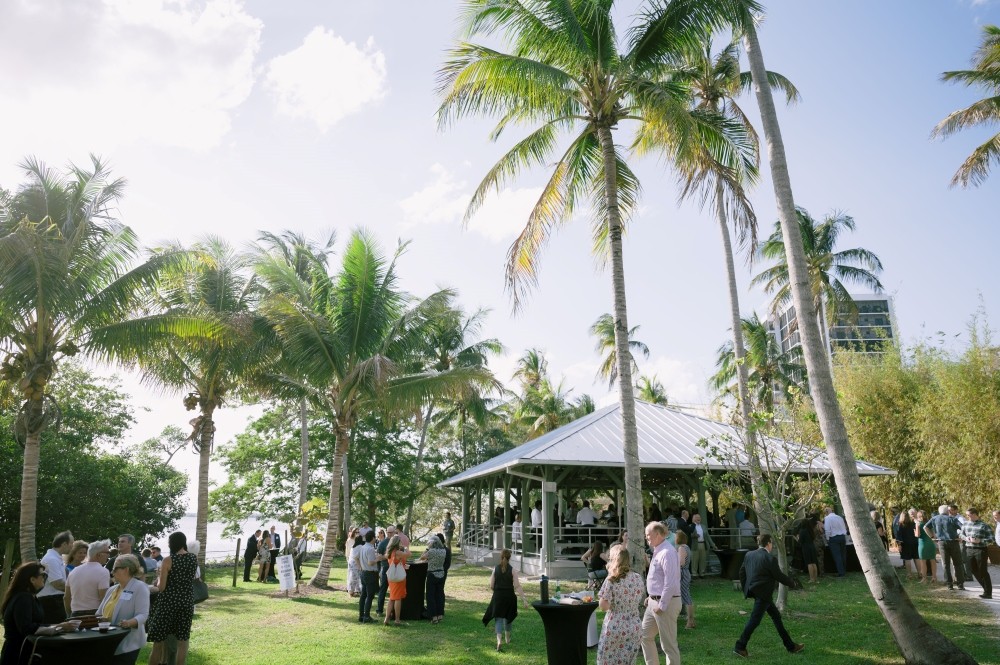 Hurricane Idalia was all over the news in August as Floridians once again braced for a seasonal hurricane. Not to minimize any hurricane, but thankfully, Idalia was not nearly as destructive as Hurricane Ian last September. Southwest Florida, which includes Charlotte, Collier, Lee and Sarasota counties, among others, were especially vulnerable as they're set on the shoreline of the Gulf of Mexico.
During Hurricane Ian, Fort Myers Beach, Sanibel and Captiva Islands were hardest hit, with roads and bridges closed due to high winds and flooding. The historic South Seas resort, set on 330 acres of protected wildlife sanctuary on Captiva Island, suffered significant damage to its infrastructure, although the resort began a phased reopening this July. First opened in 1946 as a fishing resort, South Seas has continued to welcome guests despite several areas still under construction, all while adding new amenities to this seaside mecca.
"Following the severe damage caused on many of our most iconic properties, we're so pleased to see the progress of many of them and the communities that have come together to help rebuild and make these properties better than before," said Jackie Parker, communications manager, Lee County VCB. "Sundial Beach Resort & Spa experienced various degrees of damage throughout the property and have a dedicated team of employees actively working, daily assessing and cleaning up the area, excited for the day that they can reunite and welcome visitors back in 2024. The Inns of Sanibel continues to progress daily and is excited to slowly begin opening different parts of the property to visitors, slowly welcoming them back."
Farther south, Florida's Paradise Coast, which includes Naples, Marco Island and the Everglades, experienced a remarkable recovery, and the destination's resiliency was second-to-none. 
"All the resorts are open and welcoming guests, and the restaurants, retail shops and attractions are bustling with activity," said Paul Beirnes, executive director of the Naples, Marco Island and Everglades CVB. 
At the Inn on Fifth in Naples, Maria Hamilton, general manager of the hotel, says the property was spared any damage during the hurricane. "We were able to open the hotel to those in need very soon after the storm had passed, offering temporary housing options for displaced residents and many of the first responders, insurance adjusters and others who were working around the clock to assess damage and provide aid. As an active and long-time member of this community, we were honored to support our neighbors and help Naples recover during such a crucial time. It was a proud moment and a testament to the spirit of community for our entire team, who stepped up even while dealing with their own storm-related losses."
While all these beach destinations, islands and neighborhoods sustained varying degrees of damage, they have also demonstrated incredible resilience and, in fact, just one year after Ian, most of the businesses and accommodations are open and anxious to welcome visitors and meeting goers back to their sunny shores. 
Meeting Professionals on Booking Meetings During Hurricane Season
Cheryl Faust, the Milwaukee-based senior director, global accounts for HelmsBriscoe,  has booked Florida meetings for more than 30 years and never had to reschedule due to a hurricane. "I understand if meeting planners are reluctant, but if they are, they should look at other months to book besides hurricane season (June-November) and always have a Plan B," she advised. "But, if any state knows how to adjust during a hurricane, it's Florida." 
She also reminds planners that taking a chance on holding a meeting during these months can garner big savings because rates are often heavily discounted. 
"We've booked the Sunseeker Resort in Charlotte Harbor for the Aircraft Rescue Firefighters Association (ARFF) 2024 ARFF Leadership Symposium in January. While the opening of the resort has been slightly delayed—it's a new hotel, not hurricane related—we did move our board meeting of 12 rooms on peak, set for November, to a nearby hotel, just to play it safe," Faust said.
Faust was concerned about another group booked at the Naples Grande Beach Resort after Hurricane Ian and considered a backup plan. Fortunately, however, the hotel only had some water damage that didn't affect the meeting. And the group is undaunted, having already booked their Florida return for 2024 and 2026.
[Related: West Maui Reopens. Should You Host Your Next Meeting There?]
"Hurricanes are not a new thing to Florida hotels. That's why it's key to work with flexible hotels," Faust advised. "It goes a long way."
"We live in a wonderful paradise, surrounded by water and experiences that have so much to offer professionals in our industry. And if you look back on hurricane seasons of the past, Ian made its mark but hurricanes in Florida are not an anomaly," said Annette Bales, executive director of sales, service + experience, Sunseeker Resort. "Tourism is our largest industry, and on the state and local level, everyone always works together to support our communities to assist in a quick recovery so we can get back to celebrating the hospitality everyone in this state loves so dearly. We are incredibly excited to welcome meetings to this resort and in fact have 50 meetings on the books."
For meeting professionals still reluctant to book in Florida, Bales suggests "Cover Your Event" insurance offered by Visit Florida, the state's official tourism marketing corporation, for planners holding meetings from June-November.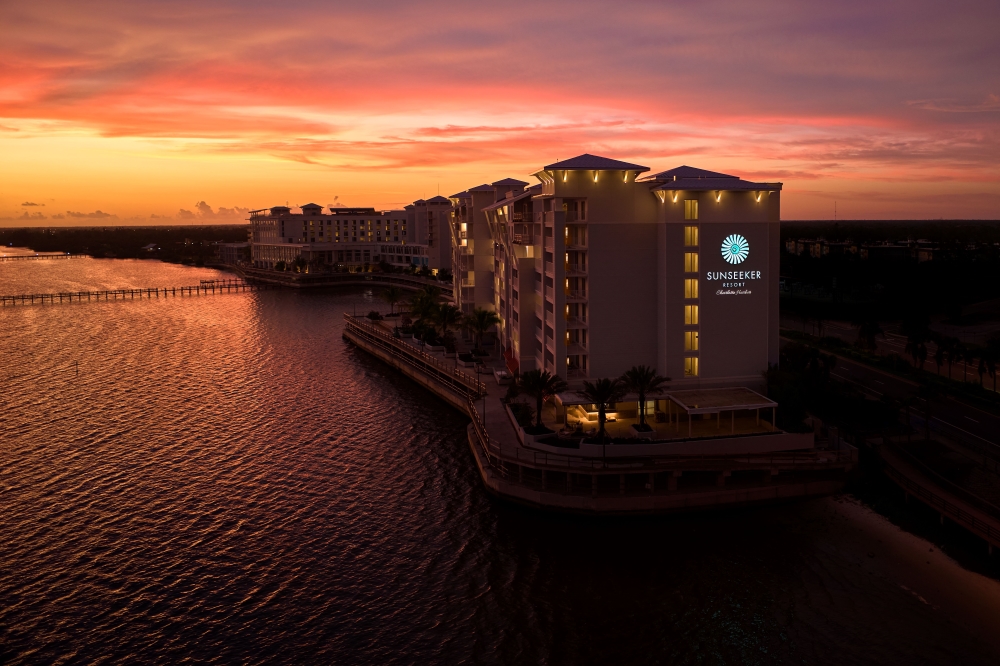 The Sunseeker Resort, sprawled across more than 22 waterfront acres in Charlotte Harbor, offers 785 guest rooms, including 189 Signature Sunsuites. Set by the lush Peace and Miaka Rivers, the resort offers 20 culinary experiences, including seven stand-alone restaurants, chef-crafted catering and a 25,000-square-foot food hall with 11 unique concepts. 
The adults-only rooftop pool and bar is a wondrous setting for sunset views and its 60,000 square feet of flexible convention space for meetings and conventions allows for a range of programming. There's also a full-service spa and salon and 7,100-square-foot, state-of-the-art fitness center overlooking Charlotte Harbor and what Bales calls "a bucket list golf course" nearby, exclusive to hotel guests and available for group tournaments. 
"We're going to be ready with something southwest Florida has never seen before," she added.
Downtown Fort Myers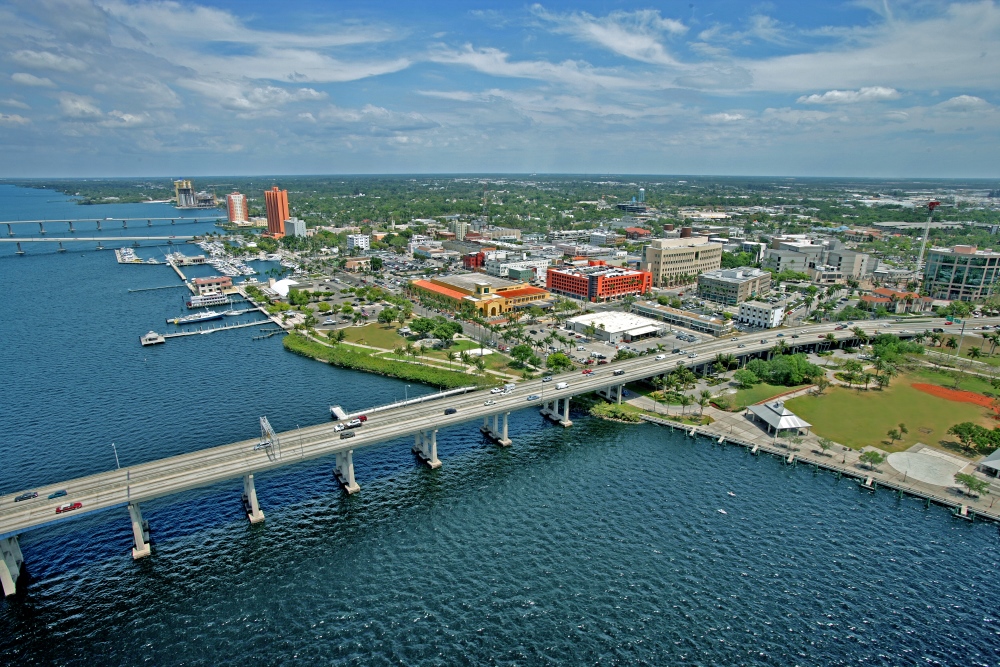 The Luminary Hotel & Co. in downtown Fort Myers was up and running within hours of Hurricane Ian, thanks to a resilient design that helped protect the hotel. In fact, during the storm, the hotel was used as a base for first responders and a command center for Florida Gov. Ron DeSantis. 
"To safeguard against flooding during severe weather events, our design placed the hotel higher than the surrounding context," said Jonathan Rae, of HOK, a global design, architecture, engineering and planning firm. "We're devastated by the loss of lives and property damage in Southwest Florida but pleased that the hotel was able to contribute in a meaningful way to the community's recovery efforts," Rae later said in a release on the HOK website.
"Since the Luminary Hotel and Caloosa Sound Convention Center opened in September 2020 in the heart of downtown, we have held two of our annual conferences at the Luminary: in June 2021 and again in June 2023. The first year we realized the hotel and conference center were perfectly made for our annual conference," said Mike Donaldson, manager, member services, Florida Attractions Association, based in Tallahassee. "The hotel is incredible, and the service standards of the staff are world-class. After the hurricane, we decided to come back this year and show support to the area and bring business back to them."
"We wanted to support the entire tourism community and with our second night dine around, 'Taste of Fort Myers.' Our attendees enjoyed so many of the local downtown restaurants," he continued. "We also had an event at the historic Burroughs Home & Garden within walking distance to the hotel. We always receive incredible support from the local VCB, Fort Myers–Islands, Beaches and Neighborhoods. Downtown Fort Myers is constantly bustling from day to night with great nightlife, shopping and unique restaurants. Fort Myers is a perfect city for our three-day conference." 
The 12-story, 243-room Luminary has a unique venue in The Workshop, the hotel's 2,300-square-foot culinary theater with stadium seating for cooking demos and other events for up to 80. Six meeting rooms occupy the fourth floor and spill out onto the pool and event deck overlooking the Caloosahatchee River. The Beacon Social Drinkery on the rooftop is popular for private events, with scenic views and small bites. The lobby restaurant, The Silver Kings Ocean Brasserie, grills up steaks, chops and seafood, such as halibut with mussels, leeks, fennel and smoked tomato broth. 
On the Beach
The new 254-room Margaritaville Beach Resort on Fort Myers Beach, under construction since 2021, was hardly damaged by Ian, said David Cesario, vice president and general manager for the property.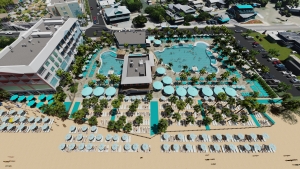 "This building was built to withstand a Category 5 storm and it did," he said. The resort will probably push its original opening date by a month or two but is taking reservations for a February 1 opening in 2024. 
With more than 5,079 square feet of indoor space and up to 15,239 square feet of alfresco space options, the resort is the first new hotel on Fort Myers Beach to open in 20 years. Guests will want to check out Fins Up! Beach Club, a standalone destination offering day passes for guests not staying on property. The Sunset Terrace delivers retail kiosks, License to Chill Bar & Grill, daily live entertainment, games and outdoor seating areas with fire pits. The JWB Grill pays tribute to the eponymous, dearly departed Jimmy Buffet, dishing up Gulf-inspired seasonal offerings and juicy specialty steaks and a festive, welcoming bar with live entertainment.  
Read this next: Scenic Florida Outdoor Venues for Impressive Events