Fate Favors the Bold: Entrepreneurship and the Future of Events
Season 2, Episode 10
Featured Guest: Tracy Leparulo, founder and CEO, Untraceable Events
What does it take to make the leap into entrepreneurship? Tracy Leparulo, founder and CEO of Untraceable Events, shares how she built her company and reputation as an innovator, futurist and leader in the male-dominated fields of financial technology and cryptocurrency.
Want to hear more from Courtney and her incredible guests? Find all Dare to Interrupt episodes here.
Meet Our Guest: Tracy Leparulo
Tracy Leparulo, early advocate for blockchain technology and futurist, founded Untraceable in 2013 to help build and grow the cryptocurrency community through game changer events. As an early investor, Tracy has navigated through the blockchain ecosystems working on various projects from bitcoin wallets to ICOs and certified training. Tracy is committed to providing a platform for the greatest minds to share knowledge, build technology and create stronger connections within a diverse technology community.
She also has a passion for social enterprises—she founded a micro-finance and financial literacy initiative in eastern Kenya. She continues to work with the Autism community by helping youth develop social enterprises that leverage technology. She was also on the founding team of Ryerson's Digital Media Zone along with multiple incubators and accelerators across Toronto. Most recently she has taken on the role of head of marketing for FinTech company Zytara, bringing connecting consumers to major brands through blockchain technology. Tracy provides her connections as mentor, advisor and investor in early-stage businesses.
Connect with Tracy: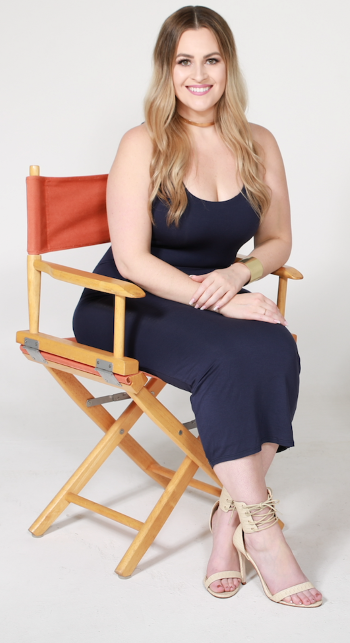 More About Our Host:
Courtney believes that transforming past experiences into impactful conversations through raw, authentic storytelling challenges the status quo, connects people from all walks of life and results in great change for the world.
Courtney is the youngest member to have ever been elected to Meeting Professionals International's (MPI) International Board of Directors
She is the recipient of Smart Meetings' Entrepreneur Award, MeetingsNet's Changemaker Award, the Association for Women in Events (AWE) Disruptor Award, the MPI Chairman's Award and MPI RISE Award.
Named Collaborate and Connect Magazine's 40 under 40 and a Meetings Today Trendsetter.
Recognized as one of the event industry's most impactful change-makers.
Serves on the Events Industry Sexual Harassment Task Force, AWE's Board of Directors, MPI's Women's Advisory Board, is a Meetings Mean Business Ambassador and is the co-founder of the award-winning movement, #MeetingsToo.
Named as a 2020 Meetings Trendsetter by Meetings Today
Connect with Courtney: