Owning the Skin You're In
Season 3, Episode 4 Details
Featured Guest: Anca Trifan, Founder, Creator and CEO, Tree-Fan Events
How can women in business navigate and challenge stereotypes associated with their outward appearance? Anca Trifan, Founder, Creator and CEO of Tree-Fan Events, speaks candidly about her experience as a woman in the male-dominated field of A/V and event production.
Want to hear more from Courtney and her incredible guests? Find all Dare to Interrupt episodes here.
Meet Our Guest: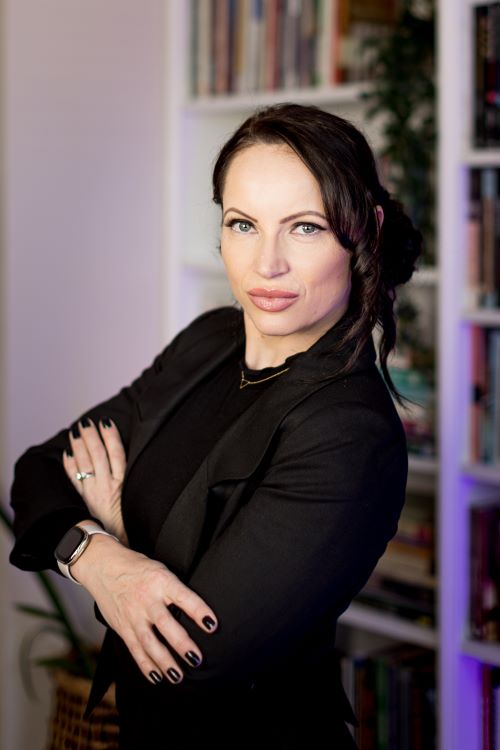 Anca Trifan is the founder, creator and CEO of Tree-Fan Events, a woman-owned boutique technical event planning and production agency that provides the strategy, technology and gear to host a successful virtual or hybrid event.
Anca has worked in event productions for almost twenty years and has extensive experience and knowledge in the areas of technical event productions, event planning, event design, event management, and will happily walk you through the entire event planning and production process with the highest level of standards to design a perfect and seamless event. She is a Certified Event Professional, a Digital Event Strategist and the recipient of the 2022 40 under 40 BizBash Connect Corporate Meetings Awards.
Anca is the Host of "Events: demystified," a tactical podcast for anyone in the events industry, beginner or pro, where entrepreneurs, event professionals, influences and event industry leaders from the events community share
their personal and professional experiences with her audience.
Anca is the Founder of the online community, Women in Events (Tech + Prod), a platform that advocates for women in the technology and production world, a passion fueled by a deep conviction that there's a need for more women role models in the production event world.
Connect with Anca:
More About Our Host: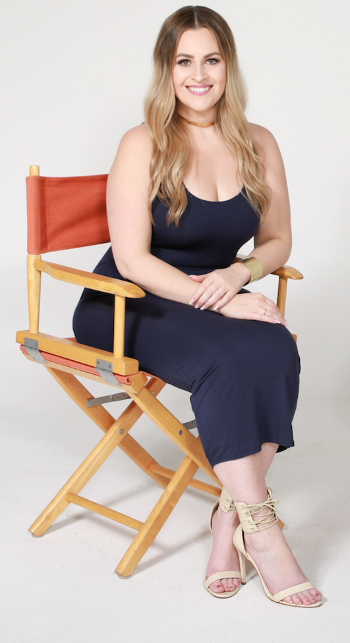 Courtney believes that transforming past experiences into impactful conversations through raw, authentic storytelling challenges the status quo, connects people from all walks of life and results in great change for the world.
Courtney is the youngest member to have ever been elected to Meeting Professionals International's (MPI) International Board of Directors
She is the recipient of Smart Meetings' Entrepreneur Award, MeetingsNet's Changemaker Award, the Association for Women in Events (AWE) Disruptor Award, the MPI Chairman's Award and MPI RISE Award.
Named Collaborate and Connect Magazine's 40 under 40 and a Meetings Today Trendsetter.
Recognized as one of the event industry's most impactful change-makers.
Serves on the Events Industry Sexual Harassment Task Force, AWE's Board of Directors, MPI's Women's Advisory Board, is a Meetings Mean Business Ambassador and is the co-founder of the award-winning movement, #MeetingsToo.
Named as a 2020 Meetings Trendsetter by Meetings Today
Connect with Courtney: