Taking Risks, Getting Noticed and Designing Your Playbook
Season 3, Episode 6 Details
Featured Guest: Monique Ruff-Bell, Head of Conferences at TED
How can we strategically advance in our careers? Monique Ruff-Bell, Head of Conferences at TED, discusses the value of sponsorship, creating visibility, and building your individual roadmap for success.
Want to hear more from Courtney and her incredible guests? Find all Dare to Interrupt episodes here.
Meet Our Guest: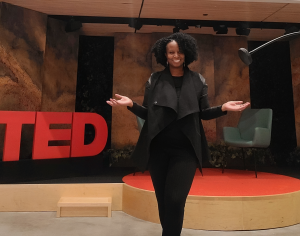 As an experienced executive leader with a demonstrated history of working in the media, events and publishing industry, Monique Ruff-Bell has over 20 years' experience within brand leadership, marketing, and events.
As head of conferences for TED, she leads a dynamic team in the managing, planning and execution of TED's flagship global conferences, TED Member events and virtual events. This includes product strategy, innovation of attendee experience, creative marketing techniques that draw in a diverse and curious community, as well as work with creatives and visionaries to dream up and enact revolutionary ways of gathering that push the boundaries of experiential events. She is also a member of TED's executive leadership team.
Her former roles have included leading one the largest Fintech shows in the USA as Vice President for Money20/20 USA. Her role encompassed setting the show vision and strategy with the Global President, plan execution, P&L management and sales & marketing support and performance.
Monique is also a public speaker, podcast host and mentor based out of the New York City Metro Area in which her speaking engagements include strategy and business development for revenue generating events, career sponsor and mentorship, and ways to become a successful leader.
Connect with Monique:
LinkedIn
Instagram: @ted
Twitter: @TEDTalks
Facebook
Website
More About Our Host: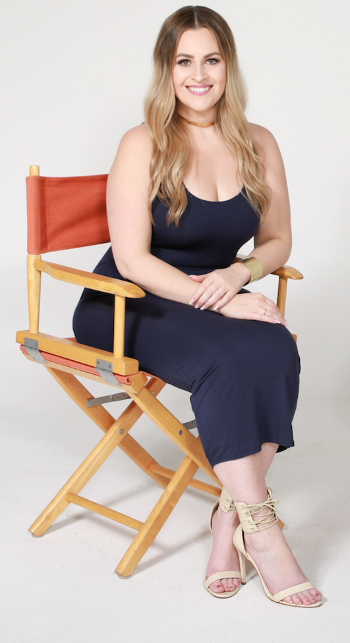 Courtney believes that transforming past experiences into impactful conversations through raw, authentic storytelling challenges the status quo, connects people from all walks of life and results in great change for the world.
Courtney is the youngest member to have ever been elected to Meeting Professionals International's (MPI) International Board of Directors
She is the recipient of Smart Meetings' Entrepreneur Award, MeetingsNet's Changemaker Award, the Association for Women in Events (AWE) Disruptor Award, the MPI Chairman's Award and MPI RISE Award.
Named Collaborate and Connect Magazine's 40 under 40 and a Meetings Today Trendsetter.
Recognized as one of the event industry's most impactful change-makers.
Serves on the Events Industry Sexual Harassment Task Force, AWE's Board of Directors, MPI's Women's Advisory Board, is a Meetings Mean Business Ambassador and is the co-founder of the award-winning movement, #MeetingsToo.
Named as a 2020 Meetings Trendsetter by Meetings Today
Connect with Courtney: