Will Meetings and Events Prices Ever Come Down? Maritz' Steve O'Malley Discusses Major Industry Trends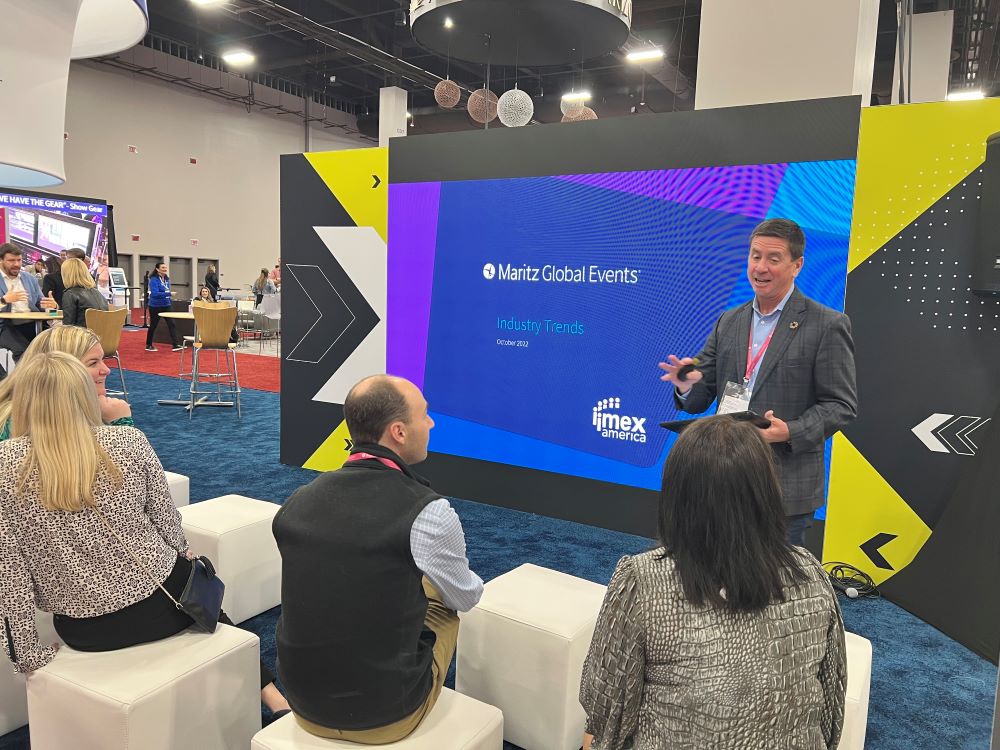 Where are meetings and events at in the great post-shutdown recovery? Who is winning the force majeure battle? Are room rates and other meeting component prices going to ease up anytime soon? And what does it mean when someone says that attendees should design meetings?
Meetings Today's Tyler Davidson caught up with Maritz Global Events Enterprise Vice President and COO Steve O'Malley at IMEX America 2022 to see what the global meetings and events juggernaut is noticing take shape regarding key industry issues.
O'Malley and his team are seeing organizational values such as sustainability and DEI stressed in RFPs, and data privacy is once again rising to the fore. And what about attendance levels? Will we ever get back to "normal?"
You'll have to hear what O'Malley reveals to get the answers.
[Related: See All of Our IMEX 2022 Coverage in One Place!]
Listen to this episode: 
Other top stories from our IMEX America coverage: