Color Worlds, Neurodiversity and the Future of Experience Design
Season 4, Episode 9
Guest: Kate Walsh, VP of Team Member Experience, Hello! Destination Management
How can we design more thoughtful, inclusive events? Kate Walsh, VP of Team Member Experience at Hello! Destination Management, shares her perspective on leveraging empathy, data and strategic partnerships to create better event experiences.
[Related: Color Worlds, Neurodiversity and the Future of Experience Design]
Listen:
Podcast sponsored by Visit Atlantic City.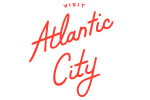 Listen to more Dare to Interrupt podcasts: www.MeetingsToday.com/Dare-to-Interrupt.
Meet our guest: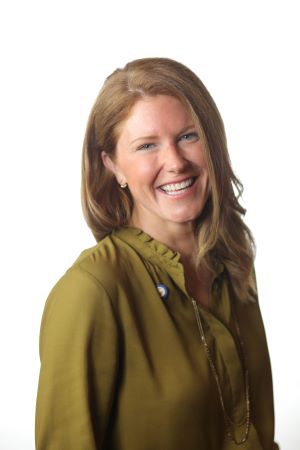 Kate Walsh is an experienced leader in the live events industry with a desire to create community and efficiencies with a solutions-oriented approach. She is a values- and purpose-motivated, results-driven events enthusiast with a proven track record of leading high-profile accounts and operations departments with initiatives to humanize our work, care for our talent and clients, while increasing revenue and efficiency.
Kate is respected as an inclusive, empathetic, and effective leader with strong emotional intelligence, interpersonal skills, levity and a succinct communication style that inspires all to develop and celebrate each person personally and professionally.
Kate's social media links:
LinkedIn
Instagram: @walshka80
Website
 
Resource links:
https://loriweitzner.com/odetocolor/
More about our host: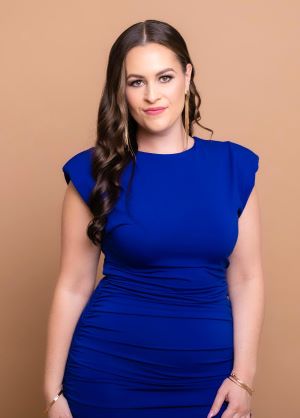 Courtney believes that transforming past experiences into impactful conversations through raw, authentic storytelling challenges the status quo, connects people from all walks of life and results in great change for the world.
Courtney is the youngest member to have ever been elected to Meeting Professionals International's (MPI) International Board of Directors
She is the recipient of Smart Meetings' Entrepreneur Award, MeetingsNet's Changemaker Award, the Association for Women in Events (AWE) Disruptor Award, the MPI Chairman's Award and MPI RISE Award.
Named Collaborate and Connect Magazine's 40 under 40 and a Meetings Today Trendsetter.
Recognized as one of the event industry's most impactful change-makers.
Serves on the Events Industry Sexual Harassment Task Force, AWE's Board of Directors, MPI's Women's Advisory Board, is a Meetings Mean Business Ambassador and is the co-founder of the award-winning movement, #MeetingsToo.
Named as a 2020 Meetings Trendsetter by Meetings Today
Connect with Courtney:
Transcript:
Editors note: The following transcription was facilitated by AI program Otter.ai and proofed by our editors. Although it is very accurate, there inevitably will be some mistakes, so please consider that when reading. Thank you.
Courtney Stanley  
This episode is brought to you by Visit Atlantic City. Hello, everybody. This is Courtney Stanley and welcome to another exciting episode of Dare to Interrupt, a listening experience where you have the opportunity to sit in on honest, unfiltered conversations with leaders who are considered to be the most influential, inspiring and innovative women in the world of events, hospitality, business and beyond. Throughout their careers, these leaders have dared to interrupt conversations, their own comfort zones and sometimes even societal norms to hustle toward their greatest levels of success.
I am so excited to introduce you to today's guest. Here with us, we have Kate Walsh, VP, team member experience at Hello! Destination Management. Kate, it's great to have you with us today. What is the most joyful thing happening in your life right now?
Kate Walsh  
Hello, Courtney. Thanks for having me. I'm really excited to be here; a little impostor syndrome, looking at the list of people you've had in the past. So, it's an honor to be here. Joy is such an important word, right? Seek the joy is something that's lived in me and instilled from my husband and his family. 
And so, I think that can take a couple of paths professionally. We are about to launch our learning management system at Hello!, which is kind of a larger umbrella where we are developing and growing all of our team members at the company. And it has been almost a year in the making and a big part of why I chose to come to Hello! about a year ago now. And then, personally, joy if I could. 
I'm heading back to my hometown of Cleveland, Ohio, in less than a week for my 25th high school reunion. And certainly, those years are filled with fond memories for me. And no doubt it will be a joyful experience. So, a lot to be thankful for; excited about a lot of joy filled moments to come. That's so fun.
Courtney Stanley  
And will you bring your family with you for the reunion? Are you going to fly solo?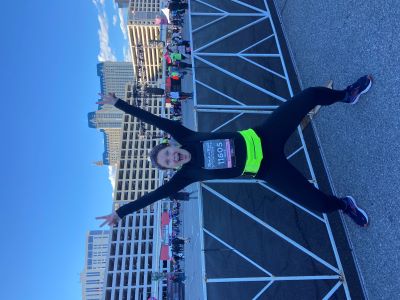 Kate Walsh  
I'm going to fly solo. See a Browns game, have some fun with my girls...
Courtney Stanley  
Oh my gosh, that sounds great. That sounds like such a fun experience. And I would love to hear more about the meaningful work that you have been doing as the vice president of team member experience at Hello!, Will you just share a little overview of some of the amazing changes that you've made since you came on board and what this means for the company moving forward?
Kate Walsh  
Absolutely. The vision statement at Hello! is to be the undisputed industry leader and employer of choice. And about a year ago now Paul Mears, who's the owner and founder of Hello!, we sat down and had a really long conversation--actually one of many. And he wanted to truly live in that vision statement. And that meant not only striving to be the industry leader, but also how could we better the organization and truly become an employer of choice. And he knew that was going to take a big lift, and it was going to mean someone really focused in on that. 
So, over the last year, that's what we've done. We've kind of re-fired up Hello! University, which is a space where we inspire, learn and grow as a company both internally and externally. It's about wellness, recognition, celebration and really how we are impacting the environments of those that work with our organization and that work within our organization. So, hopefully creating environments where they can thrive personally and professionally.
Courtney Stanley  
Well, I have to say, I have to share with the audience that I had the opportunity to be one of the keynote speakers at the Hello! University Summer Summit. And still, to date, one of my favorite groups that I have ever had the opportunity to spend time with; you guys know how to pick up. I will tell you that the team at Hello! is fun and smart and kind and creative. I just was blown away by the programming, but also by the people; the culture was fire--top notch
Kate Walsh  
They make the difference. I think that's where there's so many great things that are happening at Hello! and for the people there. But they make the difference. And they were a big driver for choosing to be at Hello! for the second chapter in my career. They love that. I love that. Thanks for those kind remarks.
Courtney Stanley  
Of course! Well, they come from the heart.
Courtney Stanley  
Yeah, yeah. Well, what an amazing experience it was. And one of the words that you just said triggered my next question. The word mornings; like, what people's mornings had been like, where they're coming from, and I have to ask, so I heard, that you wake up most days at 4:25 in the morning--what on Earth? How is that even possible? Like, what motivates you to do that? How do you do that most days? And why?
Kate Walsh  
We were glad to have you as one of our keynotes, and just an incredible message on leadership and the importance of empathy. And I think that's what we're trying to instill in our team members--that importance of we're all coming from many different walks of life. And sometimes really difficult mornings are difficult chapters in life, and how can you be empathetic to those around you inside and outside or four walls. And so, it makes a difference. And I think that our team members really subscribe to that.
Great! I chuckled because of the 4:25. Like, that's so weird. Yeah, 4:15 or go for 4:30. Yeah. Because it gets me an extra 10 minutes of sleep. But I still need the extra five minutes to get to where I'm going. I have had... I've been back in St. Louis now for about five years. And upon coming to St. Louis, I was a part of the Orange Theory community. And there's a 5 a.m. group there. And, honestly, I go for that workout. But I also go for the shared experiences that I have sitting in that lobby from 4:40 to 5 a.m., every day, with women from all walks of life, kind of our group of ladies there is about 15 strong and ranges in ages from mid-30s to mid-60s. 
And so, all the things that we can share with one another about life lessons or where we are. And what we're navigating personally or professionally is one of the biggest drivers for that 4:25 alarm clock that doesn't just get hit with a snooze and rollover. And the second part is to set my baseline for the day I am 100% a better person if I have kind of gotten that energy out and grounded myself. And that's my moment.
I'm a mother of two, so the minute I walk back through those doors, it is packing lunches, it's making breakfast, it's kind of that swirl of what needs to be signed and where is the folder, so I really treasure those early morning hours to ground myself, have a connection with a group of incredible women and move my body right and get energy built up for the day. 
Courtney Stanley  
Have you always been a morning person? Was it easy for you to set the alarm at that time get up and go? Or was it something that you had to really train yourself to get used to and create a new habit?
Kate Walsh  
So, it's a good question. And I have never been a huge sleeper. I've always been like, I like to get seven, eight hours of sleep. And that's always been a big thing for me. But I wasn't one of those people. I can't count on one hand the amount of times I napped in college. At rest wasn't something.... I'm actually working on being better at rest. But my daughter, my oldest, Margo was an individual who'd love to go to bed as an infant, and she would sleep well. But 4 a.m., she was ready. Never really needed naps. And so, she was ready to begin that day at 4 a.m. 
And so, for the first three years of her life, I was also beginning the day at 4 a.m. and driving 45 minutes to the nearest Starbucks that might actually open at 4:30. And just kind of killing that time. And I thought to myself, one day, this time will become mine again. And when it does, how will I choose to use it because my daughter kind of gave me the gift of breaking me into that 4 a.m. hour. And so, how was I going to use it? And so, this is my outlet now. So, I guess at the end of the day, I can think Margo, yeah.
Courtney Stanley  
it sounds like it. Yeah, that's I think that's actually really interesting. But it started there. And then you've just it's become your normal today. Tell us about your kids. I want to hear more. 
So, Margo is your daughter, and then you have another child as well.
Kate Walsh  
I do. Yes, I've got two. So, they're 14 months apart. We've got fourth and fifth grade going strong into the school year swing, and just two remarkable children. But on the Margo note, she's really kind of what has fueled my next purpose, and a lot of the work that I'm having the opportunity to do, and partner with some really great people in the industry.She's a member of the neurodivergent community. 
She is a person that with dyslexia, and so it's opened our family's eyes to this different type of thinking and understanding of how there's just such a beautiful variety of people out there that see the world very differently than a traditional mind would. So, it's been quite the journey over the last few years once we found that out, but the two of them are hands down the purpose of my existence and bring me to full circle back to your earlier question. They bring joy to me every single day, and gray hair, but they're wonderful.
Courtney Stanley  
Yes, yes. Pros and cons for sure. I think that's for sure. I think it's absolutely incredible that you have found this renewed purpose in the work that you do. And whether that's within the company that you work for, or the influence that it has on your approach to help people come together and spend time together, and also learn independently or in group settings. I know that you are doing some really cool things at IMEX and you're partnering with one of my favorite people and teams. 
Can you tell us a little bit more, because we're definitely going to be sharing this conversation before we get to Vegas for IMEX America. And there's some pretty cool stuff that's happening on the show floor with you and your team. So, I'd love for you to just tell us what to expect or what to get excited about.
Kate Walsh  
IMEX. What's there not to get excited? So, yes, to your point, we are working on something special for IMEX in collaboration with both Google Experience Institute, Google Xi Story Craft Lab, and Laurie Weitzner. Laurie has a philosophy around Ode to Color. So, what we're doing at IMEX is I'm kind of saying it's no longer the Hello! booth. It's the Hello! Color World. And Laurie has spent many years of her life perfecting and researching the influence of all five senses and created these 10 different color worlds. And each of them have their own scent, their own sound, their own textures, their own colors and their own words. And what happens when you immerse yourself into these different worlds, they can sometimes balance you, they can ignite you, they can do a variety of things. 
And so, we thought that really complements nicely what we do. We're creating at Hello!. We're creating environments for guests to be a part of. But in creating those environments like we do in the event space as a whole; we're often thinking about one focus or maybe just about our messaging or just about the traditional attendee type. 
So, how can we lean into all five senses to foster that sense of belonging, and trust in the areas that we're creating, because we want to be seen as an innovative and inclusive leader in the world and in the spaces that we get to play, and I say play because that's what it is; we're creating a multi-sensory, museum-like exhibition within our booth that will also connect back to Google Xi, and all of the incredible work that Megan Henshall and team have been doing in that space. 
So, we're one of five or six partners to Xi that will have a connective tissue, as they say, across the floor, to really open people's eyes to having events be more really a spot for everyone, They're democratizing the space.
Courtney Stanley  
I just love that so much. And I had the opportunity to hear Laurie speak and also understand and really expose myself to the work that she's been doing with Ode to Color for the audience, if you could try to describe what that is like, what are some of the colors? What does it mean, when you take Laurie's assessment to identify your color worlds? Like, what does that mean? And what is she trying to share through her work?
Kate Walsh  
Perfect. So, I think the best way to describe that is there's 10 different color worlds. She has built a quiz that you can take on her website. And there's a series of questions; takes about 10 minutes. And then you are identified with one of up to three different color worlds. And those are the worlds that if you need to feel grounded, right, there's specific worlds that you can live in for that. If you need the energy, there's another role for that. 
So, I kind of walk you through the IMEX experience. If you were to approach the Hello! booth, the Hello! booth is one of those color worlds... the color roll that is called out loud, it is bright, you can't miss it. Our creative director, Cameron Ross, would say it is a pleasant eyesore; we're going to stand out and that's by intention. We want to live in this color world that really represents our brand, which is energy, global, taking risks and impact. But then we want to make sure that everyone has the experience to see these other color worlds. 
So, on our back wall we will have this museum-like experience where the 10 worlds will be set up in its textures, its fabrics; it's the sound that you can hear, the sense that you can experience. And from there, you can have a color reading with Laurie. So, perhaps you've taken your Color World quiz before you got to IMEX, or sitting there in our booth, and then we're going to take it to that next level; you can immerse yourself into the world and then have one-on-one, direct access with Laurie Weiser, who leads the whole philosophy behind these beautiful Color Worlds, and then even a step further, over to the Xi booth. 
If you head over there, they'll have miniature Color Worlds as well as a whole showcase of incredible speakers on this topic and many others.
Courtney Stanley  
I want to get into how we apply this to business, into meetings, in a second, but before we go there, I want to say, in taking this quiz a few months ago, I found it to be such a deeply personal experience and a very internal experience. 
So, my top result, my number-one Color World was out loud, which is why I'm especially excited to see it in action at IMEX.
And it was just so fascinating, really applying the purpose of her work, being that these Color Worlds are meant to identify different elements or energies that we should be leaning into, or that we need more of in our current life chapter. And I just found it so fascinating because it really did apply to this current life chapter where I think I need to be living more boldly and unapologetically and amplified. And I just thought that was really fascinating. And without, you know, people knowing my personal journey and story, it may not mean as much, but that internal realization that you have when you receive that Color World and realize how applicable and aligned it is, was just really mind blowing. 
And I, of course, sent it to her quiz to my friends and sent it to my family, and I remember one of my sisters taking it, and her results were very different from mine. And upon looking at what she got for hers, it was so clear to me that she had also received really necessary Color Worlds to help her adjust her environment to the energy she needed to be leaning into and also absorbing. So, just really fascinating. And Kate, what were your results? 
Kate Walsh  
So, out loud. And whisper was another one I really think, but that's the incredible thing. They're almost...Laura would say that nothing's conflicting, right? That's natural that what we have going on in our life influences how this quiz comes out. So, it could fluctuate over the years or even over the months depending upon what you're working through. Because it speaks to our senses on that emotional level. And it brings up the moods and the memories. And really, it speaks to who you are and what you're going through as a person.
So, and we're connecting that back to the event space. So, that's your personal journey. And that's a lot of what's happening over at the Google Xi space with Laurie, but in the Hello! space, it's how was that corresponding to events? And how can we connect these two places. And if you're finding the optimal Color World, it could be, again, that combination of worlds for your event environment. You can really have that positive impact on your experience, which I think leaves guests with that lasting and memorable call to action. 
For example, if you're doing a product launch, out loud is the right move, but you want people to be bold, you want them taking risks, you want to get that incredible product out to market and have a lot of energy around it. Conversely, if you've just gone through a lot of mergers, or perhaps even sadly, a lot of layoffs, restructures, that's not going to be the right world. So, if that's your message on mainstage, and you're bringing people into a welcome reception that is bright and exciting yet you've just had all of this other messaging, how can you have your events complement the content in the messaging that's happening your event? 
So, if it was more on that kind of toned down aspect, thinking about at ease? How can we get people recharged, feeling safe, like they're in a space that they can feel themselves, or more baseline, right? So, we're looking at all of the different Color Worlds and pairing them with event images, but also recommended event experience that you're looking to have your attendees walk away with.
Courtney Stanley  
Yeah. Oh, that's so cool. And just out of curiosity, the other five or six booths that are going to be partnering on this experience at IMEX, will each booth be adopting a different Color World? Or is that something that just Hello! is going to be doing at their booth.
Kate Walsh  
So, that's specific to Ode to Color and the color booth is specific to Hello! But the Xi community reached out to a variety of their community members on an invite basis only to have them partner in other ways. And this is to demonstrate to the IMEX community how we are looking at truly democratizing the experience of events, and so some will have those activations right within their booth. Some have sponsored other spaces that will sit on the floor. 
But it's an incredible lineup of organizations, from Marriott to Hilton. And Marriott, right? There's big players in our event space and all of them have stepped forward to be a leader here and do this right for all the different people that we can attract to events.
Courtney Stanley  
That's so cool. And there's so much potential for you to really apply these concepts and these philosophies, and in creating environments that meet the needs of the audience in planning events and meetings. I just think I think it's a really, really fantastic concept. I'm curious to just shift gears a little bit and talk more about the work that you're doing with Google Xi, and just your own personal connection to ensuring that everybody feels like they are not only welcome and included, but that their needs are being met in whatever unique circumstances they require. 
What do you think our industry could be doing better or differently, in general, to help make this experience a better experience for all?
Kate Walsh  
Sure. I'll kind of speak to what personally has lit my fire in the space and opened my eyes. I mentioned my daughter, Margot, who is a person with dyslexia. And I thought about her sitting through a general session where it was just text and copy. And it's up there in a space that she has to process against a big screen. They do much better with the tangible or having it there personally to them, but more so even with just with the images. 
So, I think just from a decoding perspective, and the amount of things that we put up in breakout sessions and general sessions, how can we better design those presentations. And actually, I'll give you a nod to you right, like within your presentations, or in your general sessions, in your keynotes. It's very visual, it's mostly images. It might be one word here and there. But there's textures associated with those images. That is what will help people decode and better comprehend the message that they're hearing on mainstage. 
And I think that's one example. I think, how we allow people to prepare for the trip that they're taking, what is the experience going to be from the minute they get off that plane and move through, say, LaGuardia Airport and make their way to the Marriott in Times Square, and how many doors are there and what does the check in look like sometimes for a lot of individuals and the neurodiverse community. 
For them to really understand what that experience is going to be allows them to jump in that much faster into whatever that meeting is, or the inviting new environment is. But just helping people with regulation whenever possible, understanding how they're processing information, how much time they need to get comfortable, how often they need to have a bit of downtime to recharge. Not all of us are built for 7 a.m. to 11 p.m. Or we are but not in that traditional-thinking way where you hit the show floor at seven and you're at a dinner till 11 o'clock at night. 
So, without having to venture back to your own personal space of a hotel room, or recreating those environments. And, you know, for that resetting the bar, so to speak, to happen. So, I think there's so many great ways and I think IMEX in partnership with Google Xi are going to demonstrate a lot of those spaces or a variety of those spaces and those offerings to really enhance an environment for all to feel like they have a place that they can go and then keep going throughout the day.
Courtney Stanley  
Mm hmm. And I don't know about you, but I do feel like there is a bit of a missed opportunity at the beginning of the event planning phase where we're gathering information from our audience and each attendee in the registration process. I feel like we've gotten pretty good at asking about, you know, dietary needs and restrictions, and, you know, maybe some visually, we're able to see that people may have a different physical ability or something like that. 
But in terms of, you know, the things that we can't necessarily see on the surface, I don't know about you, but I don't feel like I've seen a lot of registration forms for conferences really asking more questions to help understand what the needs of their attendees will be. What have you seen?
Kate Walsh  
So, I'll kind of even go back further on that question. I think part of the reason that sometimes the question isn't asked is because people aren't really sure how to ask the question, number one. I think one in four people is a member of the neurodivergent community. and the statistics would show that many are not talking about it. 
They're not talking about their workplace, they're certainly not going to talk about it on a form that they're filling out. So, t's more so, how are we going to normalize spaces, instead of having to call them out to have to identify it. And we should be designing with them instead of for them. And instead of kind of having to highlight it, and then perhaps we'll think about designing that way. It's more like making that the norm in the spaces that we're designing and in the programming that we're having an event. So, I kind of look at it a little bit differently than maybe the dietary space. 
But even then, right, like 12 years ago, if you had said, "Are you gluten free?" First of all, a lot of people would have said, "I'm not 100% sure [about] the gluten," but also, they wouldn't know. And now it's been normalized. So, I think as we continue to normalize the discussion in a variety of other ways, we will get there, too, and always have something more to do, which is exciting, I think about this work...but for me, it's more about getting to a space where it's more normalized instead of like a special consideration or something extra that we're doing.
Courtney Stanley  
I love that. I love that perspective. And I think that's such a great way to lead and really create a space that is serving the people that are going to be there. Do you think that it's possible to meet every need by design without having information from attendees? And what they may actually need?
Kate Walsh  
Well, so two parts to that one. Yeah, we need more and more data, and what you'll see--and a big, big lift by Google Xi and [unintelligible], and how they're collecting all of this data from the different activations that are happening at IMEX will certainly inform a great deal of the work going forward. 
So, I think you have to keep asking, you have to keep having the conversations. It's just how we're having them and what those look like. But that also made me think about how there was another part there, and...it's escaping me, but there was another part there. When we think about it, I guess it's more of the environments--we can't solve for everything. That's nearly impossible. But how are we creating the environments to positively impact as many people as we can. And so that's just, we just have to keep evolving, evolving those spaces, and one by one will be making that difference. 
There's that starfish story where the little boy's on the beach and he's picking up a starfish. And he's trying to get them all back into the water because they're stranded, and the old man walks by, and you'll never save them all. He's like, you're right, I probably won't save them all. But as long as I save at least one I've made a difference. And it made a difference in that particular one's life in the ocean. 
So, I kind of think about it like that. Right? Like, it's just...we've got to just keep picking them up and putting people back in the ocean, and creating those spaces where people can thrive.
Courtney Stanley  
Mm hmm. Yeah, no impact is too small. That's for sure. Yeah, definitely, if you could offer. So, I actually, even as a speaker, I'm like, wow, this is really good information to have, you know, thinking about your daughter sitting in the audience and what my slides look like. 
Are there any other, because that's a pretty quick and easy change for me to adjust as a speaker? Are there any other things that you feel like are some of those quick and easy adjustments that planners might not have thought of that would be really easy. And, you know, does not [take] a lot of calls for them to just make simple changes in order to make it a more inclusive environment?
Kate Walsh  
Ah, gosh, yeah, that's a like go down the list. I think I'll go back to even how Marriott I mentioned already is working with XI, because they are potentially piloting rooms, specifically to individuals that have autism. And so those rooms and those fields, and those are very, very different than to a neuro-traditional thinker. 
And so, looking for the brands that have this in mind when they're creating ideas or responding to RFPs, and seeking that out the same way we seek out partners that are elevating the bar from a sustainability standpoint, be it social, environmental, DEIB, right? Like, we can seek out the organizations that are choosing to be leaders in the space, and then look to them to help guide you through that process, especially when it's something that's new to a lot of individuals. 
So, I would say, number one, partner with the correct people that are willing to help guide you and teach you these in these spaces.
Courtney Stanley  
Mm hmm. Yeah. And it's so great to hear about some of those even, you know, bigger partners like Marriott, that's huge. That's a huge partner that's going to be working on creating these spaces. 
So, I'm very excited. Well, first and foremost, I'm very excited to swing by the Hello! booth and also Google Xi and check out all the partner booths as well, to see what these different experiences and learning opportunities will be. 
But I'm also excited to see the ripple effect of change after this particular show, and you know what people really learn and takeaway that they're able to apply to the way they design their own experiences for their own audiences. I'd love to ask you one final question for our conversation today. And really, that is just, I know we've talked a lot about what's going to be happening in an IMEX and just these really cool cutting-edge, innovative practices that Hello! is working on and your partners are working on. 
Is there anything that you would like to leave our audience thinking about today that they can maybe start to, you know, do a little bit of homework on or even prepare for IMEX in a way or just think differently about?
Kate Walsh  
So many ways to go with that one. So, first, I will say I'm also excited for IMEX and I will plug the opportunity to come to the Hello! booth and the Xi space every day, all day. Learn about your Color World, learn about the journey, grab your color buttons, be branded, and spread the word. 
But to leave you with some parting thoughts, is that just, I've always been a big "leave it better than you found it," and if that just means asking a question that could be you leaving something better than you thought it because you're getting curious. 
So, be curious, know that there's a lot of forgiveness in this in many other areas more than I think people believe there to be, and we want to help people understand we want to make spaces better. We want to make environments that are magic for everyone.
Courtney Stanley  
I love that. I think those are great parting words. And thank you so much, Kate, for sharing your insight and for what's coming up at IMEX America. I'm so excited. And of course, audience, thank you all for listening. Be sure that you stop by Hello!'s booth if you are going to be in Vegas. 
And of course, make sure that you share what you learned from this episode with us on Twitter, Facebook and Instagram by following at Meetings Today and at Courtney on Stage. And be sure to never miss an episode by subscribing to Dare to Interrupt on Apple podcasts, Spotify, Stitcher, Google podcasts and more. 
Be present, leave things better than you found them and keep daring to interrupt, my friends. Until next time