Fontainebleau Las Vegas Set to Open in Late 2023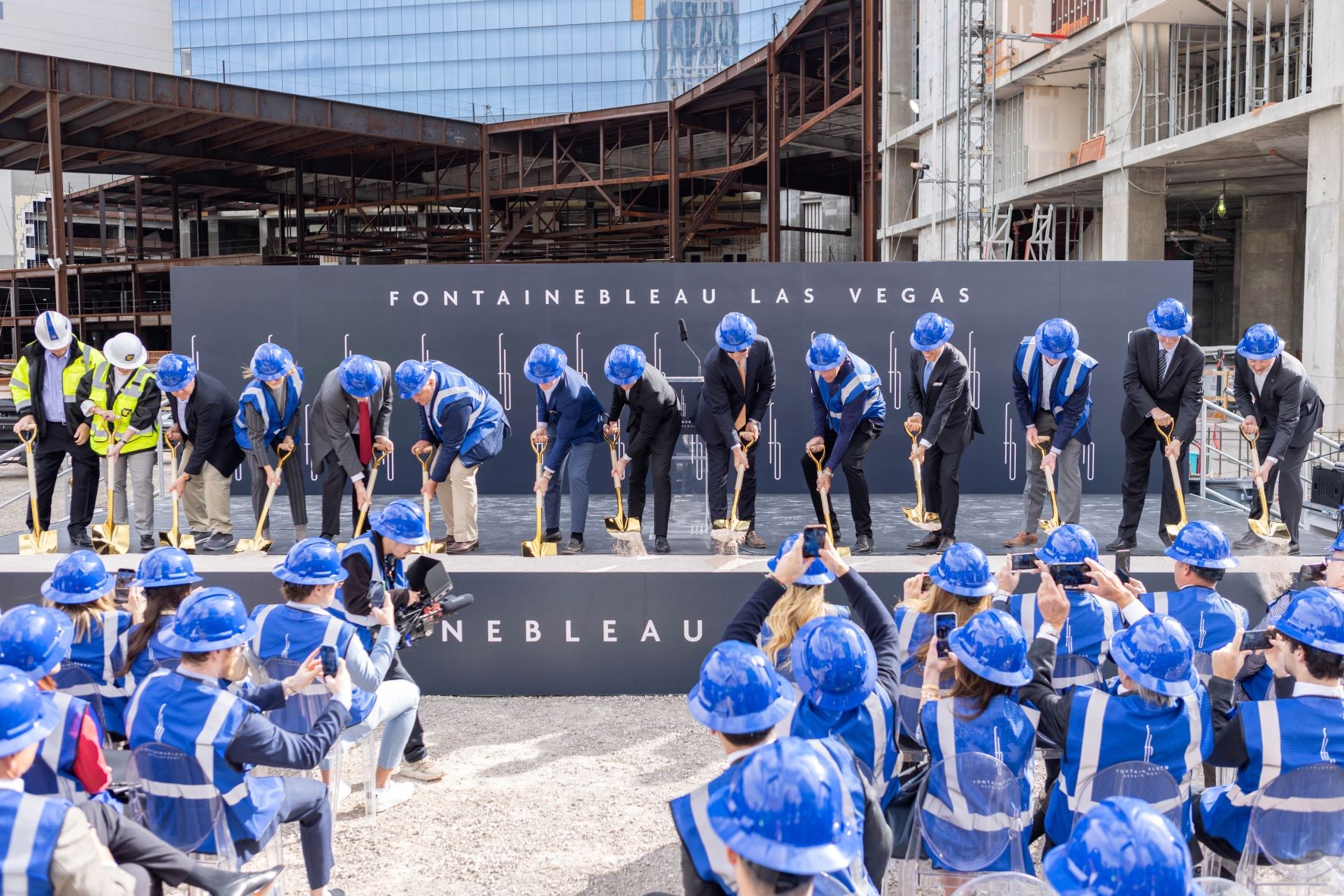 A ceremonial groundbreaking for Fontainebleau Las Vegas' completion of construction took place November 9. Credit: DREX
A long-anticipated luxury resort and casino in one of the world's most popular meeting and convention destinations has officially broken ground on the completion of construction.  
Fontainebleau Las Vegas, set to open in late 2023, is a 67-story property that will span 25 acres on the north end of the Strip and offer guests direct access to the Las Vegas Convention Center and the Las Vegas Global Business District.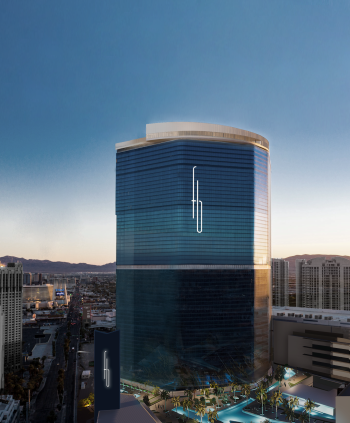 It will also bring more than 3,700 guest rooms and more than 550,000 square feet of convention space to meetings mecca Las Vegas—as well as restaurants, shops, pool experiences, nightlife options and a spa. 
Fontainebleau Development invited Fontainebleau's leadership, representatives from contractor W.A. Richardson Builders and state and local leaders to a ceremonial groundbreaking at the site at 2777 S. Las Vegas Blvd. on Tuesday, November 9 (the same day IMEX America 2021 kicked off in Sin City). 
"It's kind of a crazy story, but I'm back," said Fontainebleau Chairman and CEO Jeffrey Soffer in a press release. Soffer first conceived of Fontainebleau Las Vegas in the mid-2000s. "There's so many people that it takes to make a job like this go forward; it's not one person, it's a team…It's a great building, it was always a great building, but this has come full circle back to us and we're very honored and excited about it as a company." 
A press release says that construction of the project will add 3,200 jobs to the Las Vegas economy, and the resort will employ 6,000 permanent workers upon completion. This long-anticipated project, which is 75% complete, has been in the works for years, passing through owners like Marriott and real estate mogul Steven Witkoff.  
Koch Real Estate Investments bought the property in February 2021. Upon opening, Fontainebleau Development will be the sole operator of the hotel. 
"To have it rebirthed is just absolutely incredible," Nevada Gov. Steve Sisolak told the crowd at the November 9 event, according to a press release. "Today is a testament that no challenge is too difficult to overcome." 
Fontainebleau isn't the only property helping revitalize the north end of the Strip. Resorts World Las Vegas, which debuted this summer, is the first ground-up resort development on the Las Vegas Strip in more than a decade. 
Read Next: As Las Vegas Reopens, Compression Means the Time to Book Is Now