As Las Vegas Reopens, Compression Means the Time to Book Is Now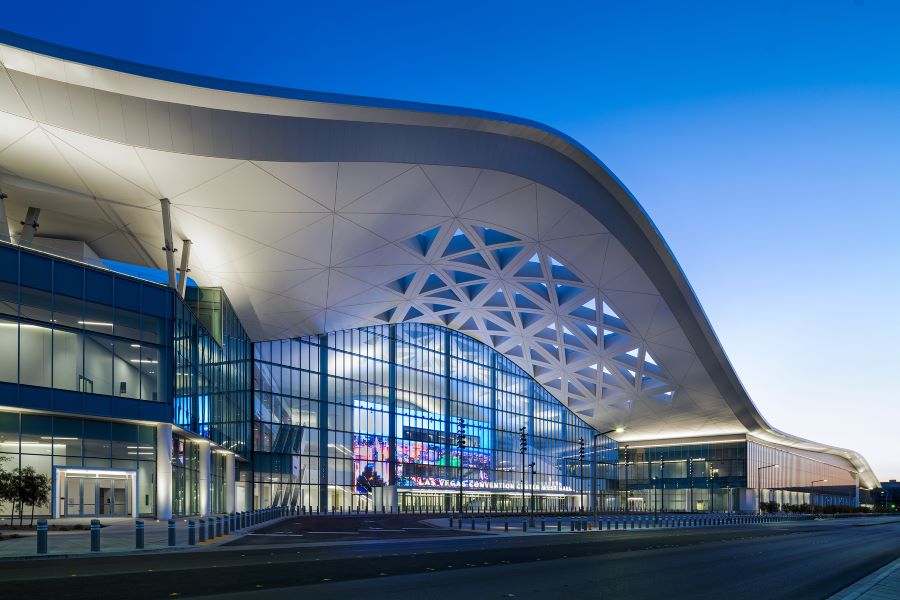 Image courtesy of Las Vegas Convention and Visitors Authority.
As the U.S. meetings, conventions and events industry eagerly anticipates the return of large in-person gatherings, Las Vegas continues to be a leader in destination and facility health protocols while it prepares to once again welcome large gatherings. Being the most popular meetings destination in the U.S. demands no less.
Indeed, the countdown to the return of in-person gatherings began in earnest with Nevada Gov. Steve Sisolak's recent approval of a tiered timeline that increases in-person meetings, conventions, entertainment venue and large group gatherings capacity statewide.
According to the timeline, at publication time the state set a goal of opening at 100% capacity by June 1, which certainly was greeted with enthusiasm by business travelers eager to get on the road again.
Examples of this eagerness to convene include Informa Markets' World of Concrete and other events produced by the global trade show giant, which was confident enough to confirm 10 additional 2021 dates in Las Vegas.
The bookings are bolstered by research that proves what may be fairly obvious to most of us: We're fatigued from one-dimensional virtual meetings and want to interact with our friends and colleagues face-to-face, instead of face-to-computer screen, again.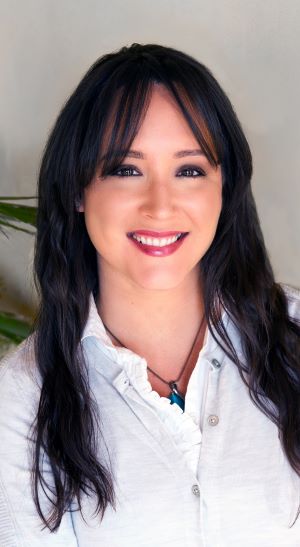 Now Is the Time to Secure Dates
According to proprietary research conducted by the Las Vegas Convention and Visitors Authority (LVCVA) in January, over half (58%) of the survey's 510 respondents said they are "burned out" by virtual business meetings and events, with 91% indicating they miss face-to-face interactions at in-person events.
Other key findings of the LVCVA Business Traveler Study include the following:
77% responded that they would prefer attending business meetings and events in person in the future.
74% indicated they believe that Las Vegas will be prepared to safely host in-person conferences, conventions and trade shows in the last half of 2021.
33% see Las Vegas as the destination best prepared to safely host in-person business conferences, conventions and trade shows in the last half of 2021, compared to no more than 18% selecting other destinations included in the research.
37% selected Las Vegas, compared to no more than 15% selecting any other destination included in the study, as their preferred destination for "bleisure" travel (business travel combined with leisure travel).
The survey results and timeline status, along with positive news regarding vaccine distribution, means now is the time to begin the planning process for Las Vegas meetings, which is experiencing a high degree of compression caused by postponed in-person meetings and conventions securing dates in the always-popular MICE destination.
"We're hearing from customers that there is so much pent-up demand to meet face-to-face. A lot of date shifting occurred in 2020 and 2021, in addition to meetings relocating to Las Vegas from other destinations, so vying for date availability will be more competitive than ever," said Laurae Clifford, senior director of destination group sales for the LVCVA. "We always encourage booking as far out as possible to protect your dates, especially now. However, there are still many great windows of opportunity in 2021 and the LVCVA is here to help planners secure those dates."
[Related: Nevada Announces Tiered Reopening Timeline]
Clifford's comments about compression in the destination are echoed by operators of major meetings hotels and resorts.
"We're seeing larger groups looking for space in the coming months," Michael Luther, vice president of sales at Westgate Las Vegas, told Meetings Today when the governor's initial timeline was announced in February. "There's a lot of compression in the last six months of this year. We're starting to see some good RFPs and leads coming into the city, and some nice short-term business coming in. 
"The town is definitely seeing the rebound," Luther continued. "Everything's about the safety of the individual and employees."
Confidence in the Trade Show Segment
Large conventions with a trade show component are the bread and butter of Las Vegas meetings, and the recent announcement of one major show securing summer dates is further evidence that the most popular meetings and conventions destination in the U.S. is more than ready to pick up right where it left off before the pandemic shutdown.
Informa Markets' World of Concrete, to be held June 8–10, 2021, will be the first large convention scheduled at the expanded Las Vegas Convention Center (LVCC).
[Related: 5 New Top-Shelf Events Facilities Help Las Vegas Up the Ante]
"Many in-person meetings and conventions have confirmed or re-confirmed dates through the end of the year, and the first major event at the Las Vegas Convention Center—and the first large-scale trade show to return to the U.S. market—is Informa Markets' World of Concrete," the LVCVA's Clifford said. "Not only is this exciting for Las Vegas because it represents the return of larger shows, but it will also mark the much-anticipated launch of the LVCC's new 1.4 million-square-foot West Hall expansion, as well as the Las Vegas Convention Center Loop, our innovative underground transportation system by Elon Musk's The Boring Company."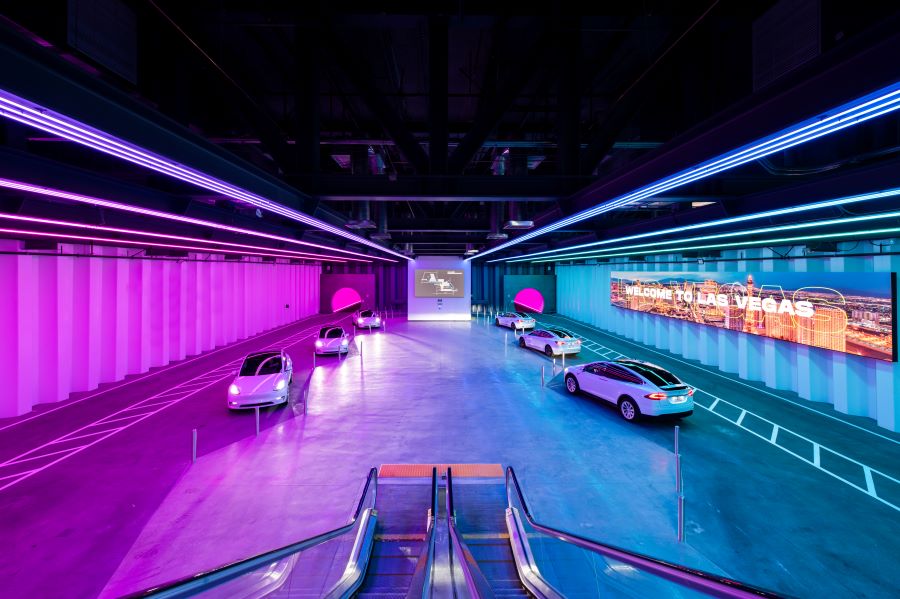 Informa Markets is indeed bullish on Las Vegas, having committed to hold 10 additional trade shows in the destination throughout the rest of the year:
Vegas Cosmetic Surgery (June 2021)
The International Surface Event (June 2021)
WasteExpo (June 2021)
The Aesthetic Show (July 2021)
Inside Self Storage World Expo (July 2021)
MAGIC Fall (August 2021)
International Roofing Expo (August 2021)
Licensing Expo (August 2021)
SupplySide West & Food Ingredients North America (October 2021)
International Sanitary Supply Association Expo Show North America (November 2021)
Meet Smart Travel Journey
Las Vegas is a destination leader in regard to health protocols, having launched a program that benefits visitors at participating properties and other businesses during their travel experience.
Meet Smart, Vegas Smart is Las Vegas' citywide health protocols effort, covering the full travel experience from arrival at McCarran International Airport to most city transit services, meeting and event facilities, and in many of the hotels and venues in the destination. The Meet Smart Travel Journey website includes information such as:
A free Nevada COVID Trace App developed by the Nevada Department of Health and Human Services that is completely anonymous and notifies users if they've been exposed to the virus, which helps them make informed choices.
Details on cleaning, sanitization, social distancing protocols and other information at McCarran International Airport.
Information and regulations concerning health and protocol information regarding ground transportation in Las Vegas.
Specifications regarding elevated cleaning protocols, signage, social distancing, touchless or mobile check-in and in-room amenities at hotels, as well as similar information and employee training at meeting and event venues.
A detailed article about the Meet Smart Travel Journey initiative is available from the LVCVA.
Health Protocols at Major Facilities
Major Las Vegas meetings and convention facilities have been diligent in implementing stringent health protocols for meetings attendees and guests since the start of the pandemic. Being the No. 1 meetings and conventions destination in the U.S. means that Las Vegas facilities have gone above and beyond the call of duty to implement extensive health protocols.
For example, the LVCC, McCarran International Airport, Sands Expo Center and Resorts World, which opens June 24, have been awarded the Global Biorisk Advisory Council STAR facility accreditation by ISSA, the world's leading trade association for the cleaning industry and considered the gold standard for safe facilities.
Top resort properties in the destination also continue to meet, and exceed, guidelines that have been mandated by state and county leaders and health officials through a comprehensive approach to implementing the stringent Vegas Smart health and wellness protocols that have been adopted throughout the destination.
Other verifications received by Las Vegas resort partners include:
"MGM Resorts has built out a robust Convene With Confidence program that allows planners to customize their events with everything from onsite rapid testing to creative catering and seating options that ensure distancing," said Stephanie Glanzer, chief sales officer for MGM Resorts International. "Las Vegas has always been at the forefront of the rapidly evolving hospitality and events industries and we feel confident that, collectively, we've built out a framework that gets companies back to meeting in person, effectively and safely."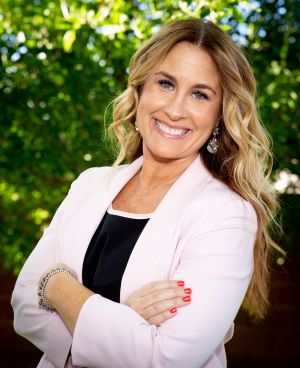 MGM Resorts' Convene With Confidence program is a multilayered approach in its many Las Vegas properties and also throughout the U.S. that is subject to local regulations and restrictions and builds on the global brand's Seven-Point Safety Plan.
Highlights of the Convene With Confidence program include the following six measures, according to MGM Resorts:
1. Planning
Virtual site inspections and careful preplanning of event, meal and break times to safely optimize guest movement throughout meeting spaces. Various types of events offered include virtual, hybrid or in-person.
2. Arrival
Preregistration provided in advance and digitally. Where registration desks and queuing are required, scheduling and physical distancing are implemented and clearly indicated.
3. Cleaning and disinfecting
High touchpoints cleaned and disinfected regularly; single-use amenities disposed of daily; hand sanitizer available in high-traffic areas.
4. Physical distancing
Facilities and floor plans adjusted to meet physical distancing requirements and evolved as needed.
5. Dining and break refresh
Various styles of meal services offered, with an extended menu of pre-packaged options, distributed by servers and attendants.
6. Robust screening process
A multilayered health screening process that uses CLEAR's Health Pass, which uses on-site, rapid, molecular COVID-19 testing that can deliver results in approximately 20 minutes.
Secure Your Dates
As Las Vegas is always a phenomenally popular meetings and conventions destination, as evidenced by the sharply increased attendance at programs held there, the time is now to start the site selection process to get events on the books.
After all, when attendees who haven't been able to travel for more than a year want to reconvene with their colleagues, what better place is there to stage a truly memorable event than the Entertainment Capital of the World?
You can be sure many organizations are thinking just that, so space will be going fast. Start planning your meeting now at www.VegasMeansBusiness.com. 
Read Next: 4 New Tech and Design Standouts on the Las Vegas Meetings Scene