Anaheim Hosts Largest Convention in Two Years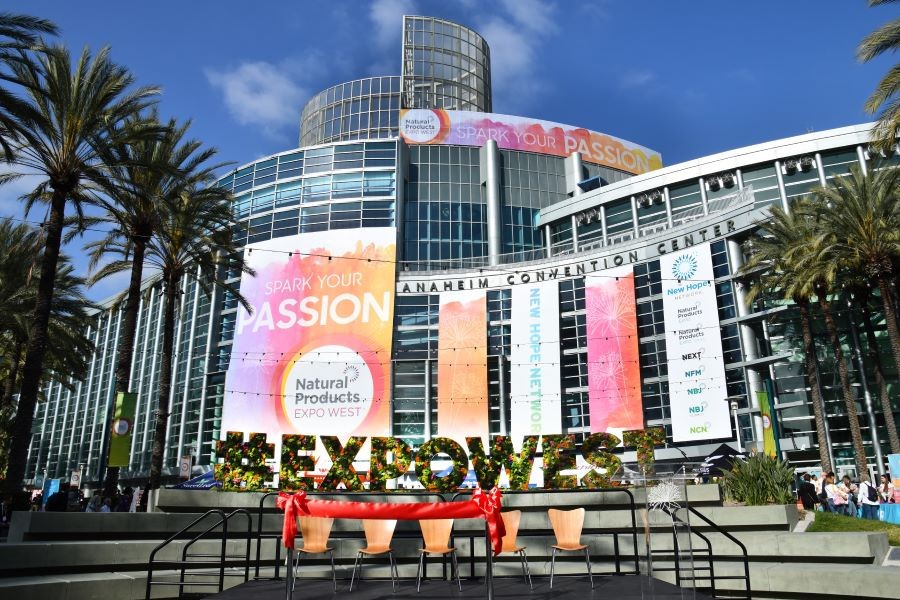 New Products West Expo at Anaheim Convention Center. Credit: Visit Anaheim.
Anaheim hosted its largest meeting in two years with an estimated 60,000 in-person attendees gathering March 8-12 for Informa Markets' Natural Products Expo West at the Anaheim Convention Center. 
The show had the largest number of attendees since the pre-pandemic NAMM (National Association of Music Merchants) show in January 2020 and follows the Natural Products Expo East event held in Philadelphia September 22-25, 2021.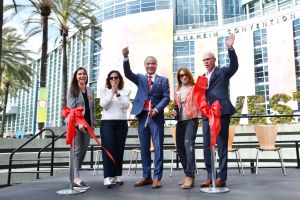 "After two years of unprecedented convention center cancelations and postponements, the return of Expo West signifies a major, and welcomed, momentum shift for our convention center business," said Jay Burress, president and CEO of Visit Anaheim. "The execution of a safe and responsible event will undoubtedly give other convention center clients the added confidence to move forward with the return of their in-person events." 
[Related: Anaheim and Orlando Are Ready to Host Large In-Person Events]
This was the first Natural Products Expo West show in Anaheim since 2019. 
Organizers told attendees that masks were required while indoors at the convention center and all surrounding hotels and venues, with KN95 masks available onsite. Proof of vaccination or a negative covid test were also required of all event participants. The measures followed the Anaheim Convention Center guidelines and the latest requirements of the California Department of Public Health. 
Following are key details of the show, provided by Visit Anaheim: 
Natural Products Expo West was the first show to cancel at the Anaheim Convention Center, scheduled for March 2020, due to the pandemic.  
The show was the first large event to take place since January 2020.  
The event was estimated to contribute $145 million in economic impact to the community. 
It consumed 45,000 hotel room nights.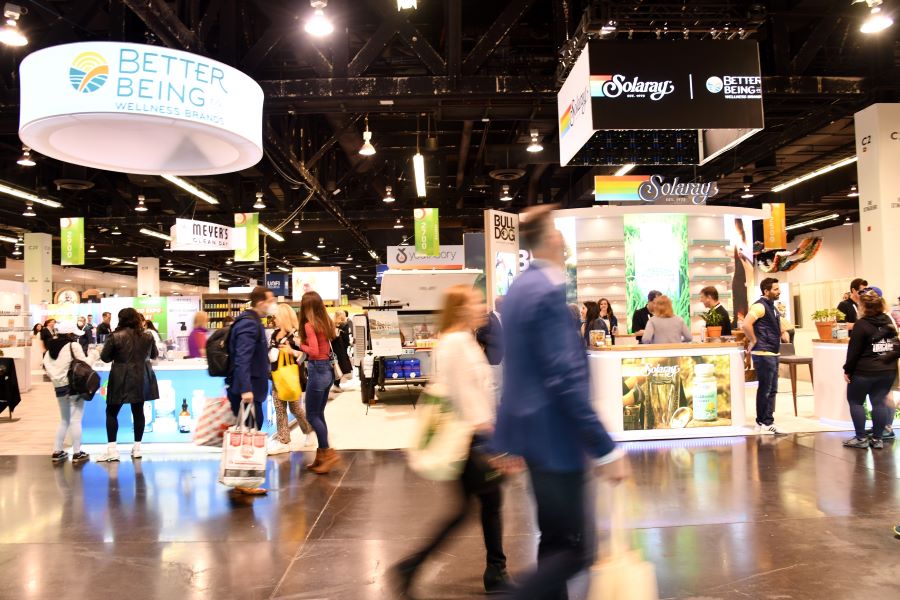 [Related: Two New Luxury Hotels and ocV!BE District Catapult Anaheim, California's Meetings Capabilities]
Sustainability at Natural Products Expo West 
Fitting for an exhibition that brings together top natural and organic industry organizations, Natural Products Expo West placed an emphasis on sustainability.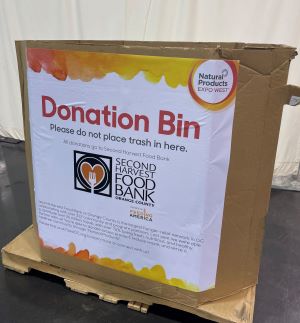 Key details included the following: 
The expo eliminated carpeting, saving more than 300,000 square feet of carpet, padding and Visqueen, and also saving carbon emissions by not having to transport carpet to and from the show. 
171,000 products were donated to the Second Harvest food bank, Habitat for Humanity and local nonprofits following the show's conclusion.  
Back-of-house waste was sorted during the event to divert the maximum amount of waste from the landfill. 
Lighting levels were set to 50% during move in/move out. 
Organizers partnered with Natural Capital Partners to support carbon offset projects around the world. 
An Exhibitor Sustainability Guide with sustainability tips helped exhibitors improve their sustainable practices. 
"We're proud of the comprehensive sustainability program that is such a critical component of Natural Products Expo West, and this year's efforts were our strongest and most impactful yet," said Lacey Gautier, vice president of events, Informa Markets' New Hope Network, organizer of Natural Products Expo West. "The turnout at this year's event brought even greater focus to the need to continue our important work around event sustainability and engaging the natural products industry on packaging solutions, climate action, social justice and equity, and so much more. We're excited to continue growing our partnerships with the vendor partners and community members who make this work possible and are looking ahead to even greater progress." 
Further details about the expo's sustainability efforts can be found on Expo West's event website. 
Tracy Stuckrath Reporting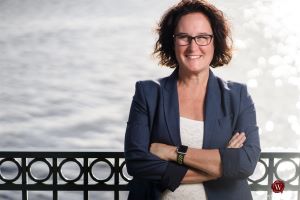 Frequent Meetings Today contributor Tracy Stuckrath covered the show for her Eating at a Meeting podcast. 
Stuckrath said the primary reasons she decided to cover the event were to learn how the manufactured food industry is addressing sustainability, diversity and inclusion, from farm-to-fork to finding food products that the meetings and events industry can use to improve its menus for attendees with dietary needs, and to see how this large food show is implementing sustainability practices into its overall design. 
"The show was buzzing and the education was fantastic. Everyone from the workers behind the scenes, the attendees and exhibitors were excited to be back," Stuckrath said. "Vegan and functional food and beverage products were probably the largest number of items being showcased at the show. The education sessions on justice, inclusion and food waste throughout the food system were packed. Upcycling, regenerative agriculture and transparency were the key words." 
As is the case with many, if not most, large public events in this phase of the COVID-19 pandemic, attendee adherence to the mask mandate on the show floor was not widely followed, according to Stuckrath. 
"While the show had signs and announcements made about the mask mandate, I'd say 1% to 2% of the participants had them on and no one was enforcing it," Stuckrath said. "For one, it is a tasting show for the most part, but secondly, most people were over it. Health checks were required—vaccinations or negative COVID tests—and if you were accepted, a pink palm tree icon was printed on your badge."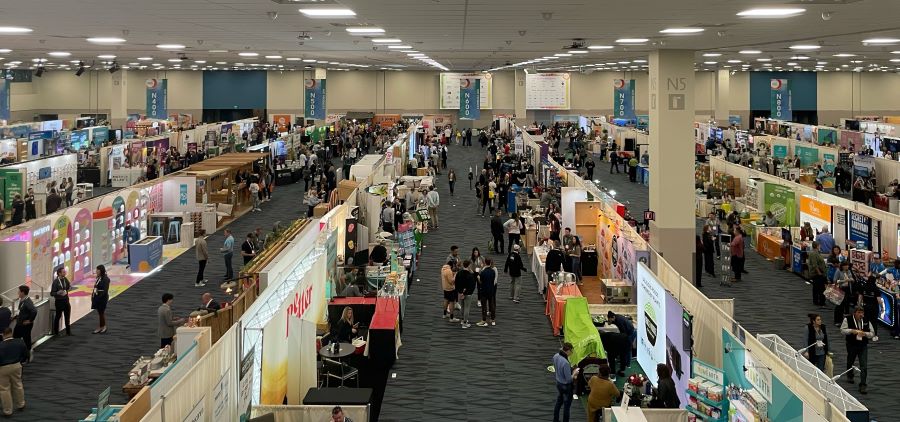 Read Next: Two New Luxury Hotels and ocV!BE District Catapult Anaheim, California's Meetings Capabilities