Game Developers Reboot Large In-Person Meetings in San Francisco
Home to some of the most-desirable meetings and events destinations in the U.S., California took a cautious approach to navigating the pandemic, leading to a complete shutdown during the height of COVID-19, especially for larger events such as citywides.
But in-person meetings are back, with the Golden State's grand dame, San Francisco, recently welcoming its first large event at Moscone Center since the onset of the pandemic when more than 16,000 attendees met in person March 21-25 for the Game Developers Conference (GDC).
[Related: A Guide to the San Francisco Bay Area's Outdoor Event Venues]
S.F. Back in Business
The pandemic closed Moscone Center's doors in March 2020 and they didn't reopen to welcome attendees until September 2021—a total of 77 events were canceled—after which five events were held through the end of the year. There are 34 meetings already on the books at Moscone for 2022, but the Game Developers Conference is significant because it heralds the return of larger in-person meetings.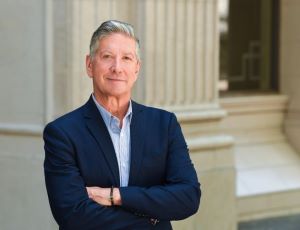 "As the first large event held at Moscone Center since the pandemic began, the Game Developers Conference was very successful for both the organizer and the city, with in-person attendance higher than initial projections. We were particularly excited to see that 28% of the attendees were international delegates," said Joe D'Alessandro, president and CEO of San Francisco Travel Association. 
D'Alessandro and his team at SF Travel must've been tickled to get that first large in-person meeting back in Moscone, and the Game Developers Conference represents only that first proverbial olive out of the jar when it comes to large conventions gathering shoulder to shoulder in the City by the Bay.
"GDC was a great lead-in to our second quarter, which will be this year's most active conference period," D'Alessandro said. "We expect to see over 72,000 attendees coming to San Francisco for meetings such as RIMS Riskworld and the RSA Security Conference in Q2. We are also seeing corporate business travel starting to rebound and big events such as Pride returning for the first time in two years."
The city's convention comeback is coming just in the nick of time, too, as one of the meetings industry's premiere events, MPI Word Education Congress (WEC), will call the city home during its landmark June 21-23 event.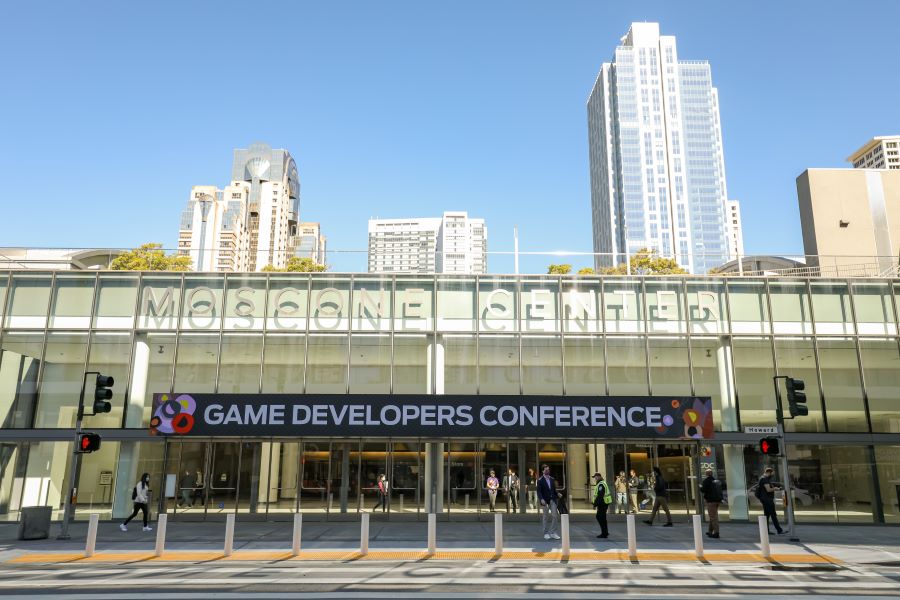 "The city is energized by all this activity, and we're incredibly excited to celebrate MPI's 50th anniversary as we host WEC this June," D'Alessandro said. "Attendees will be able to experience our new venues, attractions and a vibrant San Francisco emerging from the pandemic. WEC hasn't been held here since 2015, so this is a timely opportunity for us to connect with key decision makers and showcase what's new and what makes San Francisco a top meetings destination."
[Related: 8 Hottest Offsite Events Options in San Francisco's Mission Bay]
Q&A With Game Developers Conference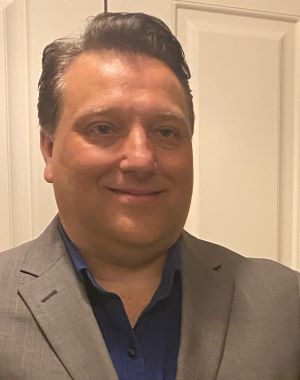 Meetings Today reached out to Thomas Amaral, senior director and head of global event operations for Informa Tech, which produced GDC 2022 at Moscone, to get his observations on the event.
Meetings Today: Why did Game Developers Conference select San Francisco for their event?
Thomas Amaral: San Francisco is a long-time home to Game Developers Conference. The culture of San Francisco is welcoming, diverse and inclusive. It's a good match because our attendees are diverse and come from all over the world. SFO offers a major international hub particularly for those from Europe, Asia and Australia. Moscone Center along with the adjacent venues of Yerba Buena Center for the Performing Arts, Yerba Buena Gardens and City View at the Metreon offer a unique university campus-like feel for our attendees. 
What is the typical attendee profile?
This is such a hard question to answer concisely! GDC has numerous attendee profiles because game development is performed by many different people encompassing all sorts of specialties. 
As one would expect, there are technical skills like software development, but there are some you may not expect, such as narrative or story writing, visual arts and game audio. 
Then there is everything in between, like user experience, VR and AR, production and team management, and business and marketing. Independent game creators attend as well. They could be a small studio or even a one-person company.
Whether a one-person indie game creator or a corporation, game development attracts people of all backgrounds. About 30% of attendees are international.
Was the conference the first in-person event for the organization since the pandemic? Did you have to postpone earlier editions?
The short answer is I have to give you a long answer! The long answer is a two-part answer because GDC is a brand within Informa Tech, which is an operating division of Informa. 
First, let's talk GDC. GDC was last held in-person in 2019. Like many events, public health conditions forced GDC to postpone several times, and ultimately, virtual-only events were held in 2020 and 2021.
Second, we can talk Informa Tech. My event operations team produces events across 10 market groups within Informa Tech. In August of 2021, we held Black Hat USA, our first in-person event since the pandemic began. It was a springboard for us to run 11 more events in-person through December of 2021. We also ran virtual-only events over the same time period. My team was and continues to be extraordinary!
What special considerations did you undertake in regard to COVID-19 protocols?
GDC had a number of special considerations in regard to COVID. I'll highlight three.
First and foremost, there was a virtual offering for attendees who could not or preferred not to travel or attend in-person. Next, proof of vaccination was required for entry. Testing was available for individuals who did not have a booster as well as for individuals wanting to take a test. Third, masks were required to be worn indoors, minus specific situations like speaking on stage or eating and drinking.  
What were some highlights of the event?
GDC has a robust five-day conference, sometimes having up to 500 sessions. Some of the more interesting parts of the conference are the Advocacy Summits and Core Concept Sessions addressing topics from diversity to censorship to quality of life. 
On Wednesday, the Independent Games Festival Awards Ceremony and Game Developers Choice Awards take place. 
The exhibition includes GDC Play, showcasing games from emerging developers; alt.ctl.GDC, featuring games using alternate controllers; Country Pavilions, representing the global game development industry; and the IGF Pavilion, where attendees can play games nominated as finalists for the IGF Awards.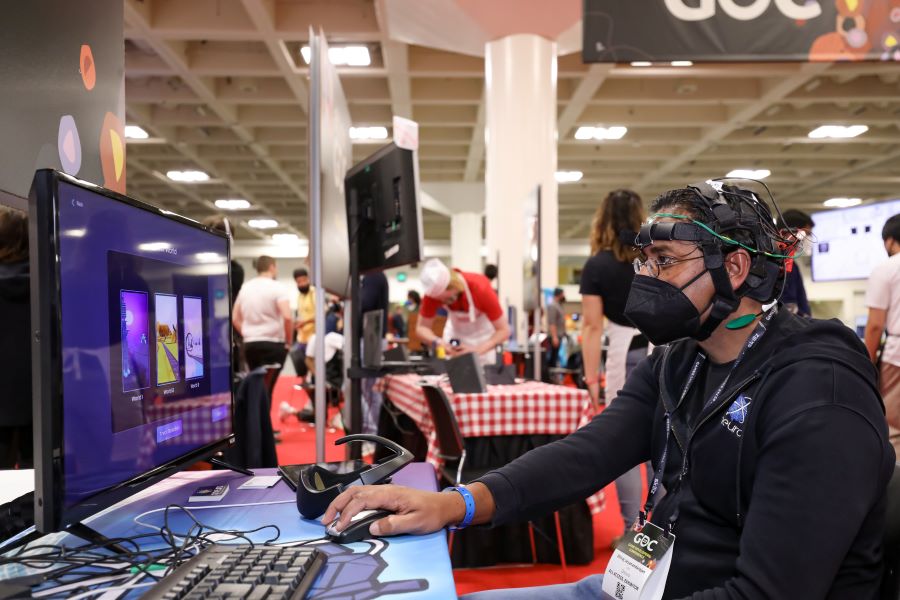 Were there any aspects of Moscone Center that made it particularly suited for the conference, such as tech capabilities, etc.?
Moscone Center offers a unique university campus-like experience. GDC has programmers, artists, producers, game designers, story writers, audio professionals and business leaders, who all want to convene inside and outside of their specialties. The footprint of Moscone allows GDC to cater to each group's needs. I personally enjoy seeing different groups eat lunch and hang out in Yerba Buena Gardens. 
Was there a hybrid component of the event? If so, please describe that component and roughly how many people may have participated.
Yes, the event was hybrid. There were about 1,500 virtual-only attendees and 16,000-17,000 registered attendees. All in-person attendees could also attend virtually.
Conference session rooms were set to allow speakers to present virtually from a remote location if they could not come in-person to speak. At the same time, conference sessions were streamed live to attendees opting to participate virtually. Sessions were recorded and made available on-demand via GDC Vault.
Complementing the in-person exhibition was a virtual exhibition that both in-person and virtual attendees could explore whenever they liked.
Connect
San Francisco Travel Association 
(415) 227-2691
Read more about meetings and events in California.   
This article was produced in collaboration with Visit California.