How the Las Vegas Hospitality Community Gives Back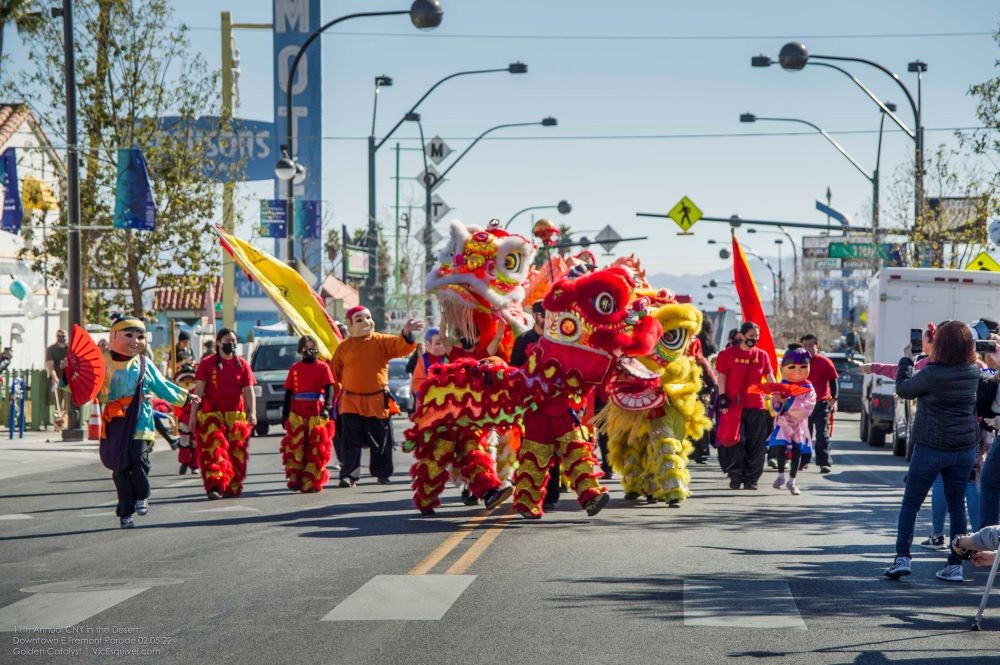 11th annual CNY in the Desert parade, courtesy Golden Catalyst
In the crossfire hurricane of the pandemic, the Las Vegas community jumped right into helping each other and those in need. It did not take the COVID-19 crisis for this tight-knit destination to show its true colors, however. Giving, and giving back, by way of galas, fundraisers, outreach and other vehicles are a way of life in Southern Nevada. Here are some of the many hands that help in ways large and small.  
A Little Bit of Everything
From sustainability to Diversity, Equity and Inclusion, Caesars Entertainment's ongoing commitment to Corporate Social Responsibility (CSR) is consummate and far-reaching. Funded by Caesars-owned or operated resorts, the private Caesars Foundation, the company's corporate giving platform, has donated $3.3 million to dozens of national and local non-profit organizations so far in 2022. Recipients include new partners the Boys & Girls Club of America and long-term partners Meals on Wheels, Clean the World Foundation and National Park Trust. 
Education and the Underserved
Since January 2020, the San Manuel Band of Mission Indians, new owners of Palms Casino Resort, have awarded over $9.3 million Vegas-area educational institutions and charities. Last October, in accord with their ongoing mission to provide a "hand up" to underserved populations, the Tribe donated $100,000 to leading Las Vegas based non-profit Three Square Food Bank.  
[Related: Las Vegas Mainstays and New Entrants Keep the Group Market Rolling in 2022]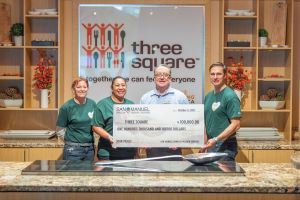 Renewable Energy
Following the company's "Focused on What Matters: Embracing Humanity and Protecting the Planet" philosophy, all-encompassing CSR initiatives at MGM Resorts International include industry-leading renewable energy investments.  
Launched in June 2021, MGM Resorts' 100-megawatt Mega Solar Array is the hospitality industry's largest, directly sourced, renewable electricity project worldwide. Comprising 323,000 panels on 640 acres north of Vegas, the array supplies up to 90% of daytime power for 65 million square feet of space and 36,000-plus rooms across MGM's 13 Vegas properties. The company, with another 26,000 panels atop the Mandalay Bay Convention Center's rooftop solar array, aims to source 100% renewable electricity in the U.S. and 80% globally by 2030.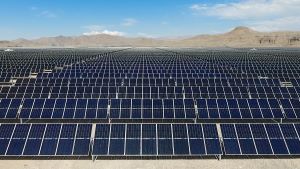 An Emphasis on Education
In 1994, Vegas-born tennis legend Andre Agassi launched his Andre Agassi Foundation for Education. Since then, the private charity has raised more than $180 million, including $118 million from the Grand Slam for Children fundraising event to benefit its mission of "providing educational opportunities and resources to an otherwise underserved population." 
Community outreach
SAHARA Las Vegas, which partnered with famed Spanish chef José Andrés' global disaster relief organization World Central Kitchen on food donations and deliveries during the pandemic lockdown, focuses on community impact in multiple ways through its charitable arm, SAHARA Cares. Local partnerships include the Boys & Girls Club of Southern Nevada, the Las Vegas Rescue Mission, Opportunity Village, and Epicurean Charitable Foundation.  
Health and Prevention
Celebrating its 25th anniversary last year, the trademarked Keep Memory Alive's Power of Love gala is one of the premiere fundraising events in the nation. Generating significant revenue for the programs and services of the Cleveland Clinic Lou Ruvo Center for Brain Health in Downtown Las Vegas, the star-studded evening is staged each year at the Center's dazzling Frank Gehry-designed event venue. 
Seven years ago this June, Westgate Resorts founder David Siegel and wife Jackie lost their 18-year-old daughter Victoria to a drug overdose.  
"To shine a bright light on this dark issue," the couple founded Victoria's Voice Foundation, which has since become one the nation's leading advocates for drug policy changes, access to the opioid reversal agent Naloxone, drug education and prevention methods. Supporting efforts at Westgate Las Vegas have included the celebrity-driven "An Evening to Save Lives" gala in 2019 and last year's "Music for Life" event. 
[Related: Fontainebleau Las Vegas Circles Back With More Hospitality]
Dawn Rawle, the property's vice president of marketing, entertainment and guest experience, currently serves as an Ambassador for the American Cancer Society's nationwide ResearcHERS: Women Fighting Cancer campaign.  
Diverse initiatives at Tropicana Las Vegas include sponsoring this April's Paralyzed Veterans of America–Nevada Charity Walk, Run and Roll event and donating time to the local community-driven Just One Project.  
Other notable non-profit charities include the Tyler Robinson Foundation, founded by Grammy-award winning homegrown band Imagine Dragons to support families of children with pediatric cancer, and the United Way of Southern Nevada, which celebrated 65 years of fundraising campaigns and community support this May. 
Jan-Ie Low: Champion, Promoter, Ambassador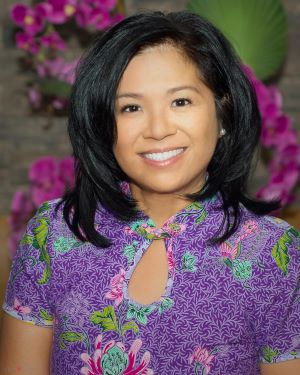 Jan-Ie Low, who moved to Las Vegas from Seattle in 2004 to launch her family-run, group-capable restaurant SATAY Thai Bistro & Bar, exemplifies the spirit and soul of the Vegas hospitality and event community.  
Through her event firm Golden Catalyst, Low has produced the annual trademarked CNY (Chinese New Year) in the Desert celebration since its inception in 2011. Recently serving as Commissioner of the White House Initiative on Asian Americans and Pacific Islanders (AAPI), she travels the country as a tireless advocate for social justice.  
In between catering a breakfast event in Vegas and kicking off AAPI Heritage Month in Chicago this May, Low spoke with Meetings Today about her wide-ranging work. 
Meetings Today: CNY in the Desert has evolved into a nationally acclaimed event recognized by Forbes as one of "8 Great Places to Celebrate Chinese New Year" in North America. What are the main drivers of your success?  
Jan-Ie Low: In 2011, we teamed up with the LVCVA, which had wanted to serve the growing Chinese community in Vegas, in launching CNY in the Desert on Fremont Street. Over the years, we have enhanced core elements like the signature Lion Dance and cultural performances with our Spring Festival parade and lunch and dinner events to support local restaurants. Our success is directly linked to the support of our sponsors and our community, and a relentless spirit of inclusion. Our goal is to be the largest Chinese New Year celebration in the country!  
How has the festival helped to raise awareness of the Asian community in Las Vegas, including the city's dynamic Chinatown?   
CNY in the Desert's mission is to educate the community about AAPI culture as it relates to the Lunar New Year. For the past 11 years, our philanthropic efforts have focused exclusively on performers of traditional cultural arts like folk dancers, musicians and acrobats. Historically, these individuals were expected to perform purely for "the love of the art," often for free. We changed the paradigm by increasing our financial support, totaling over $165,000 to date.  
Food and eating are integral parts of Asian culture and CNY. In 2021, we formally dedicated CNY to supporting COVID-impacted Asian restaurants in Chinatown, the Strip, Downtown and local neighborhoods. Continuing to increase their exposure in 2022, it was exciting to have our attendees marvel at the quality of the food and the total experience. Building on efforts to support Asian restaurants following COVID-19, CNY is now working to offer culinary scholarships to promising students. 
Speaking of food and events, you are quite the operator yourself! How can planners work with you?   
I am a champion, promoter and ambassador for the greatest city in the world, Las Vegas! If you want to make an impact, Las Vegas is the city to do it and events are your vehicle.   
To do an event right, proper planning, clear communication and logistical execution are key.  I have hosted all kinds of events at the restaurant, from tour groups to corporate celebrations. In partnership with the LVCVA, I am currently organizing several corporate and not-for-profit national business summits and conventions. Contact me and let's do business!   
Read this next: Las Vegas Mainstays: The Stories Behind Some of the City's Long-Time Hospitality Talent