MPI Shows Its Resilience at 2022 WEC San Francisco
Paul Van Deventer speaks at WEC San Francisco. Credit: MPI/Soliman Productions
Further emerging from a pandemic that crippled the meetings and conventions industry, and in a city that was particularly hard hit, MPI WEC 2022, held June 21-23 in San Francisco, posted respectable numbers as the association continued to beat the drum for industry resilience and reinvention.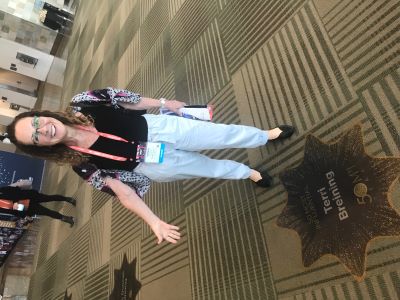 Although the final count had yet to be tallied, MPI released preliminary attendance figures of approximately 1,700 in-person and 300 virtual participants for the annual show that celebrated the 50th anniversary of the association—with a focal point being the placement of "Hollywood-style" stars honoring 50 of the most influential meeting professionals on the floor of the Moscone West Convention Center—and the 26th edition of WEC.
"Prior to the pandemic, we were averaging about 2,500 attendees on an annual basis," said MPI President & CEO Paul Van Deventer, who added that the 2022 WEC worked on a new design approach, led by Vice President of the MPI Academy Jessie States and facilitated by global event and experience marketing company George P. Johnson. "The flow of the three days is set up to be like a theatrical performance; so, we have three main acts, and each act has a different theme and intent as it goes forward. Yesterday was New World, New Perspectives….Day two, Act 2, is a Pathway to Professional Enlightenment…and then tomorrow, Act 3, the closing act: Past, Present & Future: Your Call to Action. So, we're really activating people to what they can take back with them and bring back to their workforces."
Current Industry Trends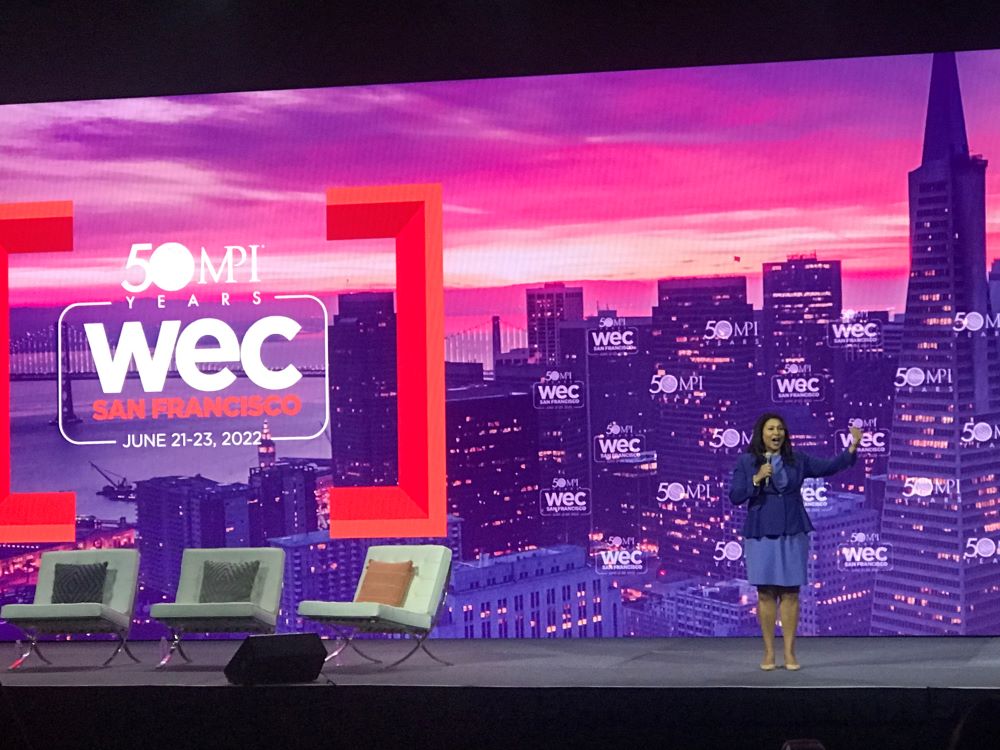 MPI released some fairly positive recent industry trends, portending a recovery of meetings and events and optimism on behalf of meeting planners.
Highlights from its Meetings Outlook Spring 2022 report, published in May, included the following key indicators, with a caveat that the responses were collected before the impact of inflation and a slowing economy was truly felt.
90% predicted favorable business conditions for the next 12 months.
85% of respondents expected positive live attendance growth over the next year.
54% said they are experiencing difficulty filling job vacancies.
64% expected business to return to pre-pandemic levels in 2023 or later.
56% said the pandemic has fundamentally altered the value proposition of in-person events.
"A top challenge for our industry, whether you're a supplier or planner, is a tough challenge we're hearing across industries around the world; it's filling jobs," Van Deventer said. "Staffing is the most critical challenge facing our overall industry and a big focus, not just for MPI, but all these associations, and organizations are really trying to look at how we attract more professionals into hospitality and then down-stream into business events, and really get the message out about what an amazing career you can have within this industry.
"We've spent the last 20 to 30 years trying to justify the value of face-to-face meetings—the pandemic did it for us," Van Deventer summed up about the results. "So, people now understand that value proposition, but they're looking for different value out of it, and that's where the answers start to get a little more intricate in those responses."
New Certificates and Designations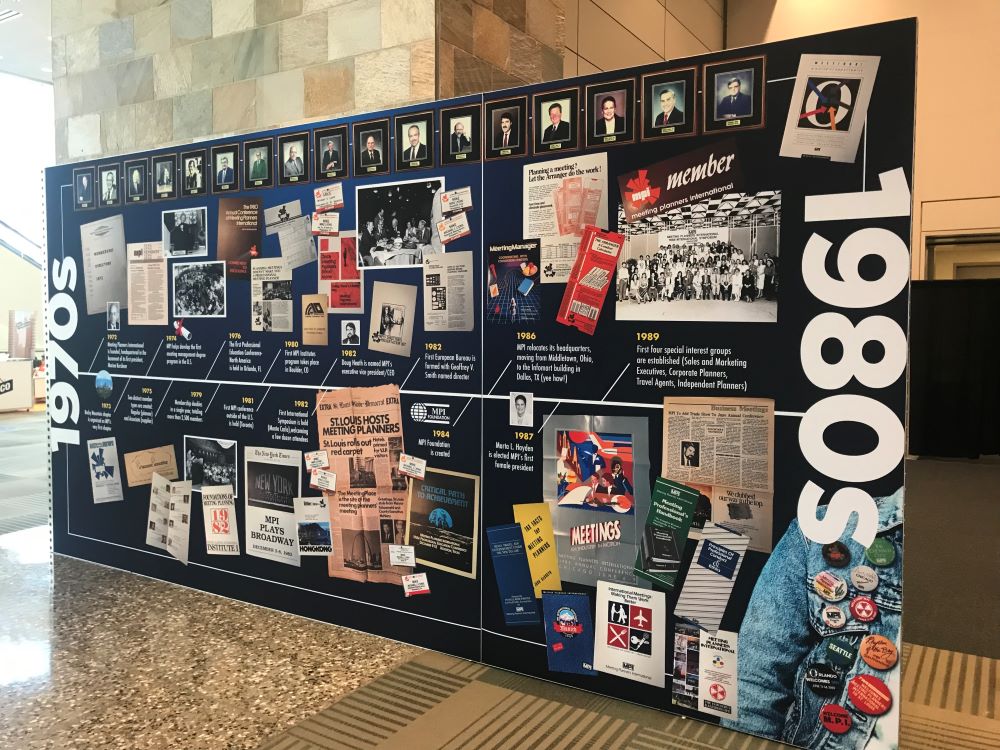 Bonnie Carlson, 2022 chair of the MPI International Board of Directors, highlighted MPI's ongoing work to advance Diversity, Equity and Inclusion in the association and meetings industry, along with its partnership with ECPAT USA to combat human trafficking and the sexual exploitation of children.
The most prominent recent initiatives from the association were announced in early June when MPI revealed five new credentials for meeting professionals.
Carlson said that during the pandemic, MPI made significant advances in providing educational and financial resources for its members, including the following:
Three successful in-person WECs conducted.
$1.2 million distributed in support of 3,100 members by the MPI Foundation.
36,000 MPI Academy education participants.
A charitable highlight celebrated at WEC was the more than $30,000 raised to support more than 60 Ukrainian hospitality students, many in the last year of their studies, who had their education derailed by the Russian invasion of their country and had to continue their studies in Poland.
Carlson said the association has set aspirational metrics it hopes to achieve by 2027 that include growing its community size to 250,000 people with a customer base of 40,000, with 20% of revenue coming from outside North America. Other financial goals include increasing revenue to $20 million; EBITDA (earnings before interest, taxes, depreciation and amortization) to $1.5 million; and increasing its cash reserves to $6 million.
Sponsorship Record
Annette Greg, MPI Chief Revenue Officer, said the association is celebrating a banner year when it comes to its WEC sponsorship haul.
"We have 185 sponsor partners this year, probably an all-time high for WEC, and that represents a 27% increase in sales," Greg said. "For me, what that says is that our sponsor partners are confident in the products and access that we can give them to new business, and largely because we haven't gone dry in the last three years; our live WEC offering has continued."
MPI Foundation Gives Back
Gary Schirmacher, Global Board of Trustees chair and 2022 chair of the MPI Foundation, reported that the foundation awarded $1.2 million over the last two years to ensure 3,100 members were able to keep their memberships and keep engaged getting their professional development.
"It touched 25% of the total membership of MPI, which is truly amazing." Schirmacher said.
The 2023 edition of MPI WEC will be held in June in Mexico's Riviera Maya region, at the Barcelo Maya Riviera resort, with an opening night held at the Xcaret nature park UNESCO World Heritage Site.
Read this next: Live From WEC: Transformational Meetings Tech Change From Encore