Atlantic City Aims High in 2023 Behind New Products, Experiences and Opportunities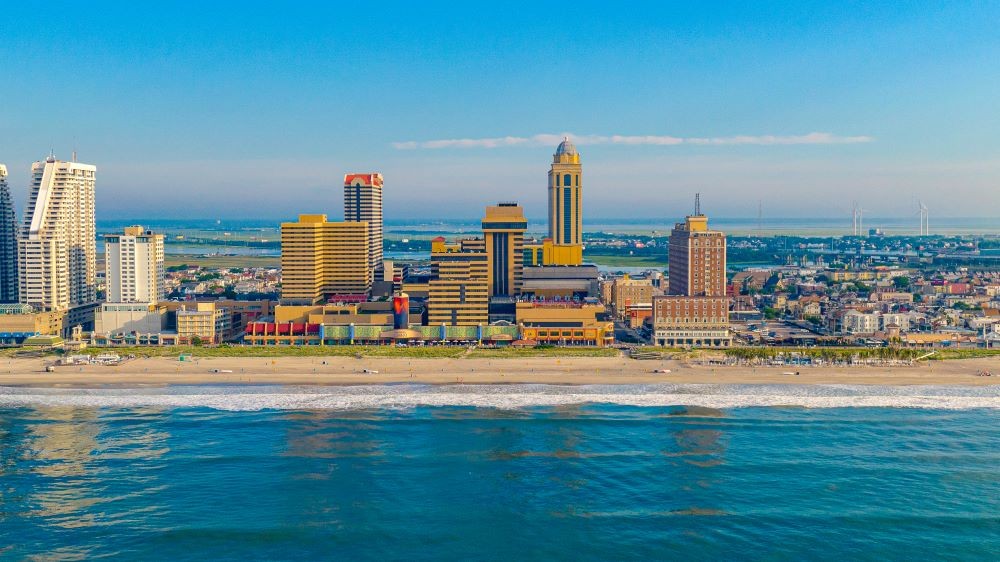 Tropicana Atlantic City. Credit: Caesars Entertainment
Roughed out, edited and crafted into shape since 1854, the Atlantic City hospitality and tourism story is a compelling page-turner about meeting challenges, turning corners and moving forward. Rooted in tradition, trust and confidence, the fabled seaside city's drive and determination has bound generations of vacationers and convention clients to the destination.  
Long-running loyalists include the Northeast Pool & Spa Association's always robust Pool & Spa Show, which helped kick off 2022 in January with 7,800 attendees and $10 million in economic impact. In June, the 36th edition of the industry-leading Police Security Expo, a client since inception in 1987, attracted 6,000-plus attendees to the Atlantic City Convention Center.  
Written in experiences and memories, Atlantic City bookings leave lasting impressions. At IMEX America in Vegas this October, many planner prospects told Larry Sieg, president and CEO of Meet AC and the Atlantic City Sports Commission (see Q&A), that they had heard Atlantic City "was the place to meet."  
This influence is not new and has produced unexpected (at least to those that don't know or misperceive Atlantic City) landmark wins in recent years, such as MPI's still-talked-about World Education Congress in 2016.  
That same year, the preeminent annual National Sports Collectors Convention (NSCC), which has traversed the country since 1980, made its Atlantic City debut. Booked again for 2020 but thwarted by COVID-19, NSCC returned to Atlantic City in July 2022 for its 42nd edition. Attracting 50,000 visitors and generating $17 million in impact, it was the best attended NSCC since 1991.  
July saw another benchmark when Atlantic City welcomed 9,000 registrants to the 113th National Convention of the National Association for the Advancement of Colored People (NAACP), America's oldest and largest civil rights organization.  
Looking ahead to August 2023, Meet AC and co-host Atlantic City International Airport have landed a potential game-changer with the sixth annual TakeOff North America, the continent's premier event for domestic air service development. 
With well over $600 million in new developments currently transforming the destination, the chapters ahead may be the most storied yet. In the following Q&A, Meetings Today caught up with Sieg shortly after his return from a successful IMEX America on the highlights. 
Meetings Today: How was your time in Las Vegas at IMEX America 2022? 
Sieg: Very positive, from multiple media interviews to connecting with new prospects. Many planners we met told us they are hearing from their peers that Atlantic City is the place to meet. We feel that authenticates our story, which is creating strong interest in our destination.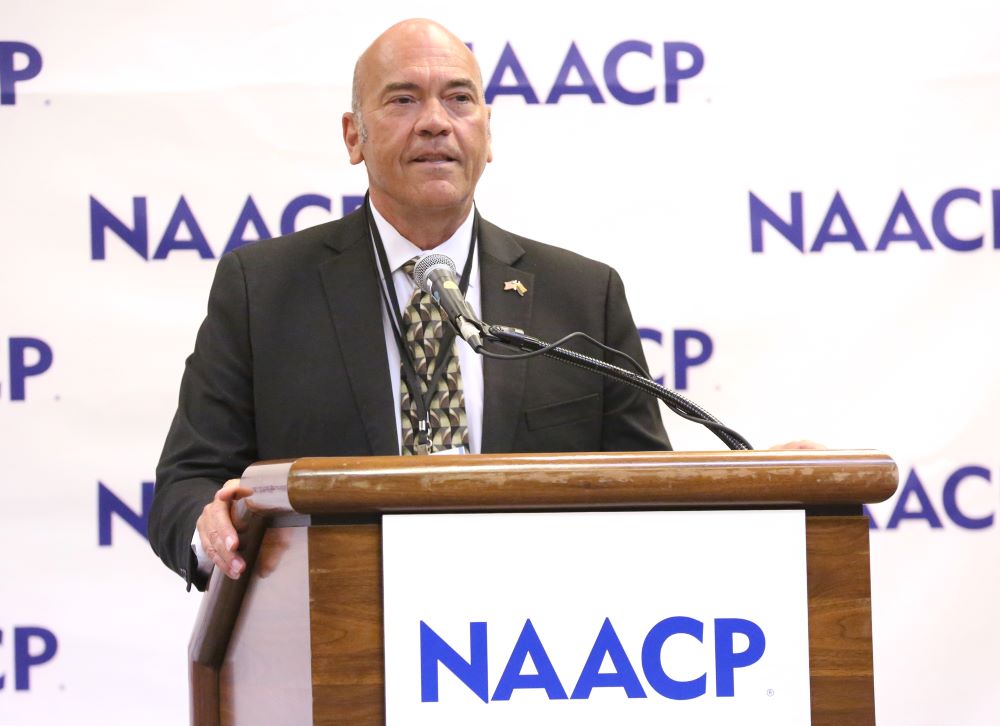 Announced right after IMEX at Routes World in Vegas, TakeOff North America has major implications in terms of airlift development for Atlantic City. What are your hopes and ambitions for the event? 
Lack of airlift remains a challenge for us. It is difficult for carriers to succeed here without seat subsidies. While we are a great local and regional drive market, this impacts our ability to attract larger national meetings and conventions. Routes take time and relationship-building to develop. Our hope is to showcase the ease and accessibility of Atlantic City International Airport and make the case for expanded service, including involving regional partner airports in the conversation. 
Which 2022 bookings most impacted the destination and set the stage for continuing success in 2023? 
We secured four other pieces of significant business from booking NAACP before it took place. Same result from hosting INTER[action] 2021 last December, a three-day conference that brought together the global team from American Express Meetings & Events and suppliers. 
Along with an economic impact of $9.3 million, NAACP generated 1.1 million media impressions. You can't buy that kind of exposure.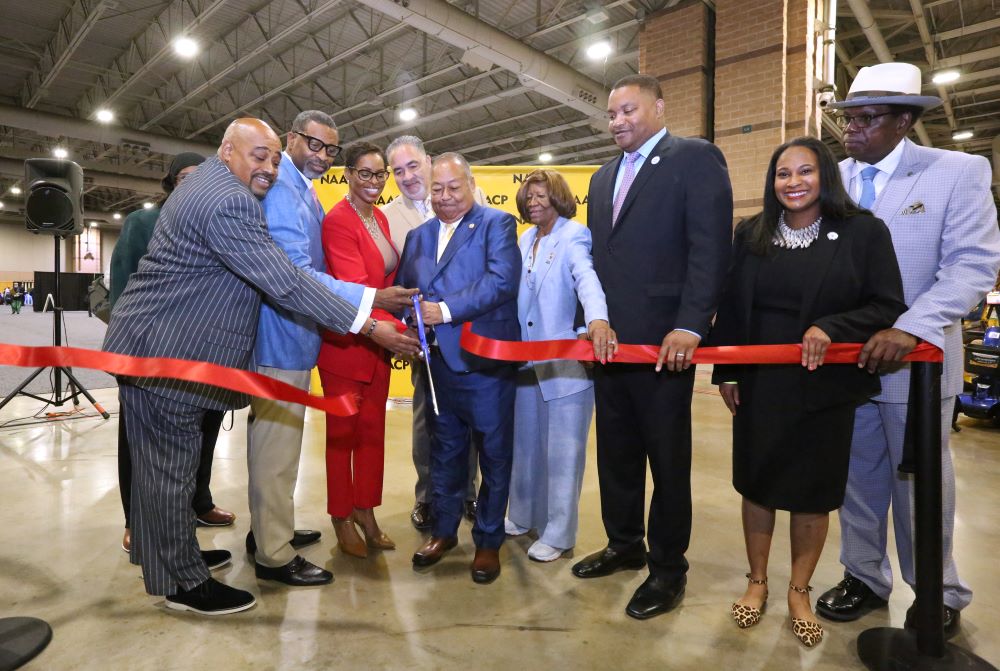 Another major win was hosting the inaugural Atlantic City Pickleball Open tournament this September at the Atlantic City Convention Center. As the first in a series of major indoor championships for the fast-growing international sport of pickleball, which I see becoming a future Olympic sport, the event signified the growing strength of our sports market. We were the first destination to host an outdoor sporting event during COVID, taking advantage of our beaches and wide-open spaces. And we are driving on sports-related meetings and indoor and outdoor sporting events going forward, including increasing our sports budget from around $300,000 to $1 million in 2023. Another focal area is pharmaceutical meetings. 
What can groups look forward to you in the current round of new developments?   
Planner reaction to our upgrades and new products has been incredible. As part of their $400 million investment in the destination, Caesars Entertainment is adding world-class dining destinations including Nobu Atlantic City at Caesars Atlantic City and eight new dining concepts at Tropicana Atlantic City. These are game-changers for our group market—we no longer take the culinary back seat to New York City and Philadelphia. 
Bally's Atlantic City is investing more than $100 million in property-wide upgrades. We are also excited about Showboat Hotel Atlantic City's new year-round $100 million indoor waterpark. The steel is up, and enclosure is underway, with space for meetings, conventions and offsites. A large group is also looking at Showboat's Lucky Snake, the largest indoor arcade in New Jersey, indoor raceway included, for a 1,200-person opening reception.  
Groups want new and different experiences, which underscores the value of these new investments in strengthening our competitive standing and appeal to an ever-broadening range of groups. Combining business and leisure is a driving trend we are staying ahead of with great experiences for both conventioneers and their families, pets included.  
[Related: How Atlantic City's Entertainment Scene Boosts Its Allure for Meetings]
Plus: New Developments and Updates Coming to Atlantic City
Complementing its new Vegas-style Nobu restaurant, which offers private dining rooms and curated menus, Caesars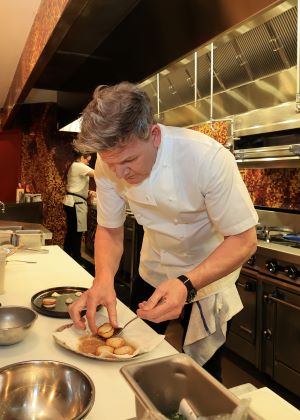 Atlantic City is slated to debut an integrated Nobu hotel in spring 2023. Other hot draws include 233-seat HELL'S KITCHEN Atlantic City. Chef Gordon Ramsay joined Caesars executives for the November opening of his first East Coast HELL'S KITCHEN and third Atlantic City restaurant. The property also features the renovated rooftop Pool at Caesars, and along with Harrah's, a $170 million in-room and suite enhancements. 
Caesars Entertainment is also investing in the future. In partnership with DSD Renewables, the company is creating an 8.4 megawatt solar portfolio spanning its trio of Atlantic City properties, with the goal of eliminating greenhouse gas emissions before 2050. 
The return to glory for 1,200-room Bally's Atlantic City includes 750 renovated Bally's Tower rooms; a new revolving 24/7 Carousel Bar in the lobby; and The Yard, a beer garden-style venue with retractable roof featuring entertainment, gastro-pub-style fare and 10,000 square feet of indoor and outdoor event space. For large parties, Dining On The Sixth offers menu items from The Yard and other concepts including Guy Fieri's Chophouse, Jerry Longo's Martinis and Meatballs and Red Bowl 88. 
Resorts Atlantic City recently unveiled the $4 million-plus renovation of its rooftop pool and pool deck. Featuring a 45,000-gallon therapeutic saltwater pool with a retractable roof, the indoor-outdoor venue is available year-round for swimming and events. 
Showboat Hotel Atlantic City's new event-capable 100,000-square-foot ISLAND Waterpark is slated for 2023.  
Offering 160,000 square feet of flexible meeting space, Ocean Casino Resort introduced $85 million in updates this year including Nola's Bar & Lounge, a new 2,800-square-foot live music venue, and 460 new rooms and suites on the resort tower's top 12 floors. 
Connect 
Meet AC 
(609) 318-5538  
Read this next: An Overview of New Jersey's Exciting Epicurean Scene