Must-Know Sports Venue Event Tips From Seasoned Planners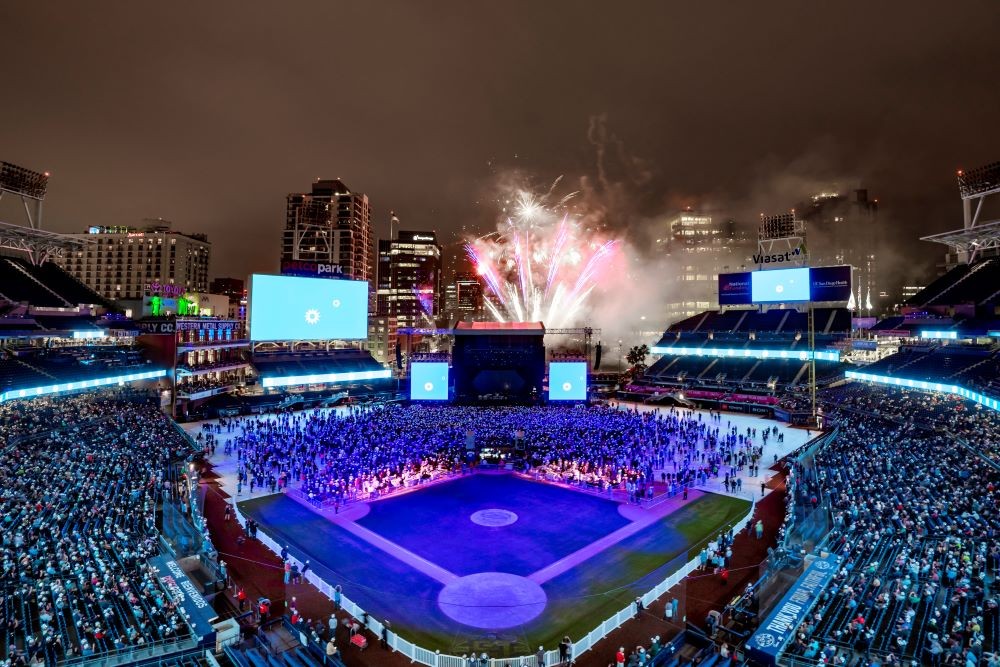 Tapping a sports facility for an offsite event—or even as a unique venue for a traditional meeting—is always a "win-win" option, but there are several aspects planners should consider before taking the field.
From security and crowd control and flow to making sure the venue is set up to stage major concert acts, tapping an arena or stadium means planners must put their game face on during the site selection process through the final whistle.
We tapped three meeting and event producers who are well versed in using sports venues for major events to discover what considerations must be weighed as well as ideas for the creative use of these facilities.
[Related: Los Angeles' Premier Sports Facilities Are Game-Changers for Meetings]
Kim Teevan, Teevan Productions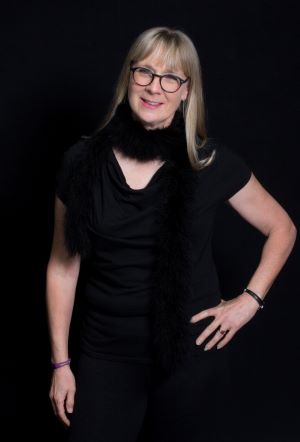 For Kim Teevan, proprietor of San Francisco Bay Area-based Teevan Productions but who has recently dedicated most of her efforts to working as an executive producer for major events and experiential marketing company George P. Johnson, attention to detail and attendee safety are always paramount concerns.
"Ingress and egress logistics, F&B—the bigger it gets, the more you have to diversify and have a great team, and I'm really lucky to have a great team working with me," Teevan said.
For the last 10 years, Teevan has primarily produced concerts for corporate events, which are often held in arenas and stadiums because of the large number of attendees involved. According to the veteran planner, activating different spaces within a larger venue is definitely a great springboard to the creativity and customization that most planners value, but she mainly concentrates on creating a communal experience.
"They would rather have a cohesive experience that brings everyone together, hence the concerts in the big arenas. When I'm looking for a venue for these folks, I'm really looking for the ability for everyone to be together," she said. "We refer to it as the 'kumbaya moment.' Everyone's having the same experience, so when they think back on the conference, that's what they all remember. More and more, they really want that experience that everyone can have at the same time. It's 20,000 people-plus, so there's very few venues, honestly, for that size of group."
Of course, with an audience numbering in the tens of thousands, crowd flow and safety are always the most important aspects to consider, so no detail is too small.
[Related: Meetings Today LIVE! Scores a Touchdown With Closing Event at Allegiant Stadium]
"For this size of a group, it's always about how they're getting in and getting out. For smaller events, you're not even thinking about it," Teevan said.  "Arenas will generally have multiple entrances—[San Diego's] Petco Park has six. Security, metal detectors—and COVID was an extra layer—and you're taking your box office or check-in and growing it exponentially."
To tightly control such an important operation, Teevan staffs security herself.
Efficient crowd flow is essential in large sports venues, Teevan stressed.
"For games, they count on a one- to two-hour load-in, but for a corporate event that's cut down to about 45 minutes, getting people in quickly and getting food in their hands is critical," she advised. "So don't open the first food outlets when they first come in. Rather, open the ones in the back."
Tightly controlling access and attendee communication is especially important with an event that features a headlining music act.
[Related: 3 New Sports Venues for Your Next Special Offsite Event]
"For corporate events, everyone wants to go on the field, so that capacity is going to max out, and because there's no seating assignments, what are you going to do about capacity, signage?" she asked. "At some point, people will not be able to get on the floor, in smaller arenas. You get your spot and then you have to go up for food and concessions, and then they shut down the floor. So, we put food and beverage on the floor, and restrooms."
Teevan, who often plans events in Las Vegas such as T-Mobile Arena, said messaging is critical for large groups, so using ribbon boards, making announcements over the PA and proper signage is very important, as is training security to communicate succinctly to attendees.
During the site selection process, planners who are staging a large act should also make sure to ask about power load capacity and especially the availability of a stage.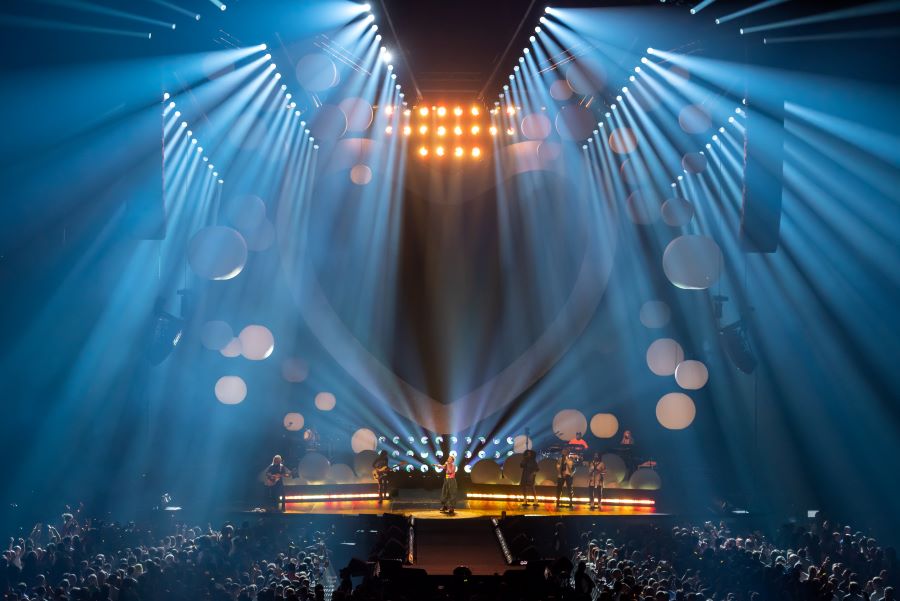 "A lot of these older stadiums, they just built it for the sport they're doing, so power is an issue, loading in is an issue," she said. "Another big issue is the stage. The talent level they bring in has very specific riders. If the venue doesn't have a stage, it can take up to five days to load a stage in. With the cost of a crane and labor, it can be extremely expensive to bring a stage in. A truck stage can work, but many times it's not big enough, and a crane can cost $1,000 a day.
"In these arena venues, your stage can be immensely, excruciatingly expensive," Teevan stressed. "[Stakeholders] ask, 'In the last place I was in the cost of the stage was $5,000, why is it now $300,000?'"
Attendee safety and comfort is always the highest priority to Teevan and other large-venue event pros, with heat mitigation often an issue in hot-weather destinations.
"It's never too granular for me," she said. "For one event we did an extensive heat mitigation plan, with misters and a rope system with water coming out of them—we filled the air with mist. You have to put a lot of thought into a heat mitigation plan, and none of this is cheap.
"Everyone has a rain plan," she added, "but when it comes to heat mitigation, I take that much more seriously than a rain plan. Obviously, the safety and wellbeing of our guests is paramount."
Stewart Mann, Founder & CEO, Wild Rooster Events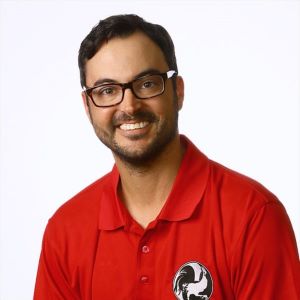 While Teevan likes to maximize a communal crowd experience, Steward Mann, founder and CEO of Austin, Texas-based Wild Rooster Events, loves the ability to stretch his creative canvas in large sports facilities.
"For me, regardless of what the venue is, I try to incorporate the uniqueness of that venue and utilize the preexisting things that are at my disposal," Mann said. "It's almost like a blank canvas. I feel that there's a possible misconception that you have to incorporate a sports theme, but that's not always necessary. I did one in the Dallas Cowboys stadium [AT&T Stadium] and we went in the opposite direction and incorporated the branding and coloring of the Cowboys but did a scavenger hunt around the venue. Scavenger hunts in a stadium are really popular, and it's a blank canvas."
Mann said that when dealing with many sports facilities, planners should really suss out the capabilities of their events team, especially in venues that may not do a lot of corporate events and have a staff dedicated to them.
"The number-one thing I've found when dealing with sports venues is that a lot of them don't typically employ traditional event planners," he said. "You're not dealing with a hotel and conference center that has 400 events a year, so when you come to them to set up six-person rounds on the field, you just have to be patient with them and be very, very deliberate with setting your expectations with them. When you use a soccer or baseball stadium, or basketball arenas, everyone is different, and because they're not used to turning and burning multiple corporate clients, you have to hold their hand. But when you deal with others like Cowboys stadium and [Las Vegas'] Allegiant, they speak my language."
[Related: 3 Esports Stadiums to Consider for High-Tech Meetings and Events Offsites]
Mann said getting an intensive tour of any stadium or arena is key, so the planning staff can accurately gauge the possibilities and limitations of the facility, and also be inspired by facility spaces that can be leveraged for creative activations.
"I typically like to ask for some time alone with my team to do a walk-through," he said. "I tend to find what I call a golden nugget—this is 'The Spot,' and it wasn't a part of their walk-through at all. Stadiums are so large that they have so many areas that you can incorporate for your group depending on your group's size. We did a gala at a stadium that raised $5 million. The silent options were in the teams' locker rooms by the individual lockers and it was really cool. It's all about being creative. You can be as creative as you want. It's just a blank canvas that you can do whatever you want with."

Creativity is also key when it comes to F&B, according to Mann. Ballpark food may be fun at a game, but most corporate groups desire a more-refined cuisine experience.
"They can be very strict with F&B," Mann said. "They're much more limited in their scope of F&B. They'll say, 'These are typical foods we offer on game day,' but that's not what you want. You need to have a discovery phase with them and know your options. Can we bring in outside food, can we bring in food trucks? In the end, a lot of times you'll get a lot more flexibility from a stadium vs. a conference center that has very strict rules."
Other stadium and arena considerations include making sure accessibility is top of mind.
"It's not always the most wheelchair accessible, so you need to really mind who your attendees are," Mann said. "And whenever you're choosing an area or a stadium, you have to make sure you're not putting attendees out by making them walk 50 flights of stairs."
[Related: How Los Angeles Planned and Executed Super Bowl LVI]
Mann added that one huge benefit sports venues may offer is an extensive network of entertainment contacts and capabilities.
"We've incorporated music in a lot at these stadiums," he said. "A lot of the large bands have toured in these stadiums, and the people who run the stadiums know a lot about that. They know exactly who to bring in for 'the Bruce Springsteen' at my event. They know the booking agents, too. You may not have to find an outside vendor to bring someone in to sing that national anthem, do a flag salute, because they do that all the time. It's another thing they can take off your plate.
"I've even done a flyover before—it was so cool," he added.
Jennifer Lawson, VP, Integrated Production, George P. Johnson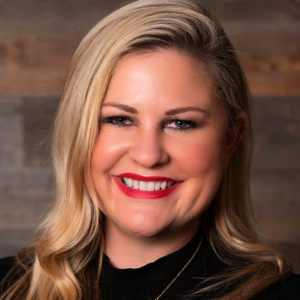 George P. Johnson's Jennifer Lawson loves the flexibility sports facilities offer for her clients, and offers San Francisco's Chase Center, home of the NBA World Champion Golden State Warriors, as a prime example of a new arena that was built with special events firmly in mind.
"Chase is obviously a new, shiny building for us, and the technology is state of the art," she said. "You don't have to fill every one of the 20,000 seats. If you have a smaller-size group, you can use the floor space—it's a really unique opportunity to use the floor the Warriors play on—or use the concourse level. You can keep all of the activations on the floor space, and it's flexible, so can you fill it with 1,000 people or even use it for 100, depending on how you use that floor space. You can get really strategic with how you can make a large space feel smaller, but still use the capabilities of a large space."
Facilities such as Chase Center that offer a mix of indoor and outdoor space for offsite events can be the perfect tonic for attendees who may have been cooped up all day in traditional meeting space.
"Outdoor has huge advantages," she said. "You have attendees who may have been in an indoor space all day, so it brings a new vibe and energy, and Chase brings both. The question is, how do we design an attendee journey that uses both? There's a lot of spaces to play with, which is a huge advantage."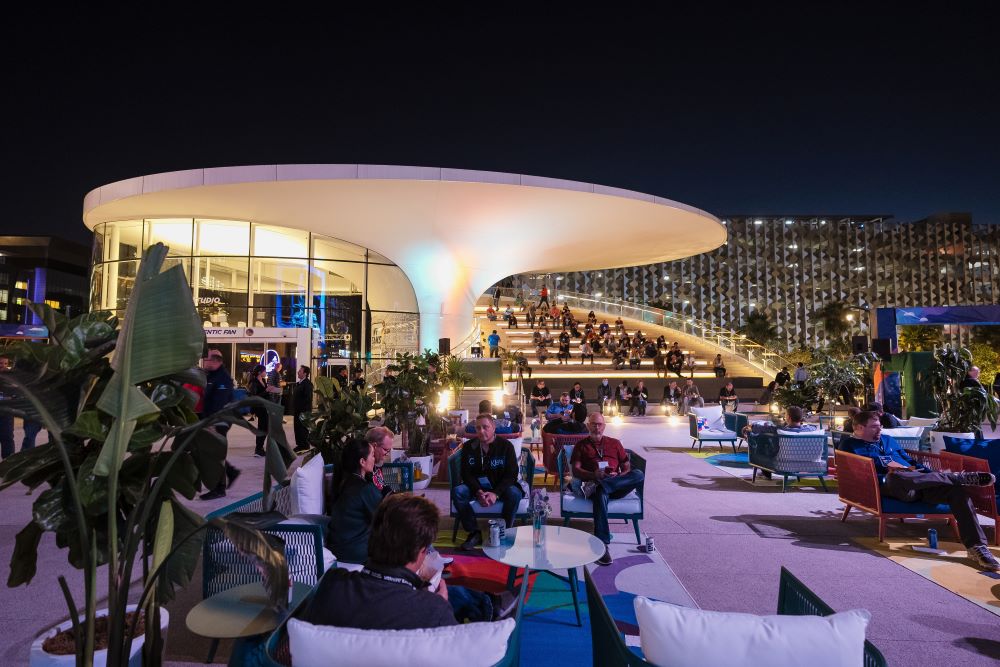 "The plaza space up front is awesome," Lawson said of Chase Center. "There's a lot of local restaurants and it's a great arrival space. We always like to think about how we engage and surprise and delight all attendee types. By being able to engage and tap into that outdoor space, that may be the place many people want to spend the majority of their time. Having different spaces to activate means we're going to be able to please an entire audience based on what their needs are."
When it comes to producing full-throated special events in venues both large and small, George P. Johnson has few rivals.
"We work in a lot of different spaces; everything from buying out a restaurant or taking over a retail space and rebranding it to a client space," Lawson said. "We work in conference spaces, we do work in [San Francisco's] Oracle Park, we work in the arenas, we work in stadiums and we work on streets where we build it from the ground up. We work on cruise ships—there's no venue we can't work in and activate it to create a unique experience."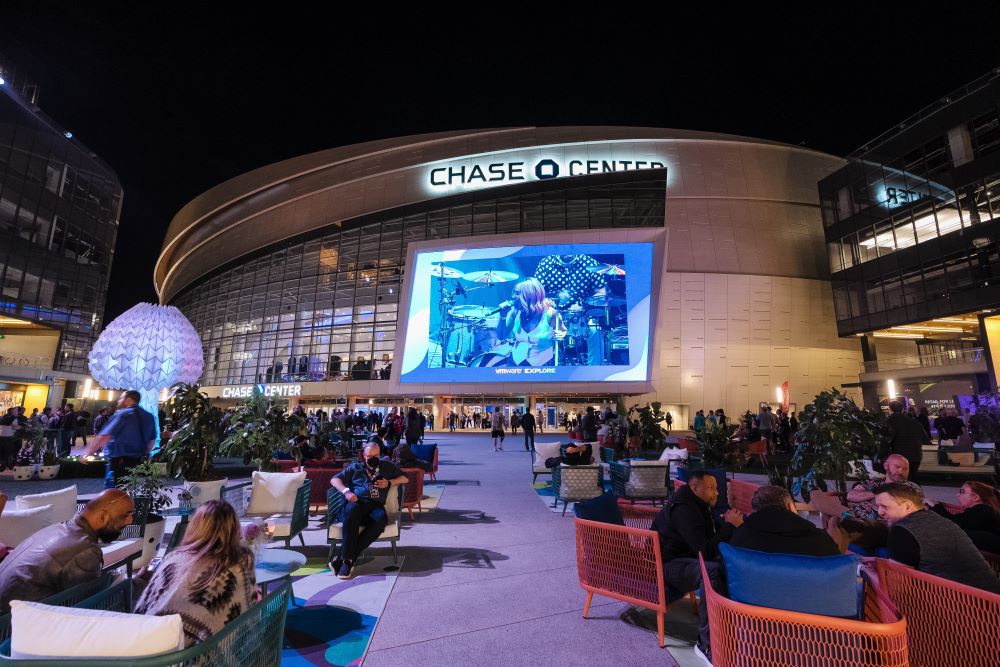 With such a wealth of expertise and experience, Lawson shared the following advice for planners organizing an event in a sports stadium.
"When booking a venue, we think of our attendees' safety and security first and foremost," she said, "and No. 2 is looking at capacity. We like the ability to scale up and down, so versatility within a space and the ability to scale up or make the space more intimate. Three, what are the pieces of infrastructure that already exist, and in the case of Chase there's a lot of digital opportunities to brand, such as the ribbon board and the big screen, so you can optimize it.
"What does that attendee journey look like from the time they get dropped off from the bus and leave—what's the safety of that? What does that look like?" Lawson asked. "Is the building modern, old? How quickly can you get a beverage in their hands? Are the restrooms gender-neutral? Is it easy or hard to get a seat after you get a drink? And also consider any accessibility challenges.
"It's thinking about the needs of your attendees and how the venue meets them, and getting creative with that space," she added. "Consider offering a stage in the round so it's more intimate than a traditional space. I think the future for events in these centers is thinking about the creativity in the space and the experience for the attendee, and thinking outside of the box."
Read Next: Pittsburgh's Sports Venues Offer Thrilling Offsite Meetings Options