Las Vegas Fontainebleau Secures $2.2B in Financing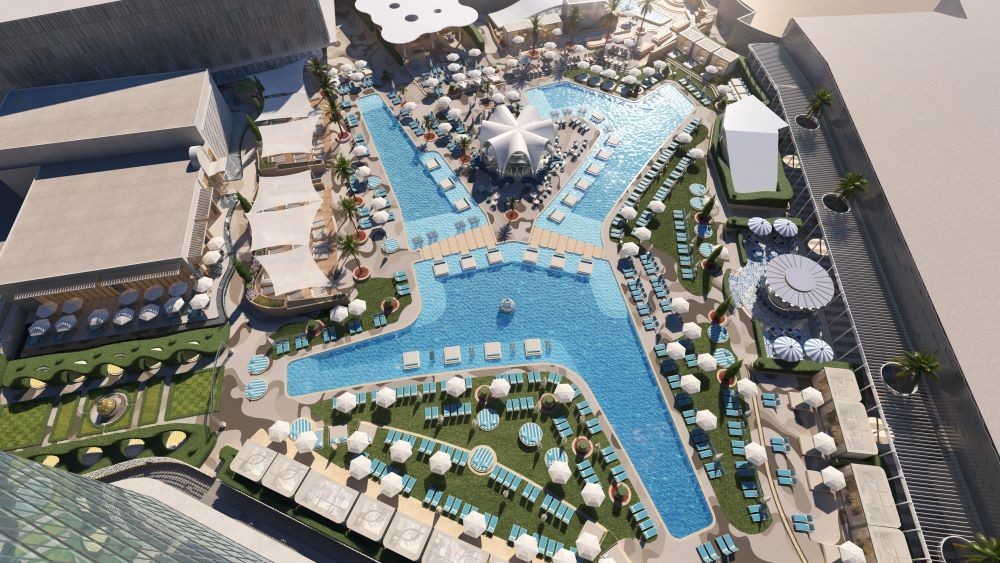 Fontainebleau Las Vegas Pool District rendering. Credit: Fontainebleau Las Vegas.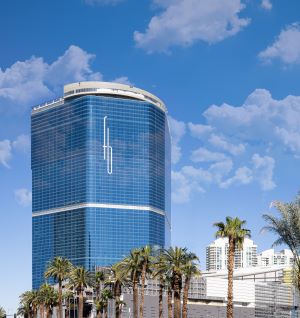 Developers of Fontainebleau Las Vegas have secured a $2.2 billion construction loan for the much-anticipated 67-story luxury resort and casino set on the Las Vegas Strip. 
The project is a partnership between Fontainebleau Development Koch Real Estate Investments, the real estate investment division of Koch Industries, and is targeting a Q4 2023 opening.
[Related: Fontainebleau Las Vegas Announces Key Appointments to Executive Team]
"This is a milestone for Fontainebleau Las Vegas and stands as a testament to the tremendous dedication of our team and our partners at Koch Real Estate Investments," said Fontainebleau Development President Brett Mufson in a media release announcing the financing. "We are eager to bring our iconic Fontainebleau brand – timeless beauty, unparalleled service and innovative design—to the Las Vegas Strip." 
[Related: Fontainebleau Las Vegas Circles Back With More Hospitality]
The development spans 25 acres on the northern end of the Strip directly adjacent to the West Hall expansion of the Las Vegas Convention Center and will include approximately 3,700 guest rooms, 550,000 square feet of meeting and convention space, including one of the largest pillarless ballrooms on the Strip at 105,000 square feet, and gaming, dining, retail, lifestyle and health and wellness features. 
The financing was secured via J.P. Morgan as the administrative agent, and also involved SMBC, Blackstone Real Estate Debt Strategies, Goldman Sachs, Guggenheim and VICI Properties. 
More information about the project can be found at www.fontainebleaulasvegas.com. 
This information is based from a press release from Fontainebleau Development. 
Read Next: Vegas From the Vault: Inside the Las Vegas News Bureau's Archives