Relaxing Beaches, Secluded Forests and Polished Properties Make Santa Cruz Retreat-Ready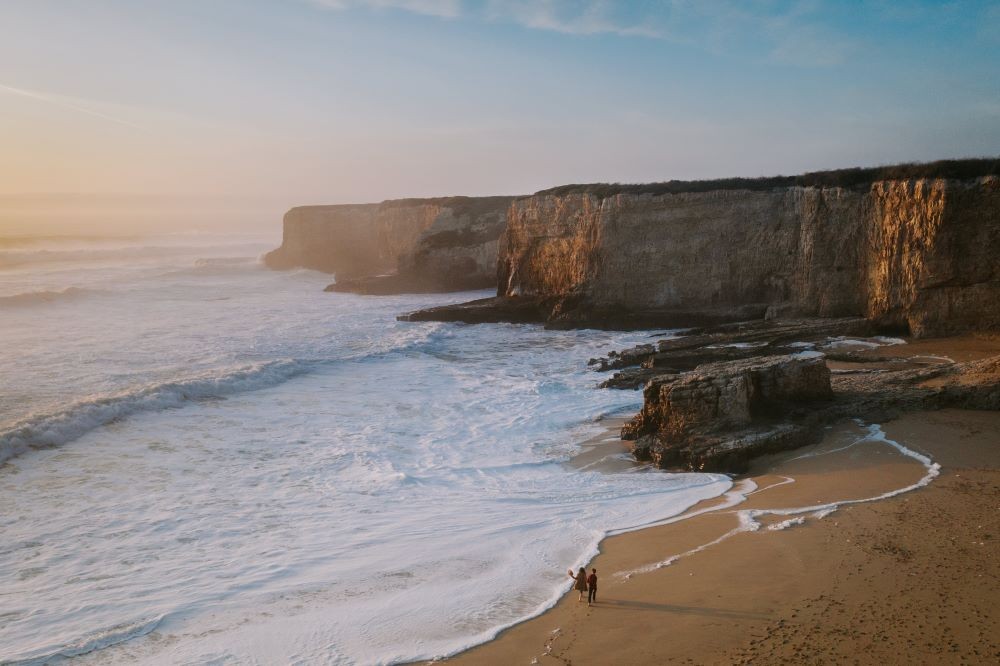 Bonny Doon Beach, Santa Cruz County. Credit: Ben Ingram
Whether you've always wanted to explore the famous redwoods of California or long for a meeting with an ocean view, consider Northern California's Santa Cruz County, which can do both.  
"I think Santa Cruz County is 100% unique from any other California destination," said Flavia Oliveira, director of sales and marketing for Visit Santa Cruz County. "Once you're out of the ballroom and exploring the destination you can go hike in the redwoods, and then on the same day do a surf lesson, and then you can go and enjoy pinot noir and chardonnay because we have over 70 wineries. 
"What do you like? Because we have it," she added. 
This diversity in experiences makes the Santa Cruz region ripe for incentive groups or corporate retreats, where attendees want to get outside of the meeting room and in nature, exploring what this pretty pocket of the central California coast has to offer. So, it's no surprise the tech groups for which the state of California is so well known for regularly pop down to Santa Cruz for their gatherings. 
"Our bread and butter is the corporate tech world," Oliveira said, noting that she often sees departments of large companies like Google, for example, bringing their small teams to Santa Cruz. "The groups have gotten a little smaller since the pandemic, which we love because that's what we can cater to. We have seen the programs and retreats going a little longer, which is great, and because of the natural beauty we have in the county, we are very popular." 
Soon, Santa Cruz will be accessible to larger meetings and events, thanks to some key developments along its boardwalk. Following, we detail the new and renovated properties to keep an eye on in Santa Cruz, along with some tried-and-true venues for your next group meeting or retreat. 
[Learn More About Meetings and Events in California]
New and Renovated Properties in Santa Cruz County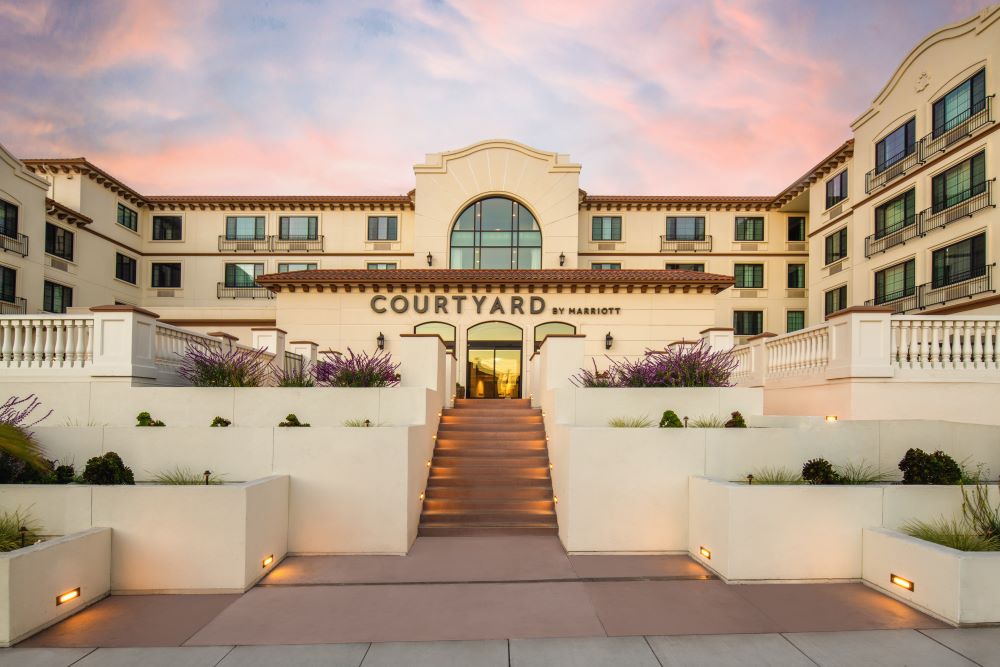 The Santa Cruz Beach Boardwalk is one of the most sought-after locations for meetings and events in Santa Cruz. Cocoanut Grove—the largest ocean-view event space in Santa Cruz County—sits adjacent to the Boardwalk, offering 20,000 square feet of meeting and event space, including a spacious ballroom, glass-covered Sun Room and its panoramic Bay View Room. 
The area has been limited, however, in its lodging capabilities. That's changing now, with new and renovated properties rising around the boardwalk area, opening the possibilities for groups in Santa Cruz. 
The Courtyard by Marriott Santa Cruz is the newest addition to the area, opening in October 2022 with 151 guest rooms, a 3,300-square-foot ballroom, patio space and onsite restaurant.  
Two rooms-only properties have also helped bolster the lodging capability of the area: La Quinta Inn & Suites by Wyndham Santa Cruz opened in March 2022 with 60 guest rooms, and Marea Sol, across the street from Cocoanut Grove, will open with 33 guest rooms in spring 2023. 
"The hotel accommodation [near Cocoanut Grove] isn't great," Oliveira said, but emphasized that with The Courtyard and La Quinta additions, plus Marea Sol's renovations, the potential for larger group events is on the horizon. "Having new inventory across from the Cocoanut Grove gives Santa Cruz County the infrastructure to accommodate larger groups of up to 400."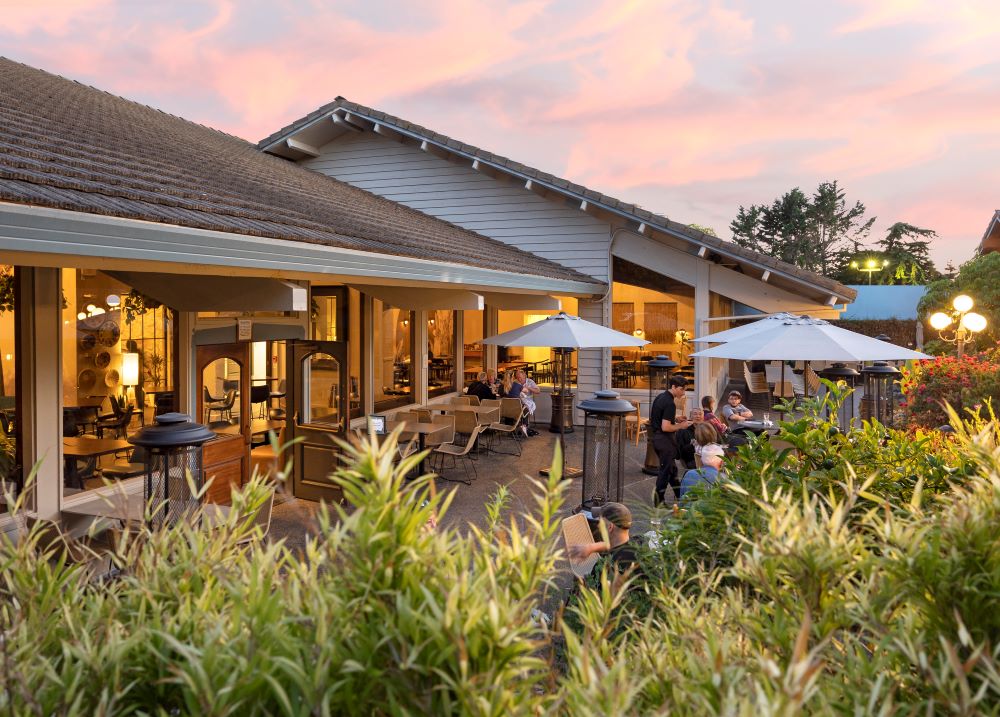 More updates continue beyond the boardwalk, including: 
Hilton Santa Cruz/Scotts Valley completed a full renovation of its meeting spaces and public areas in April 2022. The 178-room hotel can host up to 300 guests for events throughout its meeting spaces, patio and private dining room.  
Seacliff Inn Aptos, Tapestry Collection by Hilton, formerly the Best Western Seacliff Inn, this hotel received a complete renovation following its rebrand to a Tapestry Collection by Hilton in July 2022. The property offers 148 guest rooms and more than 3,000 square feet of event space, plus a 2,500-square-foot lawn. 
Chaminade Resort & Spa recently expanded and renovated its pool deck. Situated on 300 wooded acres with beautiful views of the Monterey Bay and the Santa Cruz Mountains, this 156-room resort has 12,000 square feet of meeting and event space and offers a variety of teambuilding activities onsite, including guided hikes, cooking classes, ropes courses, boat building and more. 
[Related: 3 California Cities Leading in Sustainability]
Unique Venues for Retreats in Santa Cruz County
Thanks to its location, Santa Cruz County is an ideal location for corporate retreats. Two resorts in particular stand out in this regard, providing every amenity groups look for in unique, scenic atmospheres.  
Oliveira highly recommends Seascape Beach Resort–Monterey Bay for upscale retreats. Not only does the resort have a prime coastal location, it also has ample meeting space—all with an ocean view—and 285 guest rooms. Outdoor events are its specialty, complete with the ability to host events on the beach. 
"Groups can go down with the golf carts [to the beach], do s'mores stations or dessert for an after-dinner reception," Oliveira offered as an example. Clam bakes, outdoor bonfires and other special events on the sand are possible. 
Dream Inn Santa Cruz is another must-consider for group retreats. The 165-room property can also host dinners on the beach. Though permits are required, the staff onsite works with the local parks and recreation department regularly who can help with the event permit process.  
"They can also arrange for beach games like sandcastle building, volleyball, etc.," Oliveira said. "The hotel will do the legwork for the client, and they do beautiful catering down there—not for very large groups, but intimate feet-in-the-sand [events]." 
The property sits down the beach from the historic boardwalk and has a retro-chic feel throughout the hotel, which can host up to 200 for events. 
"To the point of us being a small meetings market, for a meeting planner with small group, it's a large group [to us] and most likely the only group at the hotel, so it's easy for them to have the full dedication," she said. 
Connect 
Visit Santa Cruz County 
(831) 425-1234 
Read this next: 8 Unique California Rooftop Venues for Private Events