3 Tech-Forward California Venues to Wow Your Crowd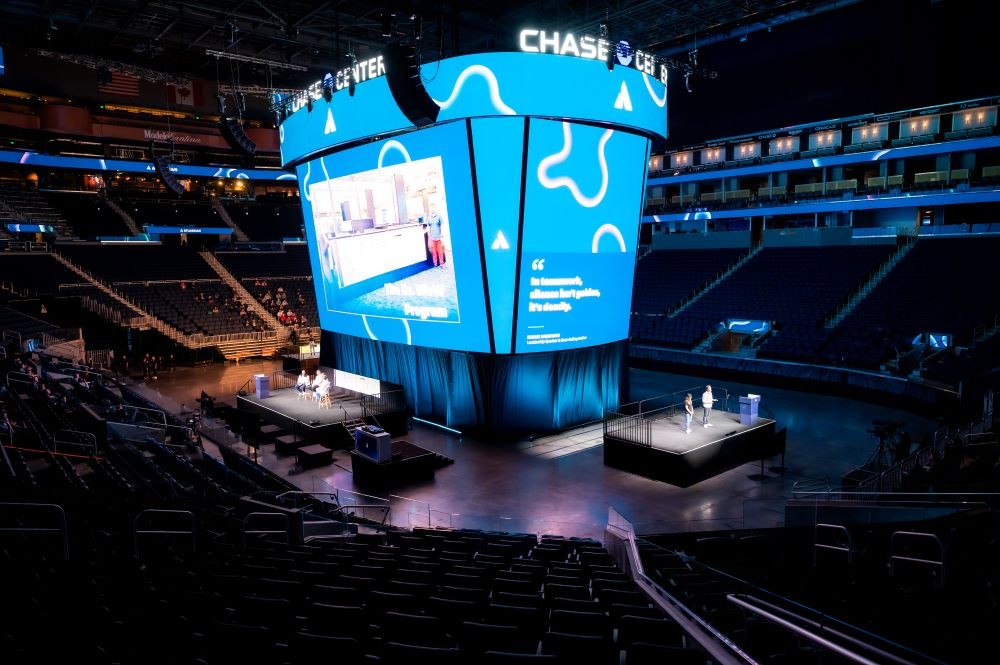 Chase Center, San Francisco
In a state that fosters creativity and innovation—especially when it comes to technology—it should be no surprise that tech-savvy California venues are at the ready to give your special events a special boost. Here are three to keep on your radar. 
Chase Center 
This state-of-the-art sports entertainment and arena is home to the Golden State Warriors in San Francisco and hosts more than 200 events each year, including private meetings, events and tradeshows. Being such an events powerhouse, the technology at planners' fingertips opens up a host of creative possibilities. 
Chase Center was the first arena to deploy a Wi-Fi 6E network at a live entertainment venue in North America, which significantly increases its bandwidth. Digital screens are peppered throughout the venue, with the most popular being its main scoreboard—the largest square footage of surface LED space on a scoreboard in the NBA. 
Groups have utilized this scoreboard in myriad ways, according to Pam Kanjanamarakul Perez, senior manager, private event sales for Chase Center. One example that stands out in her mind comes from a two-day corporate conference, where the scoreboard was lowered just above the ground and all three screens were activated to project three separate breakout sessions.  
"Every attendee had the silent disco-like headphones on," she said, "and they could walk around on the outer concourse and go to different sessions…it worked really well. There was no noise bleed…that was really fascinating to see." 
Other activations of the scoreboard, like conference keynotes, movie screenings and fundraising videos for nonprofits, are also common. The scoreboard can be raised to any height and it eliminates the need for outside AV equipment, which helps cut down on time for load-in and load-outs for large productions or large conferences. 
"That center-hung scoreboard really is the piece of technology that every meeting and conference producer gravitates to right away." Perez said. "They sit there [and say], 'How can we use this?'" 
Chase Center's 3.2-acre outdoor space, Thrive City, has a large 74-foot-wide video board as well that is frequently used during events. In addition to community events like movie screenings and watch parties, Perez has seen groups use the space in creative ways, such as last summer, when a corporate group brought in a cover band to the arena and had an urban picnic at Thrive City, projecting the concert happening indoors on the outdoor screen so attendees could flow in and out as they pleased. 
[Related: How California Is Helping Green Your Event's F&B Plan]
The Academy Museum of Motion Pictures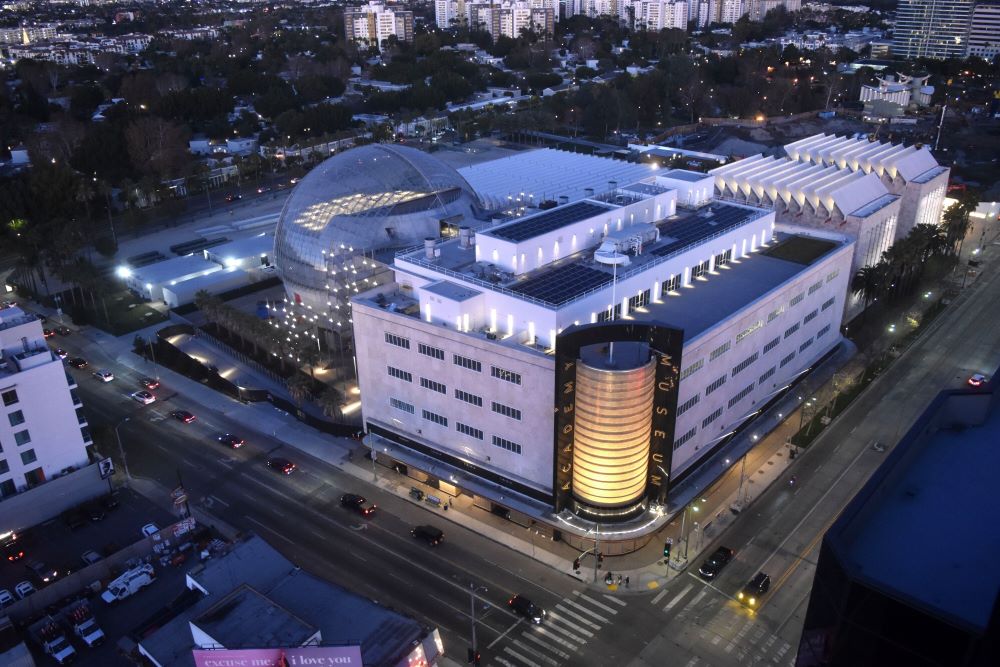 Opened in 2021, the 300,000-square-foot Academy Museum of Motion Pictures in Los Angeles is a magical venue for events that has the technology to wow your attendees. In addition to 50,000 square feet of gallery space documenting the history, science and cultural impact of film, the venue also boasts two full-sized theaters, as well as the Dolby Family Terrace, an event space within an impressive glass dome made from 1,500 glass panels that can be lit or custom programed to fit an event, backdropped with views of the Hollywood Hills. 
The 277-seat Tedd Mann Theater can present film in multiple formats, including 16mm, 35mm, 70mm, and laser projection supporting Dolby Vision. The theater also features Dolby Atmos, providing an immersive audio experience, and also presents live performances, lectures, panels, symposia and community events throughout the year. 
[Related: Outdoor Teambuilding Excursions and Activities Unique to California]
Sofi Stadium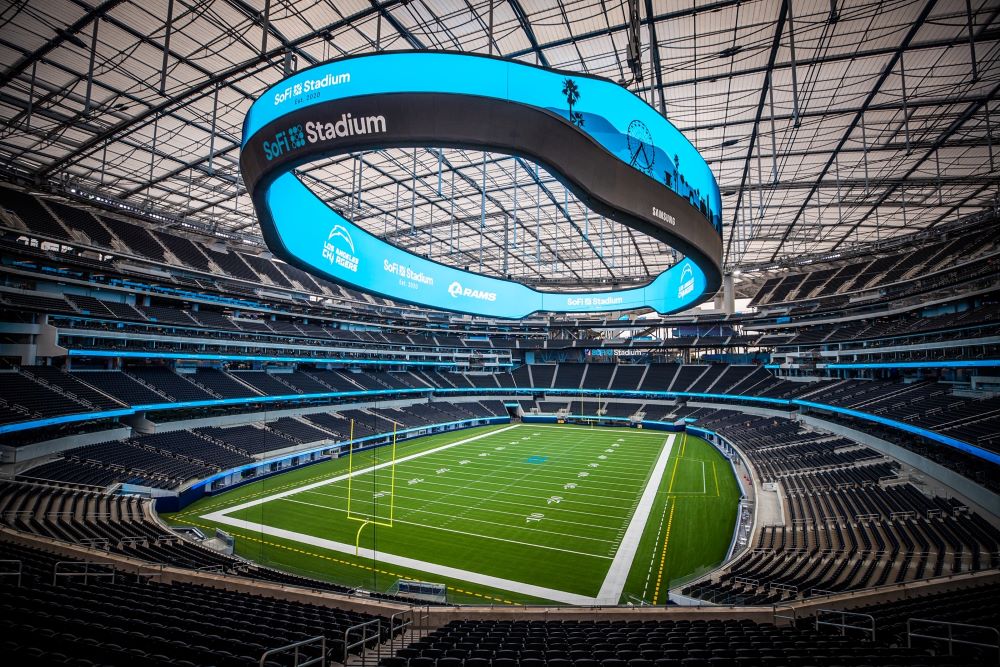 SoFi Stadium, which opened in 2020 and is home of the Los Angeles Rams and Chargers, already has an impressive event resume, hosting Super Bowl LVI in 2022 and the 2023 College Football National Championship. The venue is also set to host the Opening and Closing Ceremonies of the 2028 Olympics.  
The L.A. landmark and architectural wonder is a high-tech marvel. The stadium has an LED roof and wraparound mega-screen that can be used during private events on the field for a true VIP experience. With a variety of other high-end spaces for rental throughout the venue, SoFi Stadium can host anything from holiday parties and small gatherings to concerts, festivals and film shoots. 
Read this next: All of the Latest Meetings and Events News in California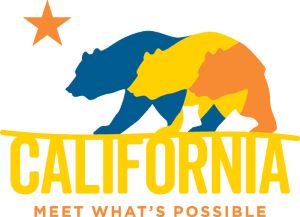 This article was produced in partnership with Visit California